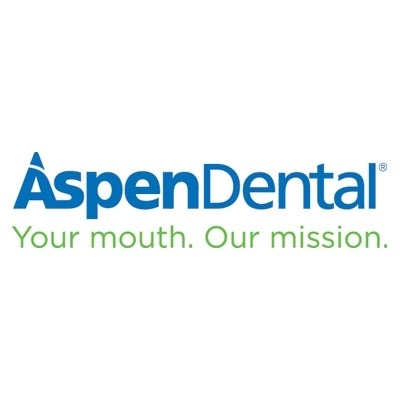 Aspen Dental
1902 North Prospect Ave,Champaign, IL 61822
Oh snap! "
Aspen Dental

" doesn't have any current deals at the moment. Check back soon, or share a deal now?
Additional Business Information
phones:
main: 217.883.4515
toll free: 888.899.7263
---
business hours:
M 9am-6pm, Tu 11am-8pm, W-Th 9am-6pm, F 8am-5pm, Sa-Su Closed
---
payment methods:
american express
,
cash
,
check
,
discover
,
financing
,
mastercard
,
visa
---
categories:
---
specialties:
affordable dentists
dentures made afforable
dental implants
dentistry
denture repair
dentures
emergency dentistry
oral surgery
---
brands:
comfilytes dentures
,
flexilytes dentures
,
imtek mini denture implants
,
naturalytes dentures
,
vizilite oral cancer screening
,
carestream dental digital x-rays
,
zoom! teeth whitening (limited locations)
---
services:
check-ups
,
crowns & bridges
,
denture repair & relining
,
denture replacement
,
emergency dental care
,
fillings
,
gum disease
,
oral surgery
,
root canals
,
cosmetic dentistry
,
teeth whitening
---
associations:
---
urls:
reservation: http://www.aspendental.com/schedule-an-appointment?utm_source=Yext&utm_medium=LOCiqYext&utm_term=Champai_IL&utm_campaign=LOCiqYext
website: http://www.AspenDental.com

---
languages:
---
find us on:
---
year established:
2011
---
video:
video >>
Voucher

provided by
user reviews powered by
based on 2 reviews
10/24/14
Drew S.
I went in with an abscess and plenty of pain. From the first visit to my surgery for removal of four teeth, these people treated me with respect. Very...
07/29/14
Gail T.
After over an hour wait, I was told it would be another 20 mins. The excuse - only 1 dentist was there that day since the others were on vacation. I had...
click here to read more on yelp
tips from
total check-ins: 56

10/18/12
Brandi Evans
They are unprofessional they broke 2 other teeth while extracting 1 then halffast fixed them 5 times poorly then had the nerve 2say if the filling fall out again u gotta pay even though they broke em
click here to read more on foursquare
user reviews
rating 4 out of 5
09/17/14
Shannon Farmer
After the delivery of my 3rd baby I ended up breaking two teeth all within a couple weeks of each other. With only 1 1/2 weeks left of my maternity leave I needed to get into some where as soon as possible. I contacted Aspen Dental after hearing wonderful things about them and was scheduled for my....
08/25/14
Susan Aikman
Nobody loves going to the dentist but my experience was great! Holly made me feel very relaxed and I did not feel judged for having not been to the dentist in years. She put me at ease and was very encouraging and positive. I strongly recommend checking them out for yourself. Thank you!
03/17/14
Sarah soberalski
I had a emergency with my tooth on a Saturday. The receptionist squeezed me in. When I got there the woman behind the desk was very rude and unprofessional... Its seemed like she was annoyed that I was there. The woman that did my ex rays was very nice. When I sat down in chair for the dentist to lo....
click here to read more on google places