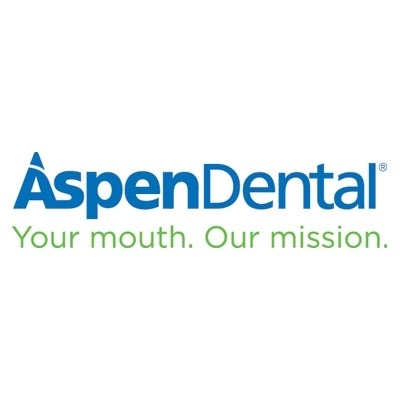 Aspen Dental
11741 S Cleveland Avenue,Fort Myers, FL 33907 | Route 41
Additional Business Information
phones:
main: 239.791.7383
toll free: 888.899.7263
---
business hours:
M 9am-6pm, Tu 11am-8pm, W-Th 9am-6pm, F 8am-5pm, Sa-Su Closed
---
payment methods:
american express
,
cash
,
check
,
discover
,
financing
,
mastercard
,
visa
---
categories:
---
specialties:
affordable dentists
dentures made afforable
dental implants
dentistry
denture repair
dentures
emergency dentistry
oral surgery
---
brands:
naturalytes®
,
comfilytes®
,
cast partial dentures
,
securedent® implant system
,
flexilytes®
,
flexilytes combo®
,
dental implants
,
sonic bright by oral b
---
services:
check-ups
,
crowns & bridges
,
denture repair & relining
,
denture replacement
,
emergency dental care
,
fillings
,
gum disease
,
oral surgery
,
root canals
,
teeth whitening (not available at all locations)
,
digital x-rays
,
oral hygiene
,
oral cancer screening
,
basic full dentures
,
classic full dentures
,
dental implants
---
associations:
---
urls:
reservation: http://www.aspendental.com/schedule-an-appointment?utm_source=Yext&utm_medium=LOCiqYext&utm_term=FtMyrPP_FL&utm_campaign=LOCiqYext
website: http://www.AspenDental.com

---
find us on:
---
year established:
2010
---
video:
video >>
---

PAST COUPONS THAT MIGHT STILL WORK
by Citysearch | Expires

10/11/13

by Citysearch | Expires

10/11/13

by Citysearch | Expires

09/19/13
user reviews powered by
based on 2 reviews
08/17/13
Karen H.
This group of dental offices has very misleading advertising. They have several websites and facebook pages and who know what else....all of them saying...
09/05/12
Jenna S.
I would only recommend going here if you have A LOT of free time on your hands. I went to the one on Ben C. Pratt as a new patient. I showed up early...
click here to read more on yelp
user reviews
rating 4 out of 5
06/14/14
Alan Riley
Absolutely fantastic staff. Professional, attentive. No long waits. Probably not the least expensive but certainly worth every cent! Serious, worth the few extra dollars! Nowhere else could I have had the wonderful experience I have had here. Dr. F. Neira an absolute gem. Kevin and Dee, gold!....
05/25/14
Mary Lou Morrison
From the very first visit everyone at Aspen has been extremely helpful and considerate. I am in my 60's and found it so refreshing to find an establishment that actually puts the client first. Over the years this kindness has been abandoned for rushed treatment and on to the next, as it is a busines....
05/22/14
evelyne thatcher
LOVED ALL THESE PEOPLE OFFICE MANAGER-JANET--DR FERNANDO--THE MOST GENTAL DENTIST EVER SUJEN S--SANDRA--DIANLYS MY HUSBAND DIED JAN 6 2014 AND THESE PEOPLE EVEN GAVE MA A SYMPATHY CARD---I LOVE ALL OF THEM OFFICE #1034 ACCOUNT # 3051355 THANK YOU EVELYNE THATCHER PS SUJEN AND JANET EVEN GAVE ME ....
click here to read more on google places