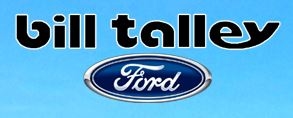 Bill Talley Ford
6280 Mechanicsville Turnpike,Mechanicsville, VA 23111
Oh snap! "
Bill Talley Ford

" doesn't have any current deals at the moment. Check back soon, or share a deal now?
Additional Business Information
phones:
main: 804.723.6648
---
business hours:
M-F 8am-8pm, Sa 9am-6pm, Su Closed
---
categories:
---
urls:
website: http://billtalleyford.com/

---
find us on:
---
video:
video >>
---

PAST COUPONS THAT MIGHT STILL WORK
by Amazon Local | Purchase by:

04/18/13

by livingsocial | Purchase by:

07/08/12
Voucher

provided by

Crossroads Bar and Grill2000 Staples Mills Rd., Richmond, VA, 23230
user reviews powered by
based on 1 reviews
06/19/12
Judith L.
This is a new location on Mechanicsville Turnpike. I was sent here when there was a recall on a small part on my car as well as an oil change. Calling in...
click here to read more on yelp
tips from
total check-ins: 119

03/19/13
Joy H.
Tom E. Stokes is the best salesman!
12/19/12
Jerry L.
Chris has moved on, but the staff here is great!
07/27/12
Jerry L.
Ask for Chris in the quicklane!
click here to read more on foursquare
user reviews
rating 4.8 out of 5
09/22/13
Nicholas Hadiaris
I was in the market for a do-it-all track car and daily driver and Bill Talley Ford had exactly the car I was looking for, a Boss 302 Mustang. When I called on the advertisement I was lucky to get linked up with Billy Nunnally as my salesman. Billy understands the enthusiast buyer and is a car enthu....
09/11/13
Ashley Clements
I was looking for tires for my Jeep Liberty and was being told a million things by a million people. My co-worker son, Billy (BJ) Nunnally is a salesman at Bill Talley and I gave him a call. He explained in very clear terms to me why it would be best to go ahead and replace all 4 tires instead of ju....
09/04/13
Mendy Simmons
I had been wanting a small SUV for a while now and knew I wanted a Ford. Billy Nunnally here at Bill Talley Ford made it a reality for me! I had the most pleasant sales experience that I have ever had while purchasing a vehicle and will ALWAYS return to him for his knowledge and sales expertise. He ....
click here to read more on google places