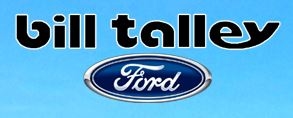 Bill Talley Ford
6280 Mechanicsville Turnpike,Mechanicsville, VA 23111
Oh snap! "
Bill Talley Ford

" doesn't have any current deals at the moment. Check back soon, or share a deal now?
Additional Business Information
phones:
main: 804.723.6648
---
business hours:
M-F 8am-8pm, Sa 9am-6pm, Su Closed
---
categories:
---
urls:
website: http://billtalleyford.com/

---
find us on:
---
video:
video >>
---

PAST COUPONS THAT MIGHT STILL WORK
by Amazon Local | Purchase by:

04/18/13

by livingsocial | Purchase by:

07/08/12
Voucher

provided by
user reviews powered by
based on 1 reviews
06/19/12
Judith L.
This is a new location on Mechanicsville Turnpike. I was sent here when there was a recall on a small part on my car as well as an oil change. Calling in...
click here to read more on yelp
tips from
total check-ins: 138

03/19/13
Joy H.
Tom E. Stokes is the best salesman!
12/19/12
Jerry L.
Chris has moved on, but the staff here is great!
07/27/12
Jerry L.
Ask for Chris in the quicklane!
click here to read more on foursquare
user reviews
rating 4.9 out of 5
09/22/13
Nicholas Hadiaris
I was in the market for a do-it-all track car and daily driver and Bill Talley Ford had exactly the car I was looking for, a Boss 302 Mustang. When I called on the advertisement I was lucky to get linked up with Billy Nunnally as my salesman. Billy understands the enthusiast buyer and is a car enthu....
10/24/13
Mike Hughes
I just purchased a vehicle from Bill Talley Ford. The salesman Billy Nunnally made this an easy and straight forward experience. Mr. Nunnally was exceptional at answering all of my many questions, even if he had to research the answers. The entire staff at Bill Talley Ford was friendly and helpful. ....
09/11/13
Ashley Clements
I was looking for tires for my Jeep Liberty and was being told a million things by a million people. My co-worker son, Billy (BJ) Nunnally is a salesman at Bill Talley and I gave him a call. He explained in very clear terms to me why it would be best to go ahead and replace all 4 tires instead of ju....
click here to read more on google places