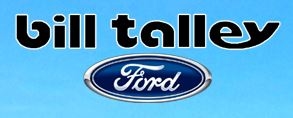 Bill Talley Ford
6280 Mechanicsville Turnpike,Mechanicsville, VA 23111
Oh snap! "
Bill Talley Ford

" doesn't have any current deals at the moment. Check back soon, or share a deal now?
Additional Business Information
phones:
main: 804.723.6648
---
business hours:
M-F 8am-8pm, Sa 9am-6pm, Su Closed
---
categories:
---
urls:
website: http://billtalleyford.com/

---
find us on:
---
video:
video >>
---

PAST COUPONS THAT MIGHT STILL WORK
by valpak | Expires

02/12/15

by valpak | Expires

02/16/15

by valpak | Expires

02/12/15
Voucher

provided by
user reviews powered by
based on 4 reviews
07/27/13
Deborah B.
I visited the service department for the first time to get 'The Works' on our Escape. The Service Rep was extremely helpful and friendly. They even provided...
04/23/14
Lee M.
I love the team at Bill Talley Ford - in particular Misty, Josh and Marvin. Everyone is very friendly, accommodating and customer service oriented I had a...
06/18/13
Scott N.
So I started my search for a new truck months ago. I was constantly fighting high mileage or high price. So after a few months of looking I finally...
click here to read more on yelp
user reviews
rating 4.7 out of 5
02/23/14
Margaret Hufner
I first visited Bill Talley Ford and stumbled upon Mr. Billy Nunnally. I'd have to say he was the most laid back non confrontational salesman I've ever dealt with. I came in about a year ago and told him I was in no hurry. He kept me on his "Hot List" as he would call it and as soo....
01/23/14
Dawn Weisman
We were looking to purchase a used truck for our daughter. After seeing the perfect truck listed on their internet site, we drove from Fredericksburg and arrived just before closing. Billy Nunnally took us for a test drive, spoke with our daughter, and was very patient with all of us. When we return....
03/19/14
Harmony Leonard
My son's 87 Ford Bronco broke down in front of the dealership. When he went in to ask for help he was told they don't work on cars that old. He was also told they couldn't help him at all. A Ford broken down in front of a Ford dealership doesn't say much for the dealership. There was....
click here to read more on google places