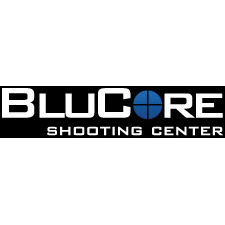 BluCore Shooting Center
7860 W Jewell Ave.,Lakewood, CO 80232
BLUCORE SHOOTING CENTER COUPONS IN 2014
Voucher

sold by

Limit 1 per person. Limit 1 per visit. Valid only for option purchased. Reservation required; l.. read moreate arrivals will not be able to extend reservation end time. Must be 21 or older. Must sign waiver. Must use promotional value in 1 visit. Valid for firearm rental and ranges only. Choose from Three Options $39 for pistol range package for two ($77 value) One hour of range time on one pistol lane Pistol rental 50 rounds of 9 mm ammunition Two targets Eye and ear protection for two $59 for rifle range package for two ($118 value) One hour of range time on one rifle lane AR-15 rental Two 20-round boxes of .223 ammunition Two targets Eye and ear protection for two $65 for Hunting and Marksmanship class ($135 value) Navy SEAL and Green Beret instructors 3-Hour combined classroom and range time on 100-yard indoor range Rifle set-up and optic discussions Advanced precision/hunting rifle techniques Basic rifle familiarity required, not an entry-level course Must provide own scope/rifle and 40 rounds of ammunition
Additional Business Information
phones:
main: 303.988.5587
---
business hours:
M Closed, Tu-Th 10am-8pm, F 10am-9pm, Sa 9am-9pm, Su 9am-7pm
---
payment methods:
american express
,
cash
,
check
,
discover
,
mastercard
,
visa
---
categories:
sporting goods
,
parks & adventures
---
urls:
website: http://www.blucoreshootingcenter.com

---
emails:
info@blucoreshootingcenter.com
,
training@blucoreshootingcenter.com
---
find us on:
---
video:
video >>
---

PAST COUPONS THAT MIGHT STILL WORK
by Groupon | Purchase by:

01/05/14

by Groupon | Purchase by:

10/29/12

by livingsocial | Purchase by:

02/22/12
Voucher

provided by
user reviews powered by
based on 45 reviews
05/25/14
Jonathan H.
I work at a local gun shop and don't always have much time to shoot. So when I do get a chance I run down to BluCore Shooting Center. Plenty of lanes for...
04/05/14
Sara C.
Came here on a Sunday afternoon around 4 PM and it wasn't packed at all, $17.50 per person per hour normally but if it's not busy you can stay as long as...
04/02/14
Tony T.
Me, my girlfriend, and our friend had a great experience here. For all intents and purposes, we are curious newbs. I have shot a few times before but a...
click here to read more on yelp
tips from
total check-ins: 521
12/17/12
Chris Edmonds
Great shop! Friendly, knowledgable staff - clean, bright, well-ventilated range. Terrific selection. I like it.
02/09/14
Miatsu Kumiko
Vast improvement with new ownership. Take your CWP class here. Gun rights are a passion of mine.

11/09/13
Rick L
Place can get very busy, but they do take reservations so call ahead if you're planning to come shoot.
click here to read more on foursquare
user reviews
rating 4.3 out of 5
04/19/14
Jerry Sandefur
Very nice, clean, range with good ventilation. Great selection of firearms for sale and rent at reasonable prices from what I saw. Is it perfect? No. It depends on who you are dealing with. Some of the employees are very friendly and knowledgeable and some of them are somewhat terse and behave like ....
02/17/14
Dave Wolfe
I really want to like this place--absolutely beautiful well ventilated pistol and shooting range and shop that is clean and brightly lit and has some ex-mil working there. 2 issues just kill it for me: 1) Range management needs major help in customer service and policy. Have gone there twice with a ....
03/09/14
Paul Askedall
This shooting range is excellent. They have a pro shop, indoor rifle and pistol ranges, and the customer service is great. One can take classes here, and they also give military and law enforcement discounts. The one issue I have is, you can't stand or rapid-fire on the rifle range, you have to ....
click here to read more on google places