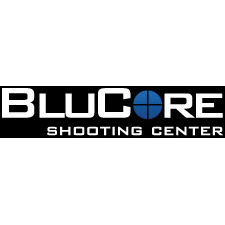 BluCore Shooting Center
7860 W Jewell Ave.,Lakewood, CO 80232
Oh snap! "
BluCore Shooting Center

" doesn't have any current deals at the moment. Check back soon, or share a deal now?
Additional Business Information
phones:
main: 303.988.5587
---
business hours:
M Closed, Tu-Th 10am-8pm, F 10am-9pm, Sa 9am-9pm, Su 9am-7pm
---
payment methods:
american express
,
cash
,
check
,
discover
,
mastercard
,
visa
---
categories:
sporting goods
,
parks & adventures
---
urls:
website: http://www.blucoreshootingcenter.com

---
emails:
info@blucoreshootingcenter.com
,
training@blucoreshootingcenter.com
---
find us on:
---
video:
video >>
---

PAST COUPONS THAT MIGHT STILL WORK
by Groupon | Purchase by:

09/02/14

by Groupon | Purchase by:

01/05/14

by Groupon | Purchase by:

10/29/12
Voucher

provided by
user reviews powered by
based on 49 reviews
05/25/14
Jonathan H.
I work at a local gun shop and don't always have much time to shoot. So when I do get a chance I run down to BluCore Shooting Center. Plenty of lanes for...
04/05/14
Sara C.
Came here on a Sunday afternoon around 4 PM and it wasn't packed at all, $17.50 per person per hour normally but if it's not busy you can stay as long as...
04/02/14
Tony T.
Me, my girlfriend, and our friend had a great experience here. For all intents and purposes, we are curious newbs. I have shot a few times before but a...
click here to read more on yelp
tips from
total check-ins: 535
12/17/12
Chris Edmonds
Great shop! Friendly, knowledgable staff - clean, bright, well-ventilated range. Terrific selection. I like it.
02/09/14
Miatsu Kumiko
Vast improvement with new ownership. Take your CWP class here. Gun rights are a passion of mine.
08/07/14
Darin Hagre
Great prices, helpful staff, clean and modern facilities.
click here to read more on foursquare
user reviews
rating 4.3 out of 5
07/24/14
Jamie Wise
I've been coming here since I started shooting and I really can't think of anything of importance that would be worth criticizing in the review. I've never been to, or been part of, an establishment that does so much to continuously improve its customers experience. The staff are some of the frien....
09/05/14
Nick Dunn
As a first timer at Bluecore ... I am an experienced shooter and have visited ranges across the country. Bluecore is top notch and is owned and operated by knowledgeable friendly professionals. I felt very comfortable from the time I entered and upon leaving knowing I had a solid experience. A white....
09/14/14
Jed Danbury
Great range. Super clean and friendly staff. However, I bought a "finger gun safe", and when I brought it back same week they said it was defective -would not open just clicked... They would not exchange nor return and told me to take it up with the manufacturer. - Thank you for making this right.
click here to read more on google places