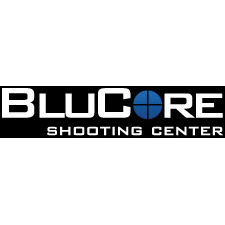 BluCore Shooting Center
7860 W Jewell Ave.,Lakewood, CO 80232
Oh snap! "
BluCore Shooting Center

" doesn't have any current deals at the moment. Check back soon, or share a deal now?
Additional Business Information
phones:
main: 303.988.5587
---
business hours:
M Closed, Tu-Th 10am-8pm, F 10am-9pm, Sa 9am-9pm, Su 9am-7pm
---
payment methods:
american express
,
cash
,
check
,
discover
,
mastercard
,
visa
---
categories:
sporting goods
,
parks & adventures
---
urls:
website: http://www.blucoreshootingcenter.com

---
emails:
info@blucoreshootingcenter.com
,
training@blucoreshootingcenter.com
---
find us on:
---
video:
video >>
---

PAST COUPONS THAT MIGHT STILL WORK
by Groupon | Purchase by:

07/20/14

by Groupon | Purchase by:

01/05/14

by Groupon | Purchase by:

10/29/12
Voucher

sold by

Elements Massage​6365 East Hampden Avenue, Suite, Denver, CO, 80222
user reviews powered by
based on 32 reviews
08/10/13
Frankie J.
If you aren't familiar with guns you may not understand why someone may have an AK or AR on the pistol range - some of them are pistols. There are pistol...
07/03/13
Brett G.
Went for the first time today solely to use their rifle range and was completely dissatisfied as well as disappointed. Of the 5 lanes, only 2 of them are...
06/24/13
Emily C.
I know I'm going to get boo'd out of here for the following review, but here it goes. I effing hate guns. With a passion. My whole life, I've wanted...
click here to read more on yelp
tips from
total check-ins: 521
12/17/12
Chris Edmonds
Great shop! Friendly, knowledgable staff - clean, bright, well-ventilated range. Terrific selection. I like it.
02/09/14
Miatsu Kumiko
Vast improvement with new ownership. Take your CWP class here. Gun rights are a passion of mine.

11/09/13
Rick L
Place can get very busy, but they do take reservations so call ahead if you're planning to come shoot.
click here to read more on foursquare
user reviews
rating 4.3 out of 5
04/19/14
Jerry Sandefur
Very nice, clean, range with good ventilation. Great selection of firearms for sale and rent at reasonable prices from what I saw. Is it perfect? No. It depends on who you are dealing with. Some of the employees are very friendly and knowledgeable and some of them are somewhat terse and behave like ....
02/17/14
Dave Wolfe
I really want to like this place--absolutely beautiful well ventilated pistol and shooting range and shop that is clean and brightly lit and has some ex-mil working there. 2 issues just kill it for me: 1) Range management needs major help in customer service and policy. Have gone there twice with a ....
03/09/14
Paul Askedall
This shooting range is excellent. They have a pro shop, indoor rifle and pistol ranges, and the customer service is great. One can take classes here, and they also give military and law enforcement discounts. The one issue I have is, you can't stand or rapid-fire on the rifle range, you have to ....
click here to read more on google places