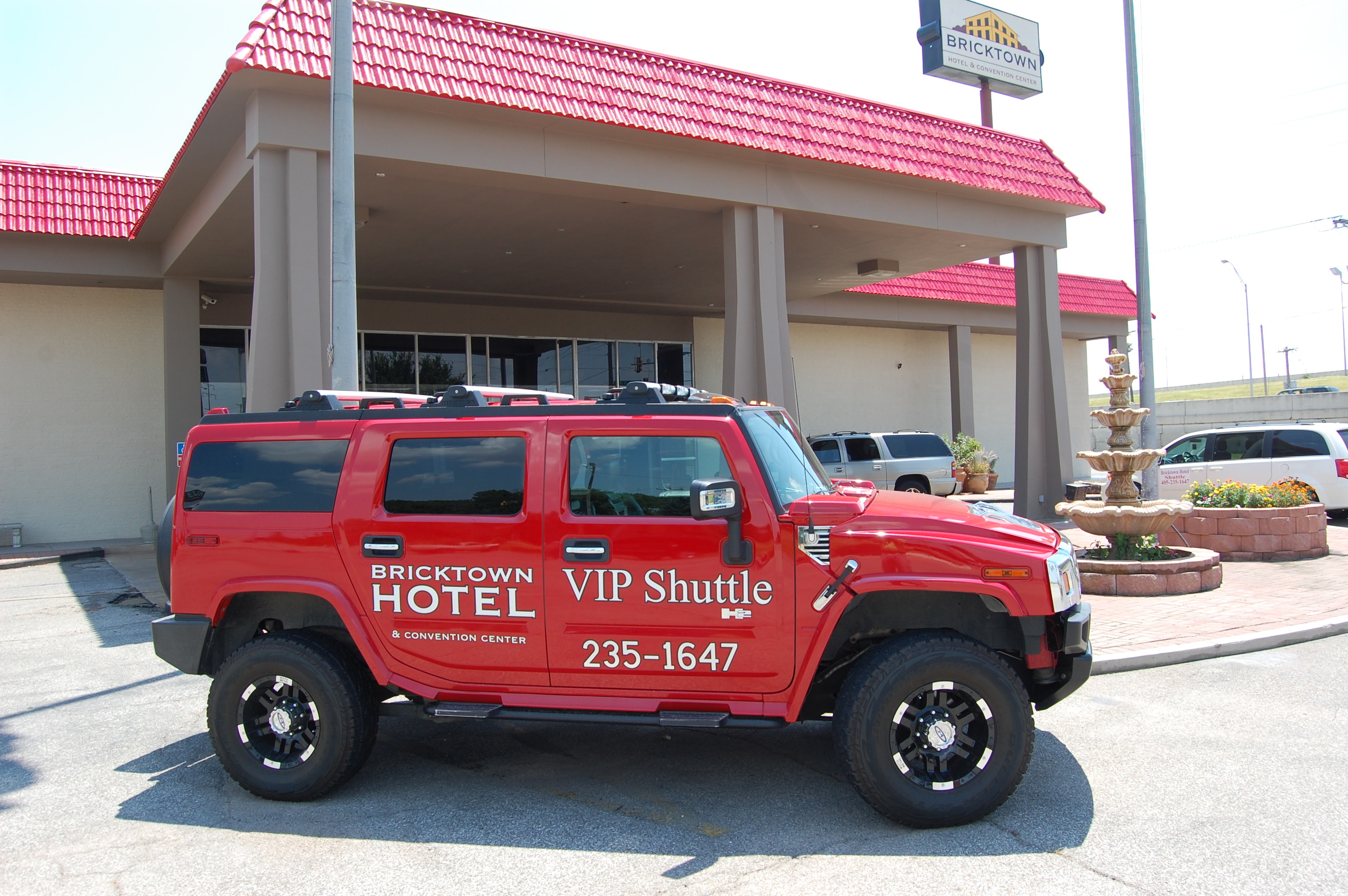 Bricktown Hotel with Free Area Shuttle
2001 E Reno Ave,Just two miles east of the Downtown & Bricktown Entertainment District, Oklahoma City, OK 73117
Oh snap! "
Bricktown Hotel with Free Area Shuttle

" doesn't have any current deals at the moment. Check back soon, or share a deal now?
Additional Business Information
phones:
main: 405.235.1647
---
business hours:
M-Su 24hr
---
payment methods:
american express
,
cash
,
discover
,
mastercard
,
traveler's check
,
visa
---
categories:
---
urls:
website: http://bricktownhotelokc.com/

---
emails:
owner@bricktownhotelokc.com
---
find us on:
---
video:
video >>
---

PAST COUPONS THAT MIGHT STILL WORK
by Groupon | Purchase by:

11/07/11

by Groupon | Purchase by:

11/07/11

by Citysearch | Expires

04/12/13
user reviews powered by
based on 10 reviews
06/24/13
Lenell R.
So I get FINALLY get a response a YEAR LATER saying that my review could not have possible be true to the treatment I received because of the reception's...
04/16/13
Partha A.
Ths place is beyond good. Clean , friendly n surprisinfly cheap. It was 80 bucks! You will not find anything safer and better. They have regular shuttles to...
04/10/13
Judy W.
This hotel has everything I needed. The free shuttle was great for my cou rsins wedding. Yes, they are in the middle of a renovation. The neighborhood is...
click here to read more on yelp
tips from
total check-ins: 420

12/19/11
DC S.
Free shuttle will get you to the Bricktown/Downtown area. But other than that it's just a bed. Think about taking all your things to your room. No elevators though.

02/19/11
kara l.
If you are employee here- Kara Lang @ New Creation Salon will give you a employee discount txt 219-2835
click here to read more on foursquare
user reviews
rating 3.9 out of 5
04/16/13
Ltanya Faulk
Excellent stay.nice location. Super staff. Shuttle oh so nice....so worth nice tip.breakfast hot n ready!..this is my new home away from home.looks dated but don't be fooled .they keep it really clean.appliances are In excellent condition.New. Thank you Bricktown Hotel!
08/20/13
Bob Mc
Went there for business and ended up staying over a week. And I'm glad I did. From the shuttle-vans, front desk, management; the staff was great! Next time I go to OKC I'll do it again.
09/27/12
Degrees
Our room was clean and the staff was friendly and helpful. It's an older hotel that shows it's age but I don't mind that when a place is this clean. Our air conditioner worked great and all three of us had hot water for showers in the morning. Breakfast was good- biscuits and gravy, made....
click here to read more on google places