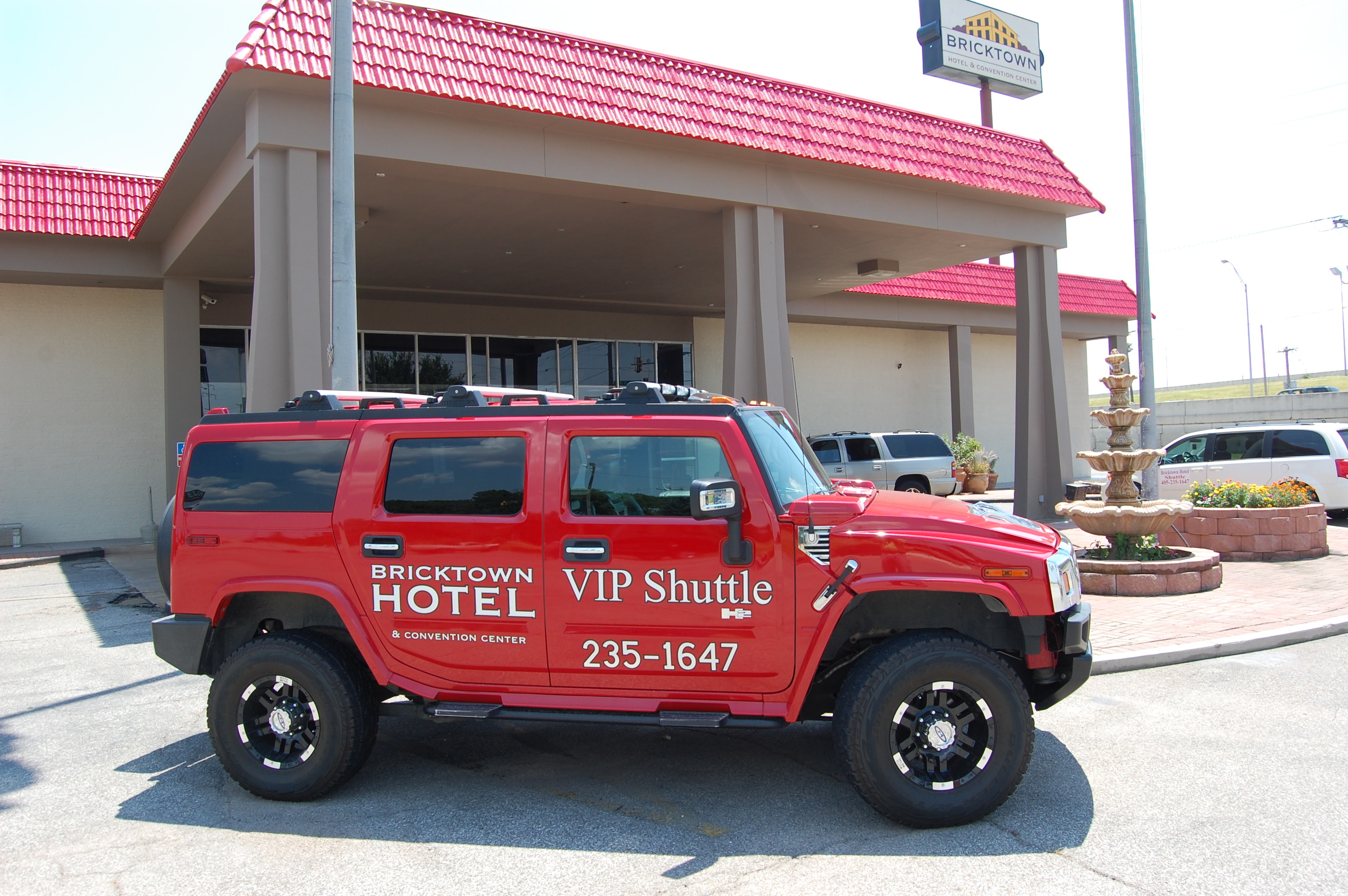 Bricktown Hotel & Convention Center
2001 E Reno Ave,Oklahoma City, OK 73117
Oh snap! "
Bricktown Hotel & Convention Center

" doesn't have any current deals at the moment. Check back soon, or share a deal now?
Additional Business Information
phones:
main: 405.235.1647
---
business hours:
M-Su 24hr
---
payment methods:
american express
,
cash
,
discover
,
mastercard
,
traveler's check
,
visa
---
categories:
---
urls:
website: http://bricktownhotelokc.com/

---
emails:
owner@bricktownhotelokc.com
---
find us on:
---
video:
video >>
---

PAST COUPONS THAT MIGHT STILL WORK
by Groupon | Purchase by:

11/07/11

by Groupon | Purchase by:

11/07/11

by Citysearch | Expires

04/12/13
Voucher

provided by

The Tailgate Grill1800 North MacArthur Boulevard, Oklahoma City, OK, 73127
user reviews powered by
based on 23 reviews
04/03/14
Kasey B.
This was a great place to stay while my boyfriend and I were visiting from Hawaii. The rooms were simple and practical for our stay, and we never had any...
08/04/14
Scott H.
Not very pleased with my stay at the Bricktown Hotel. The staff was very friendly on check in. But, when I arrived at my room, the wheels fell off. First...
07/18/14
Bequie O.
Bed was hard as a rock. That's the ONLY negative. It is dated but in a clean and charming way. The courtyard is beautiful. The pool area looks great (it was...
click here to read more on yelp
tips from
total check-ins: 477

08/18/14
Natalie King
It's not a fancy place to stay by any means. But it's clean, the staff is so nice, and the Shuttle is like a taxi service that takes you all over Bricktown 24/7.

12/09/13
Becky Cain
The free shuttle took us to Toby Keith's, picked us up and then took us to the Thunder game. After the game was over they took us back to the hotel. Saves gas and the head ache of parking. Tip them!

12/19/11
DC Small
Free shuttle will get you to the Bricktown/Downtown area. But other than that it's just a bed. Think about taking all your things to your room. No elevators though.
click here to read more on foursquare