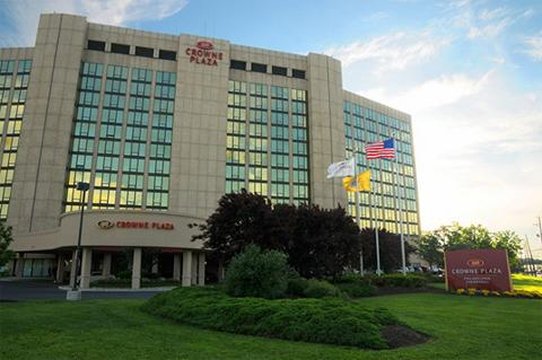 Crowne Plaza Philadelphia - Cherry Hill
856.665.6666
2349 West Marlton Pike, Cherry Hill, NJ 08002.
CROWNE PLAZA PHILADELPHIA - CHERRY HILL COUPONS IN 2014
Tip

sold by

Boldly go where no fan has gone before at The Official Star Trek Convention, an action-packe.. read mored weekend filled with stars from all versions of the Trek universe, plus events, parties, contests, music, panels and more. This year's convention also celebrates the 50th anniversary year of Gene Roddenberry's amazing legacy. Three true Trek legends will be a part of this year's convention: Nichelle Nichols (Uhura), Kate Mulgrew (Capt. Janeway) and Terry Farrell (Jadzia Dax). Join an array of your favorite performers and fellow fans from around the world at one of the biggest Trek conventions in the U. S.
PAST COUPONS THAT MIGHT STILL WORK
by goldstar | Purchase by:

05/06/12