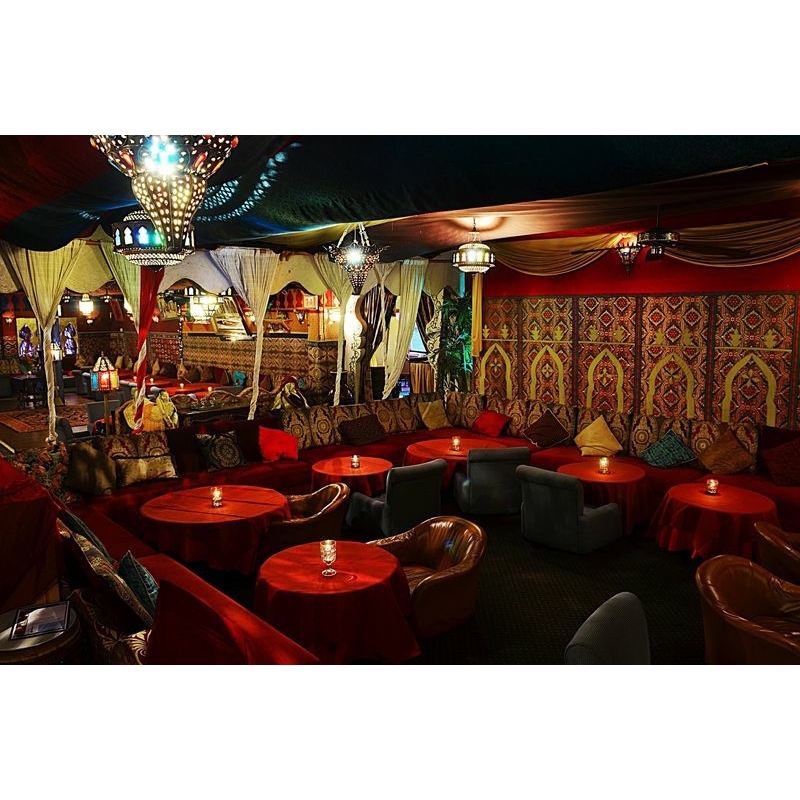 Imperial Fez Restaurant
2285 Peachtree Rd NE,Atlanta, GA 30309
IMPERIAL FEZ RESTAURANT COUPONS IN 2015
Voucher

provided by

Minimum purchase of $50. We have a wide array of dinner options including family dinners, seafo.. read moreod, vegetarian and vegan options.
Additional Business Information
phones:
main: 404.351.0870
---
business hours:
M-Tu Closed, W-Th 6pm-10pm, F-Sa 6pm-11pm, Su 6pm-10pm (Will open any monday or Tuesday by erangehent or special avents)
---
payment methods:
american express
,
cash
,
discover
,
mastercard
,
traveler's check
,
visa
---
categories:
restaurants
,
food
,
professional services
---
urls:
website: http://www.imperialfez.com

---
emails:
rafi@imperialfez.com
,
drew@walkerconsultinggroup.net
---
find us on:
---
video:
video >>
Voucher

provided by

Chanterelles Cafe & Catering646 EVANS ST SW, Atlanta, GA, 30310
user reviews powered by
based on 96 reviews
11/23/14
Felisa E.
Good food, great atmosphere, and unique experience. The food will tantalize your taste buds! Service was phenomal. Warning plan to spend a lot of $$$$.
12/24/14
Steve B.
Venue: Imperial Fez Decor: Middle Eastern(ish) Service: Friendly Environment: Cozy Food: Lamb, Chicken, Fish, more Prices: (see Debbie...
10/27/14
Ike K.
Worst Service Ever. Food is good; not worth the price. Let me start by saying there were two tables who left while we were waiting to be served....
click here to read more on yelp
tips from
total check-ins: 1416

01/08/10
Jessica Robinson
Try any of their amazing meals and make it a night of entertainment.

04/12/13
Pam Lawrence Callaway
wonderful night!

01/31/12
Fadia Kader
You're going for the fun Factor - other than that it's an over priced experience- cause the food is blah.
click here to read more on foursquare
user reviews
rating 3.5 out of 5
10/25/14
J. Gilman
This place is not a Moroccan restaurant. I've been to Morocco. I ate at maybe 15 restaurants between Cassablanca, Rabat, Fez, Marrakech and Meknes. I ate at several riads, a few Berber homes and cooked with a chef in Fez. This place is nothing like what I experienced there. It's more like a Morocc....
10/25/14
Carissa Gilman
The only authentic thing here was the picture of the king. Unlike anything I had in Morocco.
10/17/14
Leanna Jordan
I went to Imperial Fez for the first (and more probably than not, also the last) time with a group of about ten friends for a birthday celebration. We were seated rather quickly, but that was about the only thing that was quick. It took almost four hours to receive all four courses of our meal. I co....
click here to read more on google places