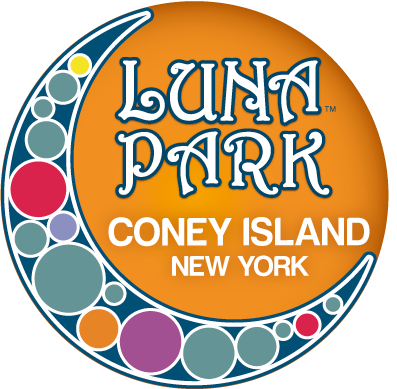 Luna Park in Coney Island
1000 Surf Ave.,Brooklyn, NY 11224
LUNA PARK IN CONEY ISLAND COUPONS IN 2014
Voucher

sold by

REFUND POLICY: This event is nonrefundable. No full or partial refunds are given to customers w.. read moreho miss an event. In the event of a cancellation, your voucher will be fully refunded Limit 4 per customer, up to 4 additional as gifts Limit 1 per customer per visit Valid on all rides in Luna Park (except Extreme Thrill rides and the B&B Carousell) and one ride on Cyclone Roller Coaster Not valid on on any other extreme thrill rides or carousel Redeemable between April 13 and May 31 4-hour unlimited-ride wristband includes one ride on the Cyclone, one ride on the Coney Island Raceway, and one $9 game card, good for 3 games Not valid Easter weekend (April 18 through 20) or Memorial Day Weekend (May 23 to 26) Entire value must be used in a single visit The hub of thrills at Luna Park promises 22 rides and of course, the Cyclone roller coaster, an 85-foot tall coaster that debuted on Coney Island and will turn 87 this year. Redeem your voucher beginning Sunday, April 13 and get ready for four hours of thrills and chills including rides on the Soarin' Eagle and Steeplechase roller coasters. The fun starts from the moment you set foot inside this iconic park , which has delighted more than a million visitors each year since its debut in 2010. Kiddos can enjoy milder rides like the Big Top Express or Happy Swing, while the more adventurous will graduate to the big-timers like the Electro Spin, Brooklyn Flyer, or the Air Race. $30 ($60 value) for a four-hour unlimited ride wristband, including: 4-hour unlimited-ride wristband One ride on the Cyclone One ride on the Coney Island Raceway One $9 game card, good for three games Luna Park in Coney Island's Website | Facebook
Additional Business Information
phones:
main: 718.373.5862
---
payment methods:
american express
,
cash
,
discover
,
mastercard
,
visa
---
categories:
parks & adventures
,
restaurants
---
urls:
website: http://www.lunaparknyc.com

---
emails:
---
find us on:
---
video:
video >>
---

PAST COUPONS THAT MIGHT STILL WORK
by Groupon | Purchase by:

04/10/14

by Groupon | Purchase by:

04/10/14

by valpak | Expires

04/19/14
user reviews powered by
based on 84 reviews
08/23/13
Keith P.
Luna Park's unlimited wrist band is completely worth it, but does not include the "extreme thrill rides" that can be seen towering above the boardwalk. It...
07/29/13
Jessica S.
Remember those great carnivals we used to go to when we were younger? Well I certainly do, love me a good carnival! Luna park always gives me that old...
07/27/13
Leslie J.
Luna Park at late night is pretty much the only way to go to this crazy busy amusement park and let me tell you why. There are no long lines after 9:30 -...
click here to read more on yelp
tips from
total check-ins: 12748

10/20/10
The New York Daily News
PHOTO: You've never seen Luna Park lit up like this! Click "More Info" to see a shot of classic Coney Island from 1924!
03/23/11
Luna Park Coney Island
April 16, 2011 Luna Park is back for another great season, stop by Luna Park on Opening Day and enjoy music, rides, games and so much more. To buy tickets click "more info" below:

03/25/13
City of New York
Luna Park takes its name from the original Luna Park, which operated at Coney Island from 1903 to 1946.
click here to read more on foursquare
user reviews
rating 4.2 out of 5
11/27/13
Jennifer Hernandez
Many thrill rides for adults and kids alike. Lots of games and food. If you sign up on their website you can deals on food and rides. Plus, it's right next to the beach, so you can enjoy the beach first, then have fun on the rides all night!
07/31/13
CorreyHope Kustin
Thrills chills and fun just what everyone needs. Go enjoy the wonders of Coney Island and hop on the roller coasters for a wave of tingling emotions. Spin upside down, side to side and all around as you become a human hamster, or parachute up and down. There are rides for the fearless, the brave and....
07/31/13
Jeffrey Diamond
What a change from just a few years ago. Coney Island is BACK! With a great amount I rides Luna Park is a great value for a family outing. The rides are thrilling without being over the top so young kids and adults can enjoy. The ride crews were professionally dressed and made sure everyone was secu....
click here to read more on google places