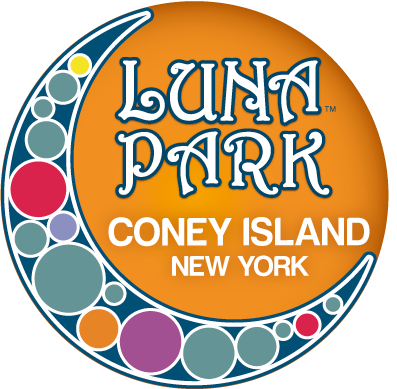 Luna Park in Coney Island
1000 Surf Ave.,Brooklyn, NY 11224
LUNA PARK IN CONEY ISLAND COUPONS IN 2014
Tip

sold by

Whether you're looking for mild, moderate or high thrills, this Luna Park at Coney Island wris.. read moretband allows you four hours of unlimited fun on 23 of its main park rides. From the Wild River Log Flume to the Steeplechase Roller Coaster, you'll be running around -- and then spinning, dropping and coasting -- all through the park, which has been thrilling families since 2010 when it became the first new amusement park built in Coney Island in over 40 years. Luna Park is free to enter -- so all you need is your 4-Hour Unlimited Ride Wristband to get your fill of seaside amusement.
Additional Business Information
phones:
main: 718.373.5862
---
payment methods:
american express
,
cash
,
discover
,
mastercard
,
visa
---
categories:
parks & adventures
,
restaurants
---
urls:
website: http://www.lunaparknyc.com

---
emails:
---
find us on:
---
video:
video >>
---

PAST COUPONS THAT MIGHT STILL WORK
by Amazon Local | Purchase by:

10/19/14

by livingsocial | Purchase by:

10/26/14

by Groupon | Purchase by:

10/25/14
user reviews powered by
based on 84 reviews
08/23/13
Keith P.
Luna Park's unlimited wrist band is completely worth it, but does not include the "extreme thrill rides" that can be seen towering above the boardwalk. It...
07/29/13
Jessica S.
Remember those great carnivals we used to go to when we were younger? Well I certainly do, love me a good carnival! Luna park always gives me that old...
07/27/13
Leslie J.
Luna Park at late night is pretty much the only way to go to this crazy busy amusement park and let me tell you why. There are no long lines after 9:30 -...
click here to read more on yelp
tips from
total check-ins: 14017

10/20/10
The New York Daily News
PHOTO: You've never seen Luna Park lit up like this! Click "More Info" to see a shot of classic Coney Island from 1924!
03/23/11
Luna Park Coney Island
April 16, 2011 Luna Park is back for another great season, stop by Luna Park on Opening Day and enjoy music, rides, games and so much more. To buy tickets click "more info" below:

03/25/13
City of New York
Luna Park takes its name from the original Luna Park, which operated at Coney Island from 1903 to 1946.
click here to read more on foursquare
user reviews
rating 4.2 out of 5
10/02/14
Lawrence Chan
It was fun to walk through and finally visit Luna Park! There are lots of children there and many rides to enjoy. The rides aren't all just kiddy rides, either. There are a good number of thrill rides for adults. It's fun to watch people on the scary rides if you're too scared to go on them yourself....
08/08/14
Pergrin Pervez
As an amusement park, Luna is nothing to rave about. As something different to do on a Sunday afternoon, it's not a bad place to go to. The rides are a bit outdated and not altogether thrilling. However, you can still get that summer time feeling by enjoying the funnel cakes, corn dogs, and pina ....
07/16/14
Jake Morgan
To have a real fun and feel like a kid again, you should definitely visit Luna Park amusement park. I know I did. I spend the best day there with my fiancé trying almost everything in there. The place is great, the seats in all swings are well protected, and the staff is so nice and friendly. The f....
click here to read more on google places