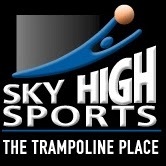 Sky High Sports
6424 Howard Street,Niles, IL 60714
Oh snap! "
Sky High Sports

" doesn't have any current deals at the moment. Check back soon, or share a deal now?
Additional Business Information
phones:
main: 847.801.5867
---
business hours:
M 11am-9pm, Tu-Th 2pm-9pm, F-Sa 11am-11pm, Su 11am-8pm (Hours vary on holidays & summer. Visit site for more info.)
---
categories:
entertainment
,
fitness & instruction
,
parks & adventures
,
party supplies
,
health and medical
,
gyms
---
urls:
website: http://www.jumpskyhigh.com

---
emails:
---
video:
video >>
---

PAST COUPONS THAT MIGHT STILL WORK
by Groupon | Purchase by:

10/19/14
user reviews powered by
based on 28 reviews
01/12/15
Michael B.
Great place for all ages! We've seen elementary age, preschool kids, and college students playing at sky high sports. They have several areas with different...
01/11/15
Jana B.
I love trampolining, and I have a ton of fun doing it there. I was there on my own and once with a group. When we were there as a group we attended one of...
12/24/14
SyLinda M.
The facility is really nice and fun but the people who work here aren't friendly at all! I have been here for 15 minutes and I've already been disrespected...
click here to read more on yelp
tips from
total check-ins: 992

09/15/13
Lisa Gangi
So fun for all ages! Snack bar (mostly unhealthy & expensive, but fun), arcade games, pool tables, air hockey, wall-mounted TVs + couches, diner tables, party space... AND awesome trampolines! $10/hr.

11/02/11
Brianna Clark
This place is an AWESOME new indie trampoline center!! It's huge! Looks like a great place to have a birthday party.

11/02/11
Brianna Clark
Meant to say 'indoor' not 'indie'! Oops
click here to read more on foursquare
user reviews
rating 4 out of 5
12/29/14
Anne Wang
Been coming here since it opened! My kids love running around and using all the different kinds of trampolines. I love the nice comfy couches so I can sit and watch. :) Very clean and well run. We also by the groupons whenever we can.
12/31/14
Melisa Ellis
I went with a group of people and really enjoyed the time we spent here. There is tons of space to jump around and have a good time. The only thing that bothered me was the age groups were not separated like they were supposed to be, i was constantly worried about all the little kids (under the age ....
12/29/14
Stacey Welton
We reserved a private room through Groupon for our son's 13th birthday and everyone had a blast! The attendants were extremely helpful and attentive. The kids (young and old alike) jumped, bounced, and dodged until they were blue in the face. Love Sky High!
click here to read more on google places