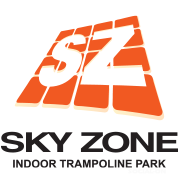 Sky Zone Trampoline Park - Corona -Riverside
4031 Flat Rock Dr,Riverside, CA 92505
Oh snap! "
Sky Zone Trampoline Park - Corona -Riverside

" doesn't have any current deals at the moment. Check back soon, or share a deal now?
Additional Business Information
phones:
main: 951.221.8909
---
business hours:
M-Th 11am-10pm, F 11am-11pm, Sa 10am-11:59pm, Su 10am-9pm (Fall Hours)
---
payment methods:
american express
,
cash
,
mastercard
,
visa
---
categories:
fitness & instruction
,
parks & adventures
,
health and medical
,
gyms
---
urls:
website: http://www.skyzone.com/riverside

---
find us on:
---
video:
video >>
user reviews powered by
based on 61 reviews
12/31/14
Chloe M.
This place is a lot of fun. There are a bunch of rules but it is all for safety and I am so happy the rules are enforced. The trampolines are a lot of fun...
11/01/14
Brenda V.
Sitting here now. It's our third time here and we had lots of fun. Staff was very friendly and attentive as to there being only one person per square and...
10/11/14
T S.
Im writing this as I sit in this place. We dont like it. Its an animal house. Adults need to chill out! Kids are getting pummeled by 200 pounders who are...
click here to read more on yelp
tips from
total check-ins: 208

12/21/12
Trissa A
Follow SkyZone on FaceBook for discounts and specials!

01/10/14
Backstage Gabe ♚
WiFi Password 'jumphigh'
click here to read more on foursquare
user reviews
rating 4.3 out of 5
03/01/15
Martin Hernandez
You are cool
03/21/15
Donald Hegwald
Horrible customer service. Cars double parked and management would not even show concern when customer requested this be addressed.
01/19/15
Diego Ramirez
My favorite things to do at sky zone is foam zone,ultimate dodgeball,and mega jump
click here to read more on google places