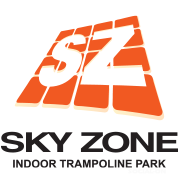 Sky Zone Indoor Trampoline Park - Corona -Riverside
4031 Flat Rock Dr,Riverside, CA 92505
SKY ZONE INDOOR TRAMPOLINE PARK - CORONA -RIVERSIDE COUPONS IN 2014
Voucher

sold by

Must sign waiver. Limit 1 per person, may buy 2 additional as gifts. Limit 1 per visit. Valid o.. read morenly for option purchased. Subject to availability. May not combine for longer jumps. Must be used by 3 or 4 people as designated by Groupon. Must use promotional value in 1 visit. Jumpers must wear sky socks. Sky Sock included. Valid only for listed locations. Merchant is solely responsible to purchasers for the care and quality of the advertised goods and services. Kids are better than adults at learning to jump on a trampoline because they're more flexible and gravity hasn't had as much time to build up ill will toward them. Stick it to gravity with this Groupon. Choose Between Two Options $24 for three 60-minute open-jump sessions for up to four ($48 value) $32 for four 60-minute open-jump sessions for up to four ($64 value) Both options include mandatory sky socks for each participant.
Additional Business Information
phones:
main: 951.221.8909
---
business hours:
M-Tu Closed, W-Th 3pm-9pm, F 3pm-11pm, Sa 10am-midnight, Su 10am-9pm (Fall Hours )
---
categories:
fitness & instruction
,
parks & adventures
,
health and medical
,
gyms
---
urls:
website: http://www.skyzone.com/riverside

---
find us on:
---
video:
video >>
---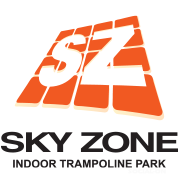 PAST COUPONS THAT MIGHT STILL WORK
by Groupon | Purchase by:

06/17/14

by Groupon | Purchase by:

01/31/14

by livingsocial | Purchase by:

12/24/13
Voucher

provided by
user reviews powered by
based on 46 reviews
07/21/14
Judy B.
Great time at SZ with grandchildren! It can be a little dangerous. 7 year old got his ankle jumped on, but it wasn't bad. They gave our whole party, of...
04/25/14
Jessica H.
Great visit today with excellent customer service from reception to departure. The staff greeted us promptly, addressed a waiver issue we had expertly,...
04/22/14
L M.
My first time here. There were two people ahead of me I have to wait more than 30 minutes to buy my pass. There was only one staff there. Behind of the...
click here to read more on yelp
tips from
total check-ins: 191

12/21/12
Trissa A
Follow SkyZone on FaceBook for discounts and specials!

01/10/14
Backstage Gabe ♚
WiFi Password 'jumphigh'
click here to read more on foursquare
user reviews
rating 4.2 out of 5
09/21/13
Ashlee Pease
If booking your birthday party here RUN FOR THE HILLS. After spending a pretty penny for a premium package I received less than premium service. We paid for 10 kids to have pizza, "gourmet" cupcakes, dippin dots, unlimited water and soft drinks. When we first arrived we were directed to the waiting....
07/12/14
Marilu Ortiz
Cool
07/11/13
Jonathan Jack
Awesome
click here to read more on google places