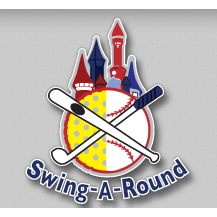 Swing-A-Round
335 Skinker Lane,Fenton, MO 63026
SWING-A-ROUND COUPONS IN 2014
Voucher

sold by

Limit 1 per customer, up to 1 additional as a gift Valid only at Fenton, MO location listed May.. read more be used for mini golf, batting cages, and go karts depending on weather. It must be above 50 degrees Not valid for group events or birthday parties Entire value must be used in a single visit More than 13,200 Facebook likes! Offering family fun for more than 20 years, this Fenton hot spot has a more than 80 games on site. Enjoy bumper cars, air hockey, and a full arcade: $20 for $40 to spend on entertainment Includes batting cages, go karts, and mini golf when warmer than 50 degrees On Skinker Lane -- near the intersection of 30 and 141 Swing-A-Round Fun Town's Website | Facebook

Voucher

sold by

Reservation required. Limit 4 per person, may buy 4 additional as gifts. Valid for kids 5-13. P.. read morearents must register and drop off kids between 6-7pm. Minimum requirements apply. Party hats denote a special day, as do wedding veils, graduation caps, and baseball caps emblazoned with "Team-Building Retreat 1997: We Put the U in Insurance. " Celebrate with this Groupon. The Deal $39 for admission for one child to a Parents Night Out New Year s Eve party ($60 Value) On Wednesday, December 31, parents who have plans for New Year s can drop off their kids at Swing-A-Round Fun Town for a supervised children s party. Kids aged 513 must be dropped off between 6 p. m. and 7 p. m., then picked up at 2 a. m. Until midnight, guests will play arcade games using provided tokens, dance to music, complete arts and crafts, and snack on pizza, cookies, and juice. Kids count down to 12 a. m. while decked out in provided party hats and noisemakers; when 2015 begins, 700 balloonsfilled with prizes, no lesswill drop from the ceiling. Afterward, party-goers will watch a movie, so kids should bring a sleeping bag, pillow, and blankets to snuggle in.
Additional Business Information
phones:
main: 636.349.7077
---
business hours:
M-Th 10am-11pm, F-Sa 10am-midnight, Su 10am-11pm
---
payment methods:
american express
,
cash
,
mastercard
,
visa
---
categories:
parks & adventures
,
party supplies
---
urls:
website: http://www.swing-a-round.com/

---
emails:
shannon@swing-a-round.com
---
video:
video >>
---

PAST COUPONS THAT MIGHT STILL WORK
by Groupon | Purchase by:

11/13/14

by Groupon | Purchase by:

08/10/14

by Groupon | Purchase by:

12/31/69
user reviews powered by
based on 11 reviews
05/01/13
Anita K.
Good for families, kids, and kids at heart! BF and I checked out SAFT for something new and different to do outside, and had a blast. We played miniature...
09/05/13
Emily H.
I think this place is fun to kill a couple hours.3 courses of mini golf(and you can do 3 courses in 1 go if you want to),batting cages,bumper boats,and a go...
04/20/13
Matt S.
Stay outside and you should be fine. The go-karts and putt-putt are a blast and are a decent value. However, 25% of the games inside were off or not...
click here to read more on yelp
user reviews
rating 3.9 out of 5
09/01/14
Luke Kuykendall
Hands down the best "Family Fun Center" type place in the South St. Louis area. Everything in this place is very well upkept, blows Tee Time out of the water. Prices do seem a bit high, but its worth it considering the condition of the mini golf courses, go kart tracks, etc.
06/10/14
claskley94
I am not a big complainer so me writing this review is a big deal. I usually go with the flow but ... I had my daughter's birthday party at swing around fun town. I knew we might have issues when I called the day of the party to confirm that everything was in place and the person on the phone pr....
07/22/14
Sarah Jaeger
I love coming here with my friends and family! There are things for people of all ages to do! Love this place!!! :)
click here to read more on google places