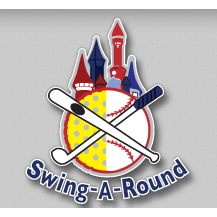 Swing-A-Round
335 Skinker Lane,Fenton, MO 63026
Oh snap! "
Swing-A-Round

" doesn't have any current deals at the moment. Check back soon, or share a deal now?
Additional Business Information
phones:
main: 636.349.7077
---
business hours:
M-Th 10am-11pm, F-Sa 10am-midnight, Su 10am-11pm
---
payment methods:
american express
,
cash
,
mastercard
,
visa
---
categories:
parks & adventures
,
party supplies
---
urls:
website: http://www.swing-a-round.com/

---
emails:
shannon@swing-a-round.com
---
video:
video >>
---

PAST COUPONS THAT MIGHT STILL WORK
by Groupon | Purchase by:

08/10/14

by Groupon | Purchase by:

12/31/69

by Google offers | Purchase by:

03/14/13
Voucher

provided by
user reviews powered by
based on 11 reviews
05/01/13
Anita K.
Good for families, kids, and kids at heart! BF and I checked out SAFT for something new and different to do outside, and had a blast. We played miniature...
09/05/13
Emily H.
I think this place is fun to kill a couple hours.3 courses of mini golf(and you can do 3 courses in 1 go if you want to),batting cages,bumper boats,and a go...
04/20/13
Matt S.
Stay outside and you should be fine. The go-karts and putt-putt are a blast and are a decent value. However, 25% of the games inside were off or not...
click here to read more on yelp
user reviews
rating 3.9 out of 5
09/01/14
Luke Kuykendall
Hands down the best "Family Fun Center" type place in the South St. Louis area. Everything in this place is very well upkept, blows Tee Time out of the water. Prices do seem a bit high, but its worth it considering the condition of the mini golf courses, go kart tracks, etc.
06/10/14
claskley94
I am not a big complainer so me writing this review is a big deal. I usually go with the flow but ... I had my daughter's birthday party at swing around fun town. I knew we might have issues when I called the day of the party to confirm that everything was in place and the person on the phone pr....
07/22/14
Sarah Jaeger
I love coming here with my friends and family! There are things for people of all ages to do! Love this place!!! :)
click here to read more on google places