6450 Roswell Rd. Suite B
Atlanta
,
GA
30328
Hours
M-Th 12pm-9:15pm, F 12:30pm-9:30pm, Sa-Su 10am-9:30pm
Categories
Fitness & Instruction

,
Parks & Adventures
Contact
ssinfo@burythehatchet.com
Payment Options
American Express

,
Discover

,
MasterCard

,
Visa
About Bury The Hatchet Atlanta - Axe Throwing
Looking for something new and fun to do in Atlanta? Try axe throwing at Bury The Hatchet and see what all the hype is about. Great for corporate outings, team building, or just a fun night out with friends or family. Enjoy Beer & Wine at Our New Bar now!
Bury The Hatchet Atlanta - Axe Throwing

Deals in Atlanta, GA 30328Sign up to get alerts as soon as new deals are found.

6450 Roswell Rd. Suite B

Atlanta

,

GA

30328

Hours

M-Th 12pm-9:15pm, F 12:30pm-9:30pm, Sa-Su 10am-9:30pm

Categories

Fitness & Instruction

,

Parks & Adventures

Contact

ssinfo@burythehatchet.com

Payment Options

American Express

,

Discover

,

MasterCard

,

Visa

About Bury The Hatchet Atlanta - Axe Throwing

Looking for something new and fun to do in Atlanta? Try axe throwing at Bury The Hatchet and see what all the hype is about. Great for corporate outings, team building, or just a fun night out with friends or family. Enjoy Beer & Wine at Our New Bar now!

Images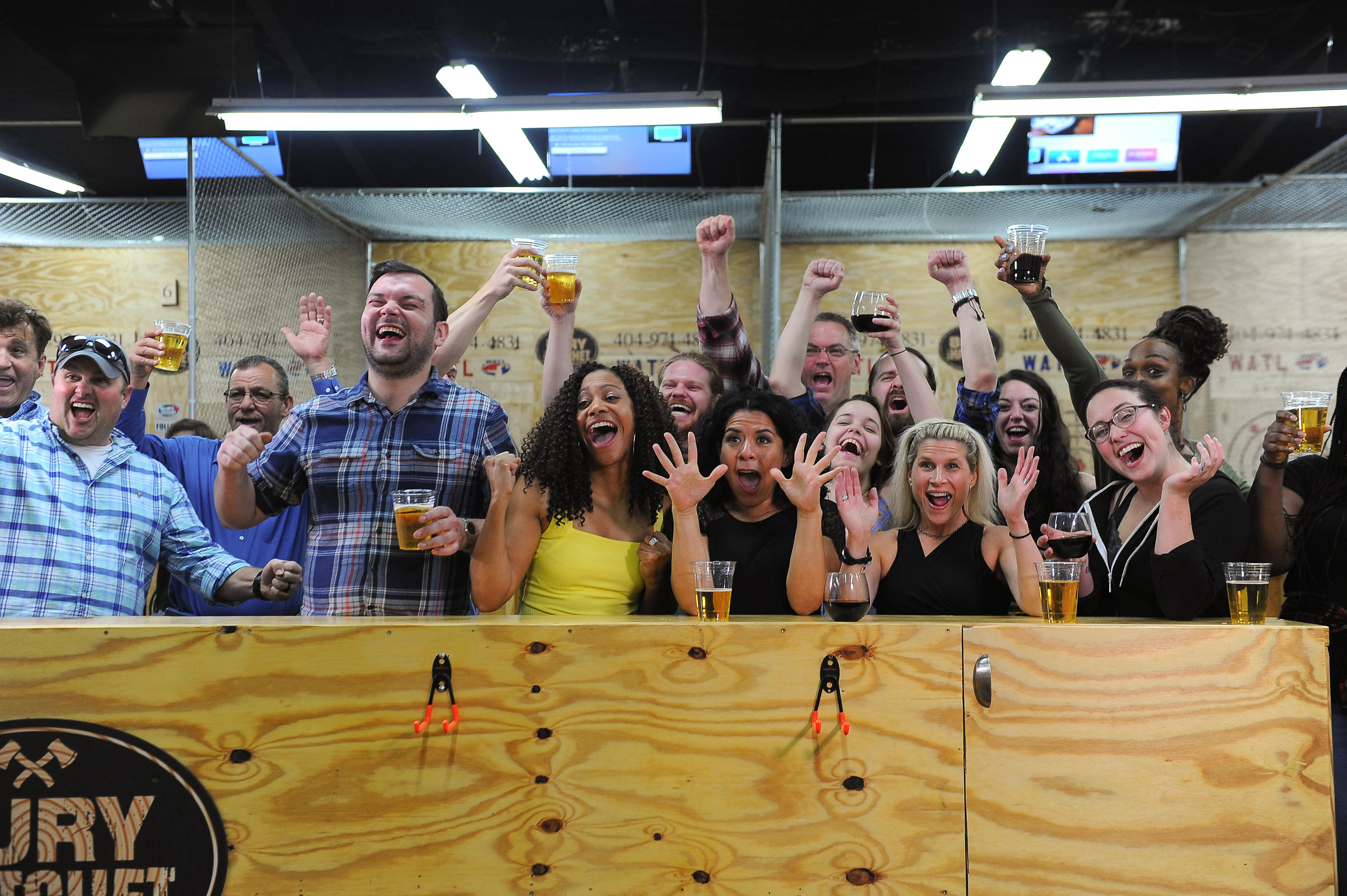 Videos