829 Baronne St
New Orleans
,
LA
70113
Hours
M-F 9am-5pm, Sa-Su Closed
For over 40 years, Cliff Cardone has been a highly sought after legal talent in the New Orleans community. Respected by his peers and recommended to others by his clients, Cliff's experience, professionalism, and compassion make him a reliable source for exceptional legal counsel. He concentrates in personal injury. Have you been involved in a car or truck accident? Have you sustained any other type of personal injury due to the negligence of others? Injuries and accidents can often leave victims feeling overwhelmed with stress and confusion. The financial, medical, and emotional burdens that follow these types of tragedies can be crippling. Don't go through this alone. Our respected and experienced injury lawyers will work hard to make sure the law works for you. Free Consultation
Cardone Law Firm

Deals in New Orleans, LA 70113Sign up to get alerts as soon as new deals are found.
Top Deals Nearby
28% Off
Up to 28% Off on Massage - Therapeutic at Be Like Water Massage Therapy Studio
Nearby • New Orleans

• 0.31 mi
58% Off
One or Three Chemical Peels with Dermaplaning at Etre Cosmetic Dermatology and Laser Center (Up to 58% Off)
Nearby • New Orleans

• 0.37 mi
45% Off
Ghost and Cemetery BYOB Bus Tour for One, Two, or Four Adults at Nola Ghost Riders (Up to 45% Off)
Nearby • New Orleans

• 0.5 mi
43% Off
Seafood Lunch or Dinner at Briquette (Up to 43% Off). Two Options Available.
Nearby • New Orleans

• 0.51 mi
829 Baronne St
New Orleans
,
LA
70113
Hours
M-F 9am-5pm, Sa-Su Closed
For over 40 years, Cliff Cardone has been a highly sought after legal talent in the New Orleans community. Respected by his peers and recommended to others by his clients, Cliff's experience, professionalism, and compassion make him a reliable source for exceptional legal counsel. He concentrates in personal injury. Have you been involved in a car or truck accident? Have you sustained any other type of personal injury due to the negligence of others? Injuries and accidents can often leave victims feeling overwhelmed with stress and confusion. The financial, medical, and emotional burdens that follow these types of tragedies can be crippling. Don't go through this alone. Our respected and experienced injury lawyers will work hard to make sure the law works for you. Free Consultation
Images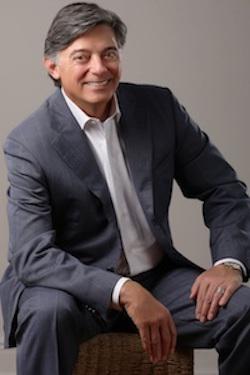 Videos