549 Flatiron Blvd
Broomfield
,
CO
80027
Categories
Health And Medical

,
Yoga

,
Gyms

,
Fitness & Instruction

,
Professional Services
Contact
fr-co-broomfieldflatirons@corepoweryoga.com
Breathe, flow, sweat - together. Discover the magic that happens when physical meets mindful. The power of practice is yours - wherever you are. While our 200+ studios are temporarily closed, keep up your practice from home. Subscribe to access 300+ online yoga, sculpt and meditation classes with CorePower Yoga On Demand. Or connect in real-time classes streaming 7 days a week on CorePower Live where we can flow together - even when apart. And tune into Instagram and Instagram Live @corepoweryoga for daily moments of yoga and mindfulness. #LiveYourPower
CorePower Yoga

Deals in Broomfield, CO 80027Sign up to get alerts as soon as new deals are found.
Top Deals Nearby
60% Off
Anti-Aging Facial or Dermaplane Treatment with Masks at The byü-t? Studio (Up to 60% Off). 4 Options Available.
Nearby • Broomfield

• 0.03 mi
48% Off
Haircut and Style with Conditioning Treatment or Partial Highlights at Victoria's Hair Studio (Up to 48% Off)
Nearby • Broomfield

• 0.02 mi
57% Off
Hair-Styling at Shine Hair Studio (Up to 57% Off). Two Options Available.
Nearby • Broomfield

• 0.03 mi
40% Off
Haircut, Shampoo, Blow-Dry, with Optional Balayage at Salon Republic (Up to 40% Off)
Nearby • Broomfield

• 0.03 mi
56% Off
Women's Haircut and Style with Partial Highlights or Full Color at Mickey Do's Hair Studio (Up to 56% Off)
Nearby • Broomfield

• 0.03 mi
549 Flatiron Blvd
Broomfield
,
CO
80027
Categories
Health And Medical

,
Yoga

,
Gyms

,
Fitness & Instruction

,
Professional Services
Contact
fr-co-broomfieldflatirons@corepoweryoga.com
Breathe, flow, sweat - together. Discover the magic that happens when physical meets mindful. The power of practice is yours - wherever you are. While our 200+ studios are temporarily closed, keep up your practice from home. Subscribe to access 300+ online yoga, sculpt and meditation classes with CorePower Yoga On Demand. Or connect in real-time classes streaming 7 days a week on CorePower Live where we can flow together - even when apart. And tune into Instagram and Instagram Live @corepoweryoga for daily moments of yoga and mindfulness. #LiveYourPower
Images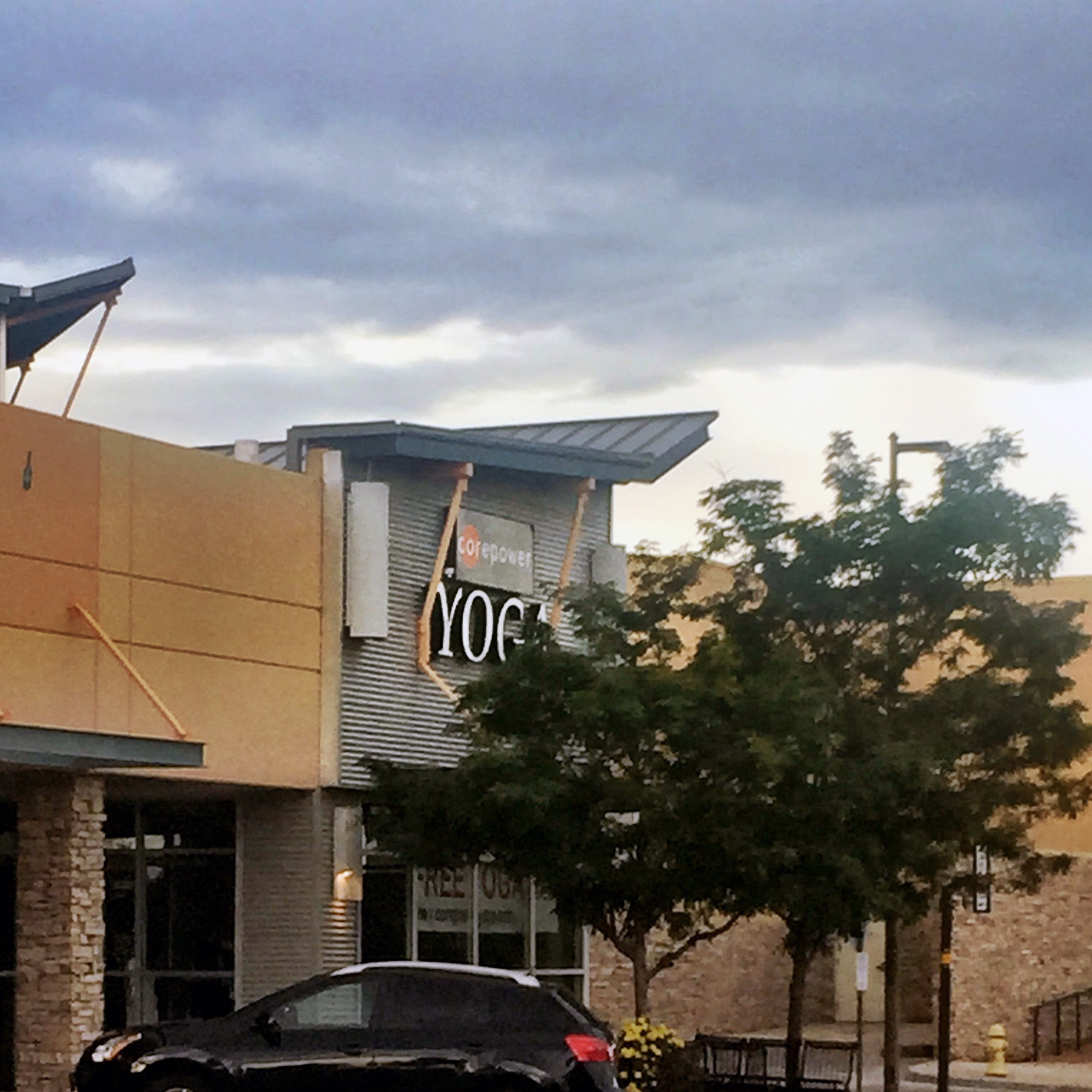 Videos