1750 Fenpark Dr.
Fenton
,
MO
63026
Hours
M-Th 10am-5pm, F-Sa 10am-4pm, Su Closed
About Granite Transformations of St Louis
Granite Transformations is a global, full service home and business remodeling system that offers a wide selection of countertop resurfacing designs in a number of beautiful materials — all at an affordable price. We have production and assembly facilities in more than 50 countries, including the U.S. Granite Transformations manufactures cabinet refacing and countertop resurfacing products in quartz, granite, recycled glass, mosaic tile, as well as numerous other options. Our unique resurfacing process allows us to fit countertops directly over existing ones, so there isn't the time and mess involved with traditional remodeling. All of our products are backed by a Lifetime Limited Warranty. All of our surfaces are nonporous and stain, heat and scratch resistant. Plus, our countertops are infused with our exclusive ForeverSeal® technology, guaranteeing maximum durability with minimum maintenance. Resurfacing your countertops, backsplashes, vanities and cabinets also saves money.At Granite Transformations, we are also dedicated to green remodeling practices. For example, our glass countertops and backsplashes contain up to 78% post-consumer recycled content, including specks of recycled glass bottles. And, because we don't have all the debris that comes with the demolition involved in a traditional remodeling project, less materials end up in landfills. Let Granite Transformations turn your dream space into a reality. Set up your complimentary in-home design consultation today.
Granite Transformations of St Louis

Deals in Fenton, MO 63026Sign up to get alerts as soon as new deals are found.

1750 Fenpark Dr.

Fenton

,

MO

63026

Hours

M-Th 10am-5pm, F-Sa 10am-4pm, Su Closed

About Granite Transformations of St Louis

Granite Transformations is a global, full service home and business remodeling system that offers a wide selection of countertop resurfacing designs in a number of beautiful materials — all at an affordable price. We have production and assembly facilities in more than 50 countries, including the U.S. Granite Transformations manufactures cabinet refacing and countertop resurfacing products in quartz, granite, recycled glass, mosaic tile, as well as numerous other options. Our unique resurfacing process allows us to fit countertops directly over existing ones, so there isn't the time and mess involved with traditional remodeling. All of our products are backed by a Lifetime Limited Warranty. All of our surfaces are nonporous and stain, heat and scratch resistant. Plus, our countertops are infused with our exclusive ForeverSeal® technology, guaranteeing maximum durability with minimum maintenance. Resurfacing your countertops, backsplashes, vanities and cabinets also saves money.At Granite Transformations, we are also dedicated to green remodeling practices. For example, our glass countertops and backsplashes contain up to 78% post-consumer recycled content, including specks of recycled glass bottles. And, because we don't have all the debris that comes with the demolition involved in a traditional remodeling project, less materials end up in landfills. Let Granite Transformations turn your dream space into a reality. Set up your complimentary in-home design consultation today.

Images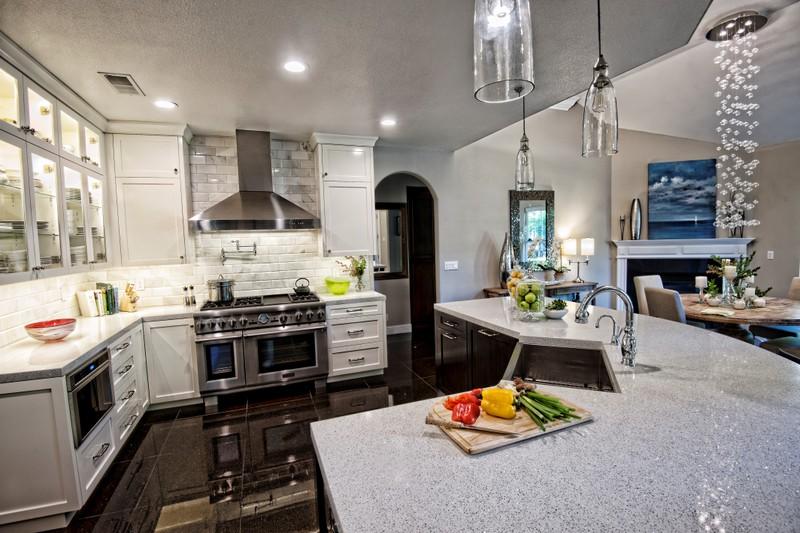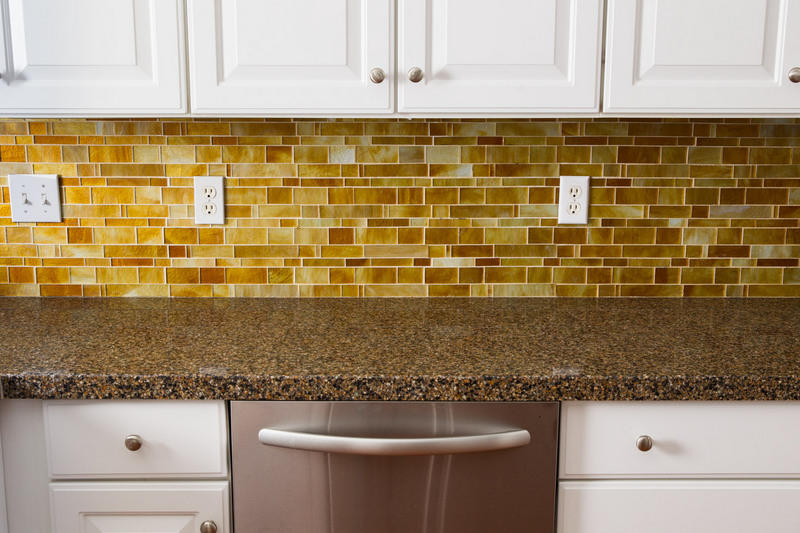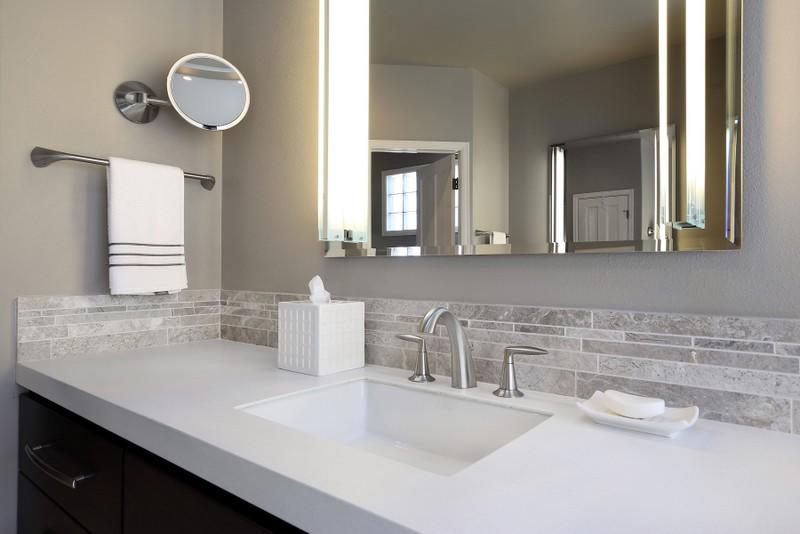 Videos