1097 Wayne Avenue
Chambersburg
,
PA
17201
Categories
Hotels

,
Professional Services
Payment Options
American Express

,
Cash

,
MasterCard

,
Visa
About Holiday Inn Express & Suites Chambersburg, an IHG Hotel
Easily Accessible Chambersburg PA Hotel Welcome to the comfort and convenience of the award winning Holiday Inn Express and Suites Chambersburg, PA! Make us your "smart choice" and let our hotel's outstanding amenities make beautiful Chambersburg, PA feel just like home. Start your day with our complimentary, hot Express Start Breakfast buffet, and then take a dip in the heated indoor pool . For a more energetic beginning, get in a workout at our on-site state of the art fitness center open 24 hours or get work done at our business center computers. Surf the web with free high-speed Wi-Fi, and plan your next activities in the gorgeous Cumberland Valley area. Situated just off I-81 and only minutes from Washington County Regional Airport (HGR), the Holiday Inn Express & Suites is ideal for both business and leisure travelers. We offer quick access to Chambersburg Mall, Letterkenny Army Depot, Caledonia State Park and the Gettysburg Historical Area. Students, alumni and family appreciate our proximity to Shippensburg University, College and Mercersburg Academy. For outdoor lovers, you can go skiing, play golf or walk the local wineries. Reserve your hotel room online today, and get ready for a great trip.
Holiday Inn Express & Suites Chambersburg, an IHG Hotel

Deals in Chambersburg, PA 17201Sign up to get alerts as soon as new deals are found.

1097 Wayne Avenue

Chambersburg

,

PA

17201

Categories

Hotels

,

Professional Services

Payment Options

American Express

,

Cash

,

MasterCard

,

Visa

About Holiday Inn Express & Suites Chambersburg, an IHG Hotel

Easily Accessible Chambersburg PA Hotel Welcome to the comfort and convenience of the award winning Holiday Inn Express and Suites Chambersburg, PA! Make us your "smart choice" and let our hotel's outstanding amenities make beautiful Chambersburg, PA feel just like home. Start your day with our complimentary, hot Express Start Breakfast buffet, and then take a dip in the heated indoor pool . For a more energetic beginning, get in a workout at our on-site state of the art fitness center open 24 hours or get work done at our business center computers. Surf the web with free high-speed Wi-Fi, and plan your next activities in the gorgeous Cumberland Valley area. Situated just off I-81 and only minutes from Washington County Regional Airport (HGR), the Holiday Inn Express & Suites is ideal for both business and leisure travelers. We offer quick access to Chambersburg Mall, Letterkenny Army Depot, Caledonia State Park and the Gettysburg Historical Area. Students, alumni and family appreciate our proximity to Shippensburg University, College and Mercersburg Academy. For outdoor lovers, you can go skiing, play golf or walk the local wineries. Reserve your hotel room online today, and get ready for a great trip.

Images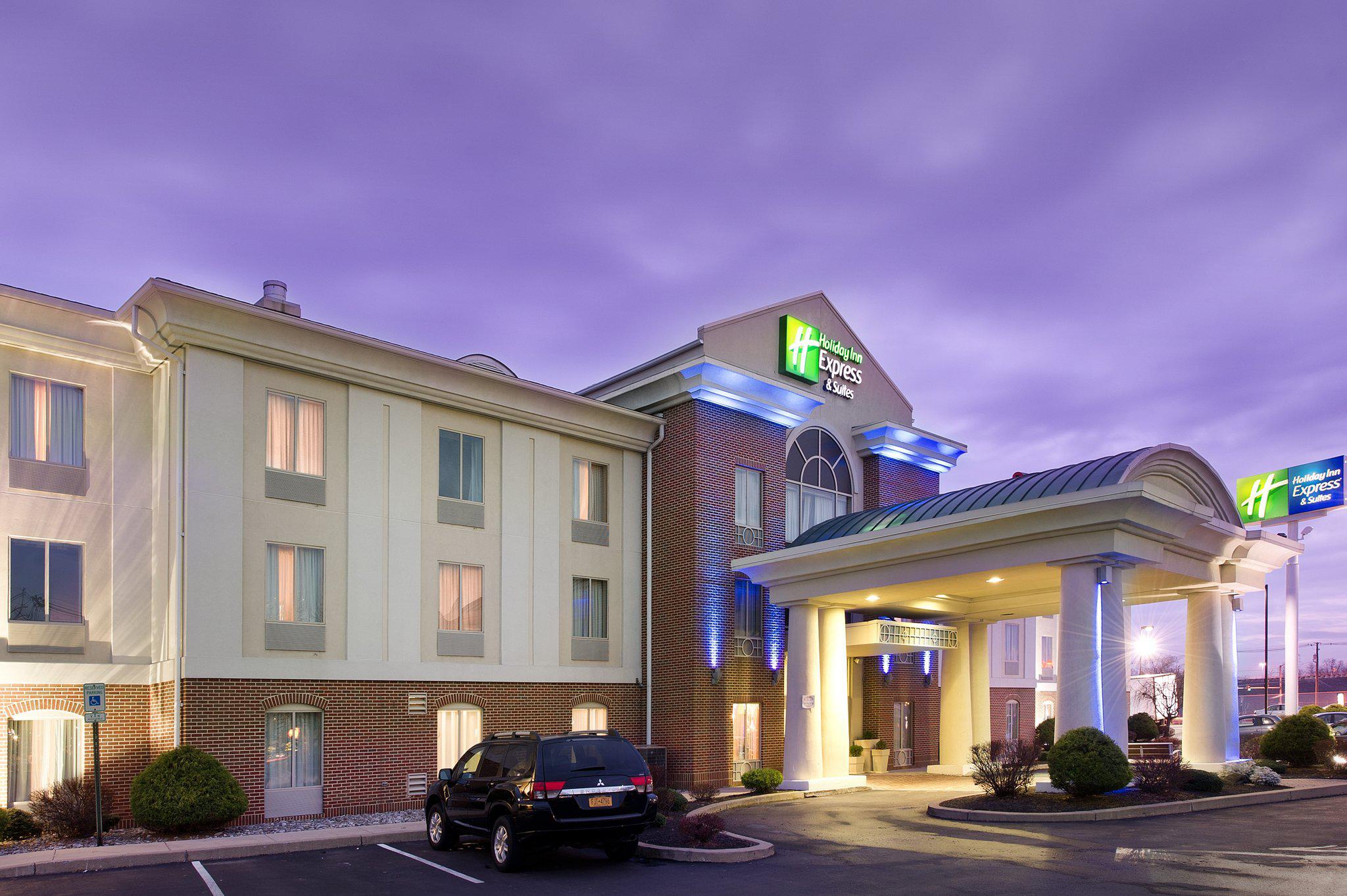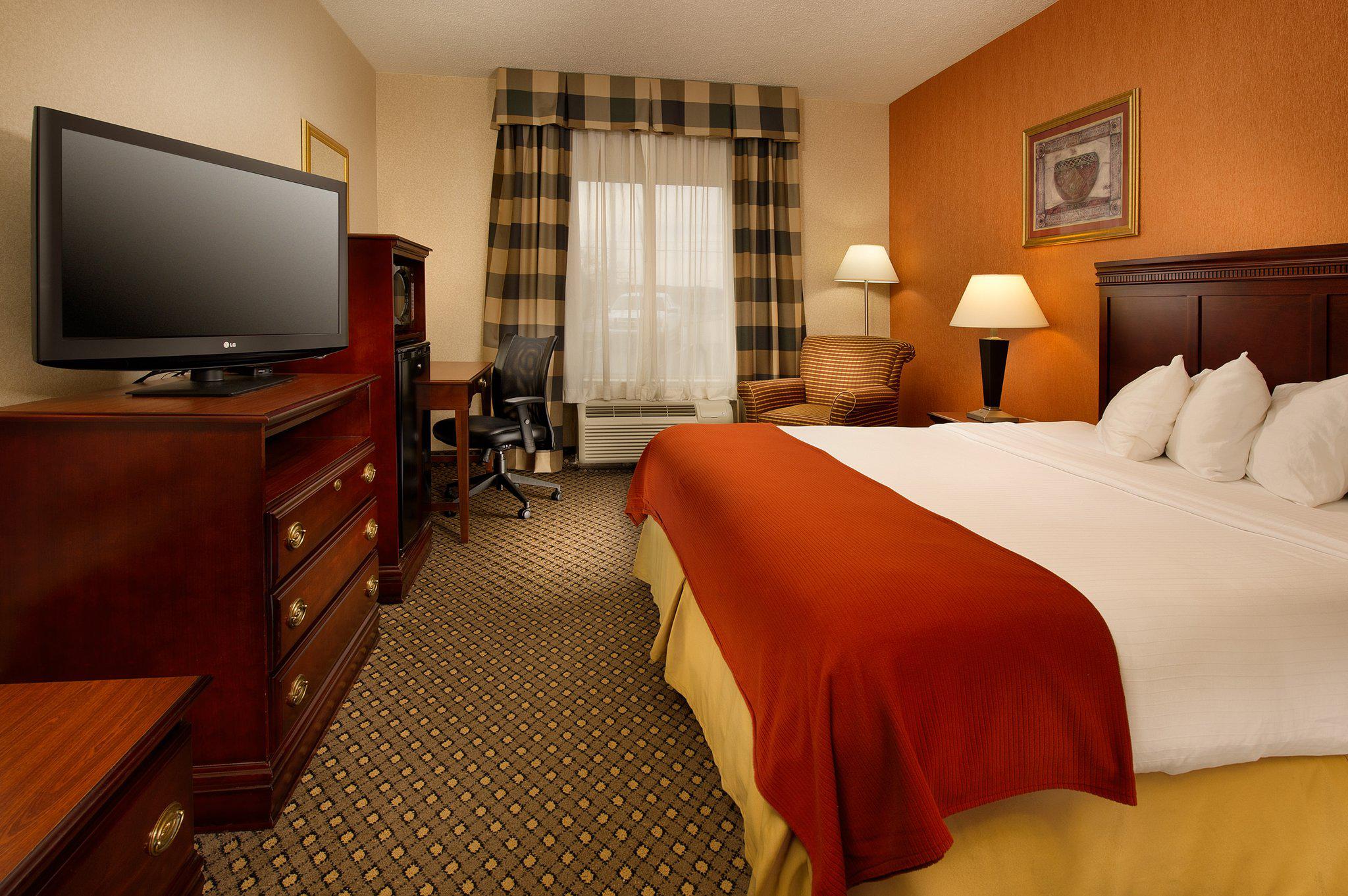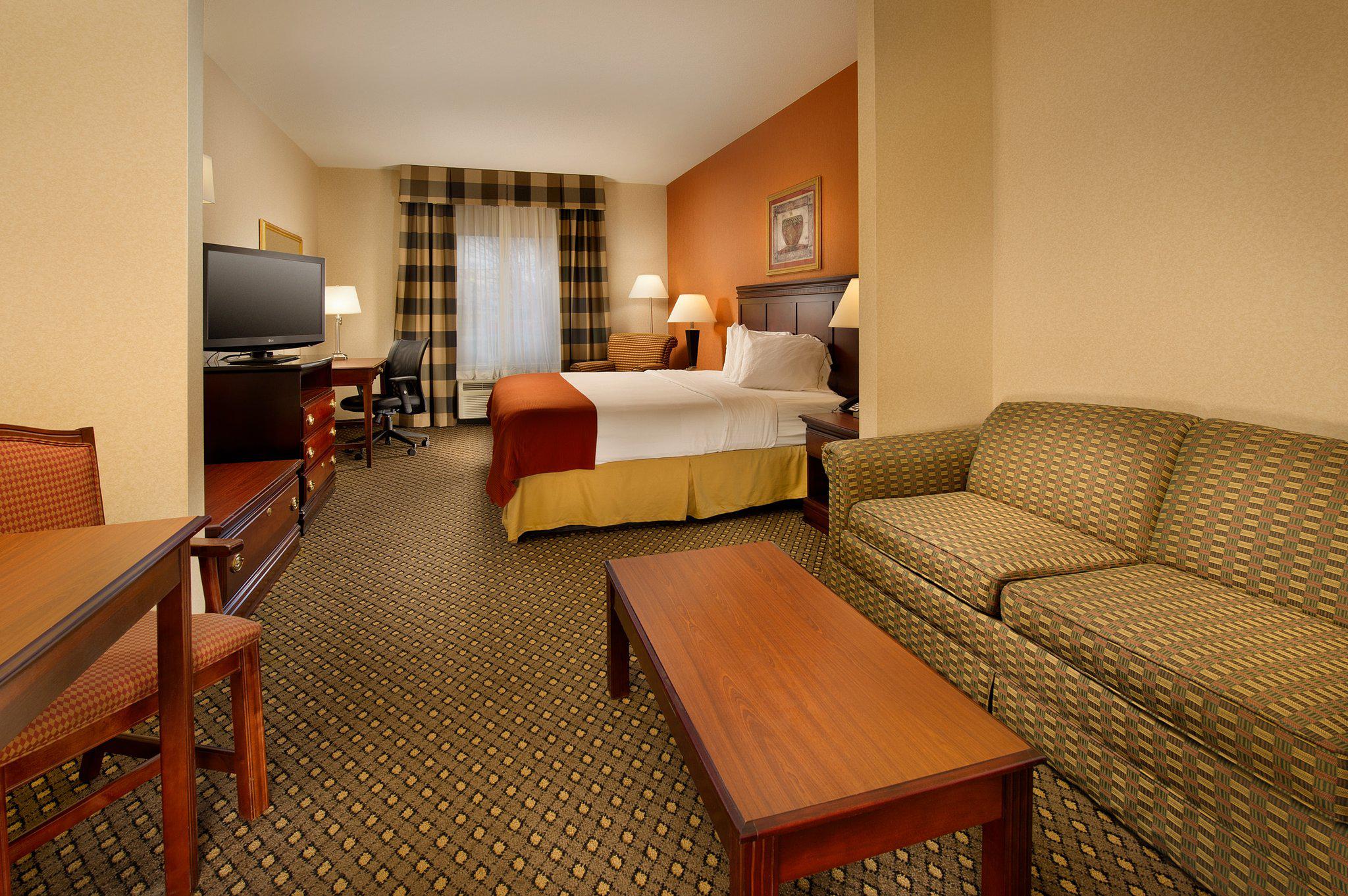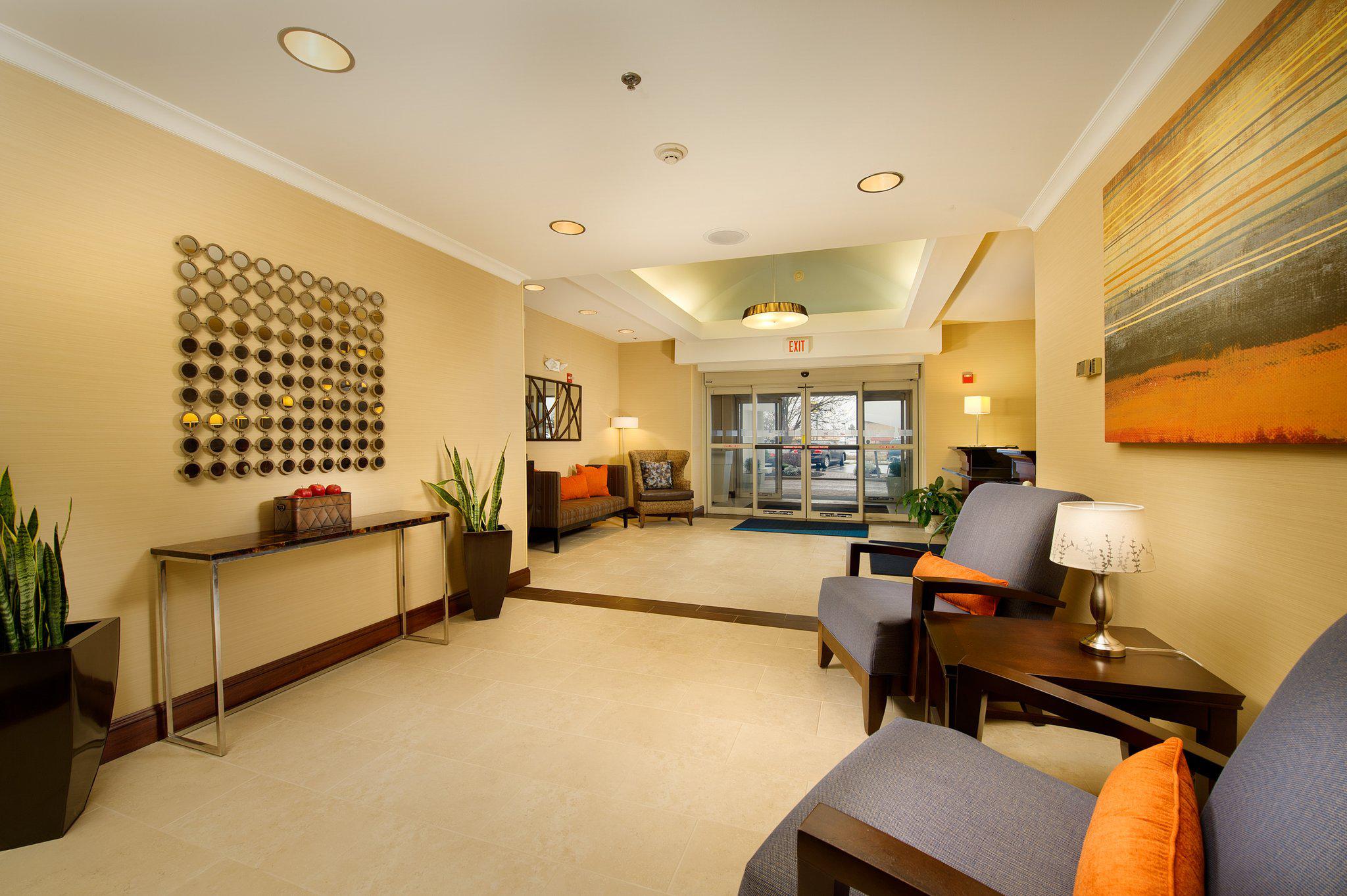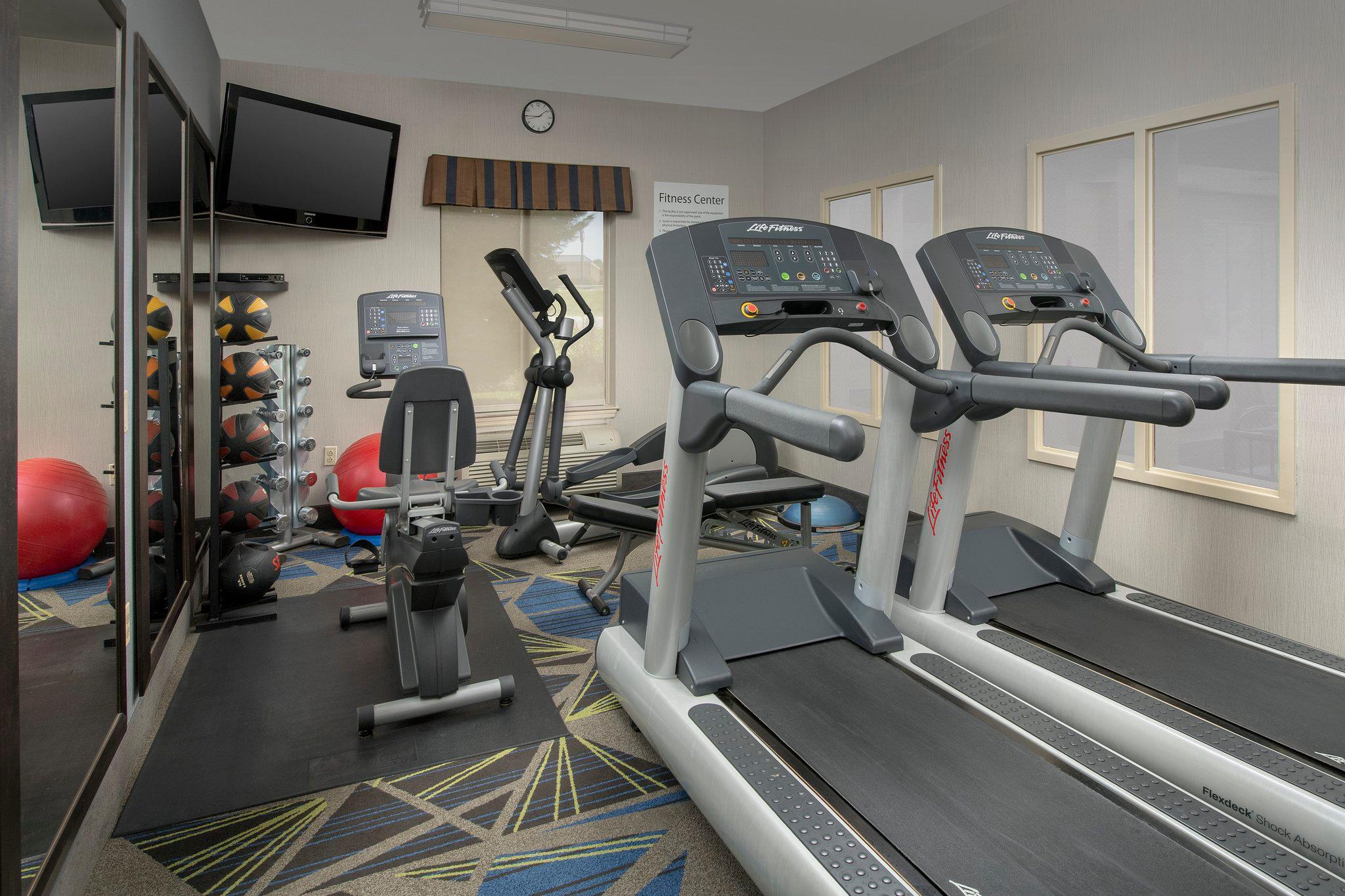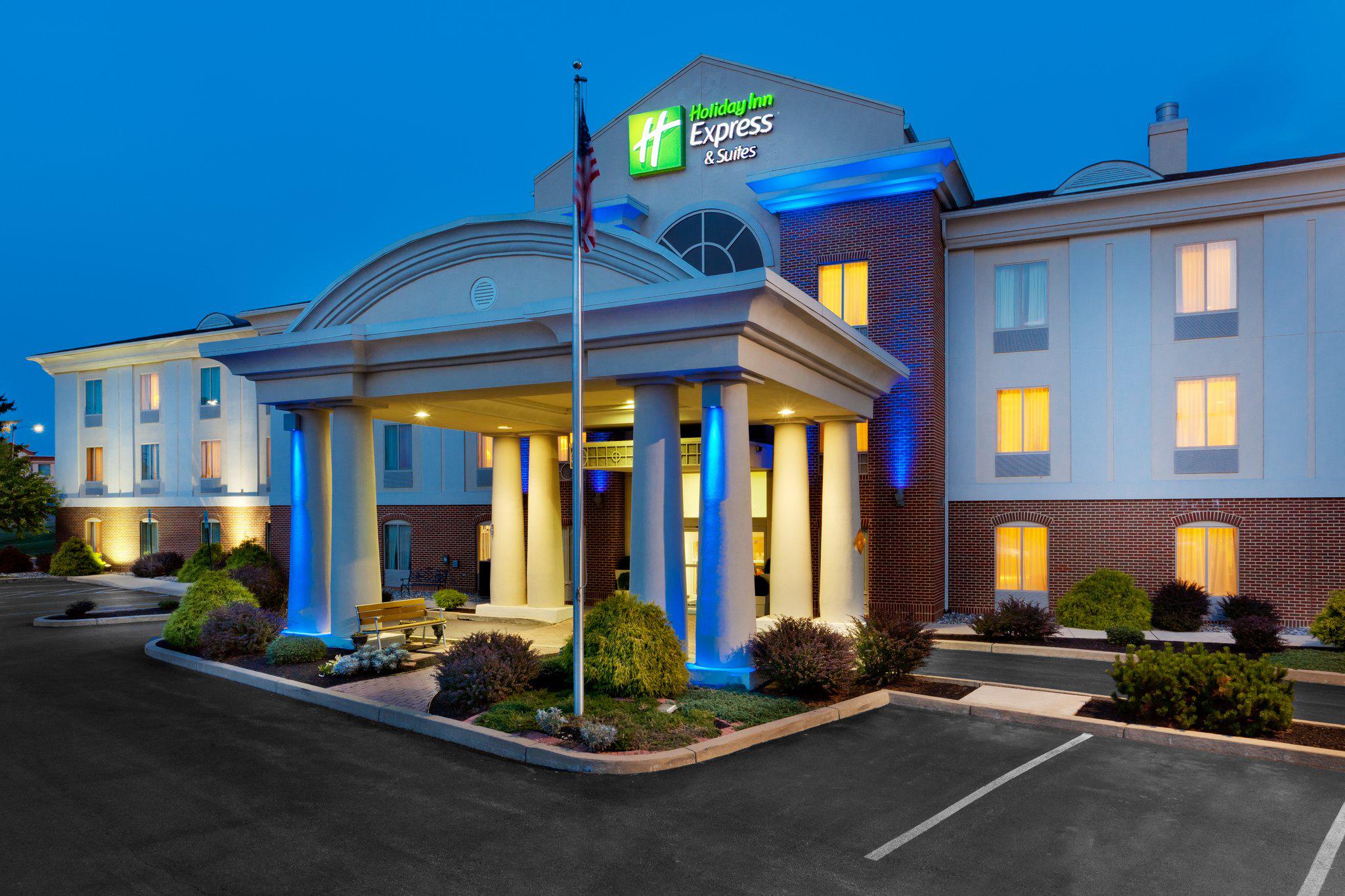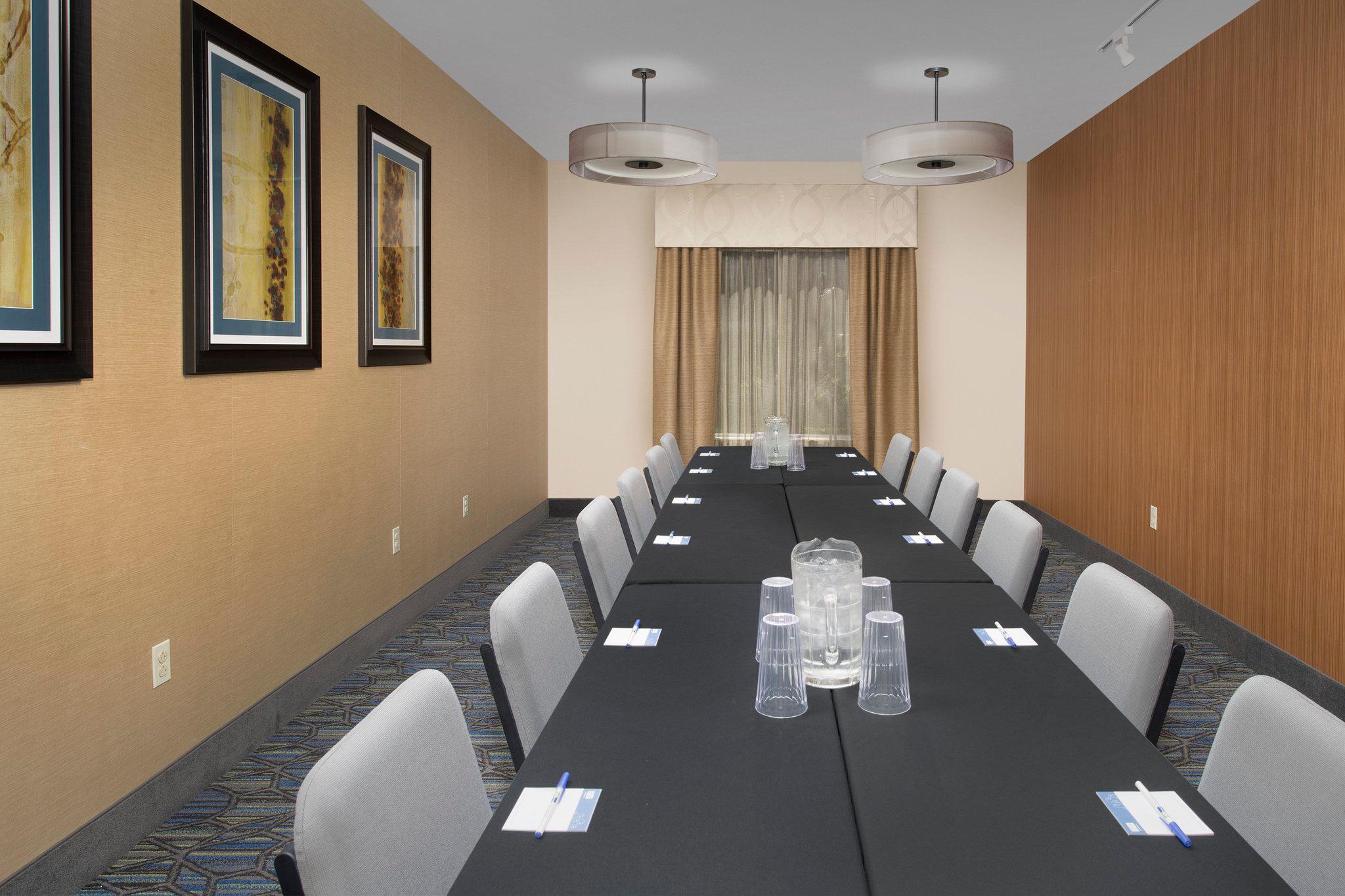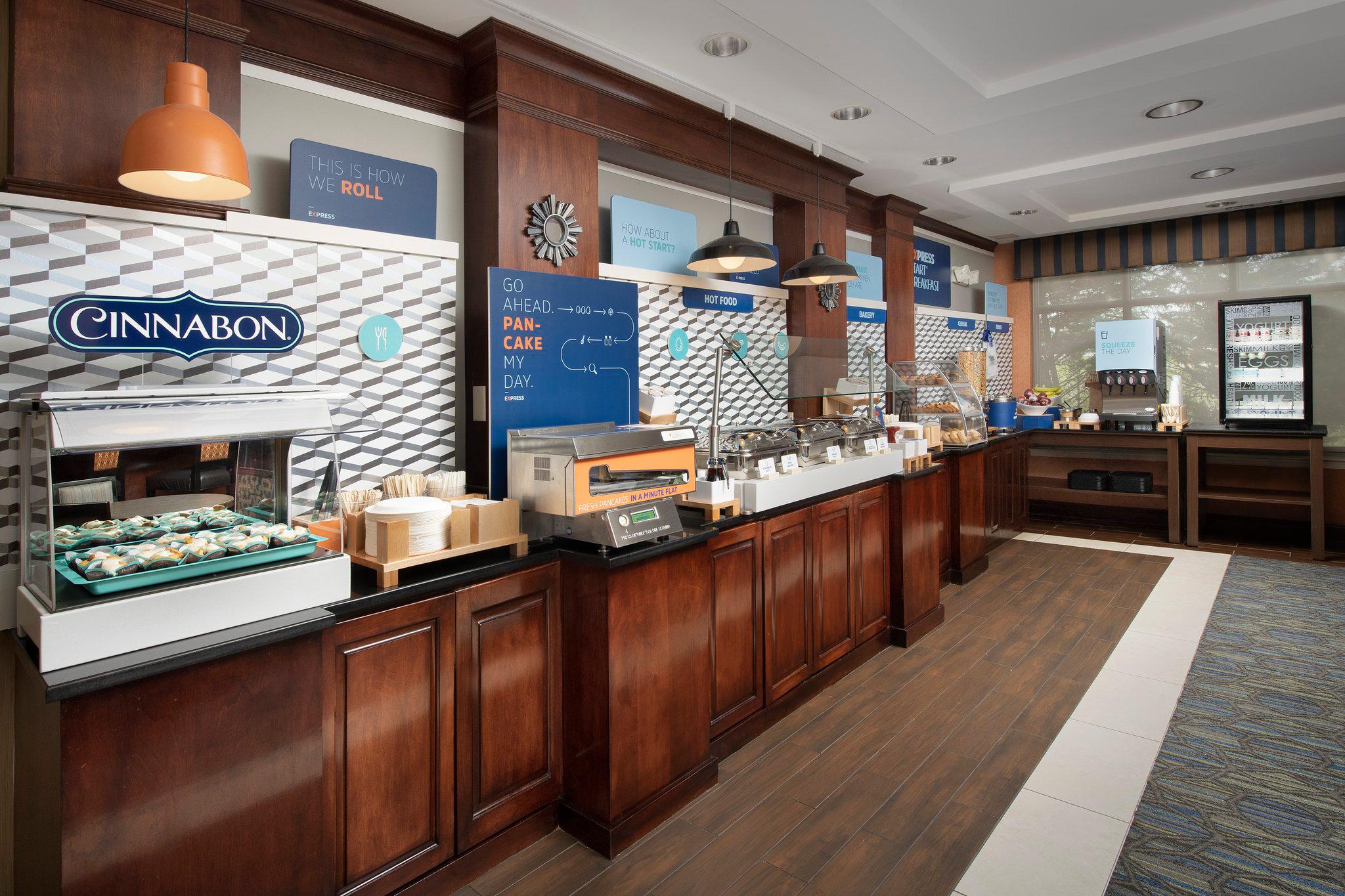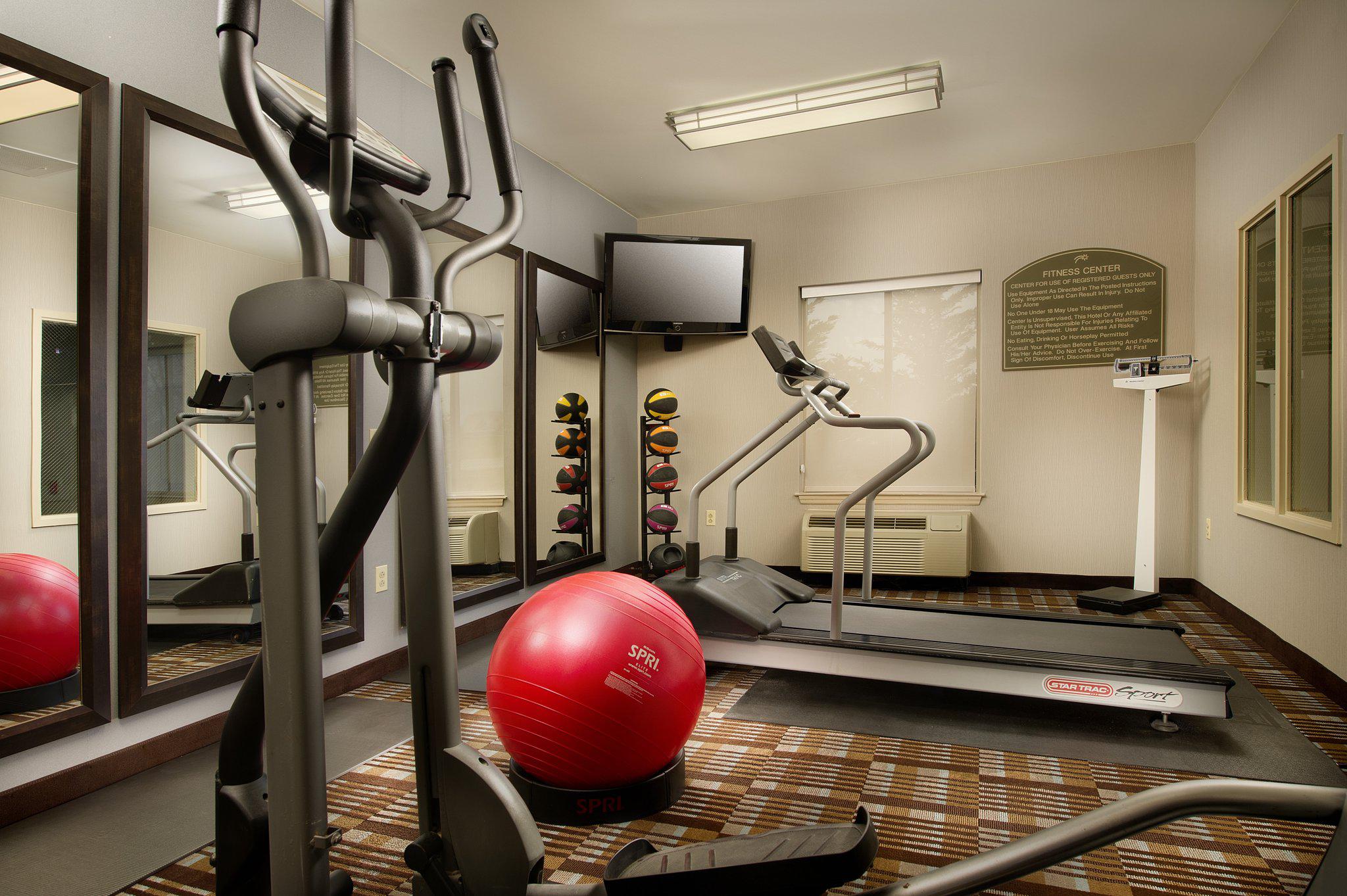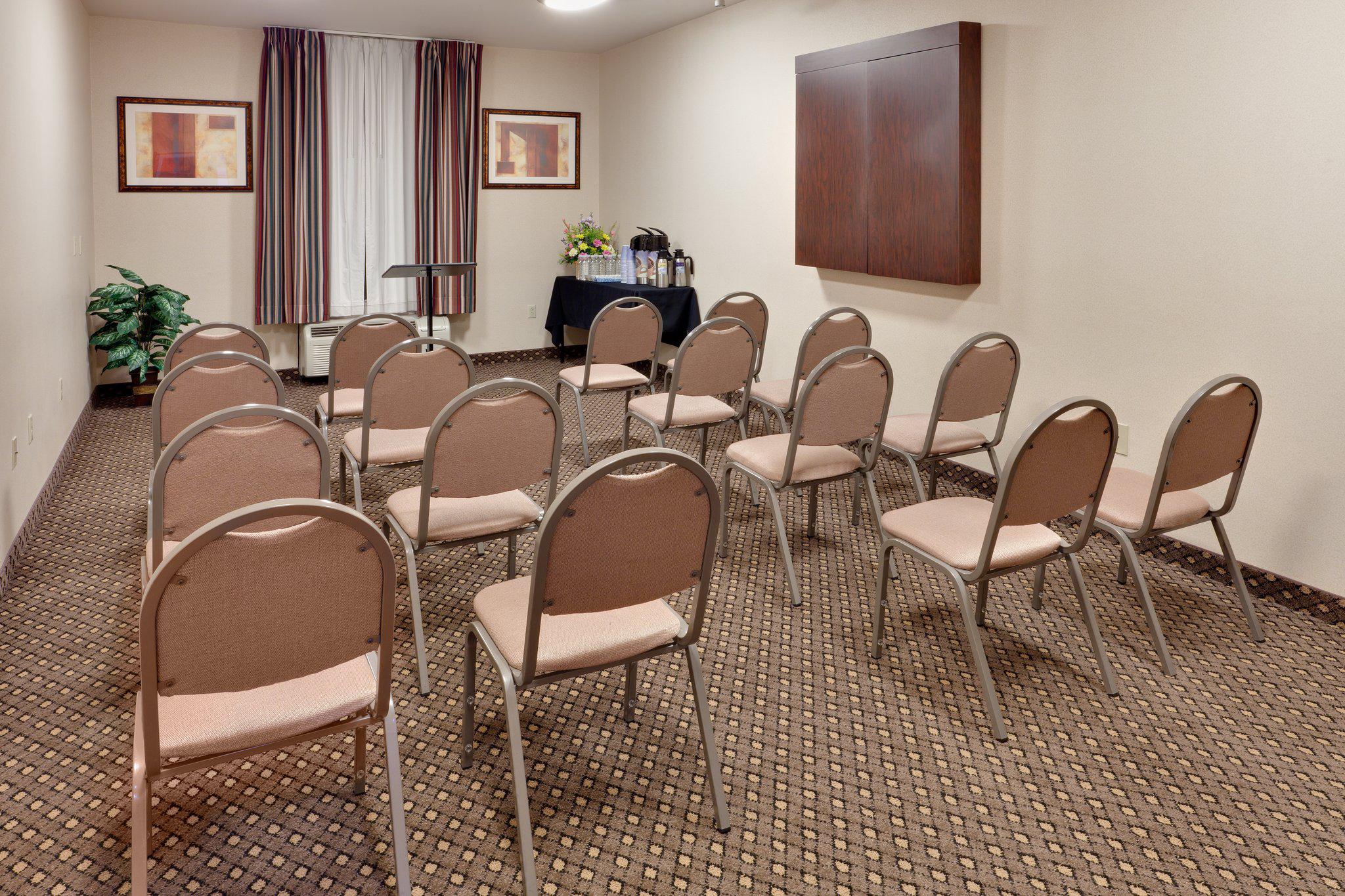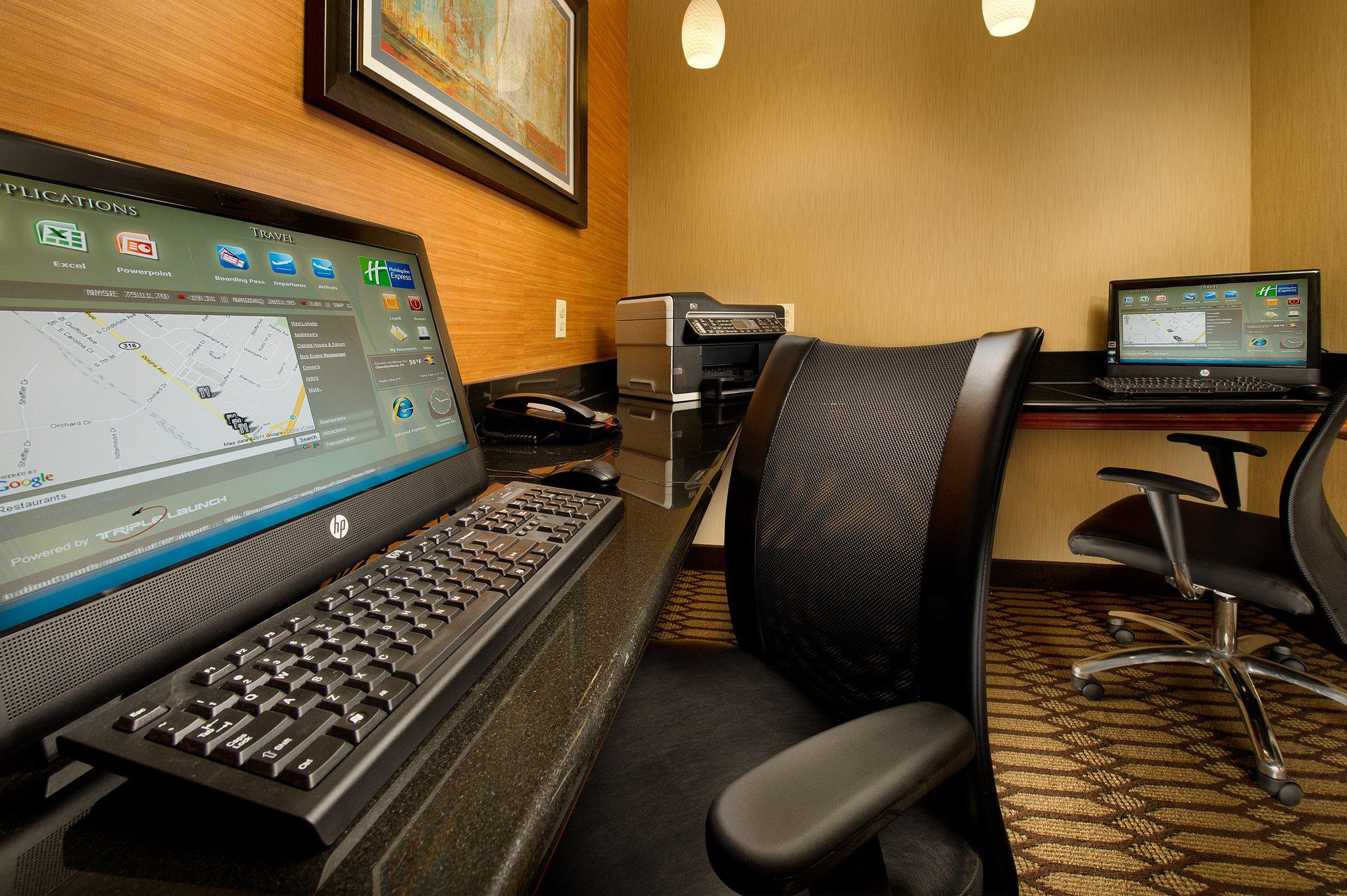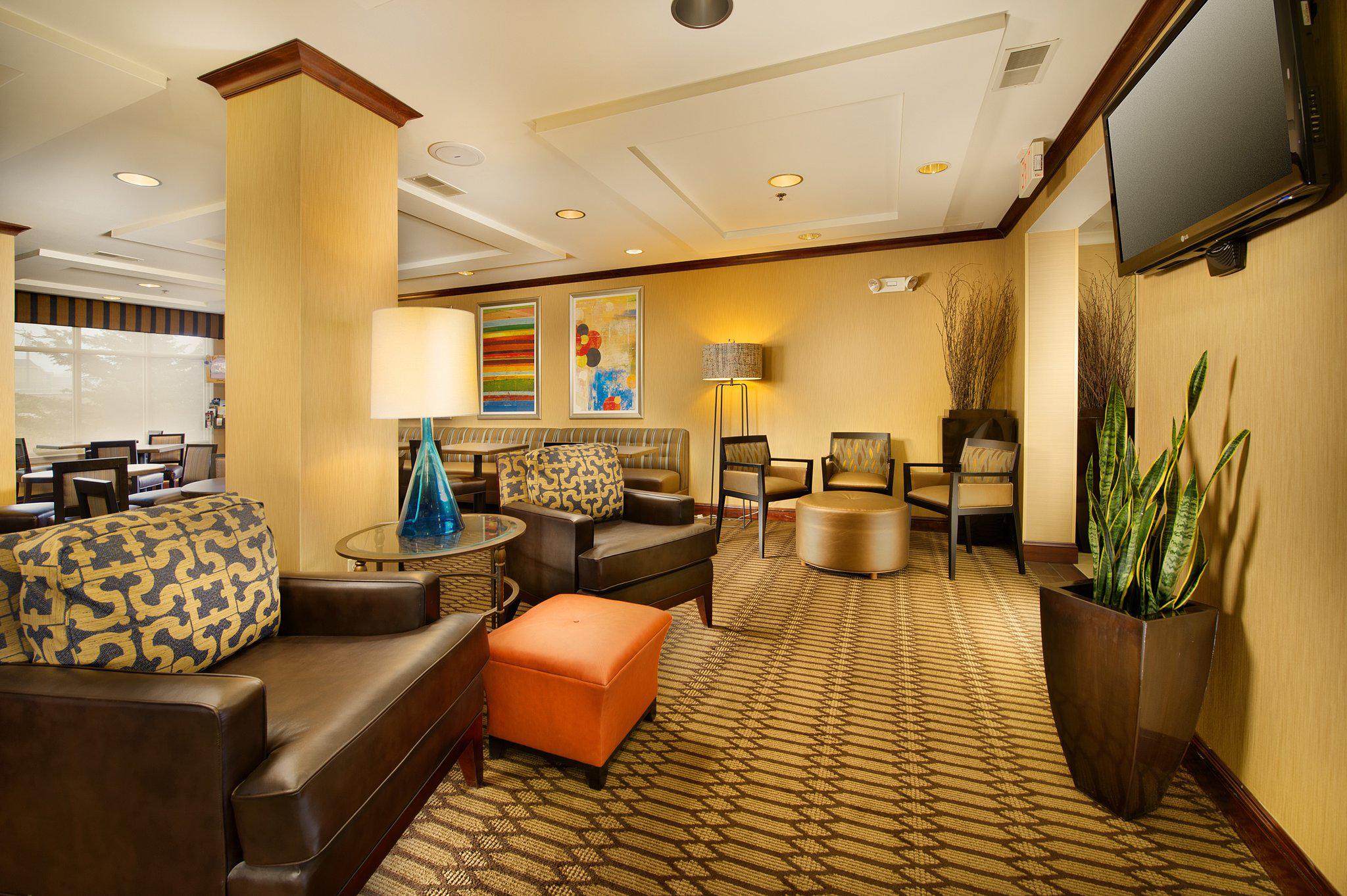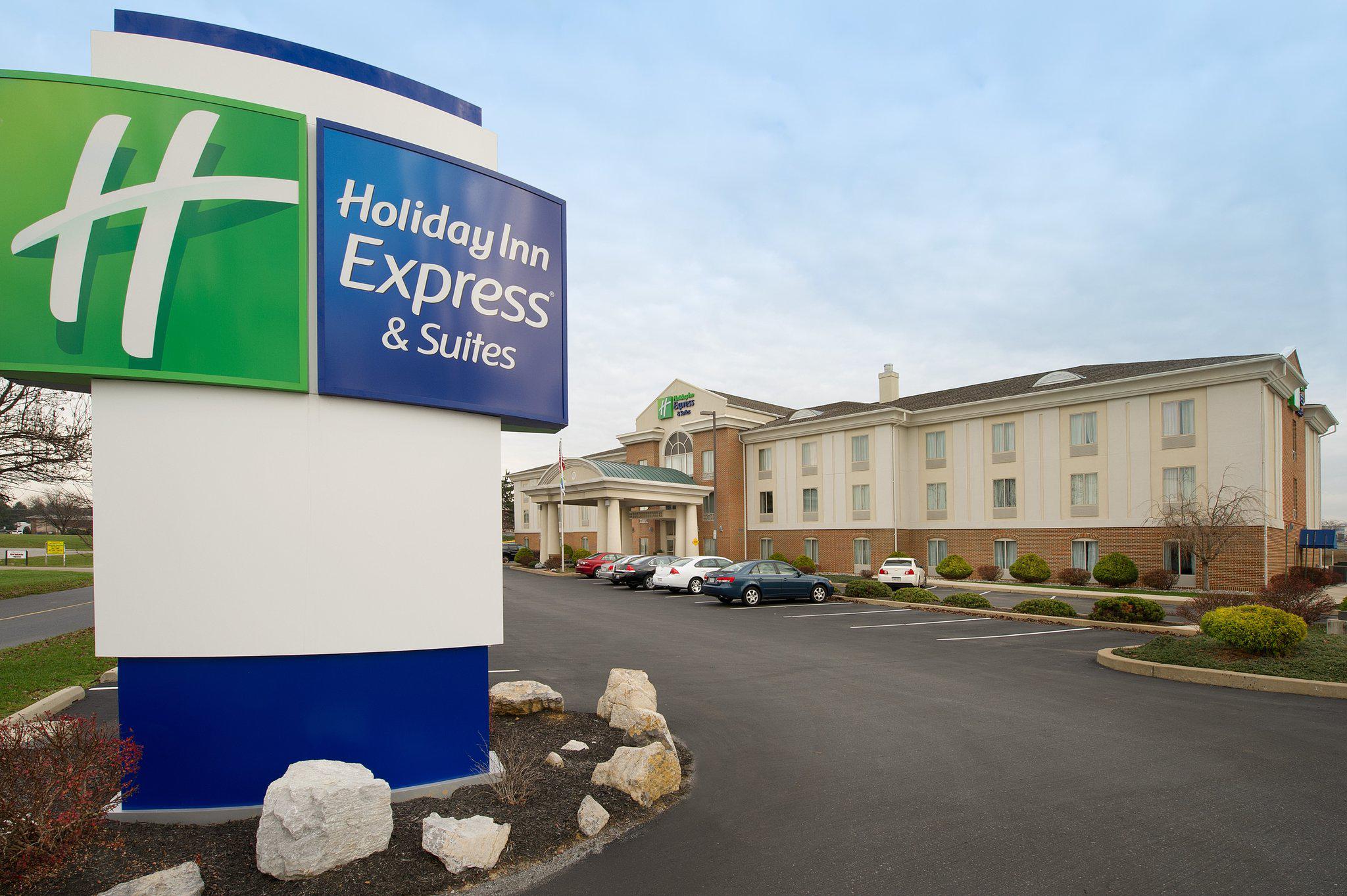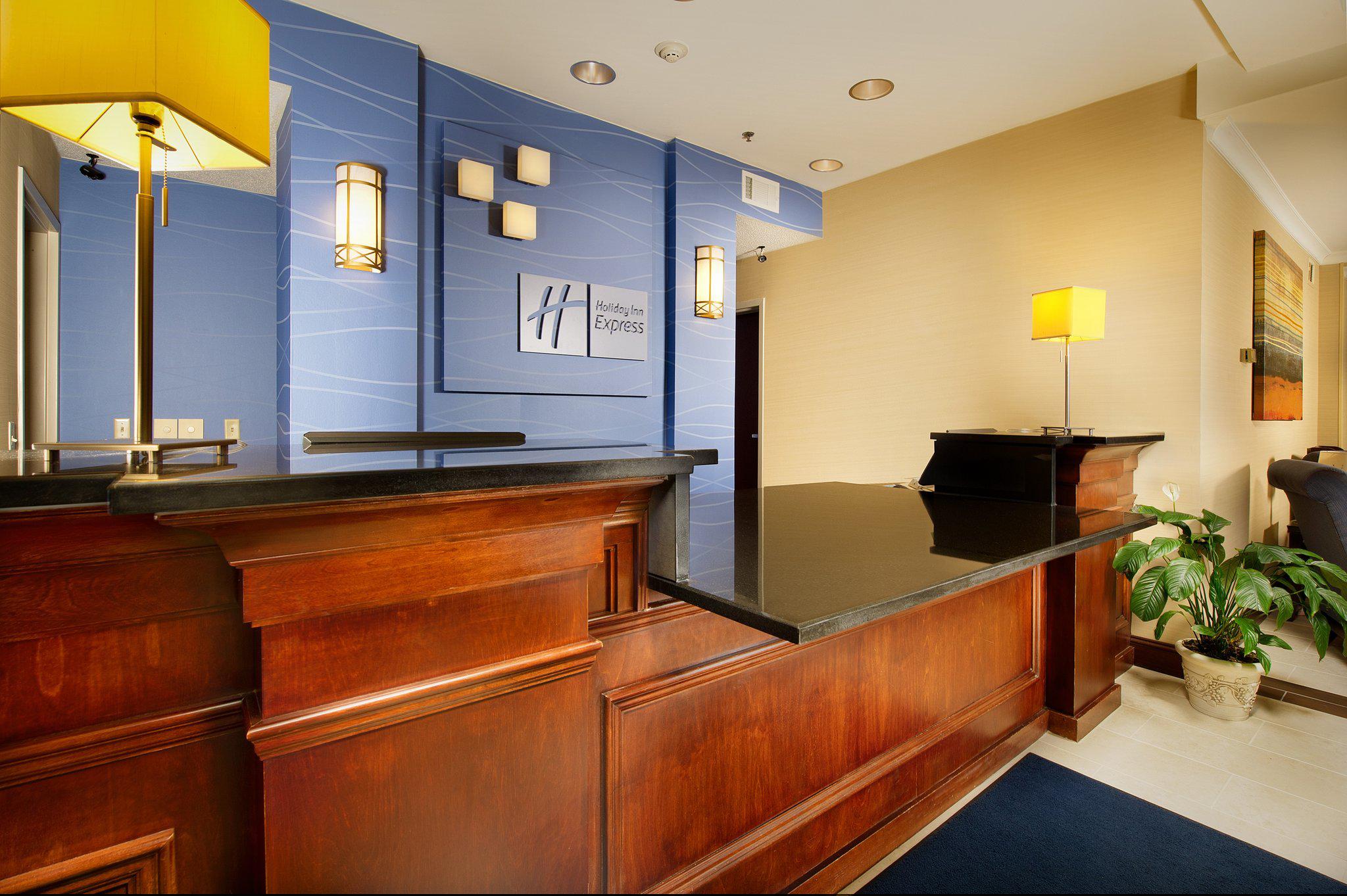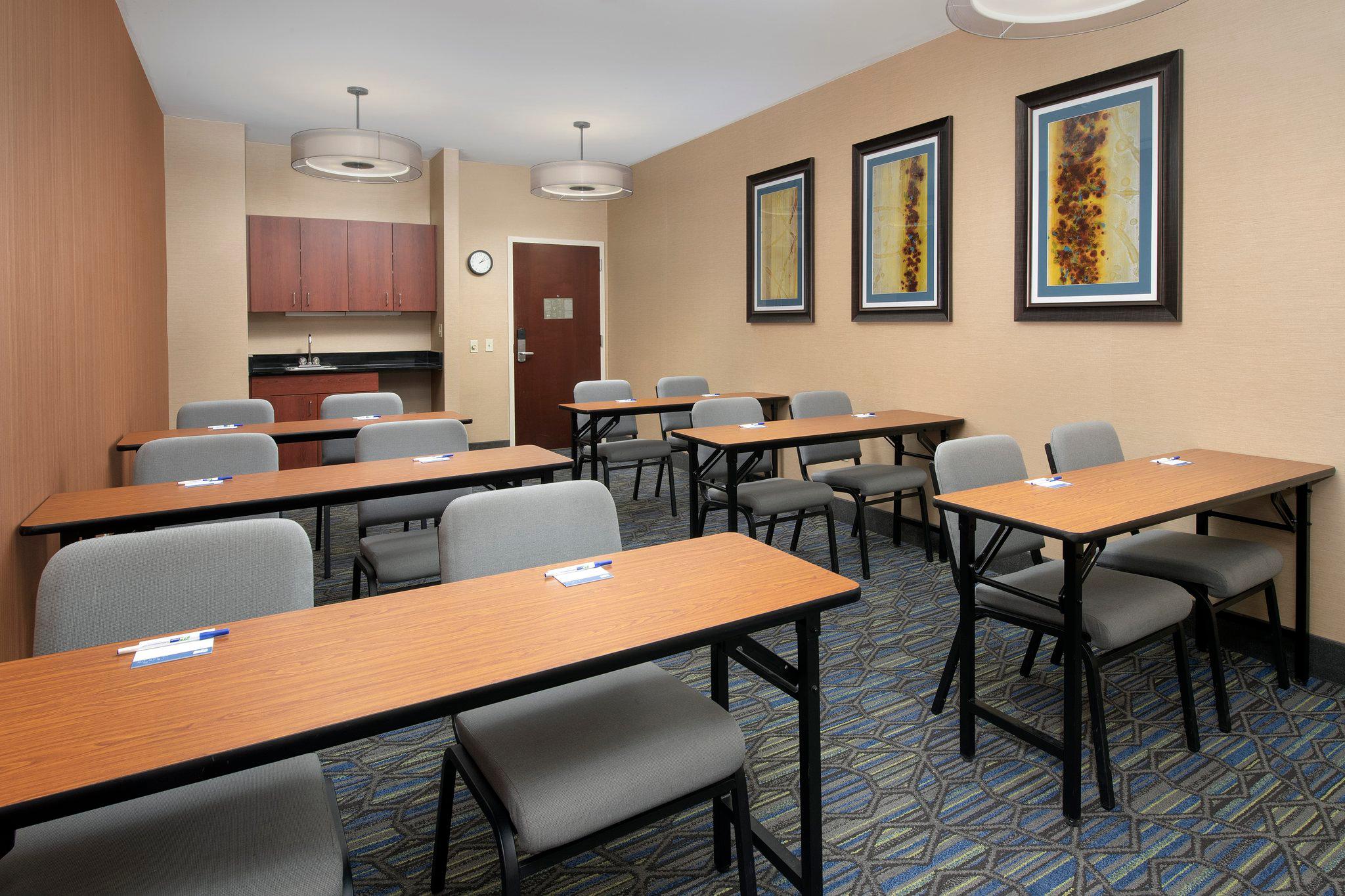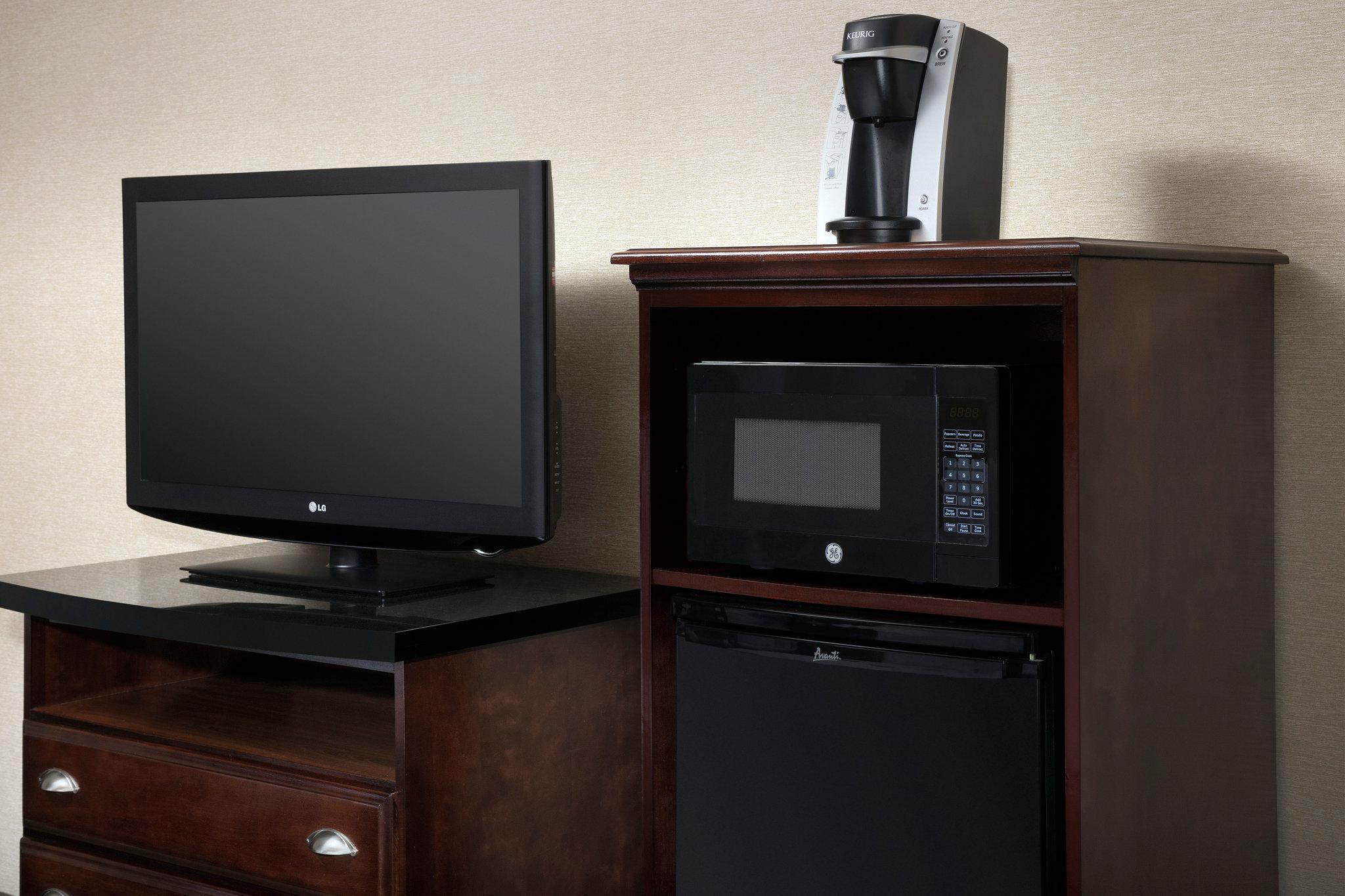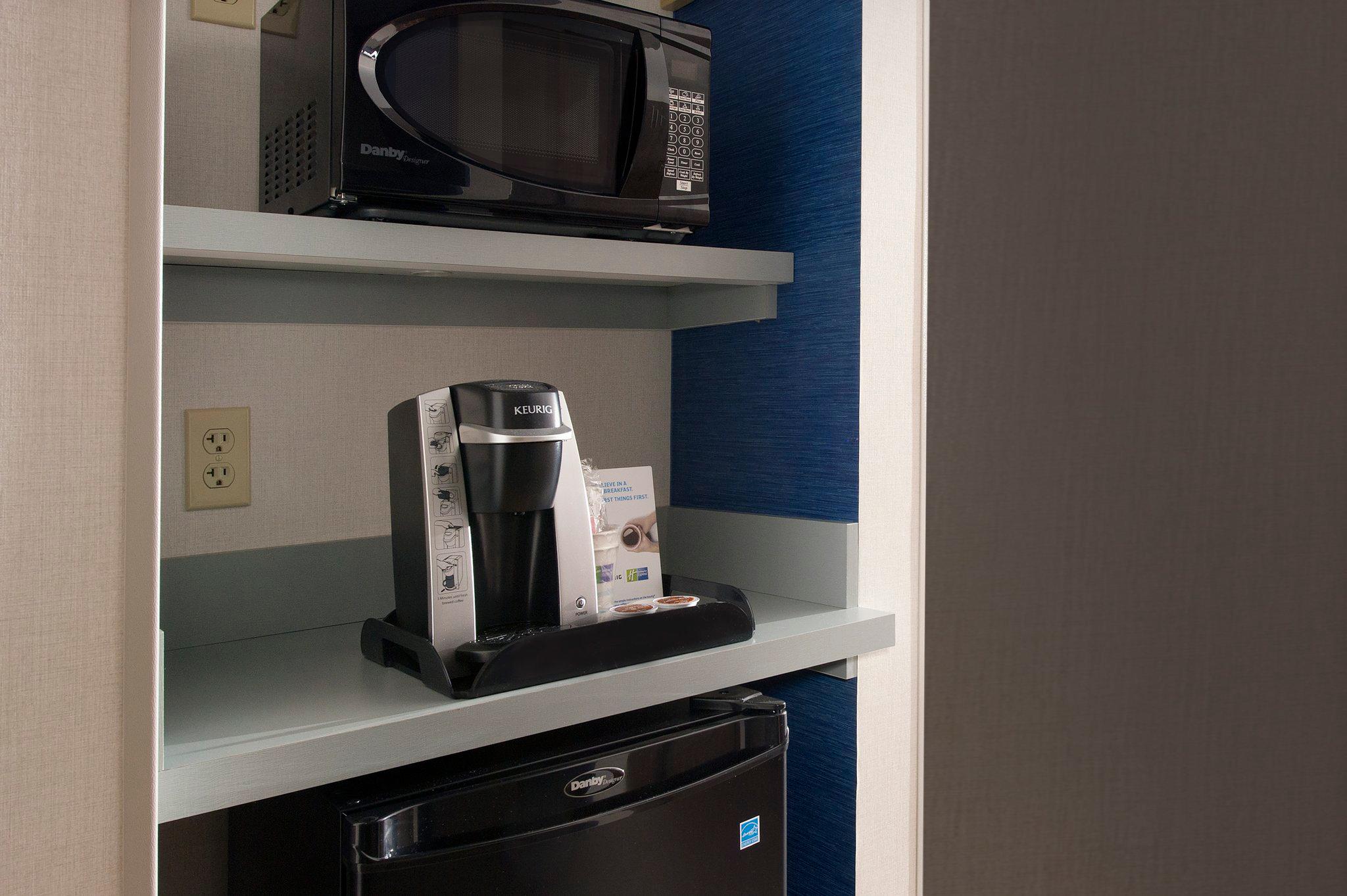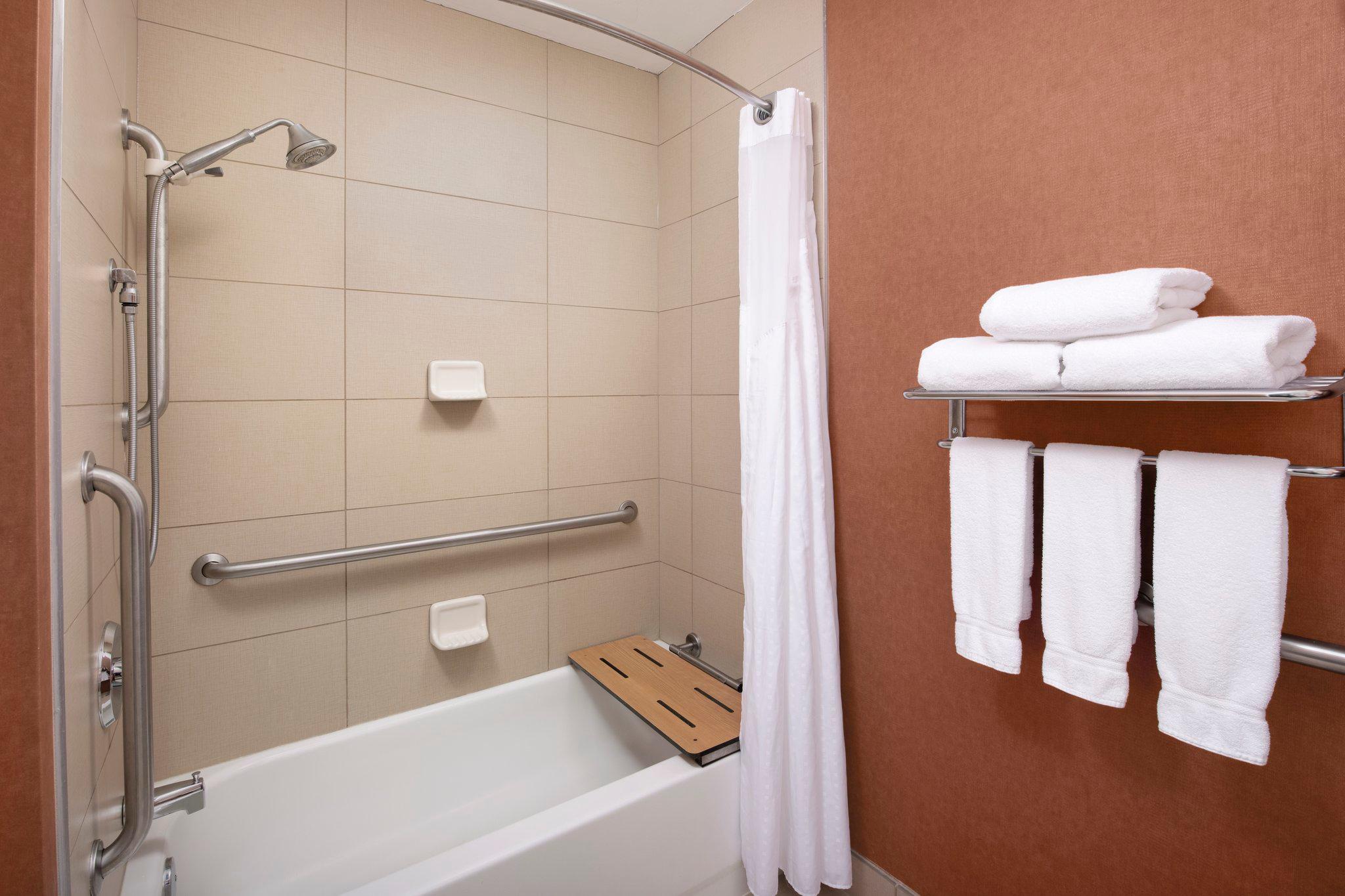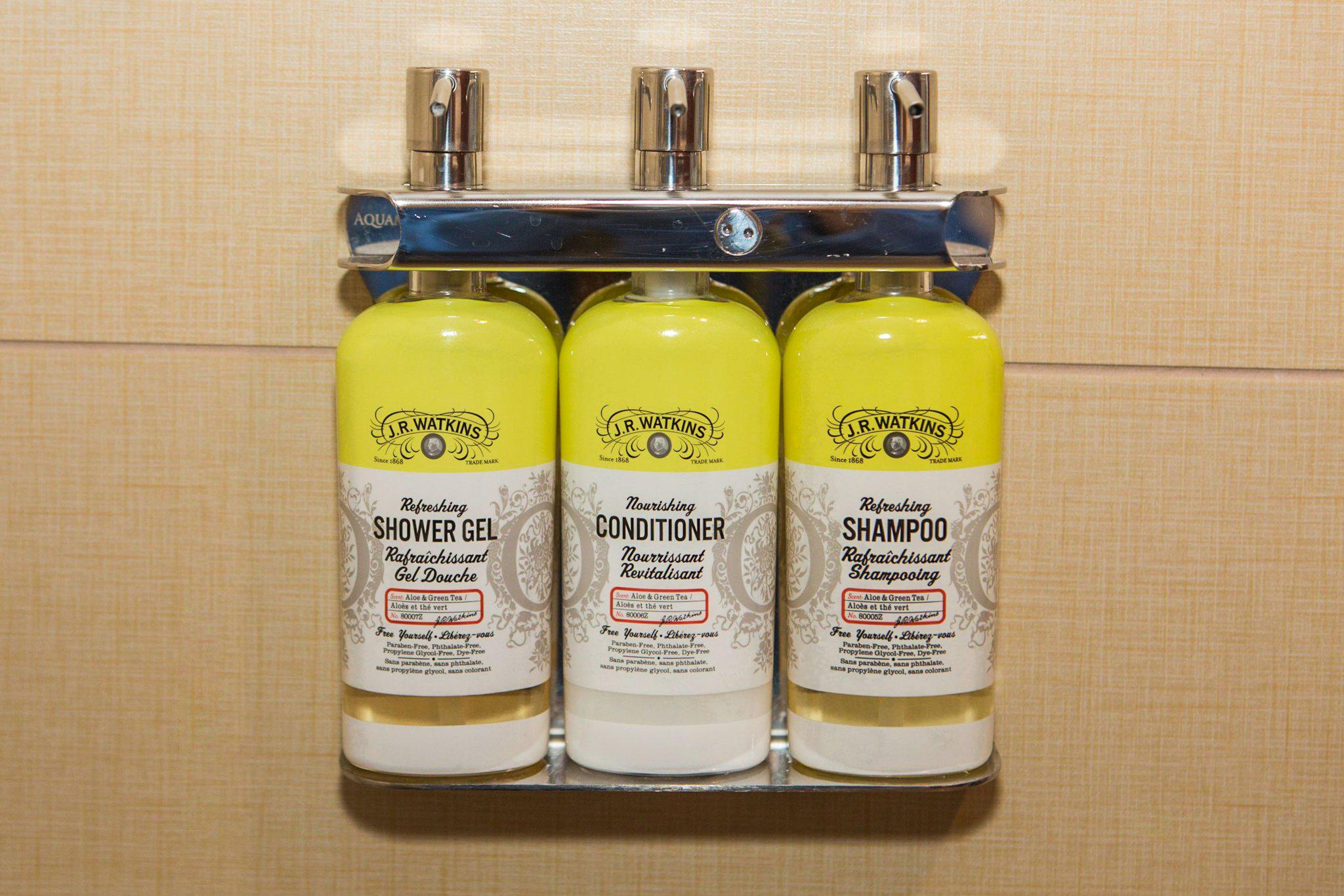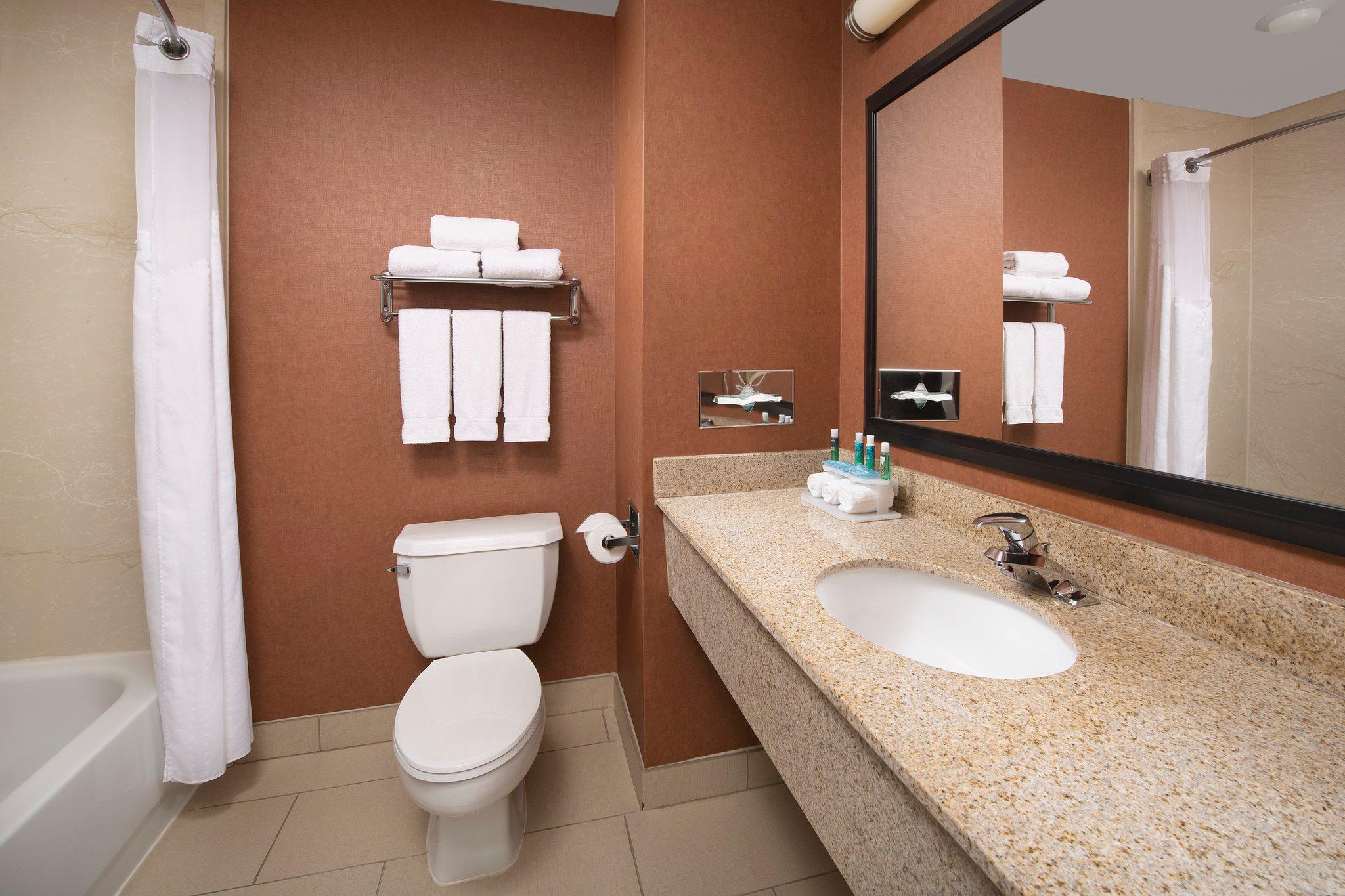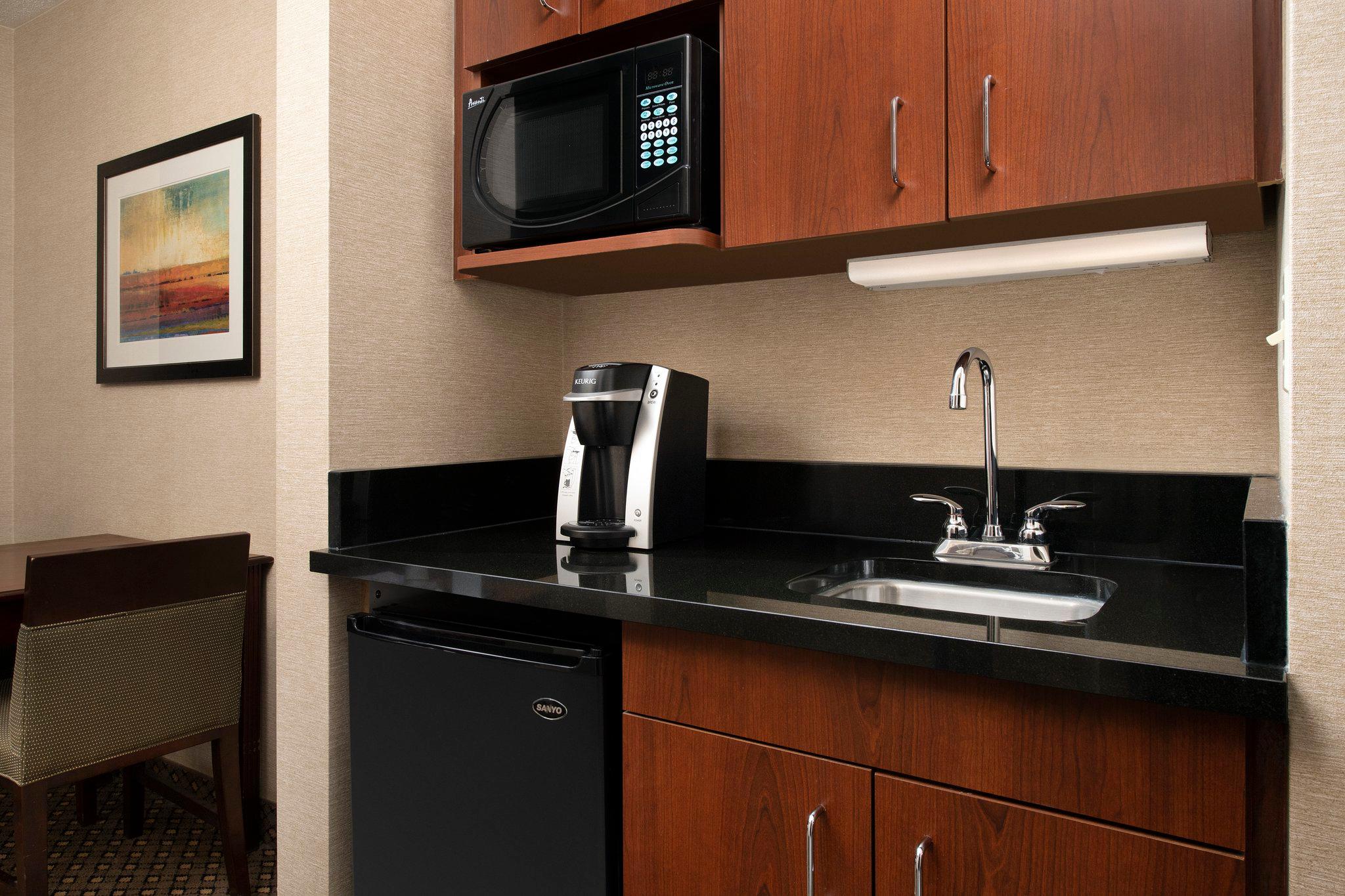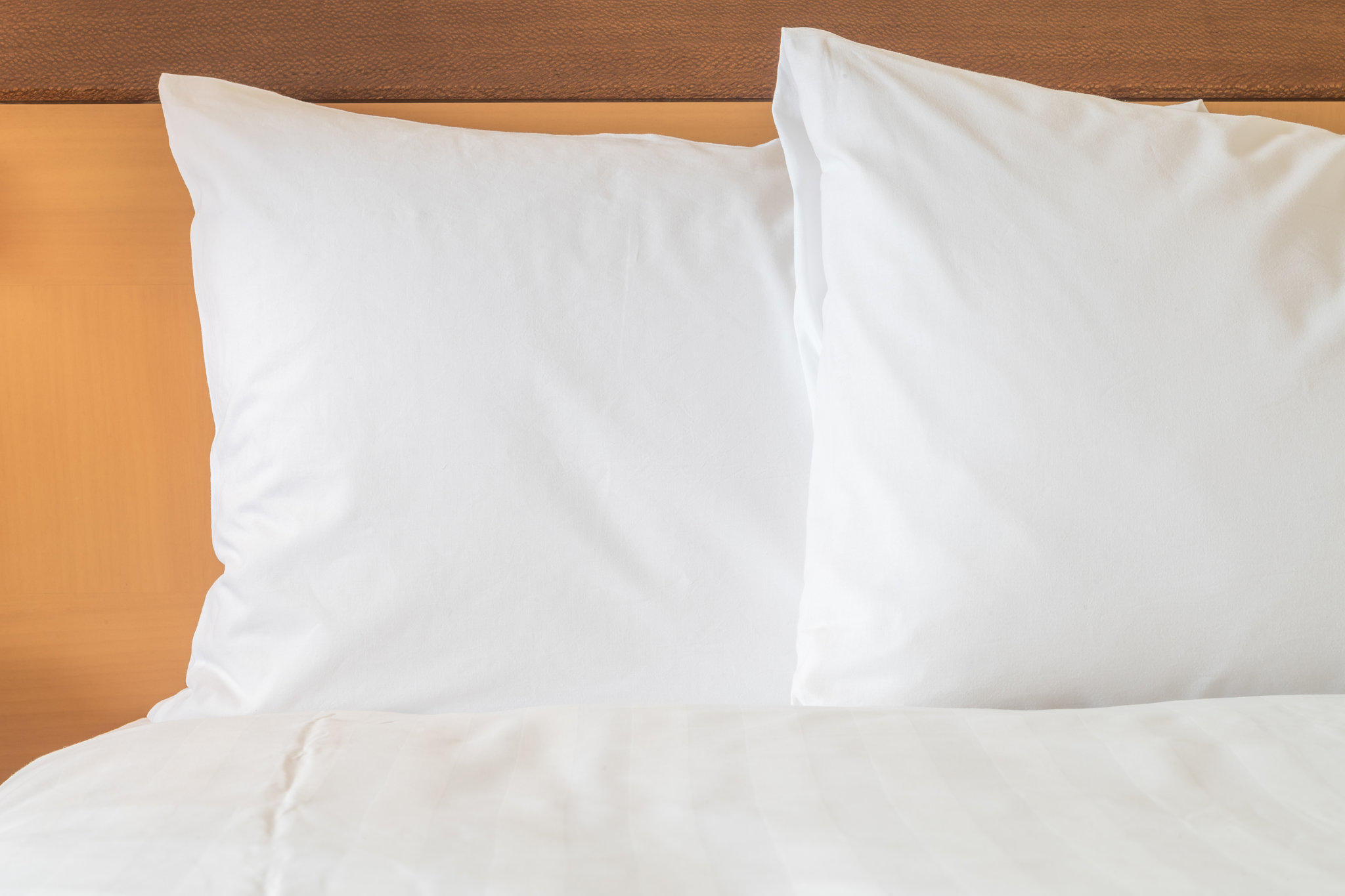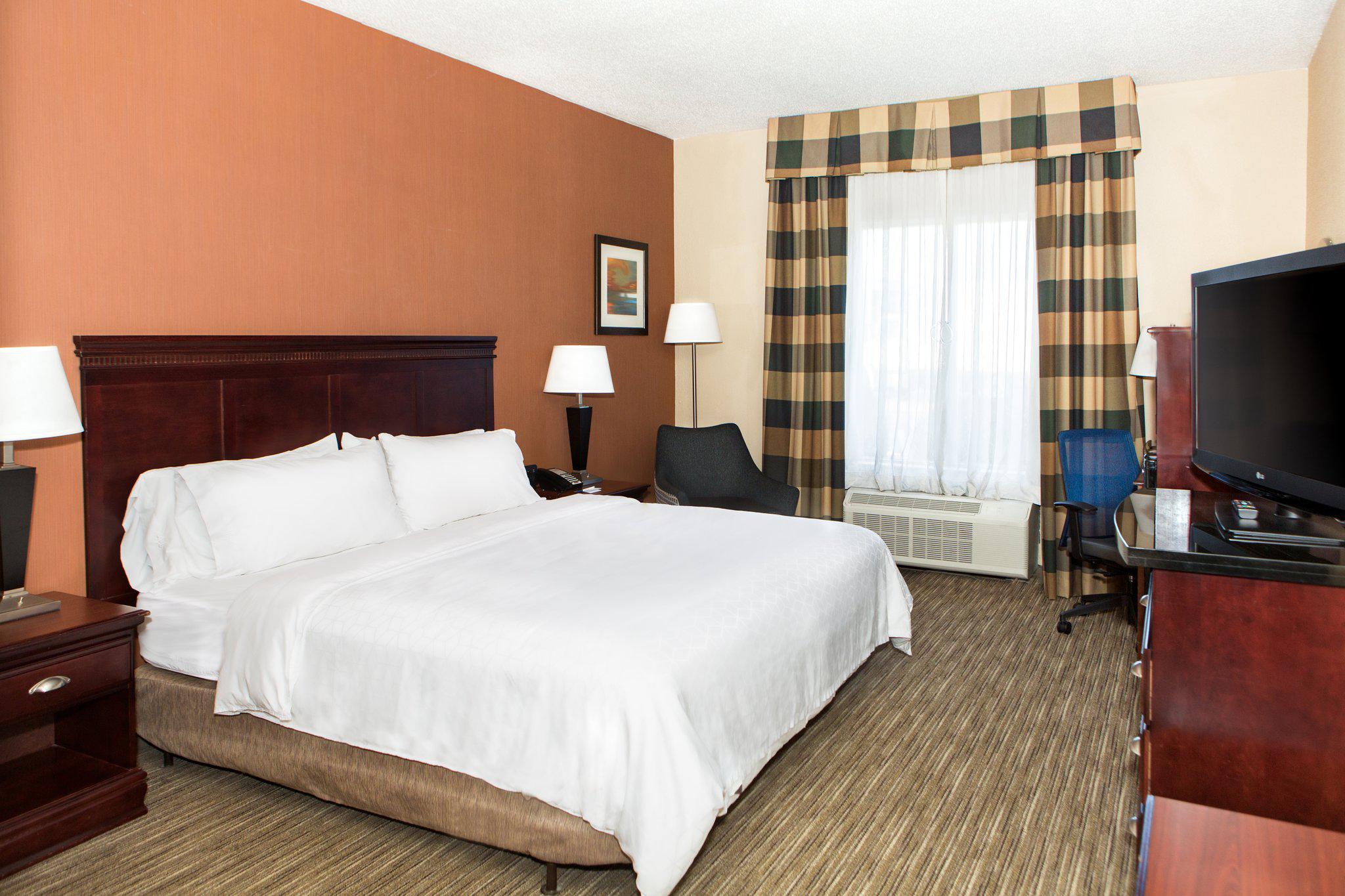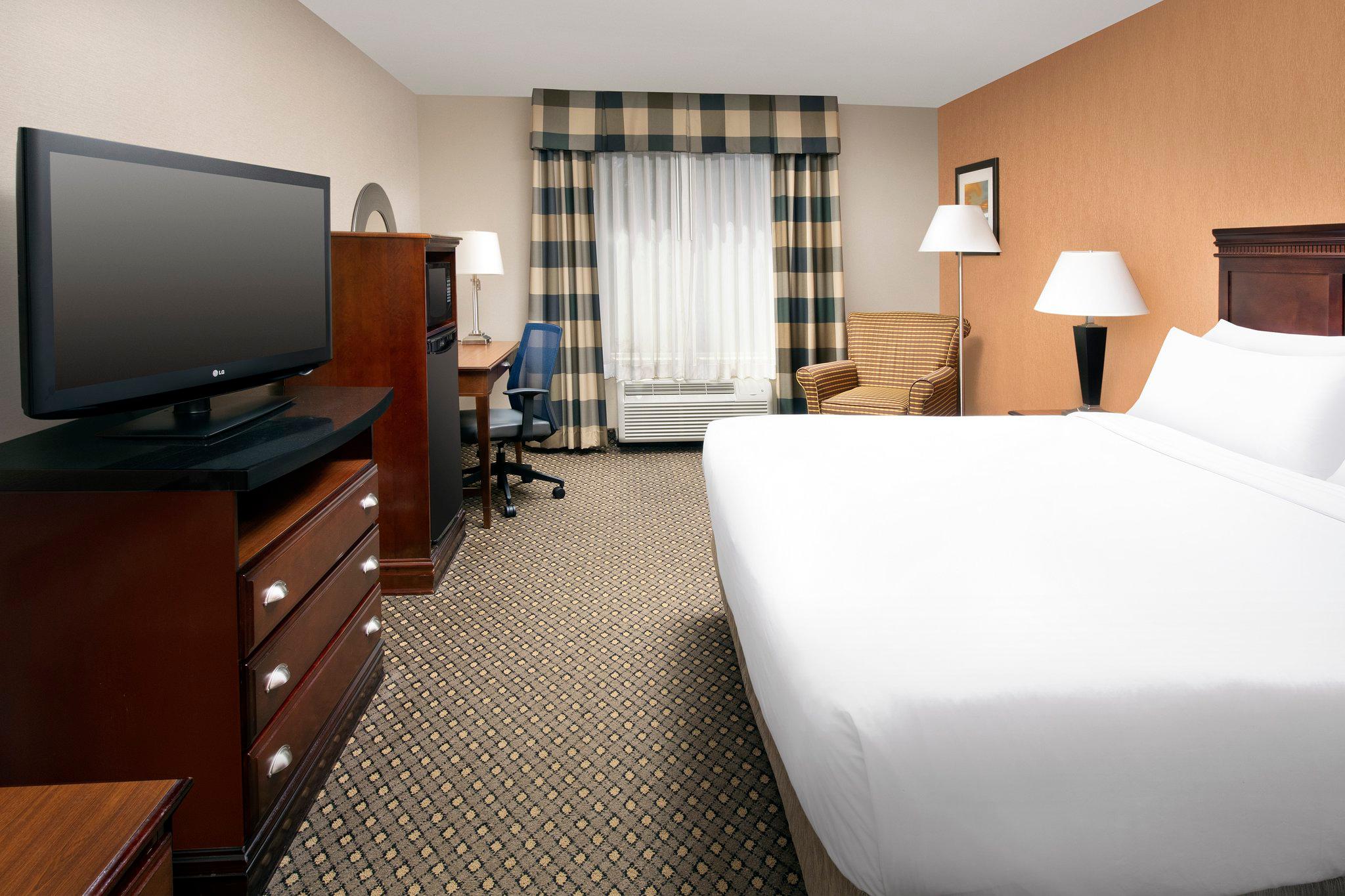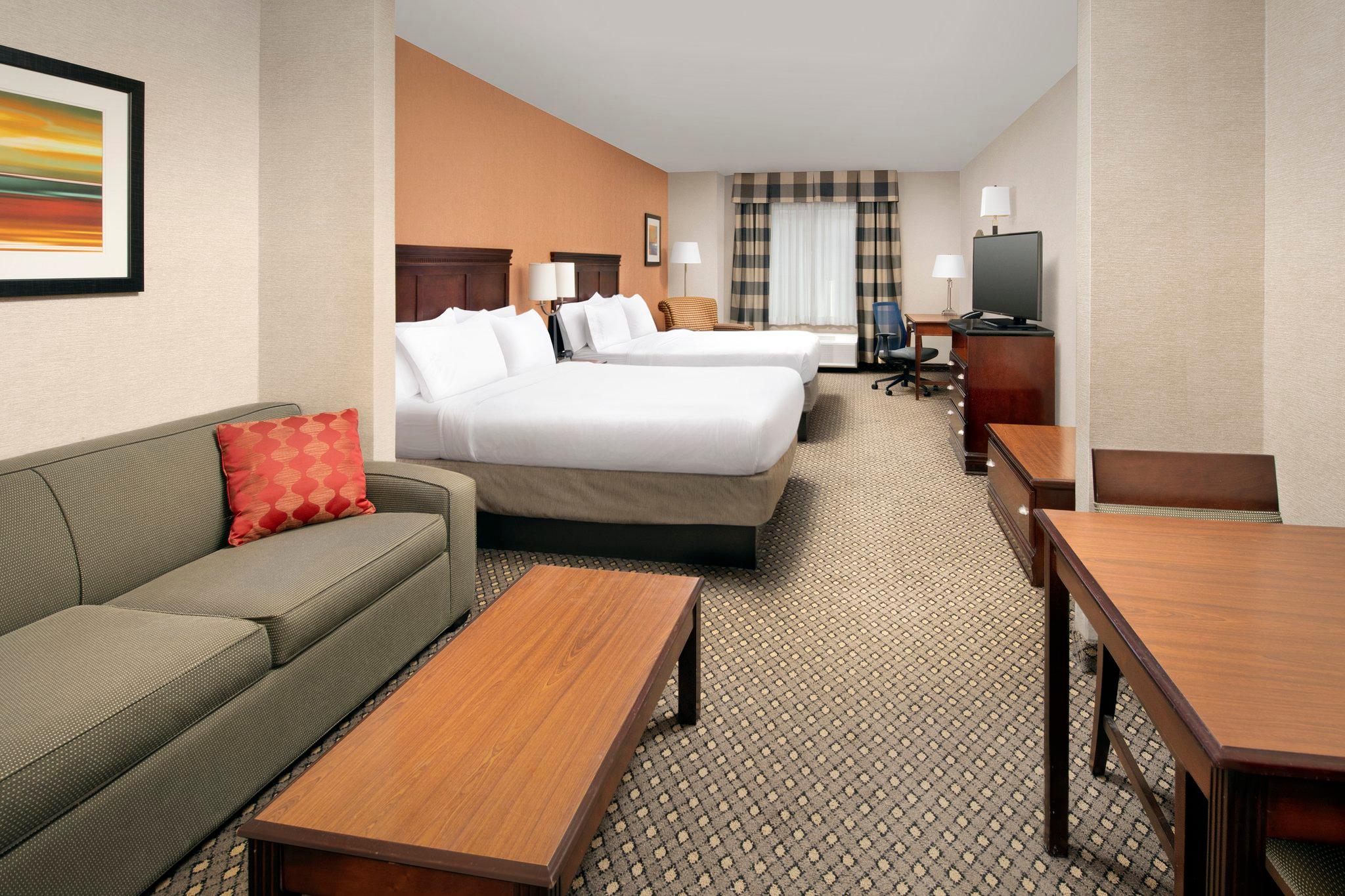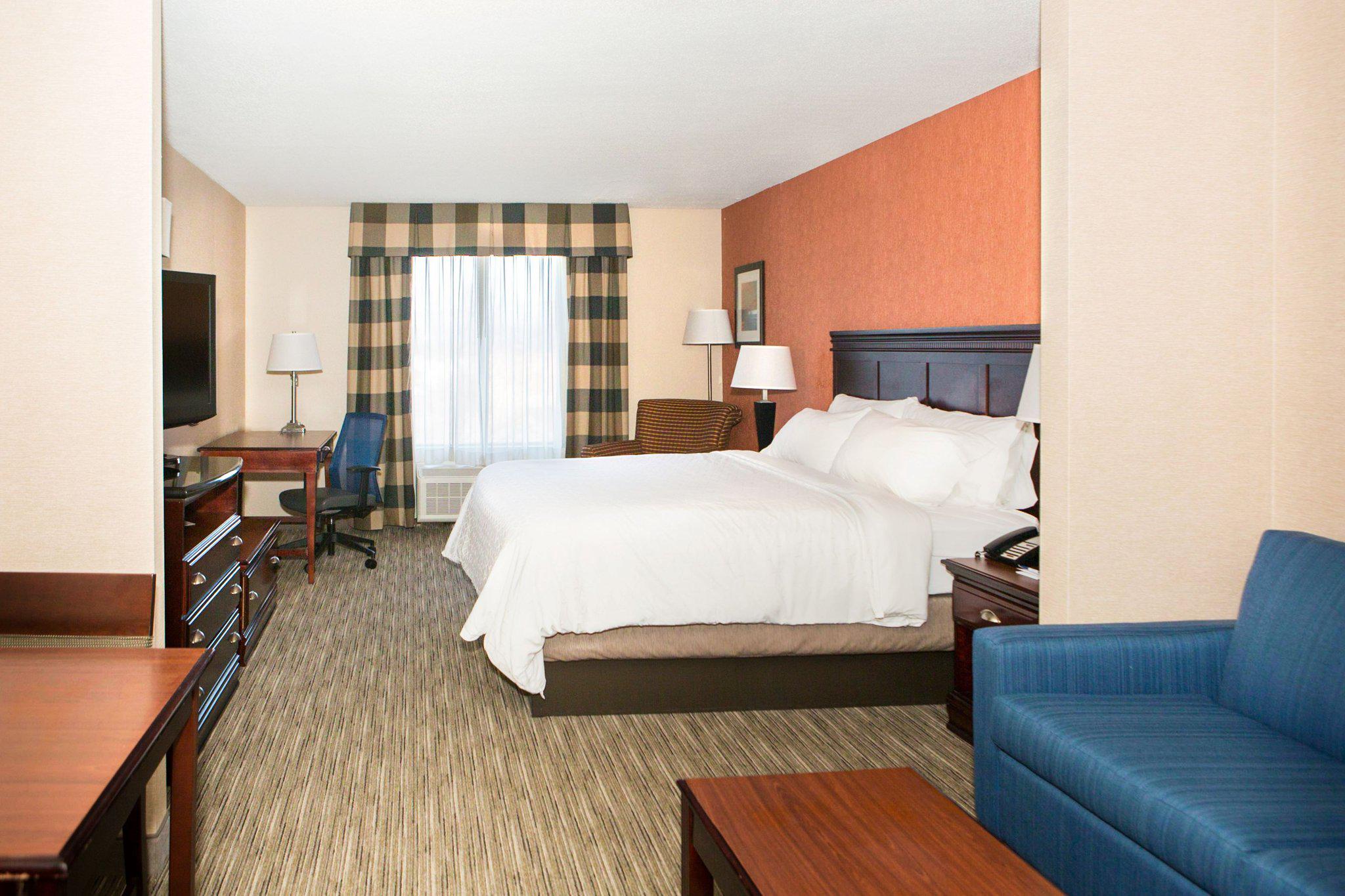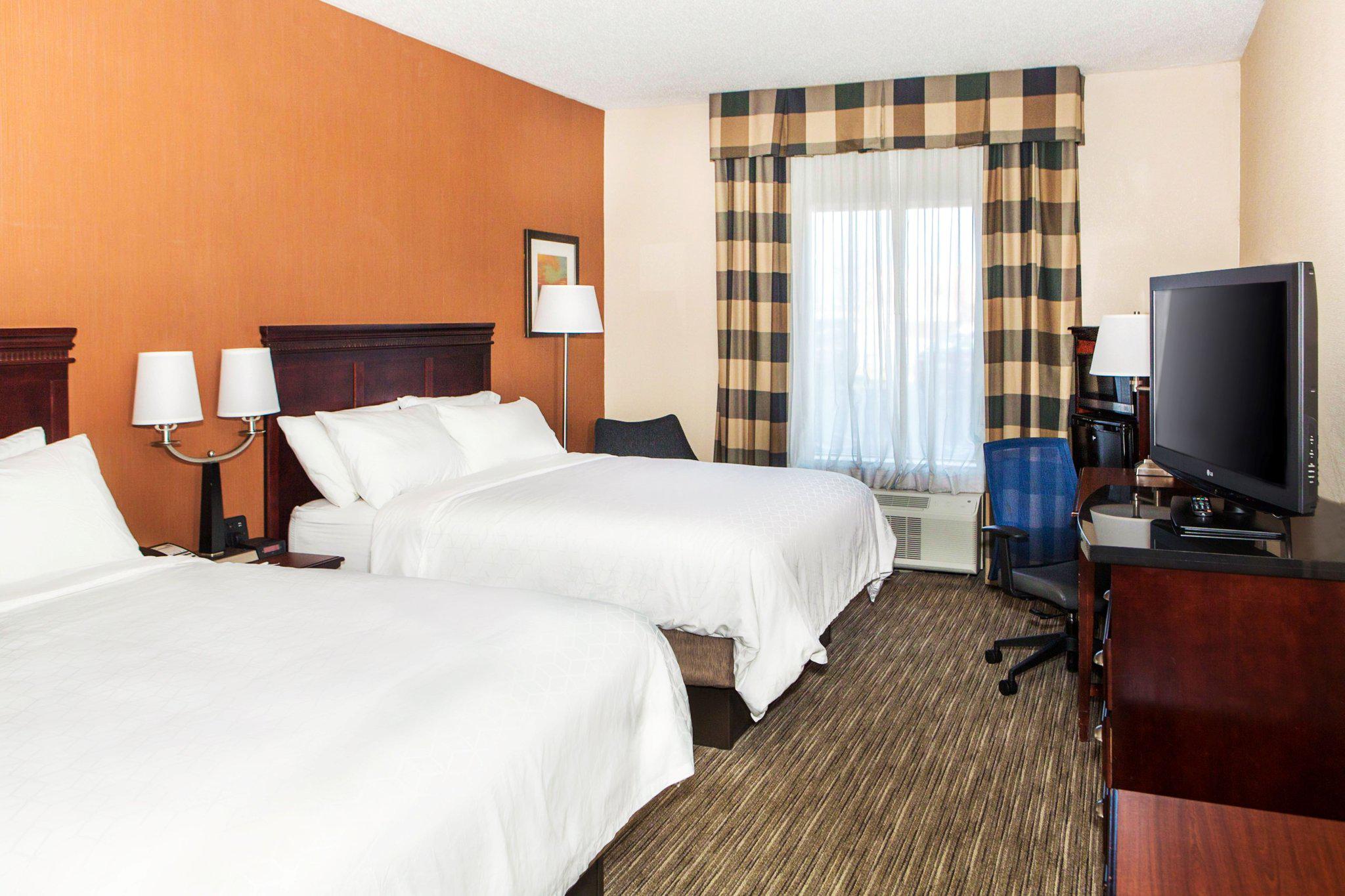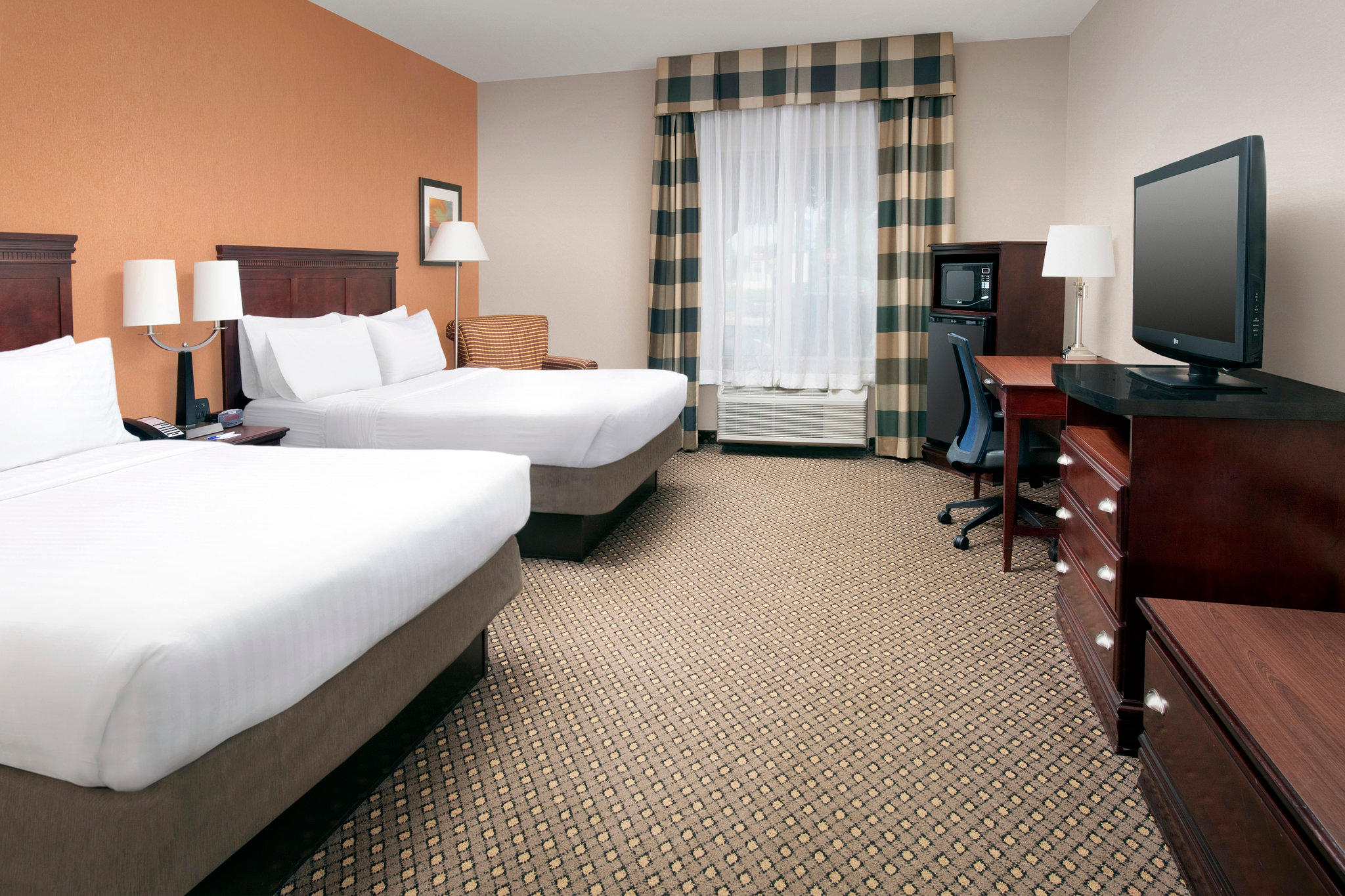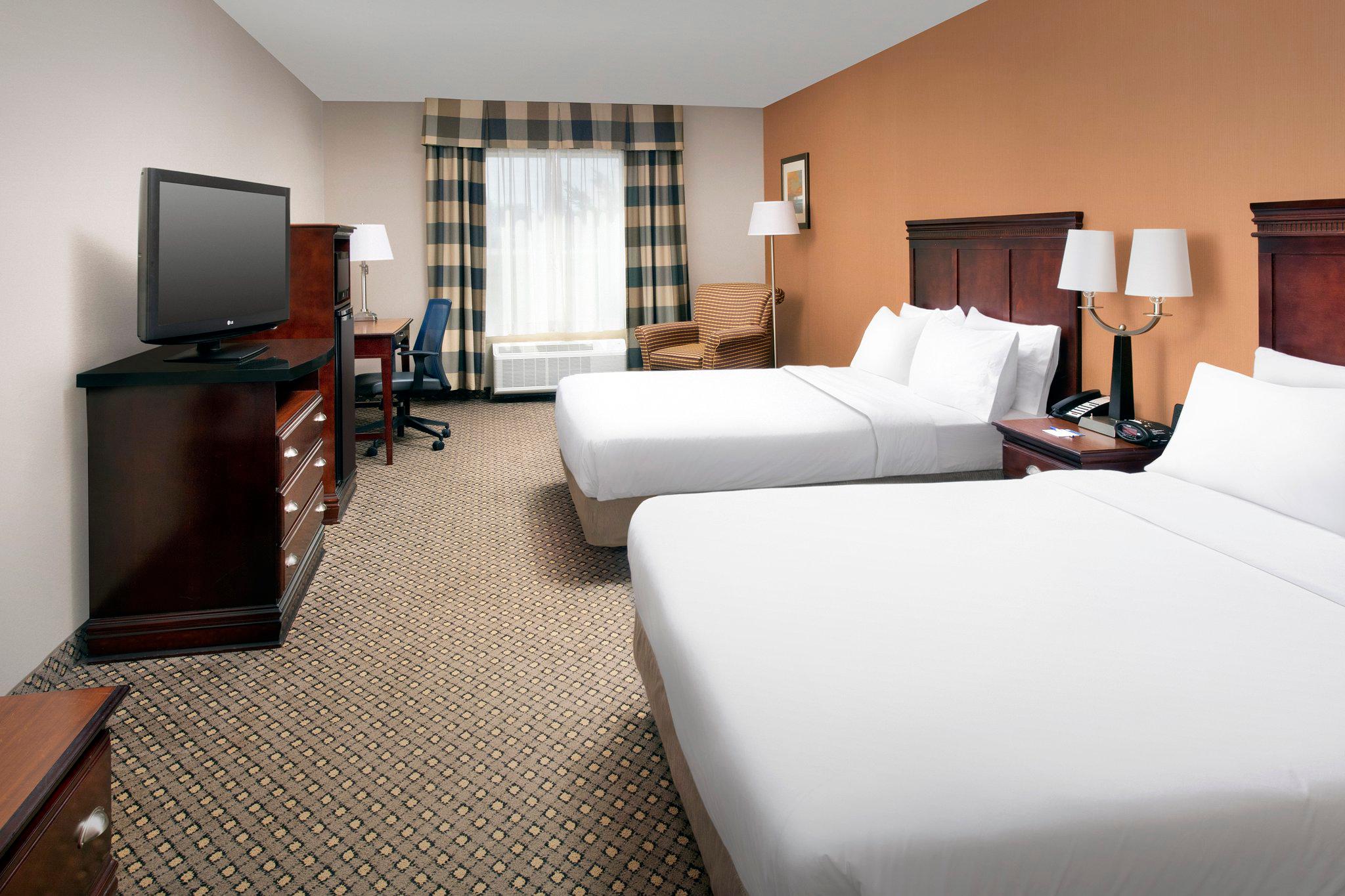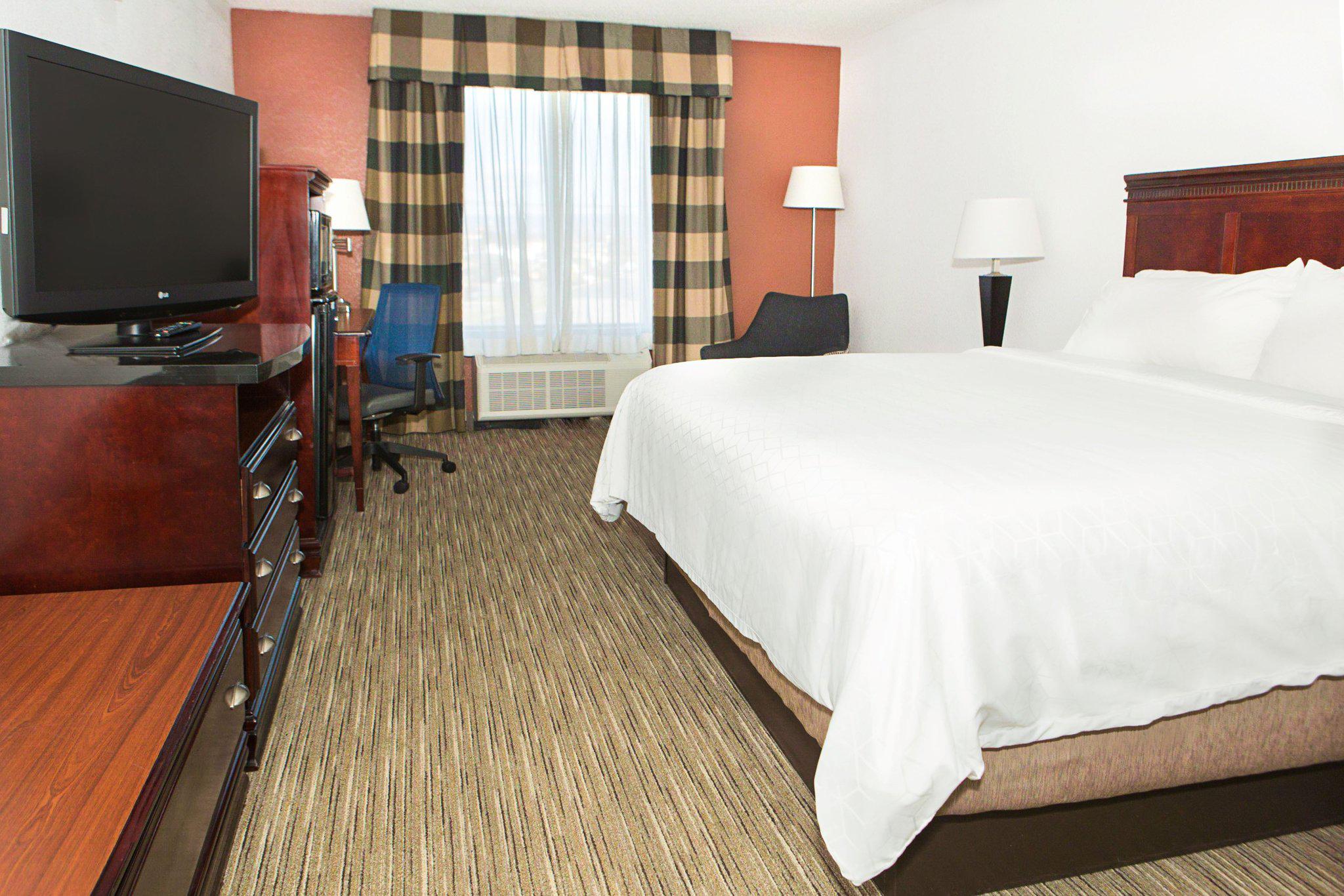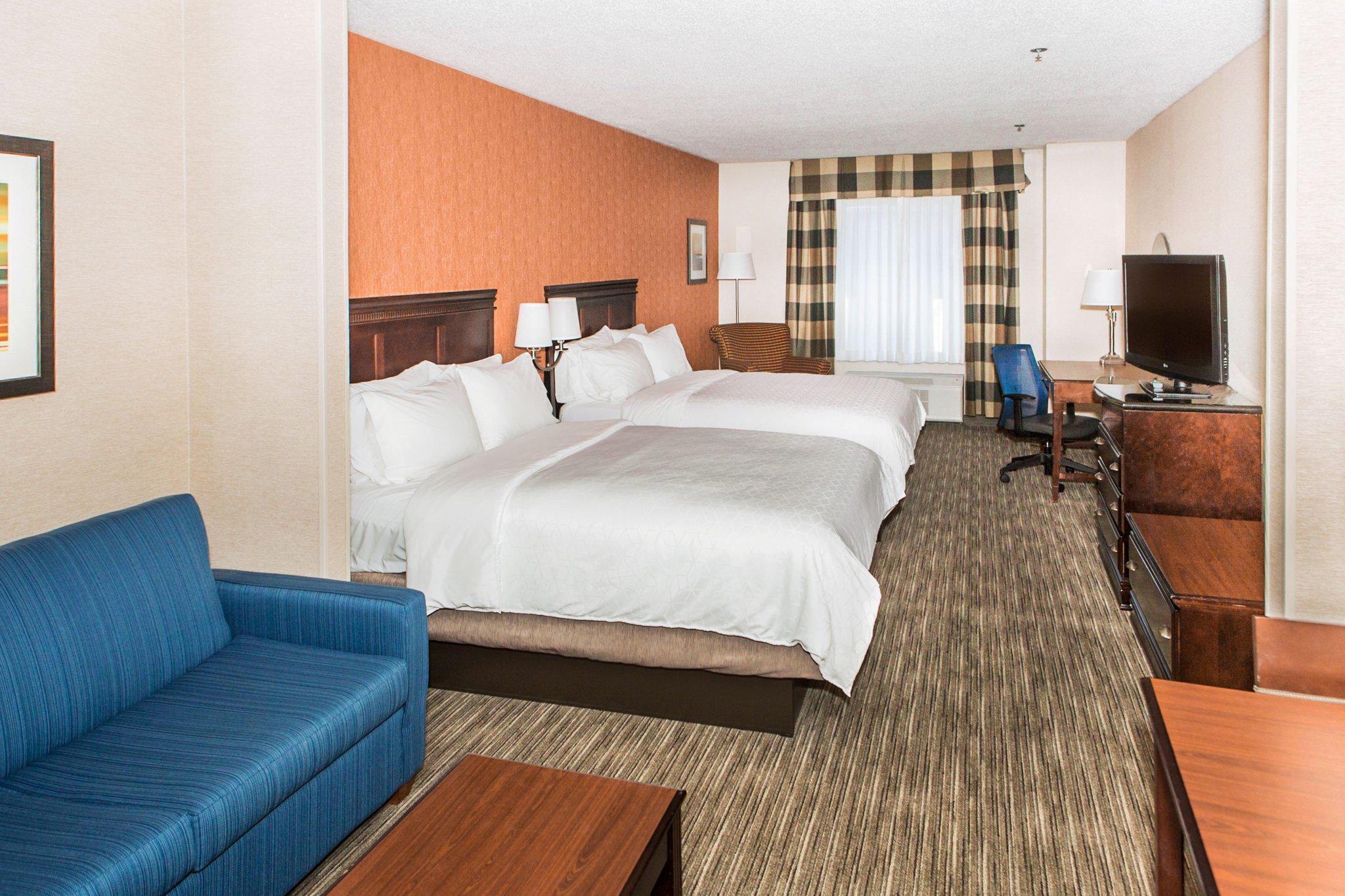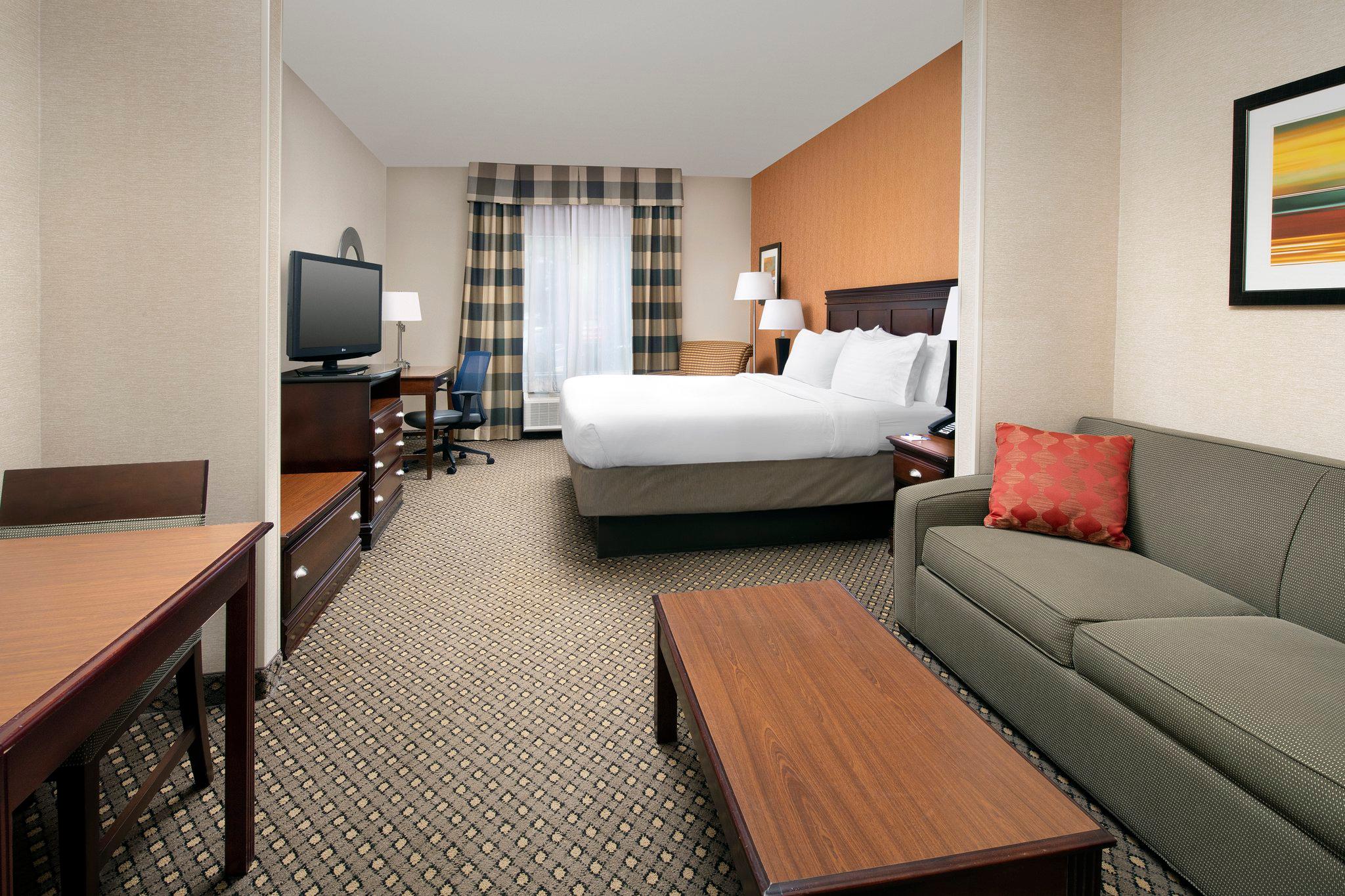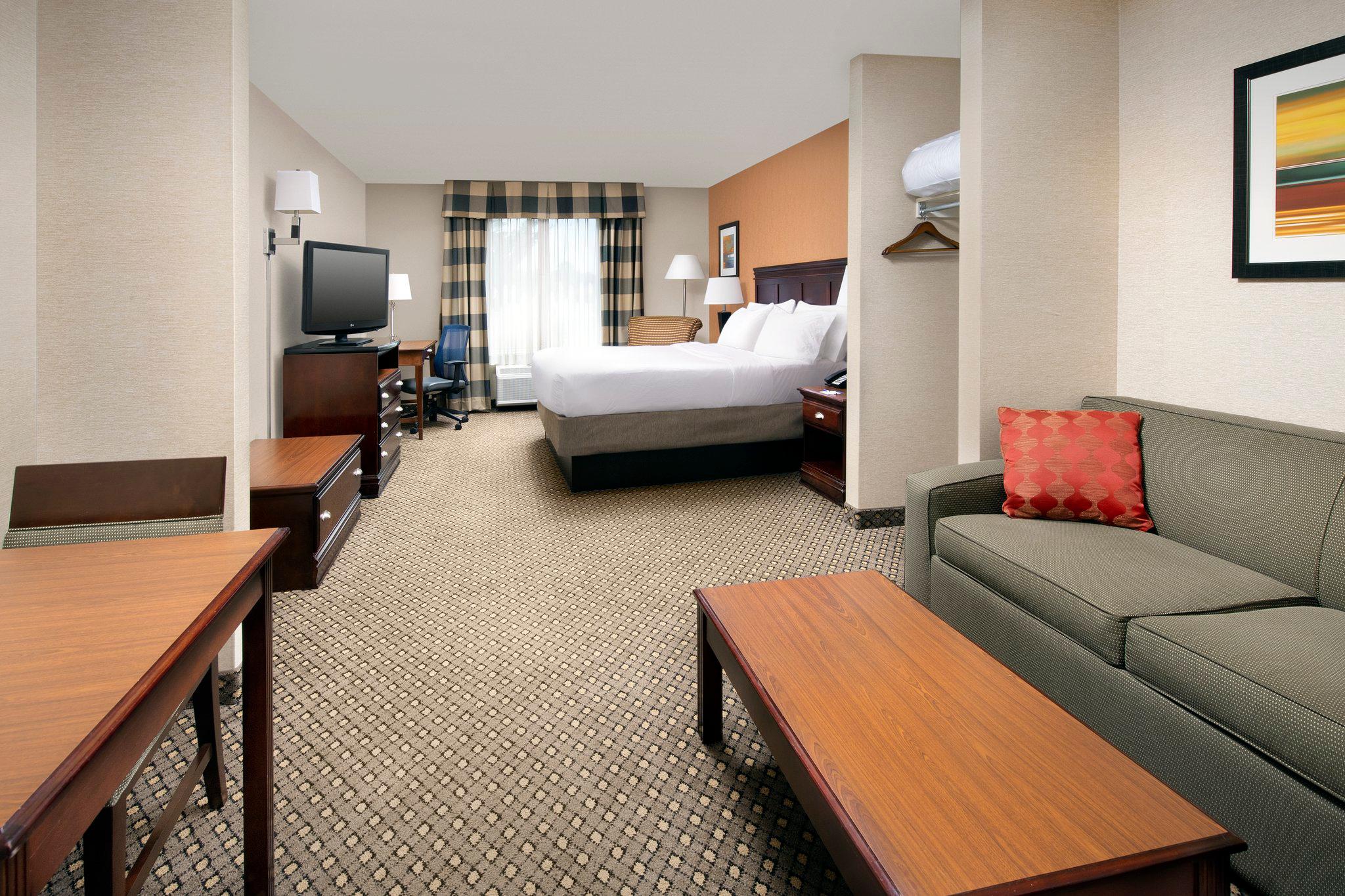 Videos