1615 South Atlantic Avenue
Daytona Beach
,
FL
32118
Categories
Hotels

,
Professional Services
Payment Options
American Express

,
Cash

,
MasterCard

,
Visa
About Holiday Inn Resort Daytona Beach Oceanfront, an IHG Hotel
Welcome to the Holiday Inn Resort Daytona Beach Oceanfront at the heart of the World's Most Famous Beach. Our oceanfront Resort hotel in Daytona Beach offers visitors a wonderful vacation experience which includes spacious room or suite accommodations, all with private balconies or patios providing stunning ocean views and a beautiful sunrise. Enjoy Breakfast, Lunch, Dinner or Beverages at our full-service Restaurant and Lounge, featuring indoor or outdoor seating overlooking the pool deck and the Atlantic Ocean. Other resort features include an oceanfront oversized heated swimming pool, children's splash park, hot tub and fire pits. For your vacation pleasure, the resort has scheduled recreational activities and entertainment. The Holiday Inn Resort in Daytona Beach is the ideal location for your vacation with easy access to many popular attractions and recreational activities. We are 1 mile south of International Speedway, the Boardwalk, the Convention Center, and Main Street Pier.. Come join us for a vacation destination where the ocean, sand and memories meet!
Holiday Inn Resort Daytona Beach Oceanfront, an IHG Hotel

Deals in Daytona Beach, FL 32118Sign up to get alerts as soon as new deals are found.

1615 South Atlantic Avenue

Daytona Beach

,

FL

32118

Categories

Hotels

,

Professional Services

Payment Options

American Express

,

Cash

,

MasterCard

,

Visa

About Holiday Inn Resort Daytona Beach Oceanfront, an IHG Hotel

Welcome to the Holiday Inn Resort Daytona Beach Oceanfront at the heart of the World's Most Famous Beach. Our oceanfront Resort hotel in Daytona Beach offers visitors a wonderful vacation experience which includes spacious room or suite accommodations, all with private balconies or patios providing stunning ocean views and a beautiful sunrise. Enjoy Breakfast, Lunch, Dinner or Beverages at our full-service Restaurant and Lounge, featuring indoor or outdoor seating overlooking the pool deck and the Atlantic Ocean. Other resort features include an oceanfront oversized heated swimming pool, children's splash park, hot tub and fire pits. For your vacation pleasure, the resort has scheduled recreational activities and entertainment. The Holiday Inn Resort in Daytona Beach is the ideal location for your vacation with easy access to many popular attractions and recreational activities. We are 1 mile south of International Speedway, the Boardwalk, the Convention Center, and Main Street Pier.. Come join us for a vacation destination where the ocean, sand and memories meet!

Images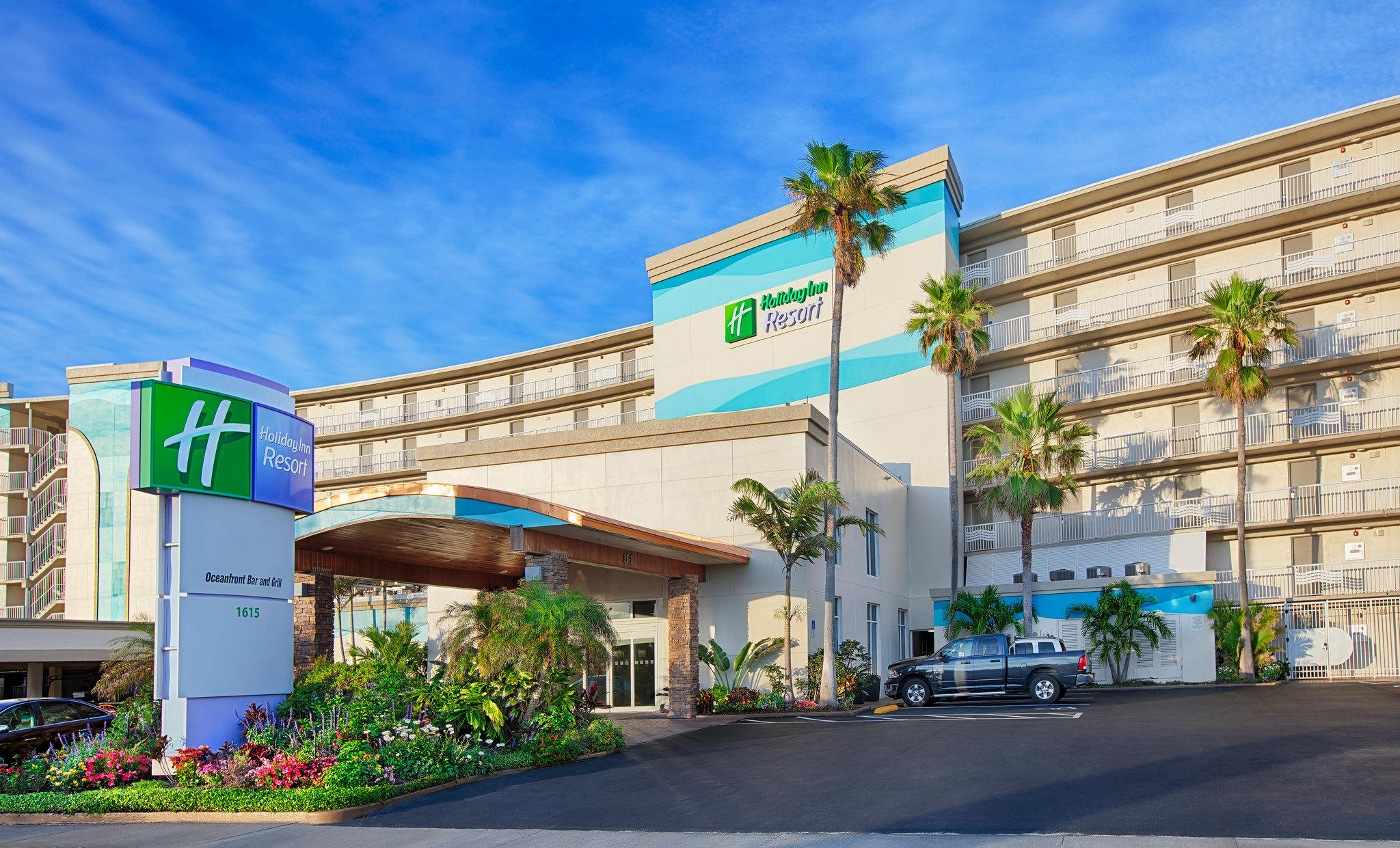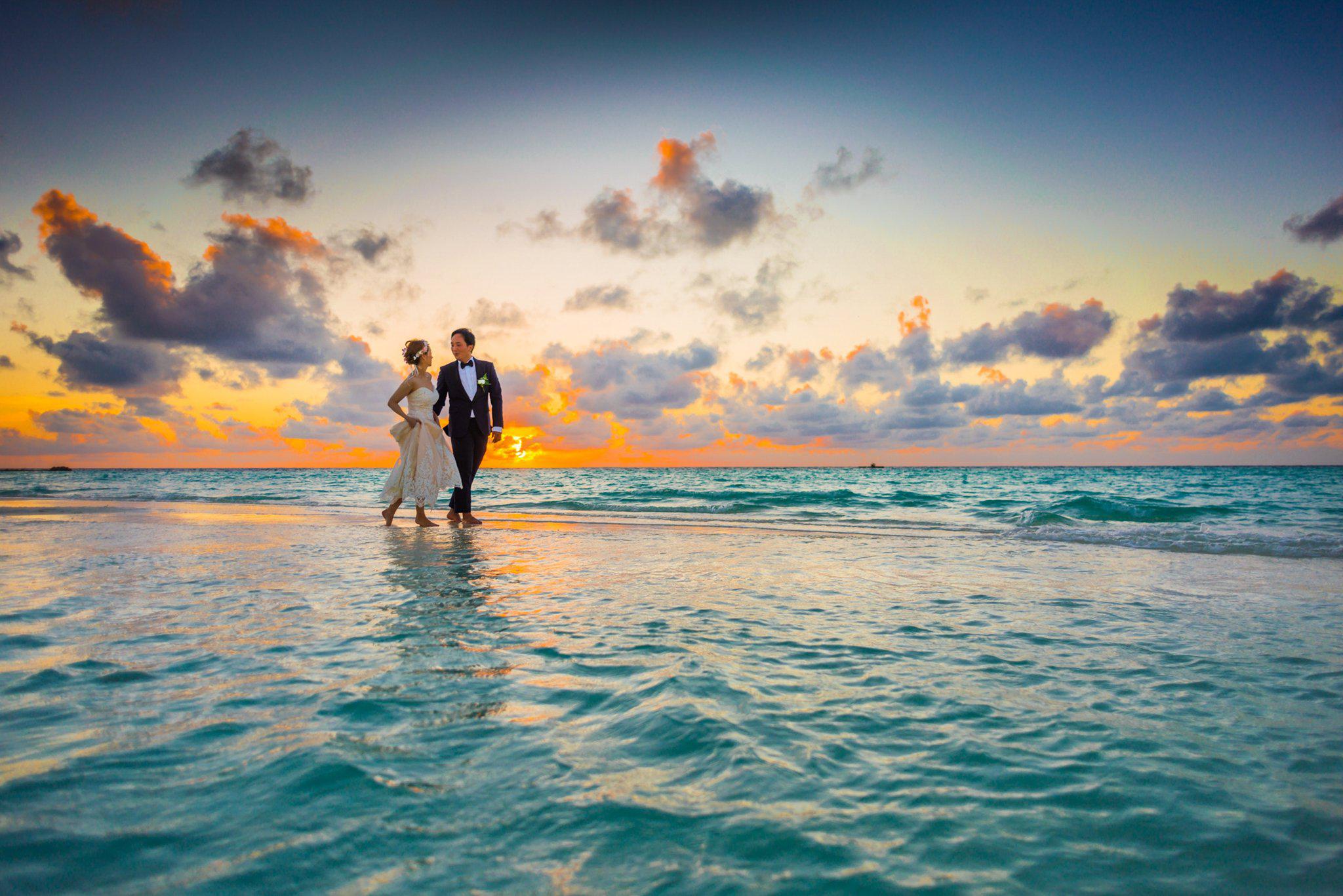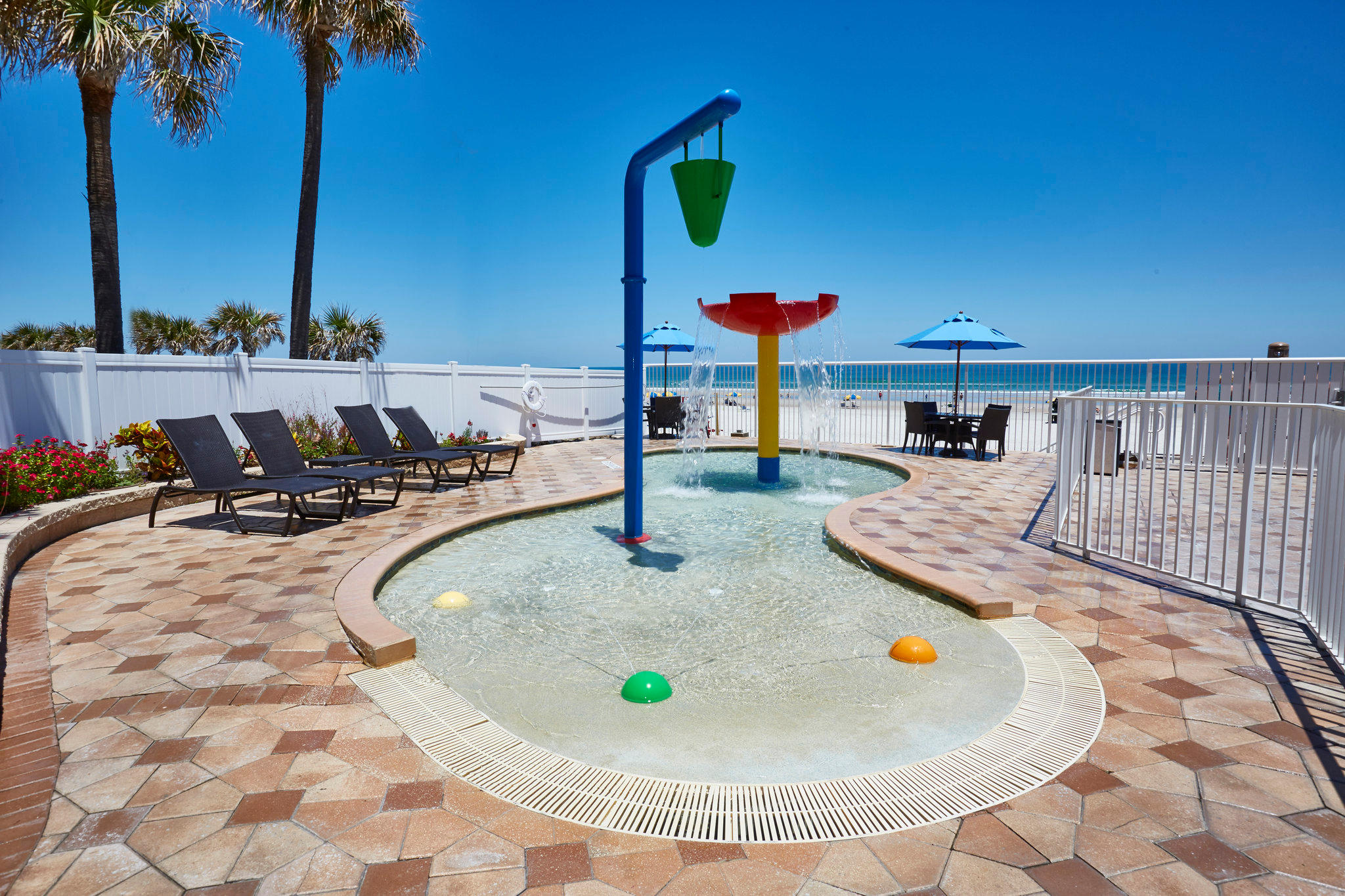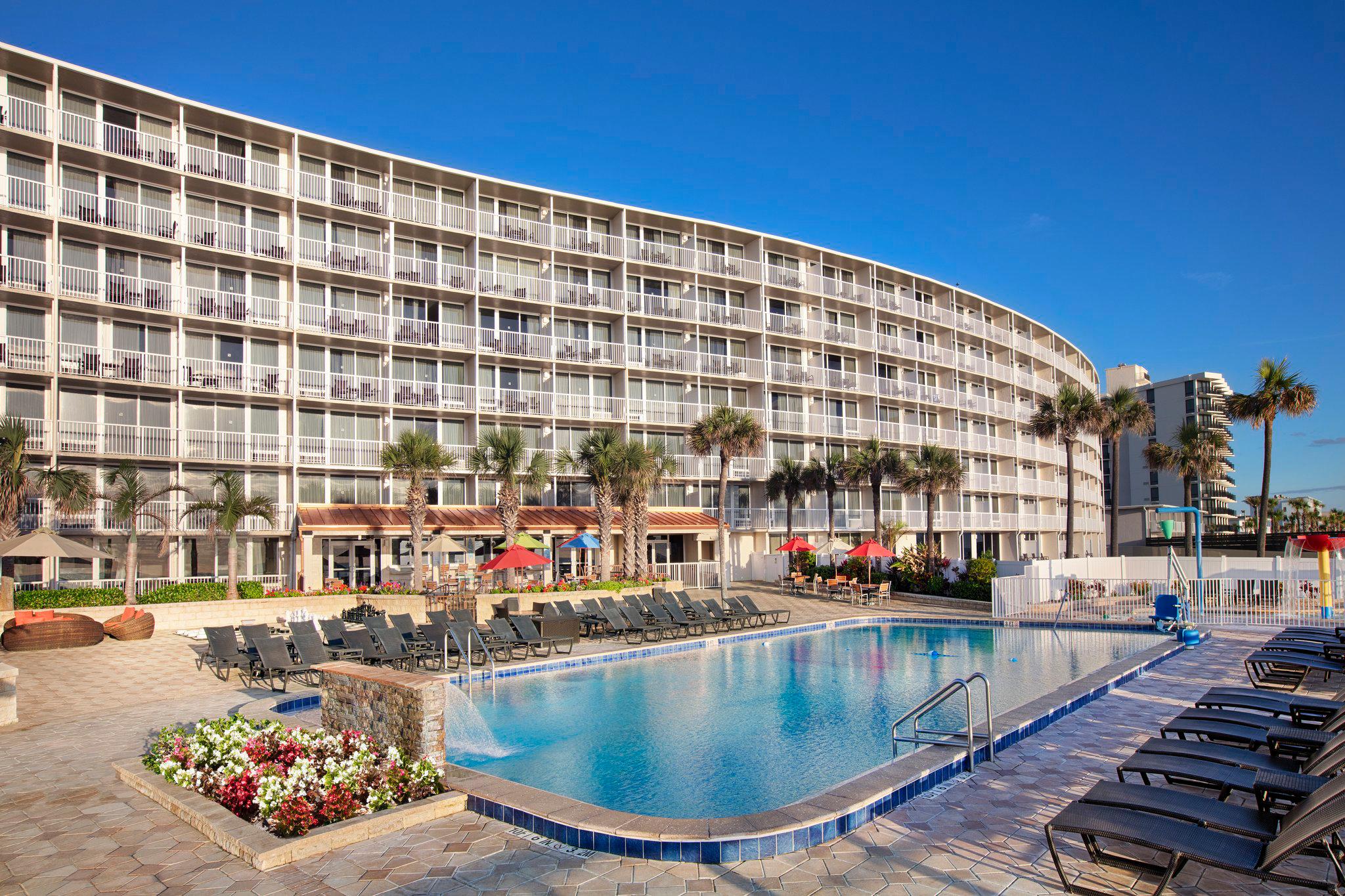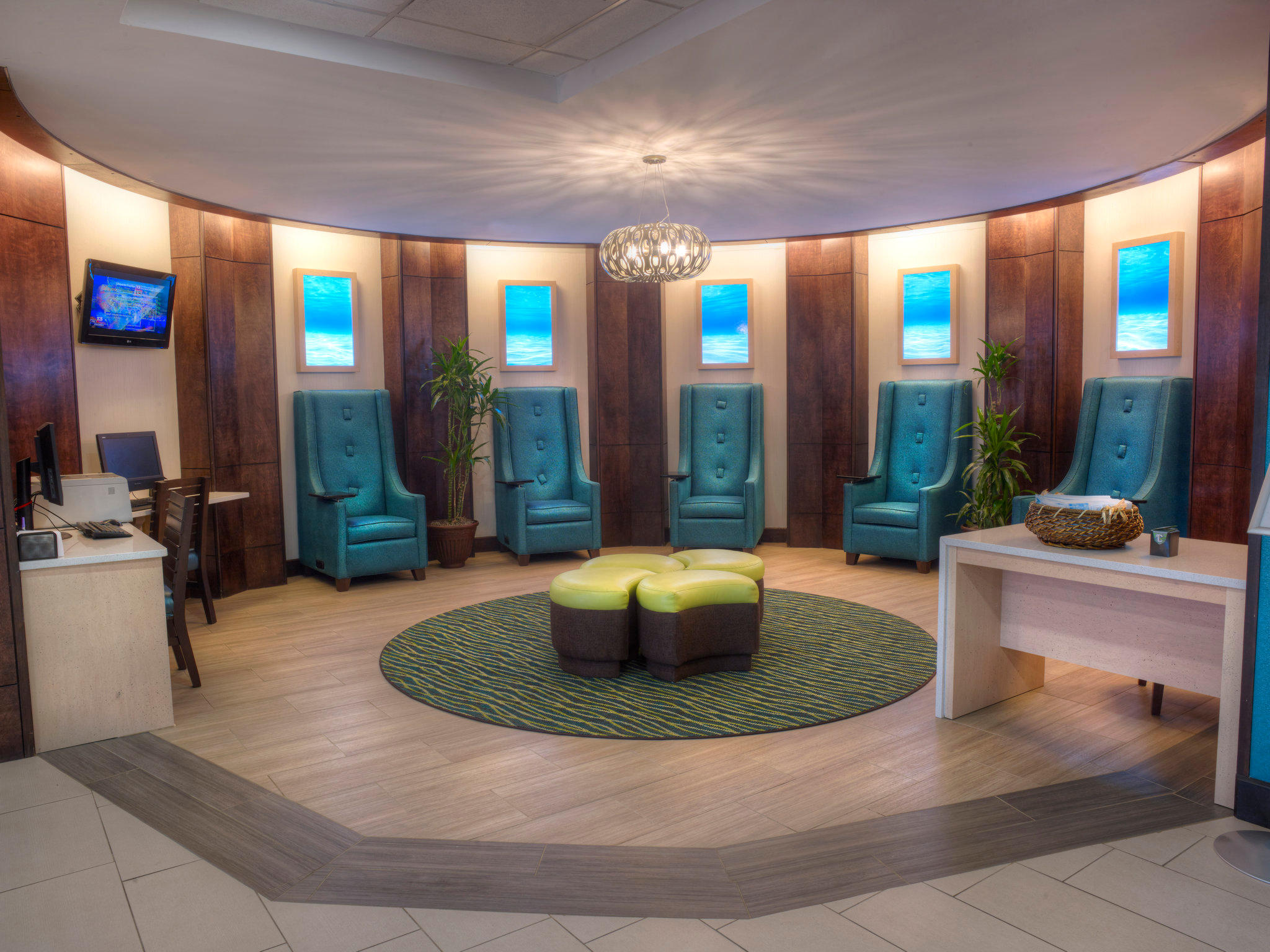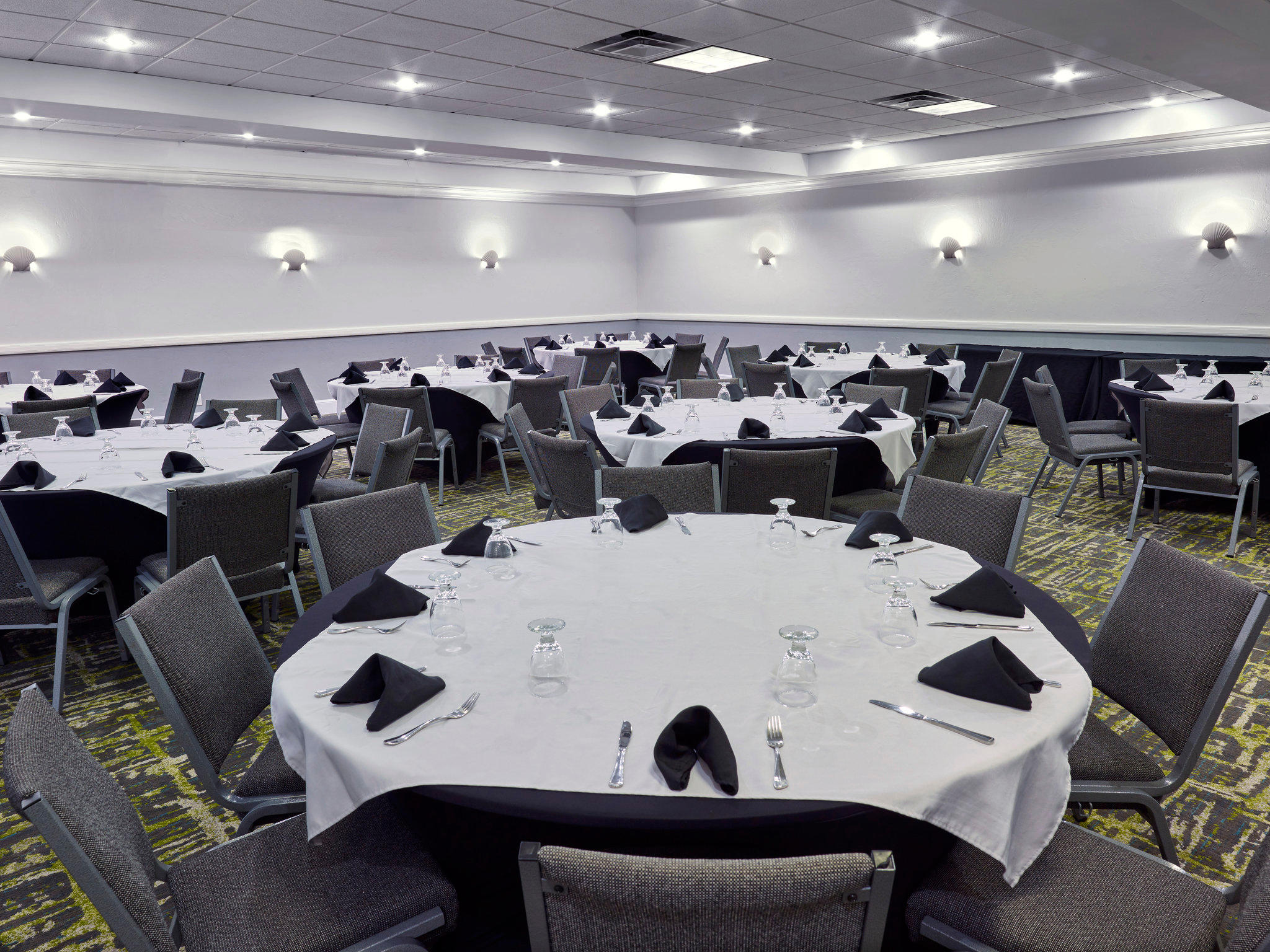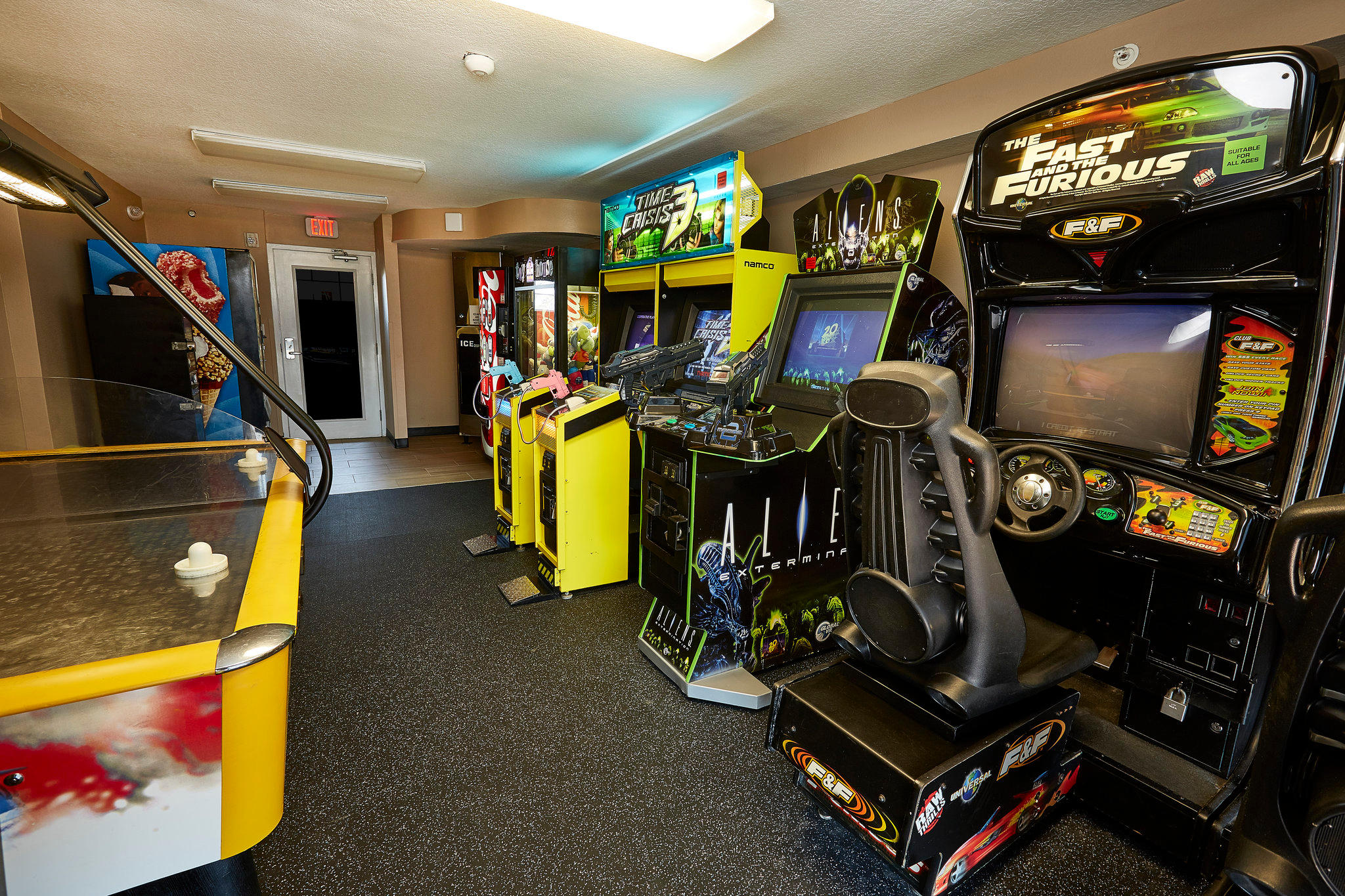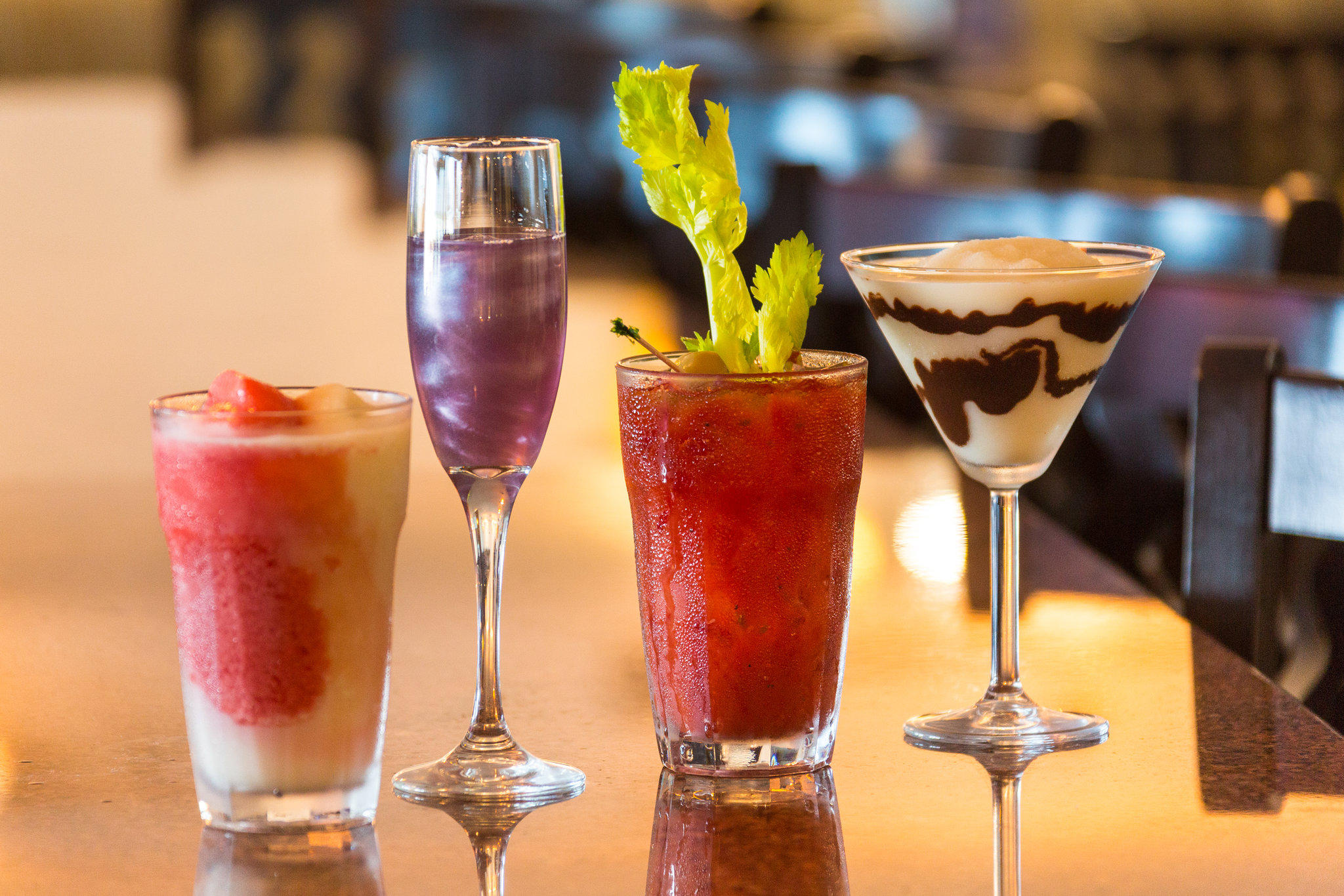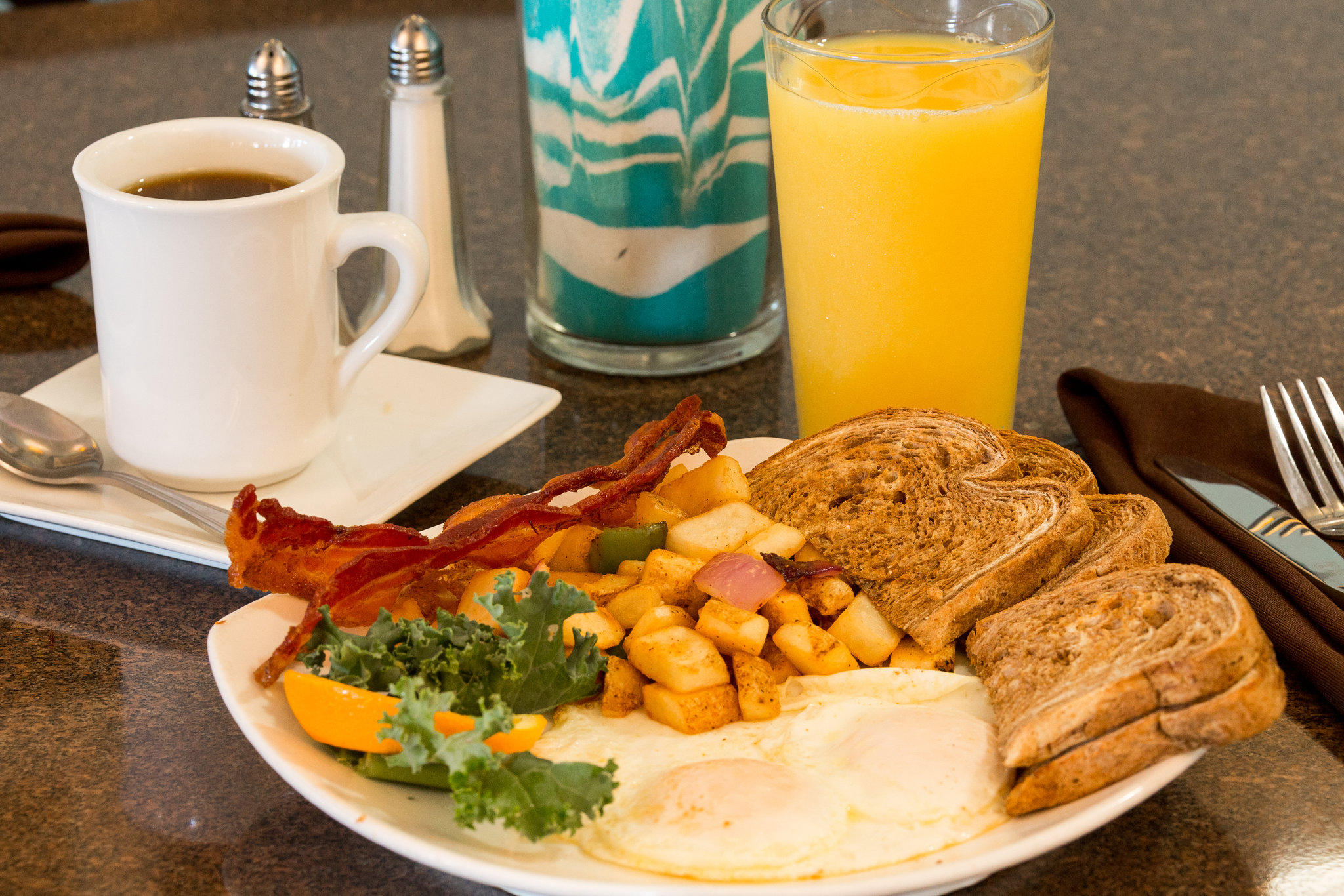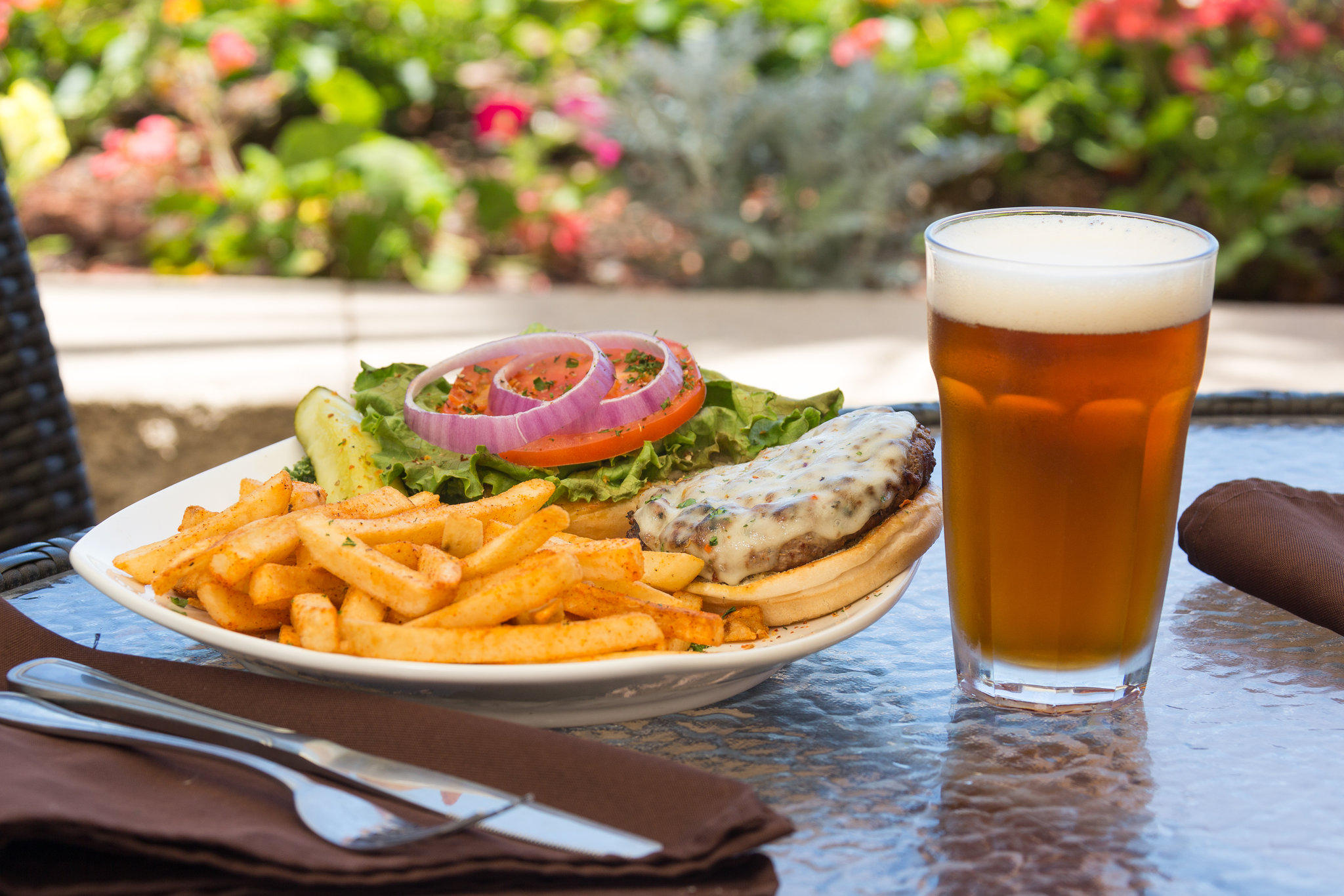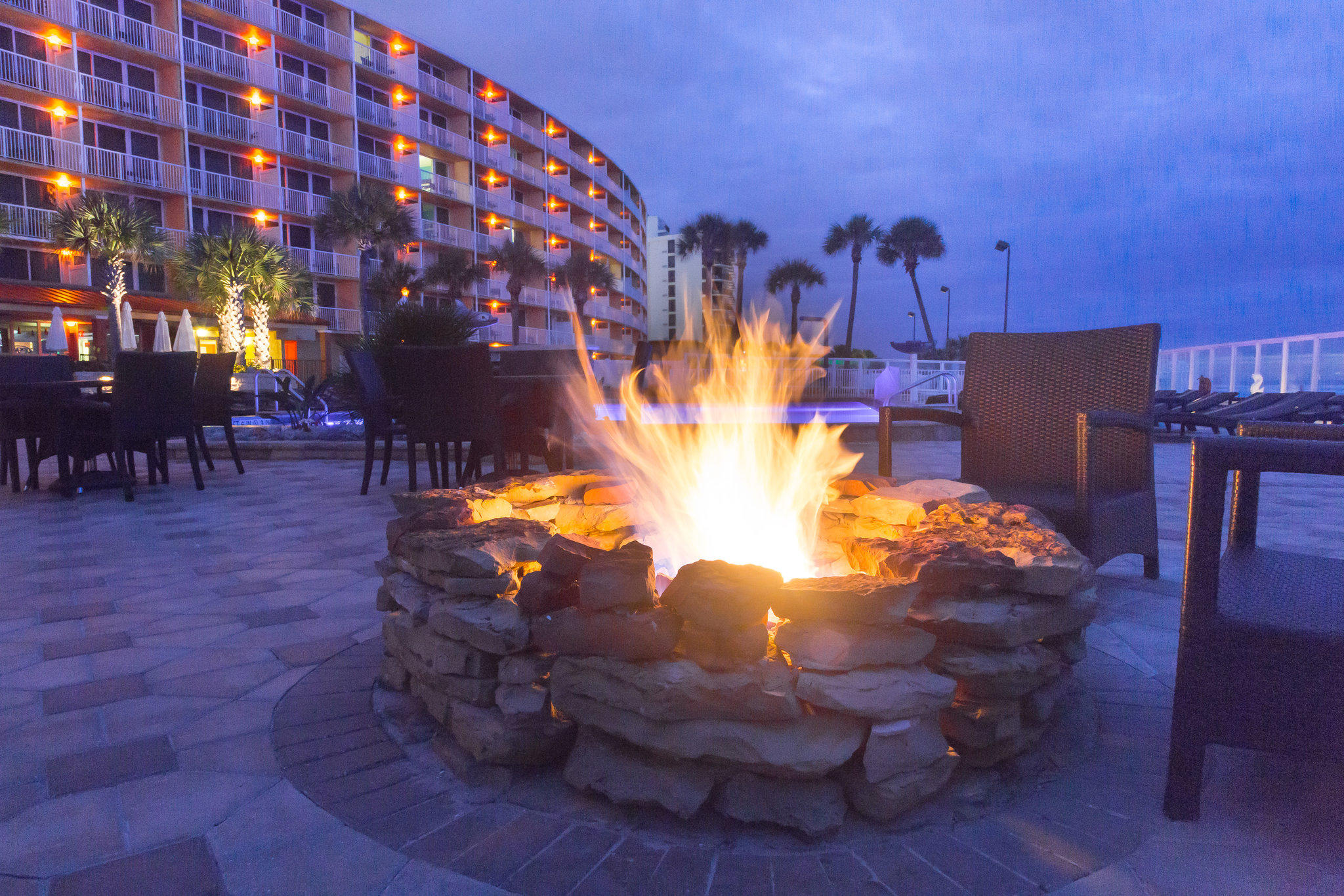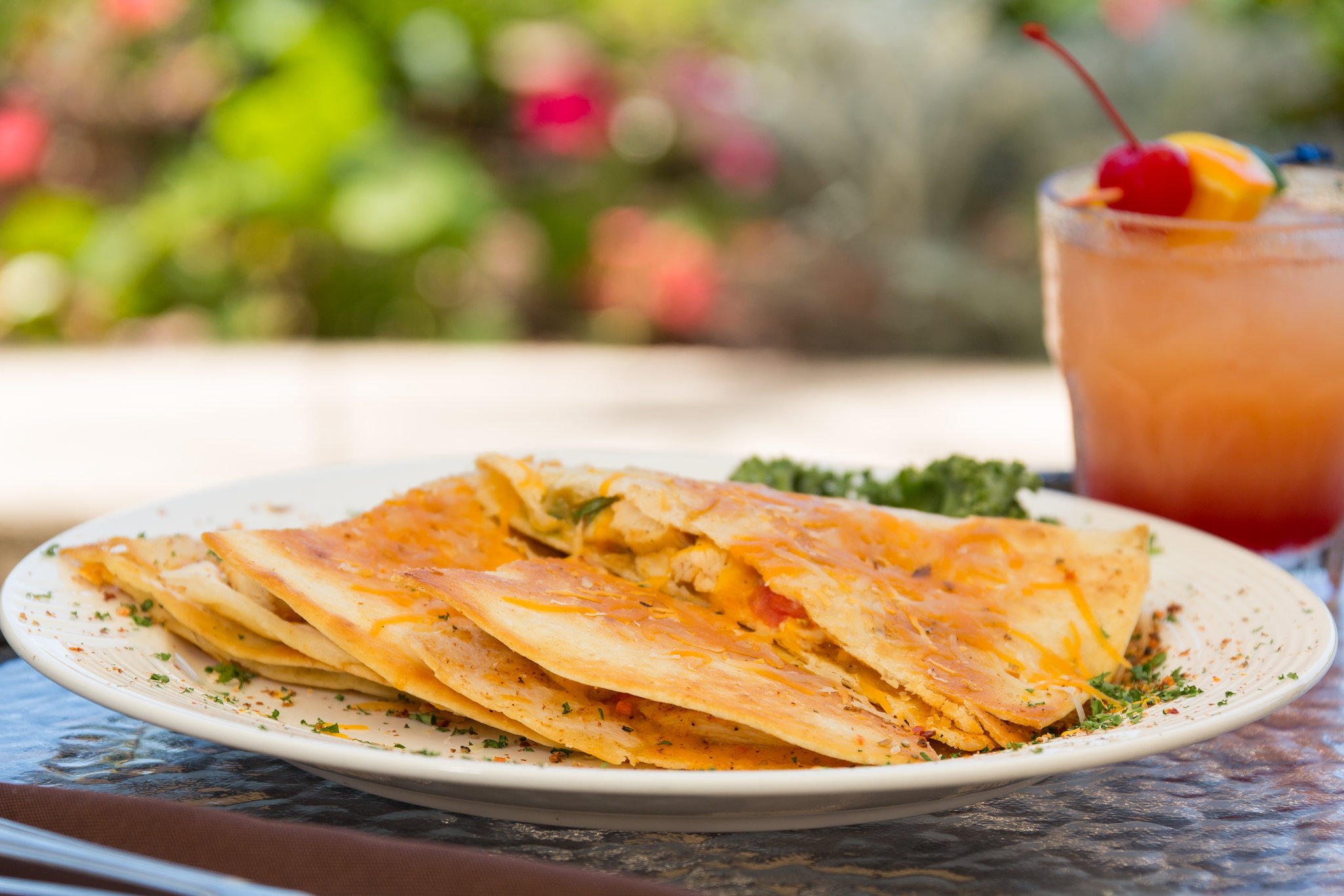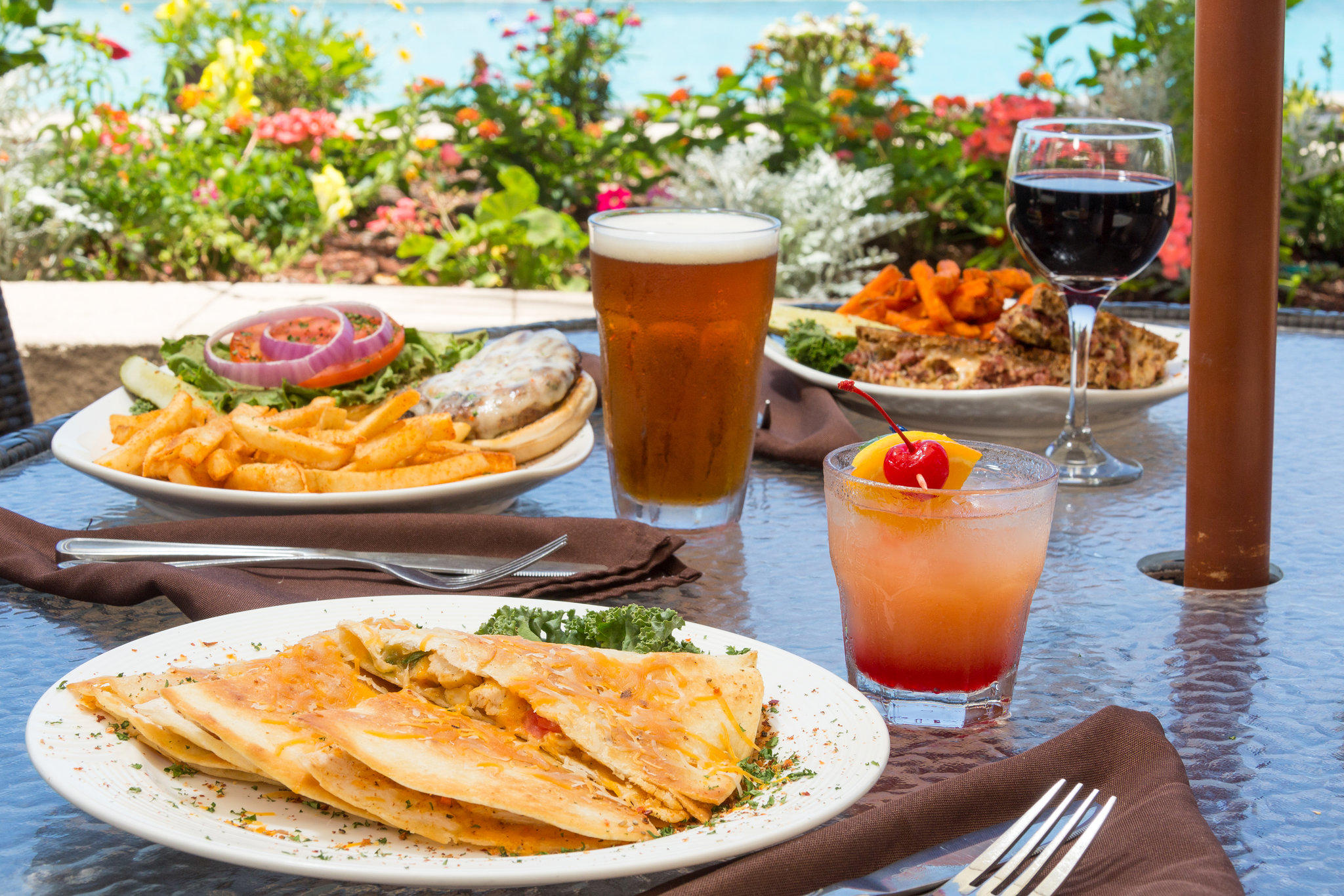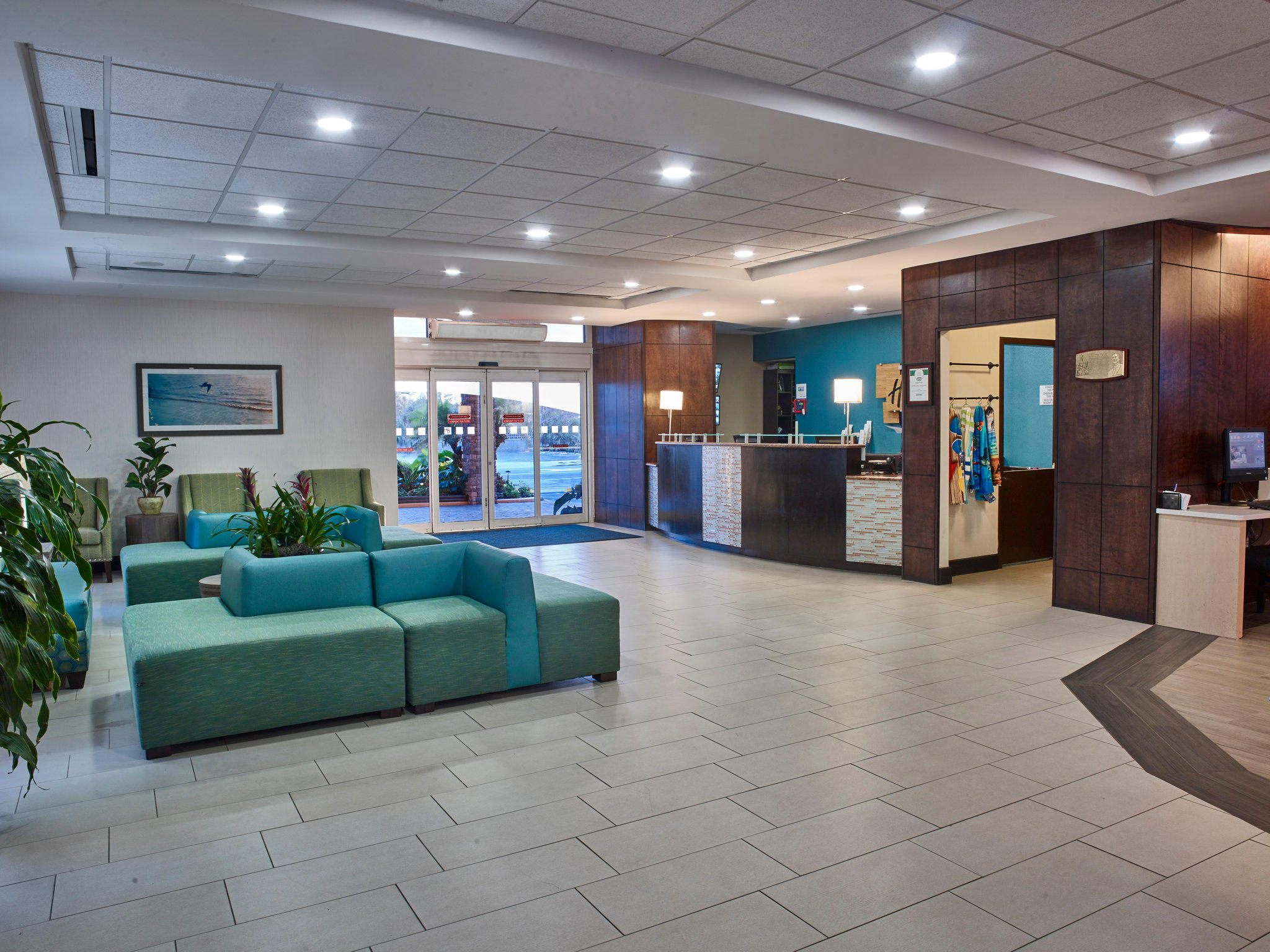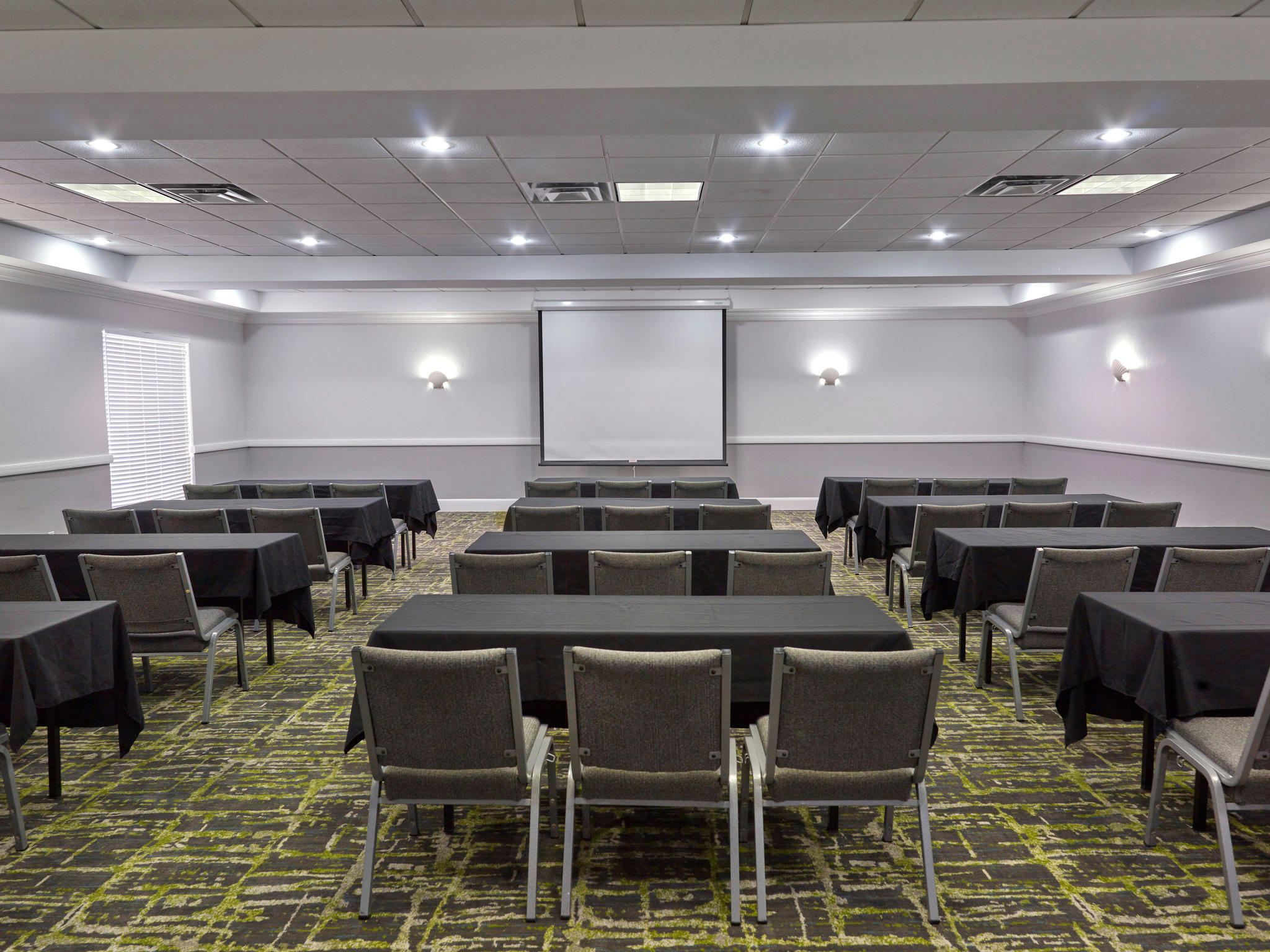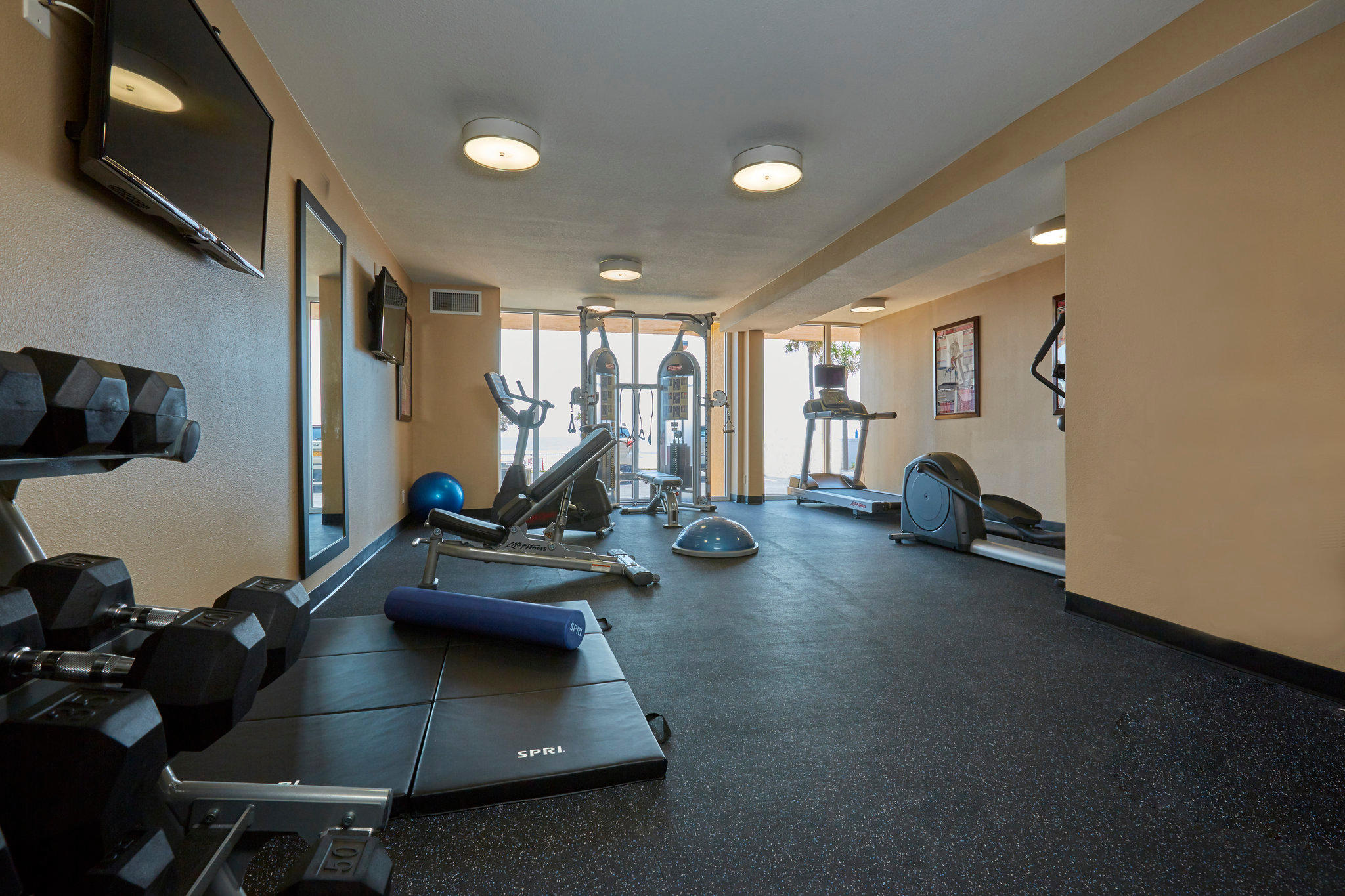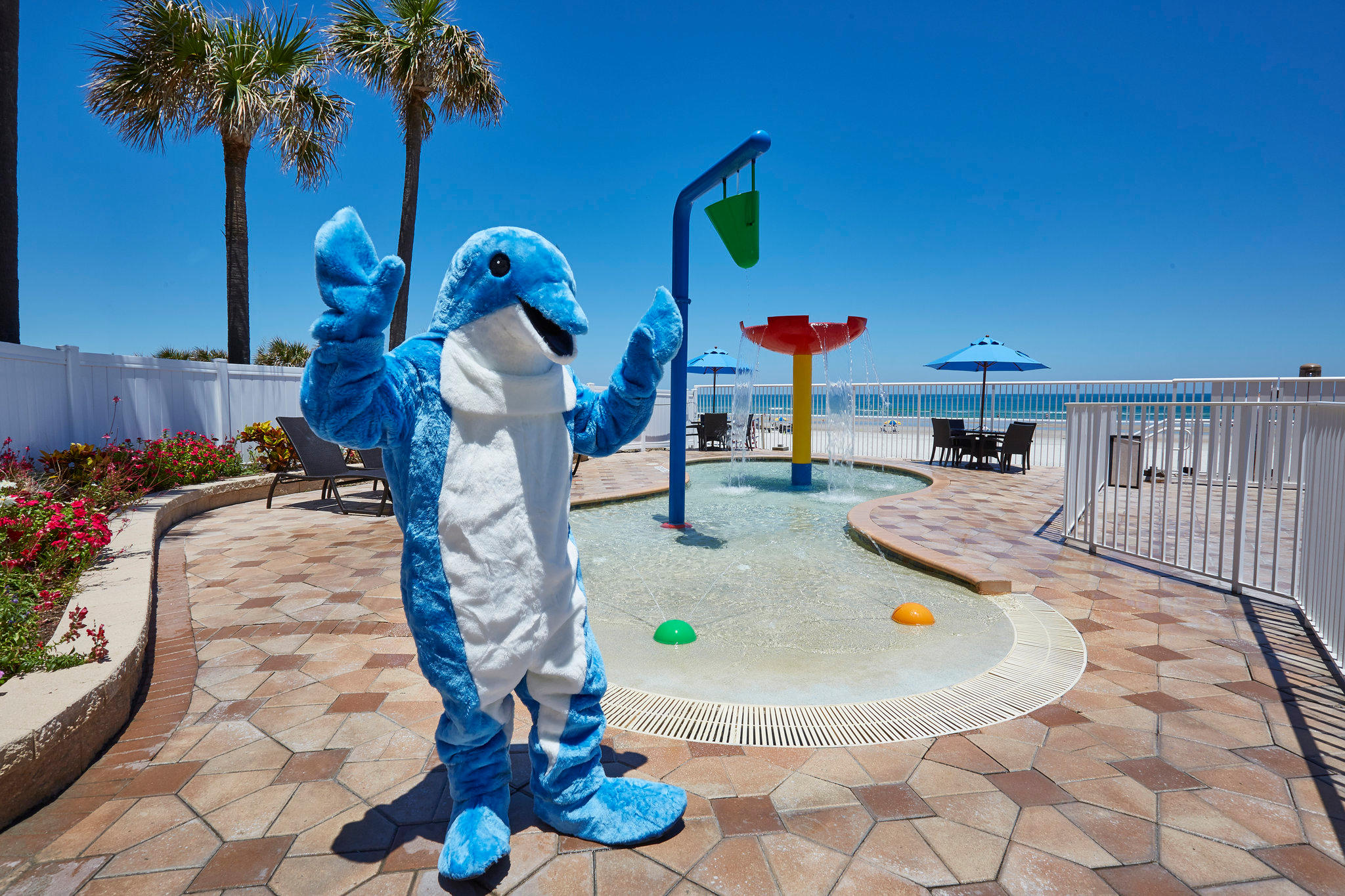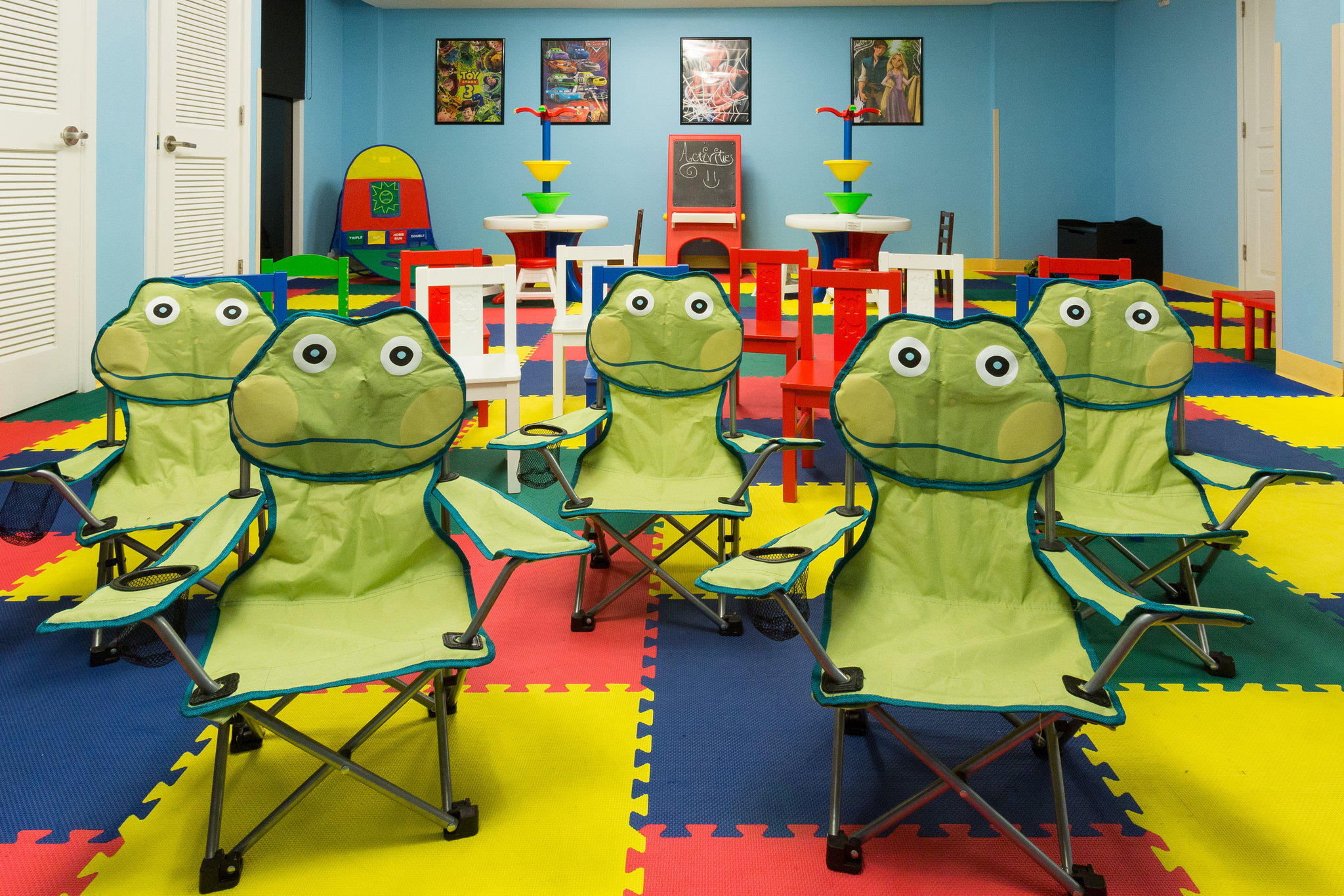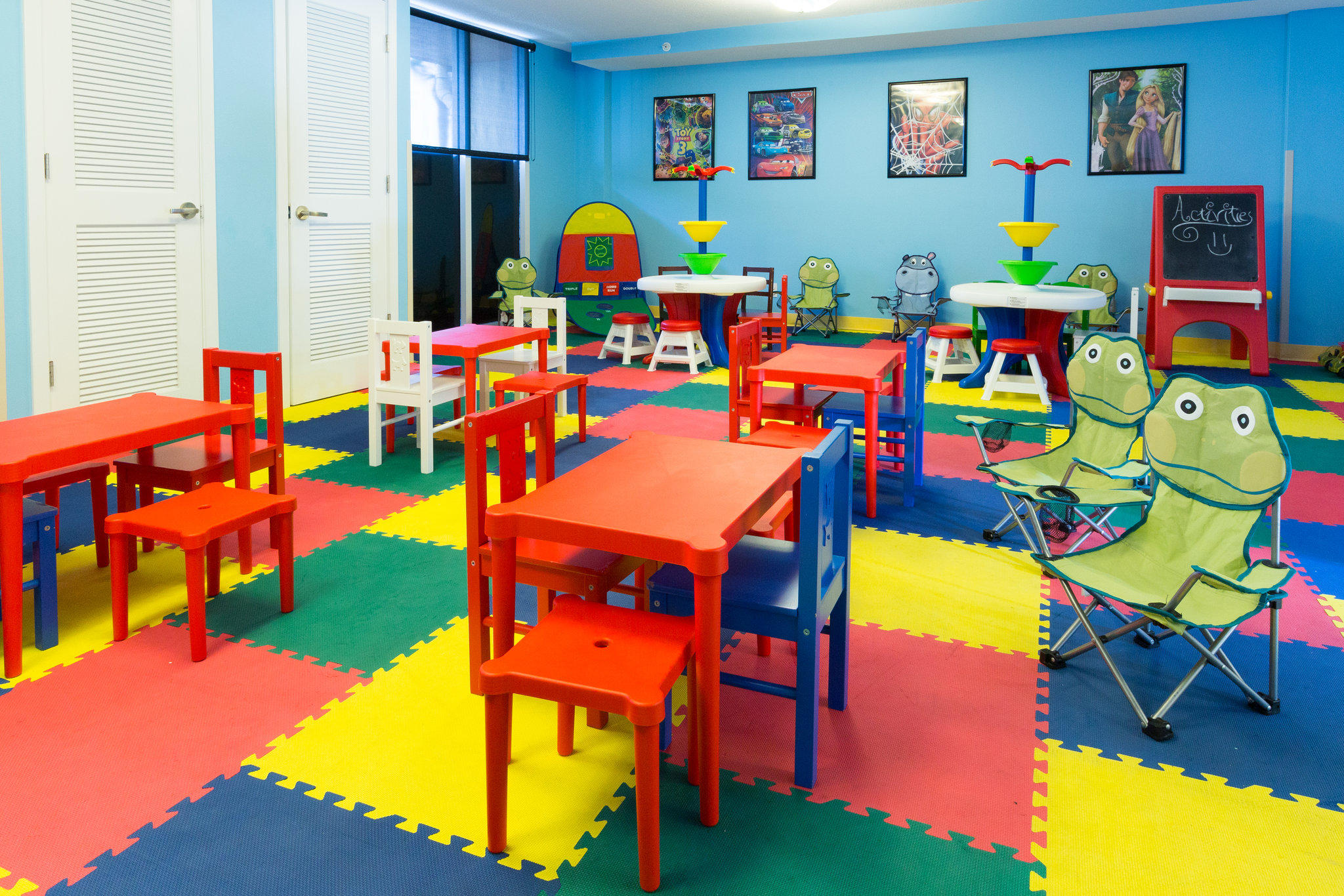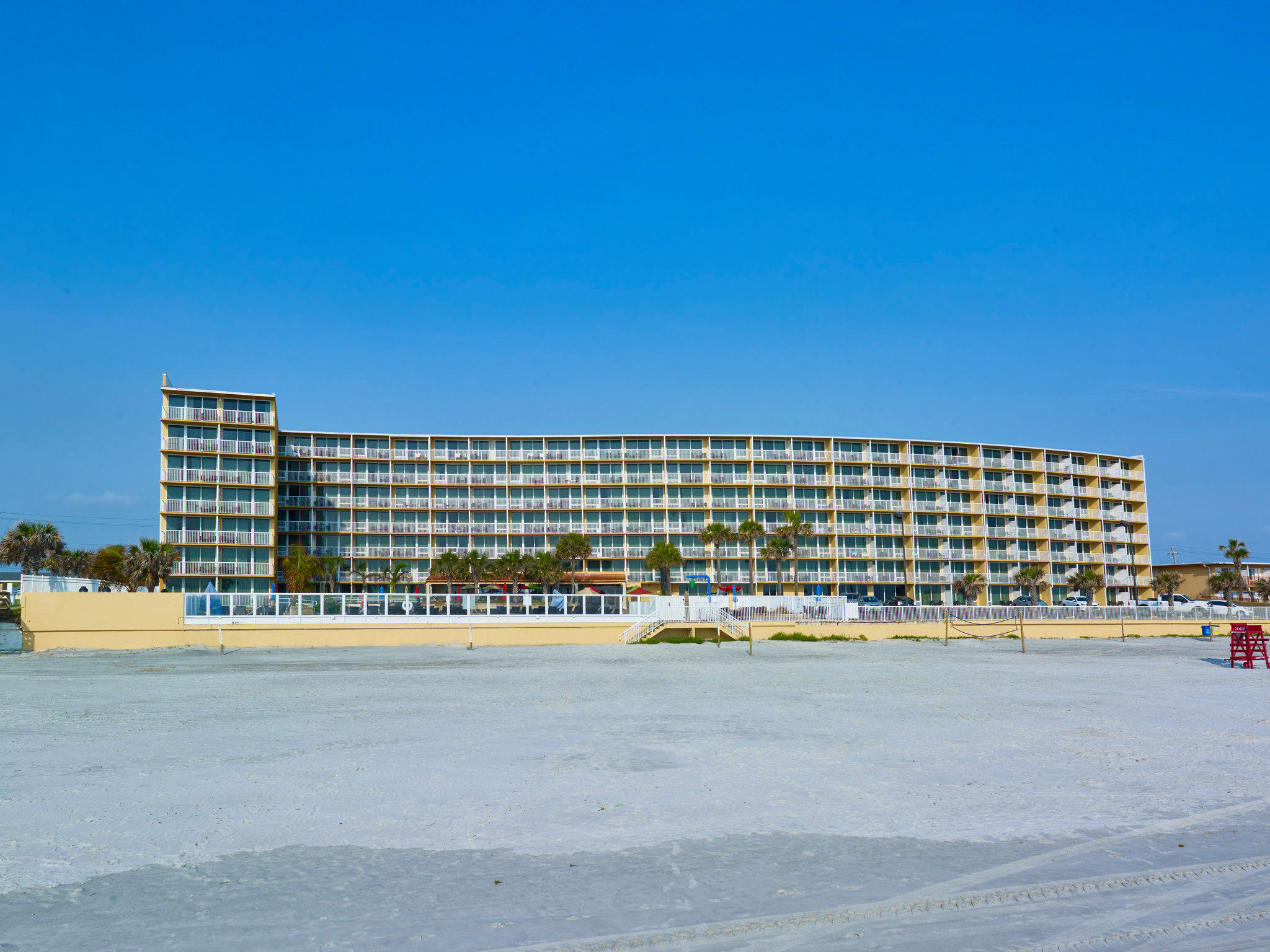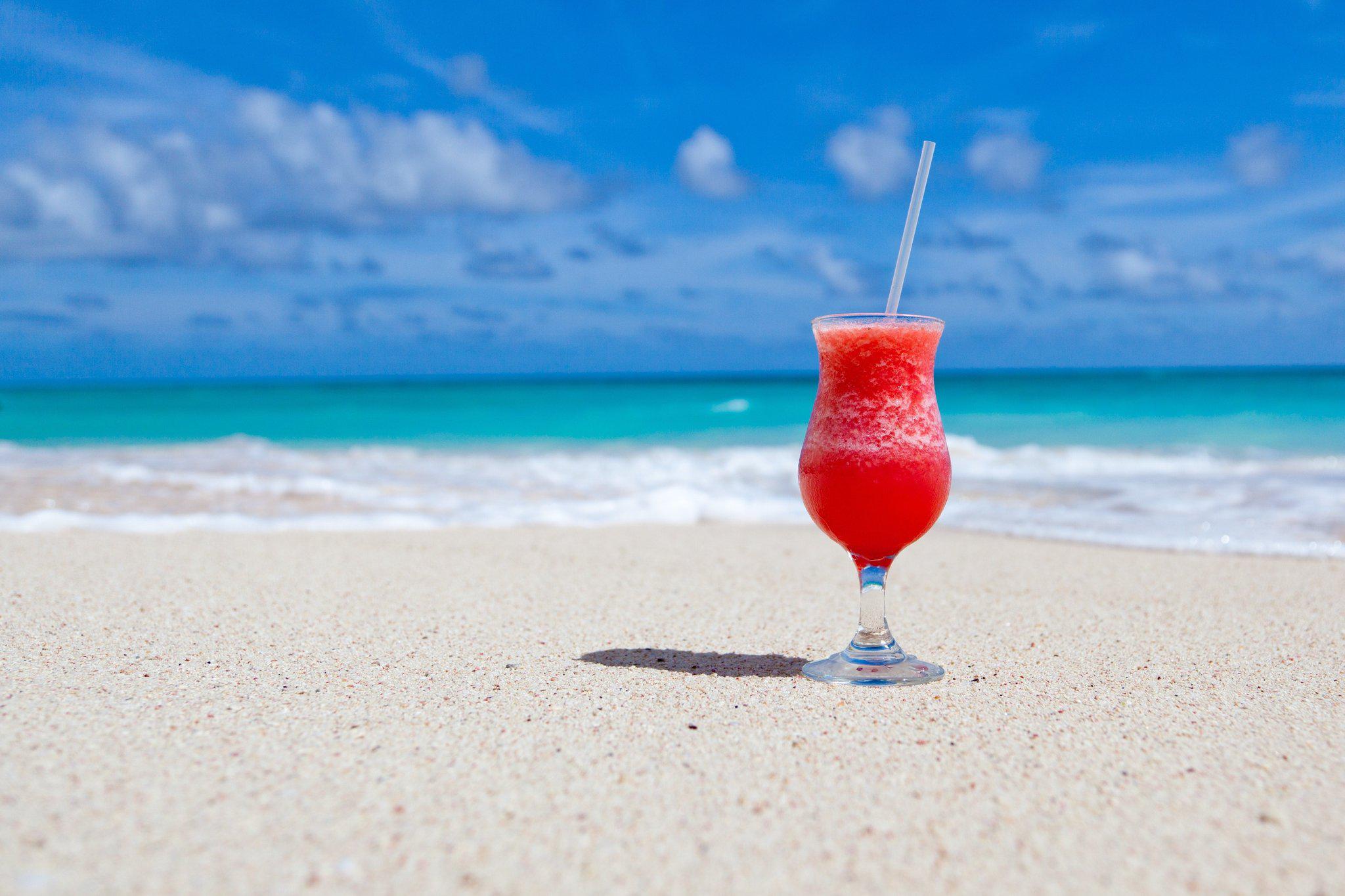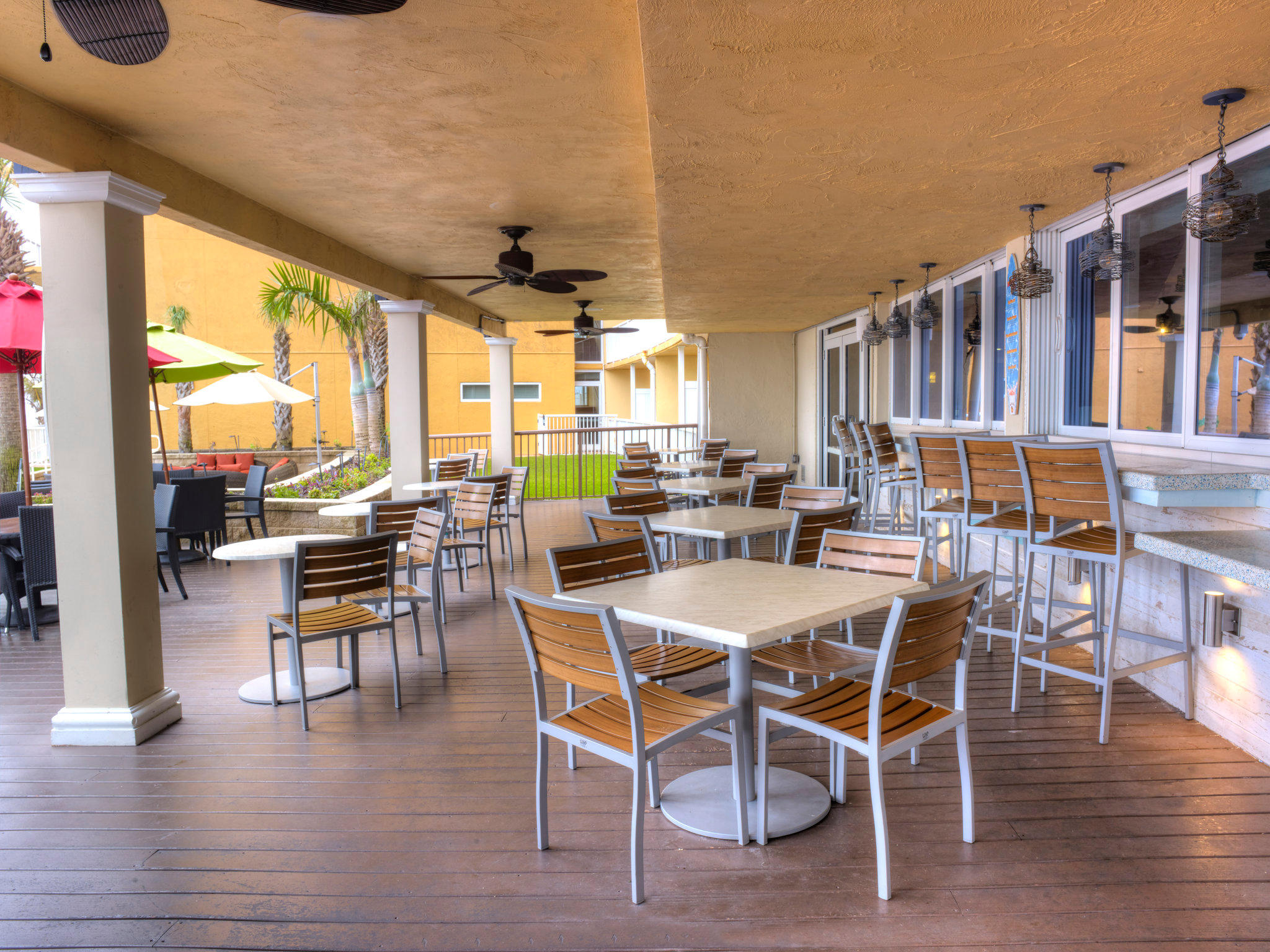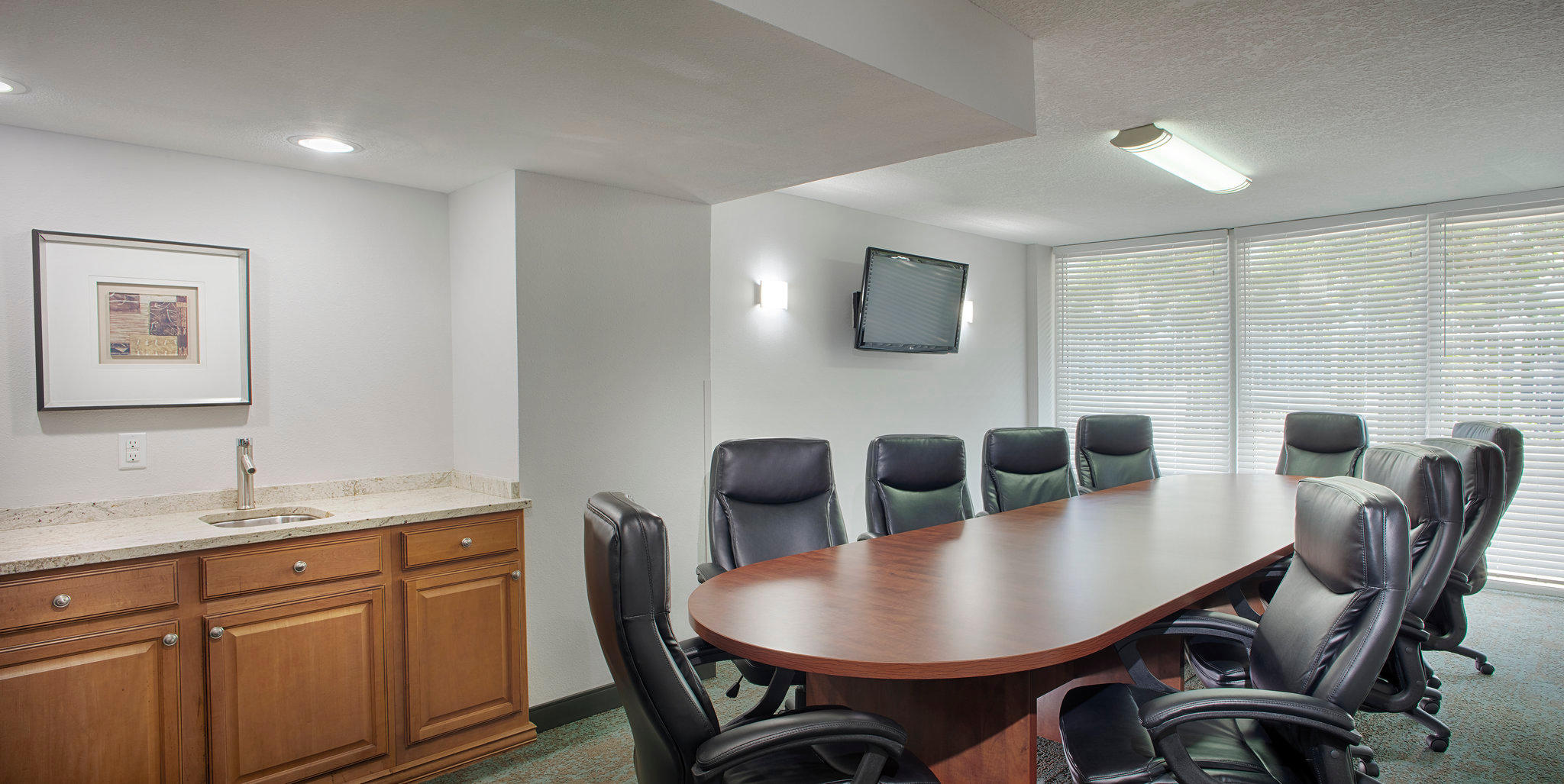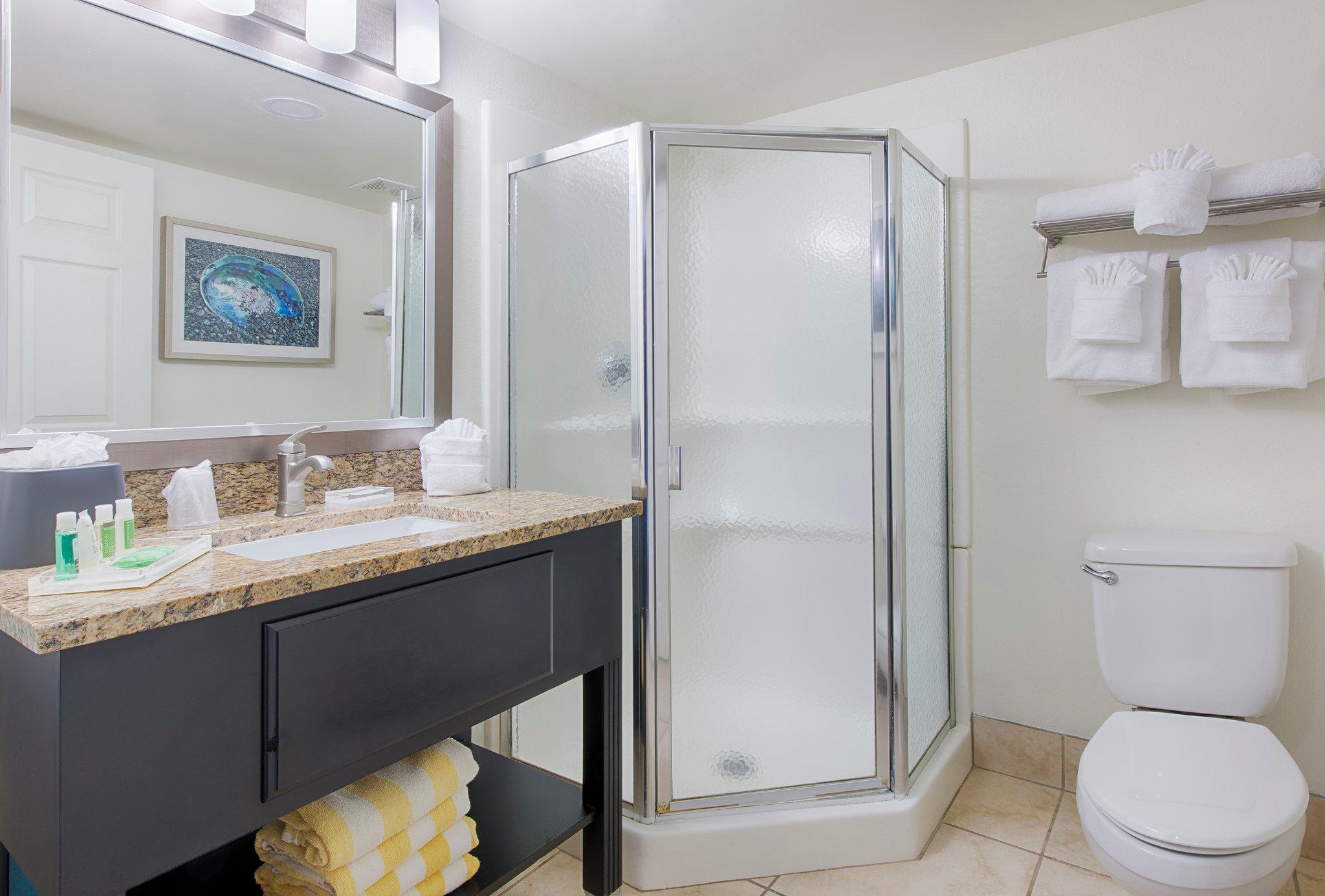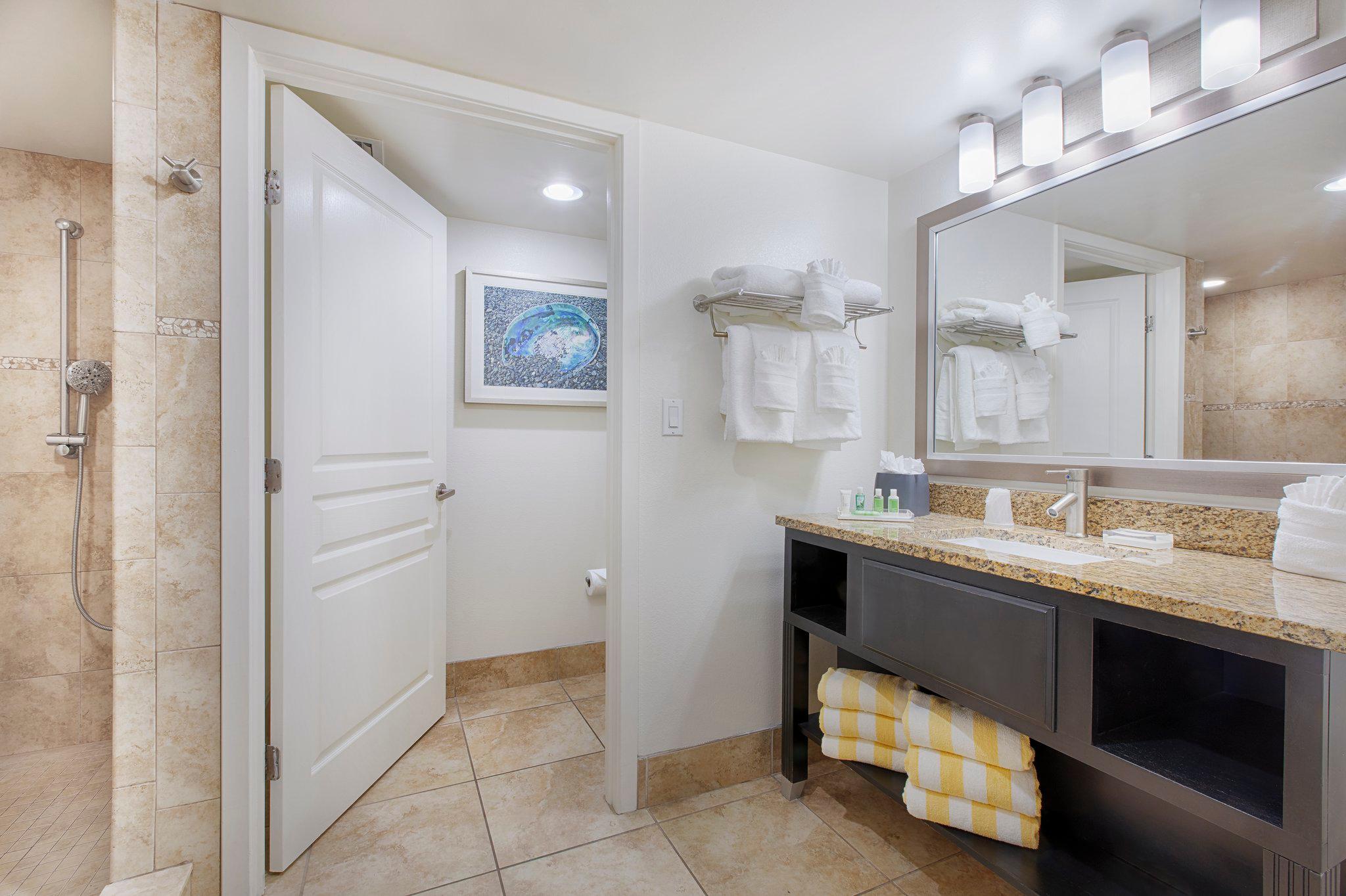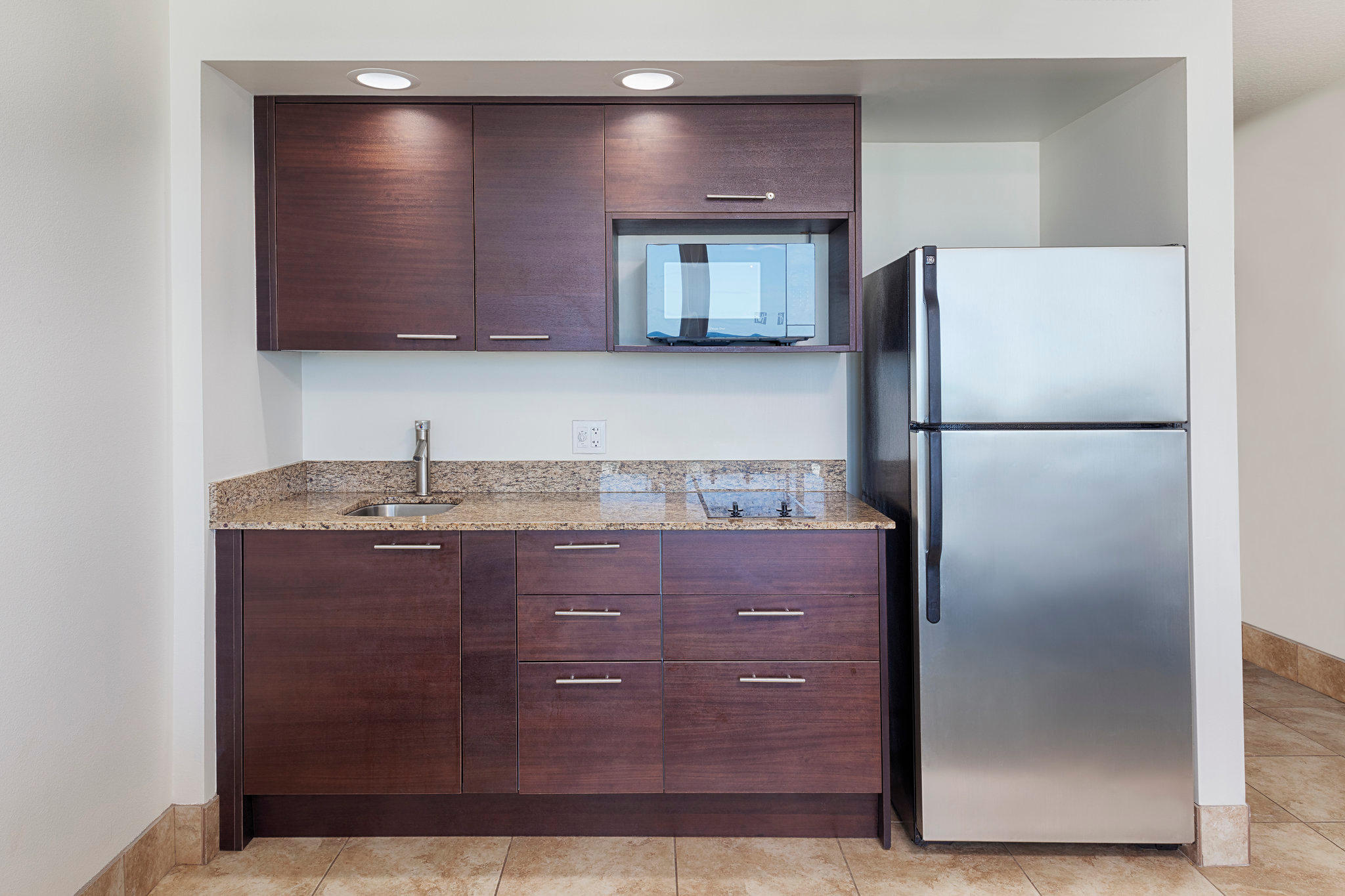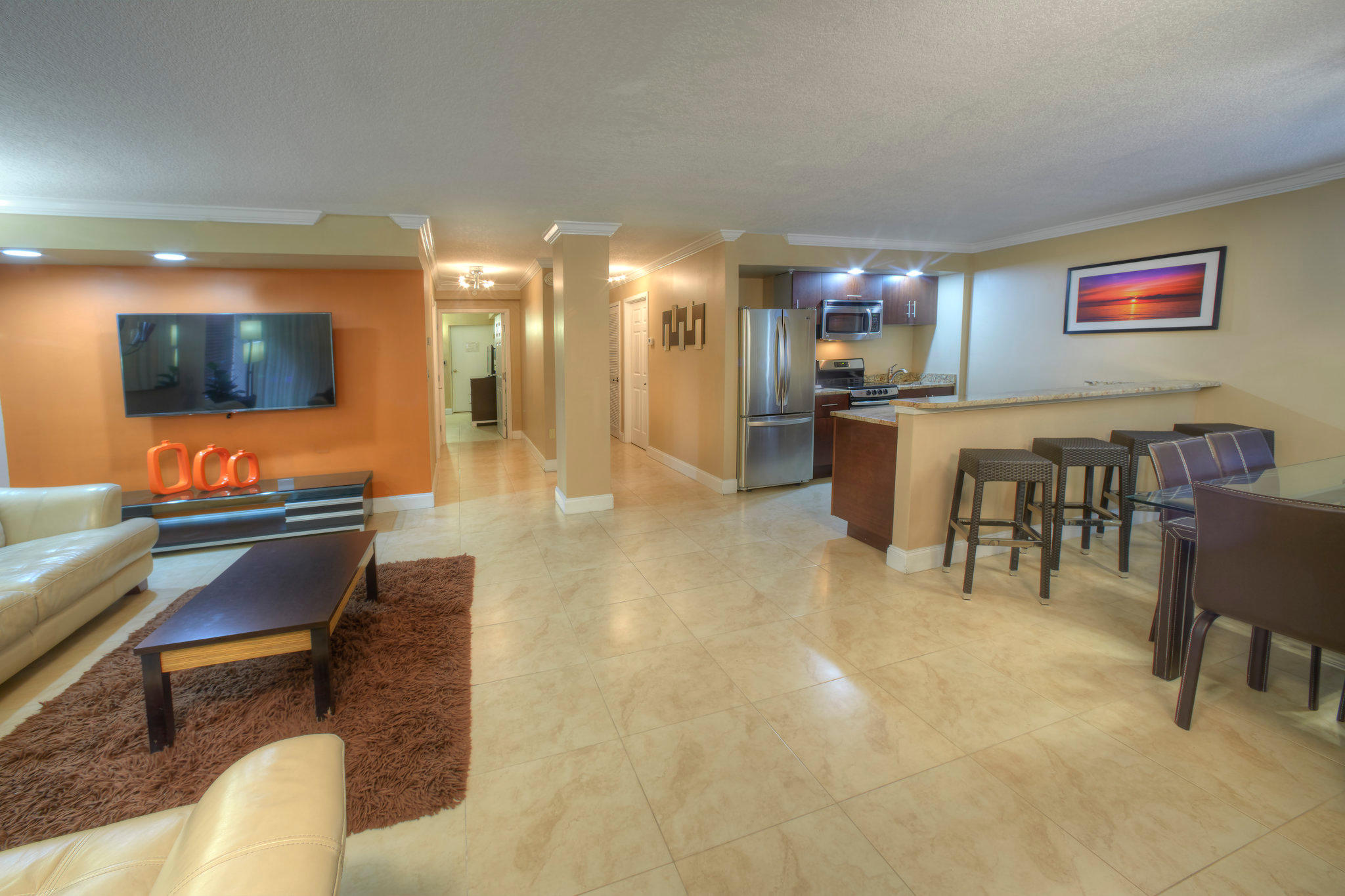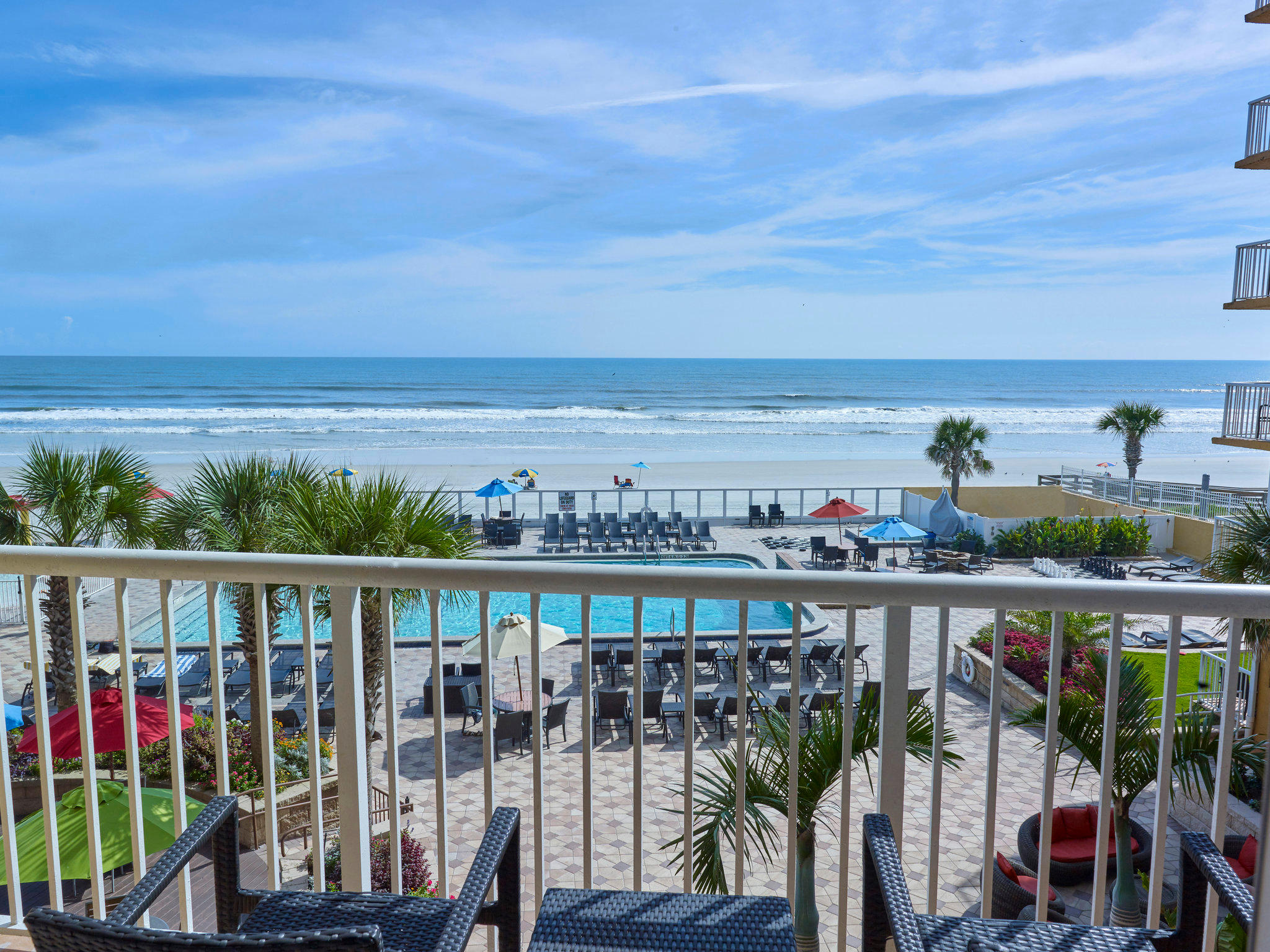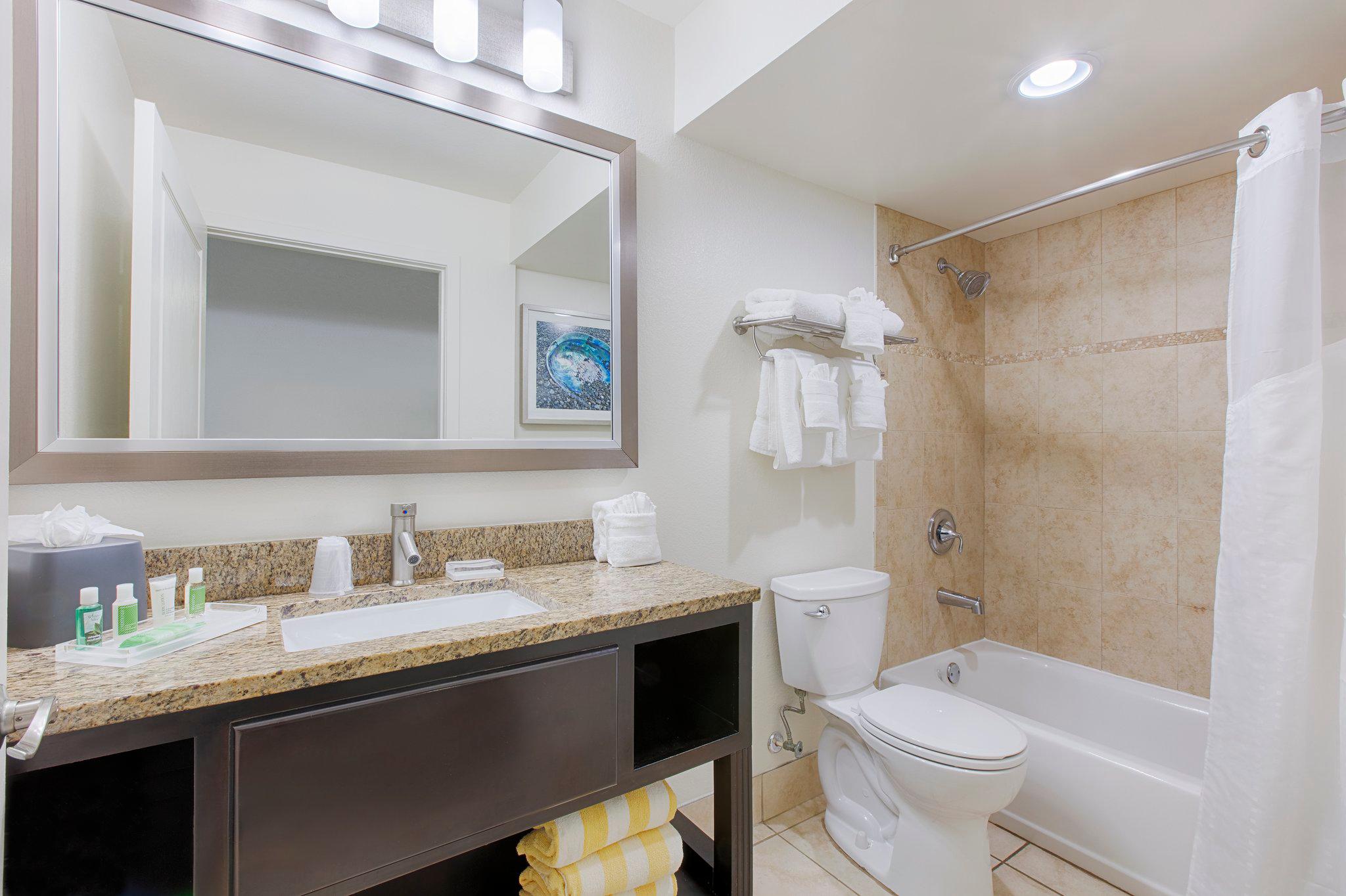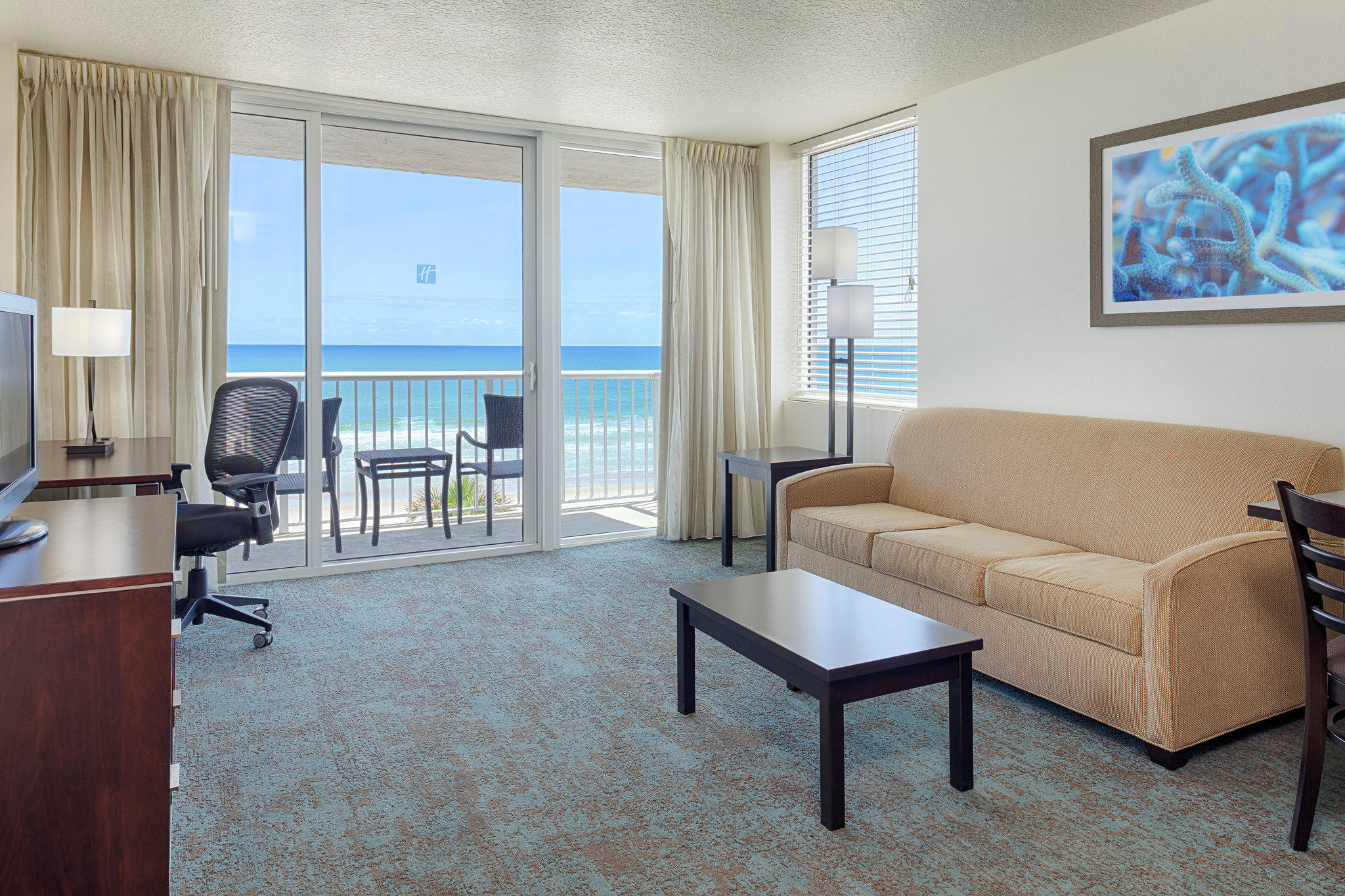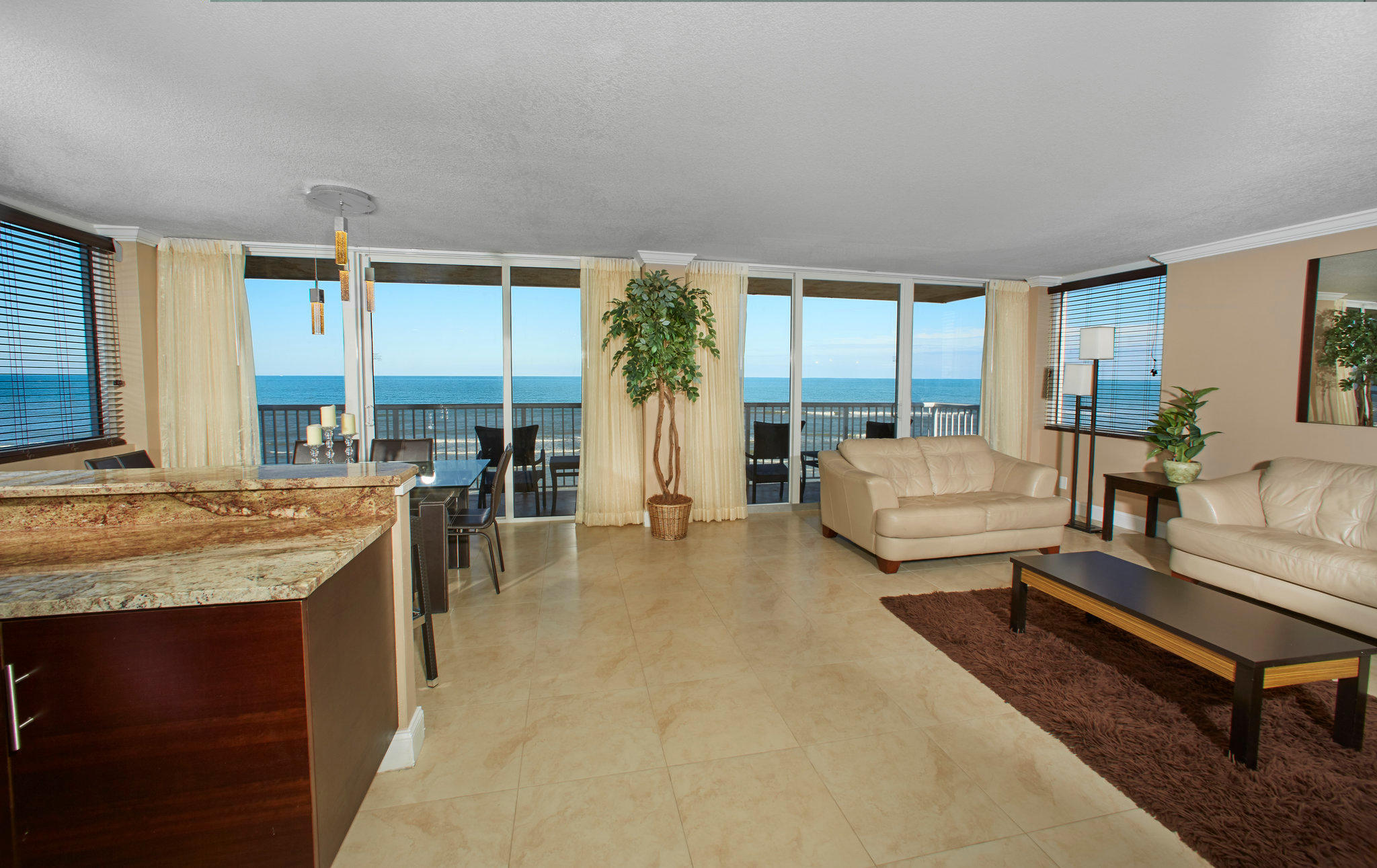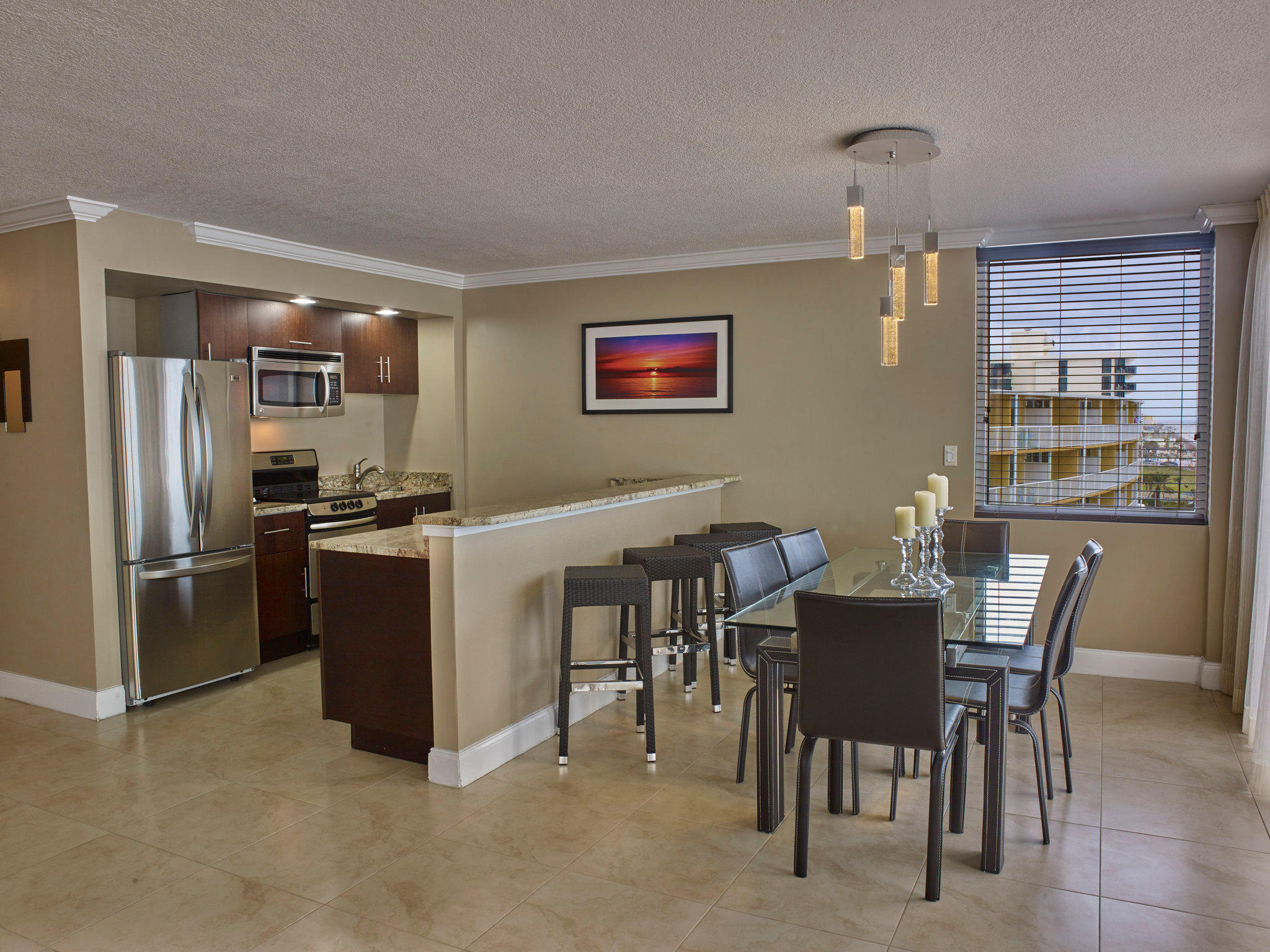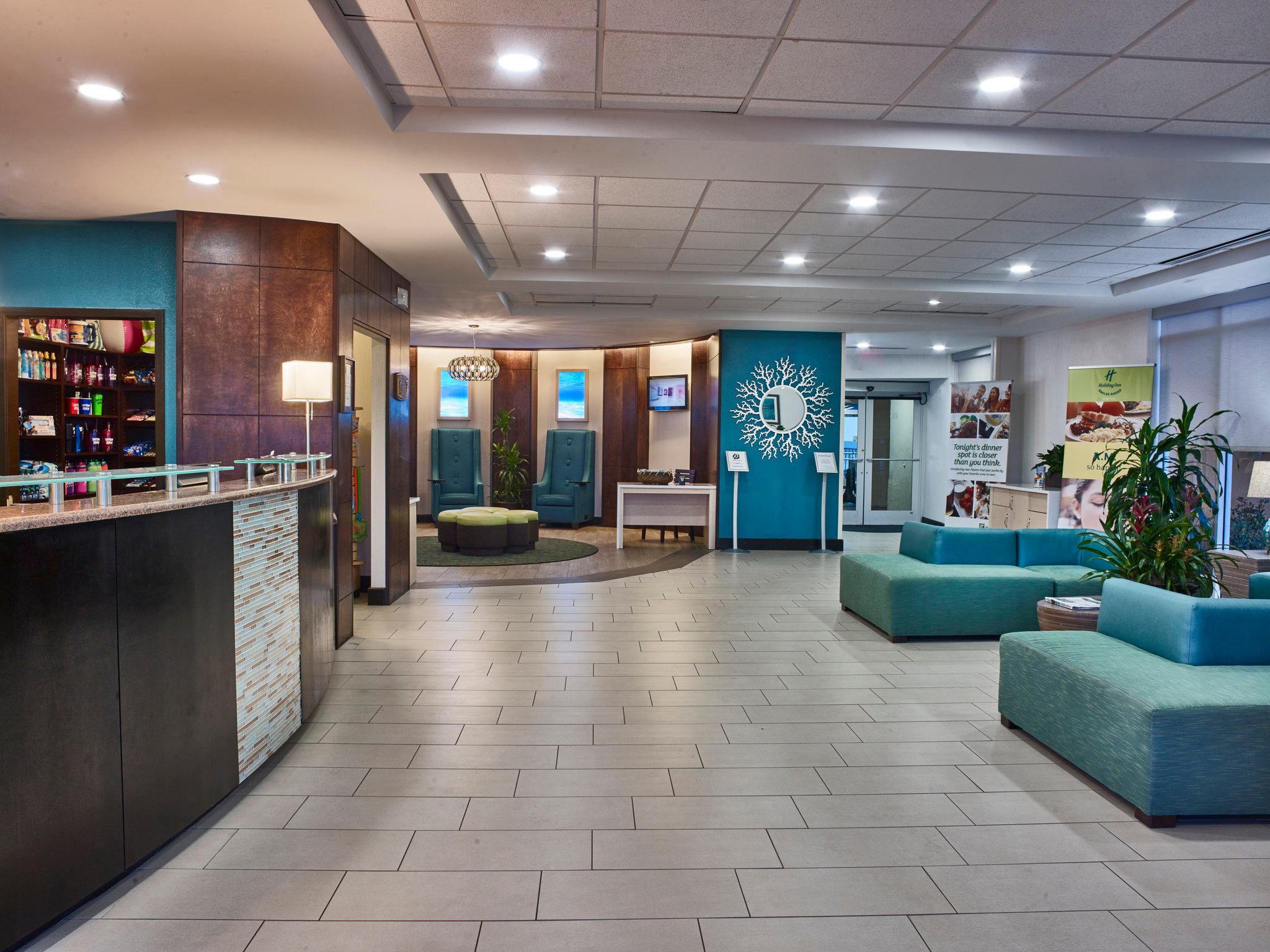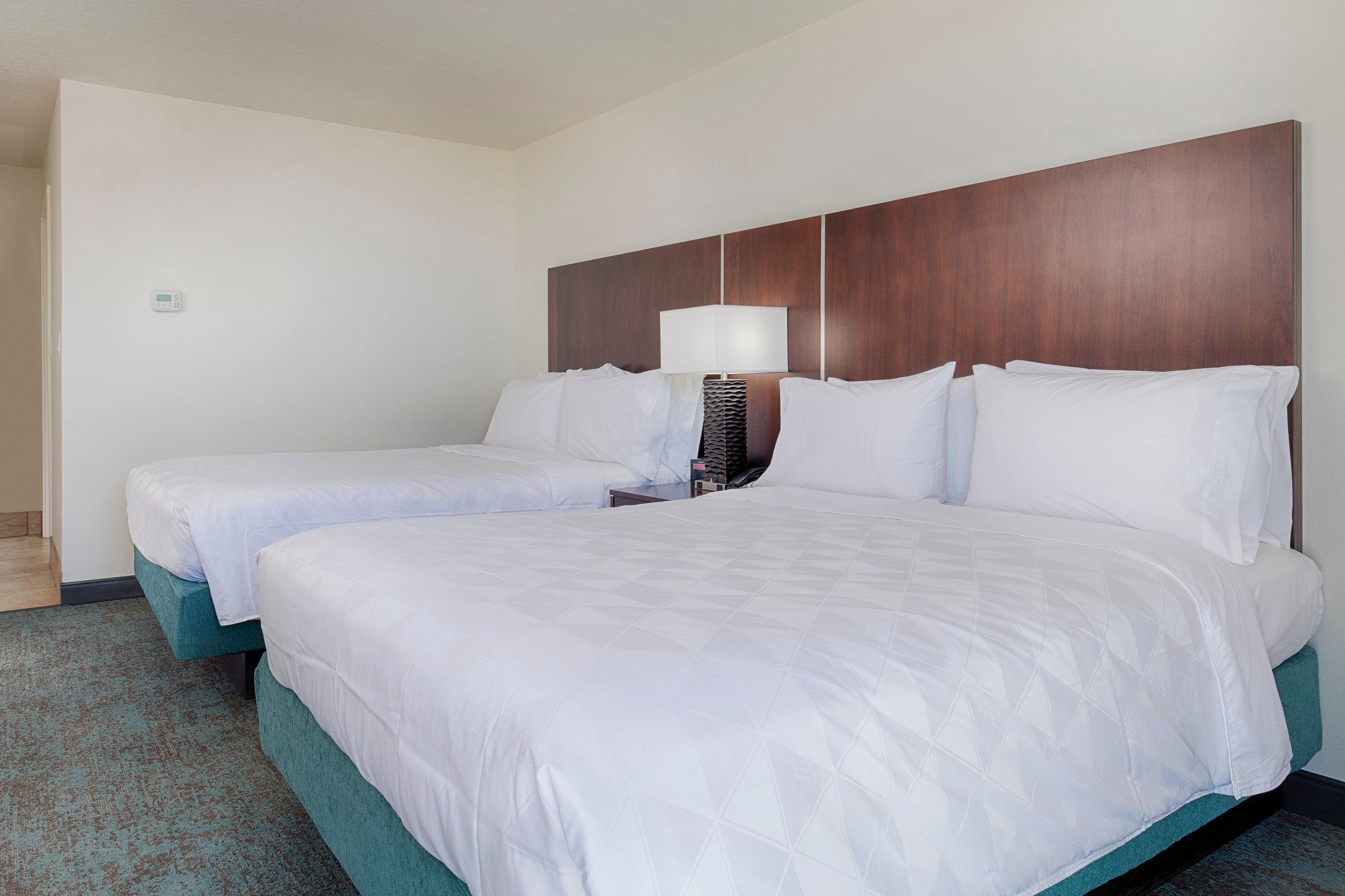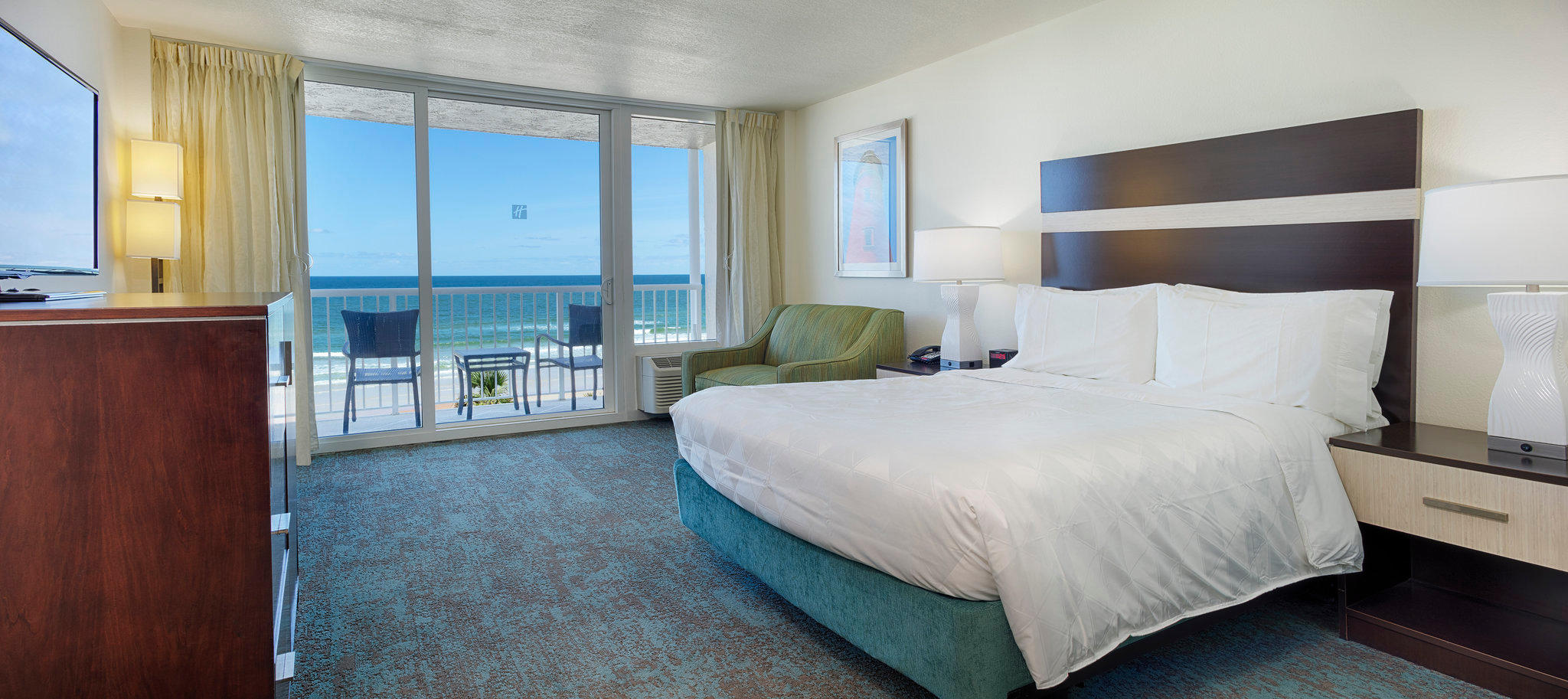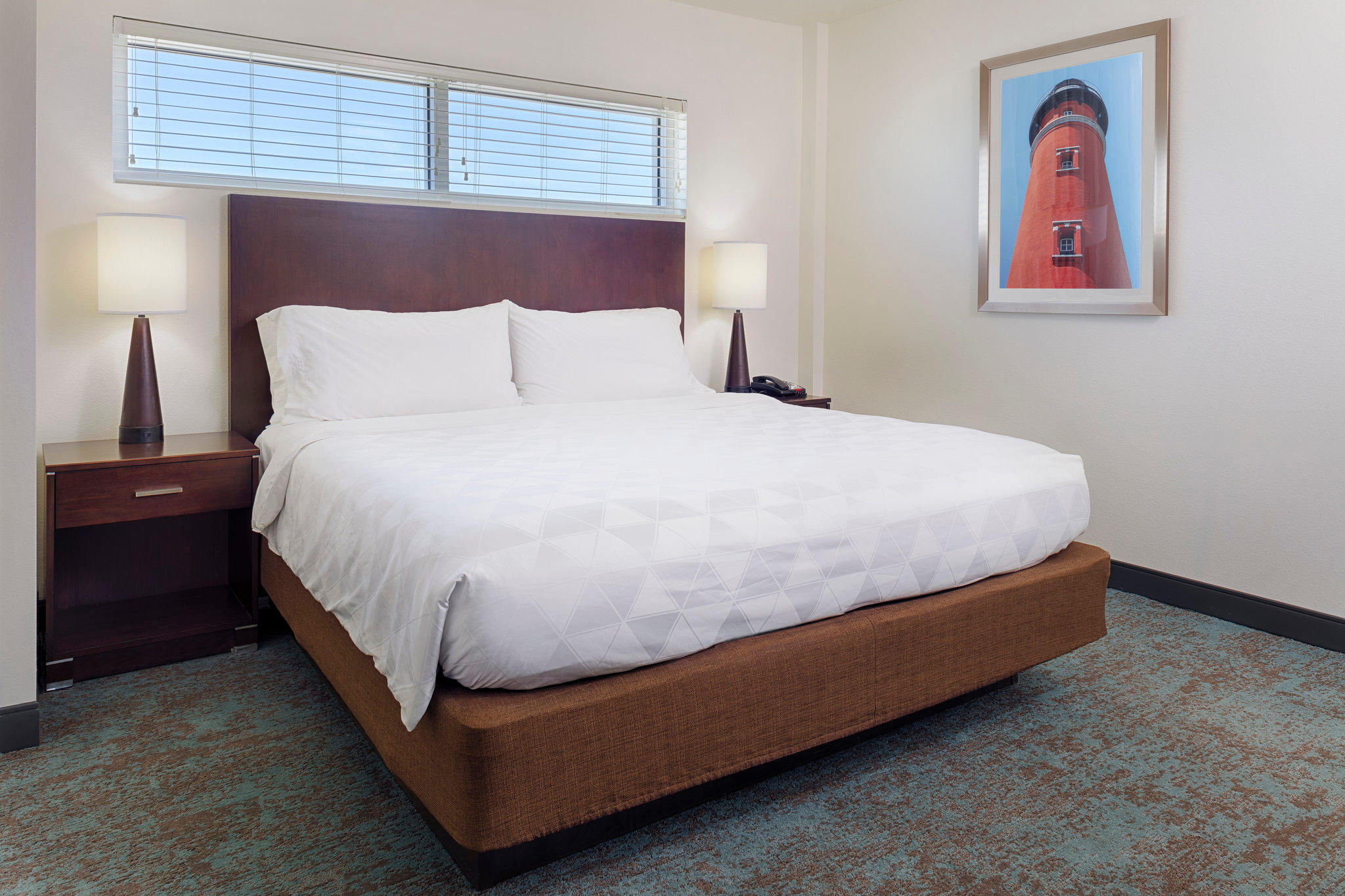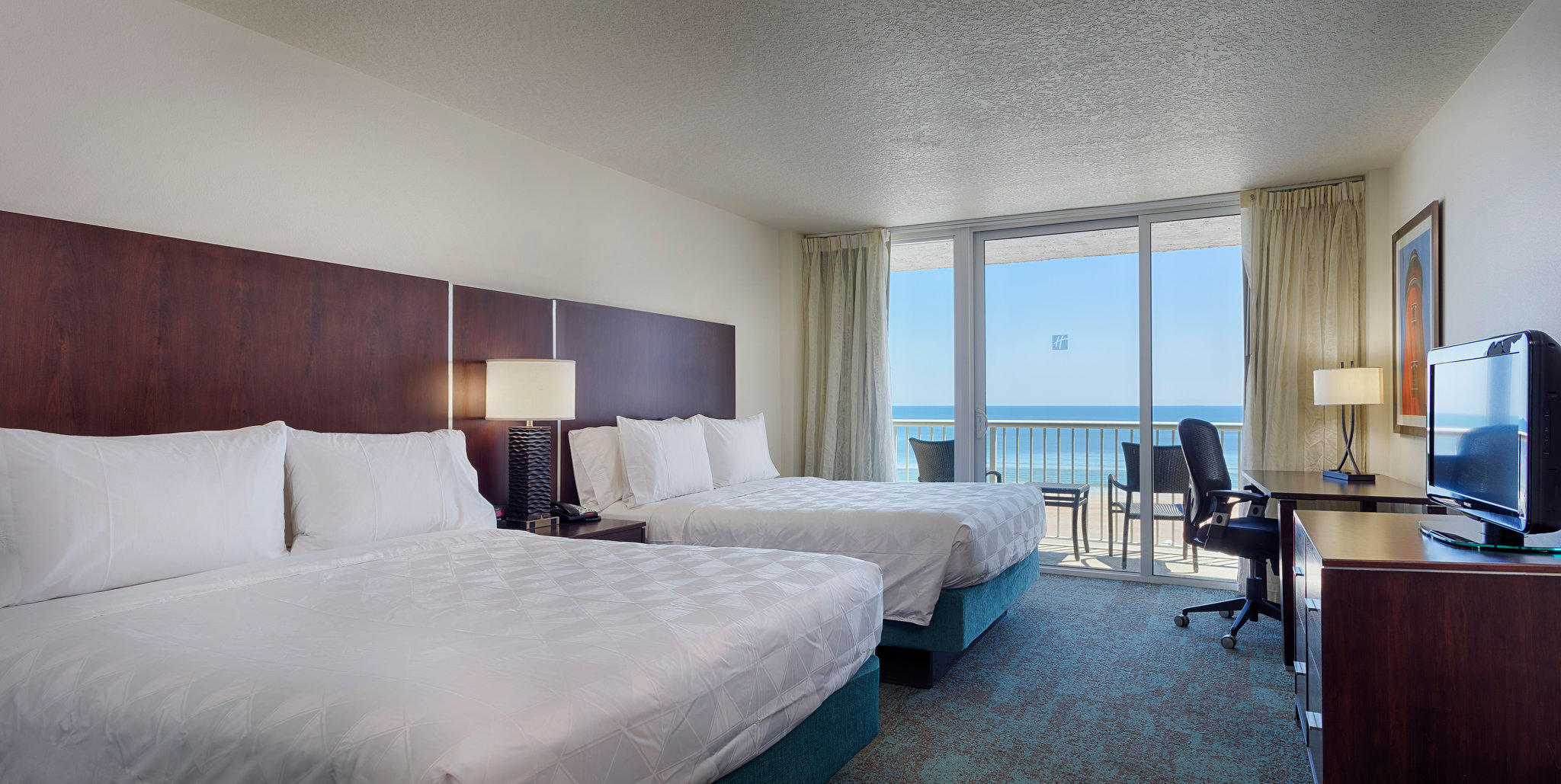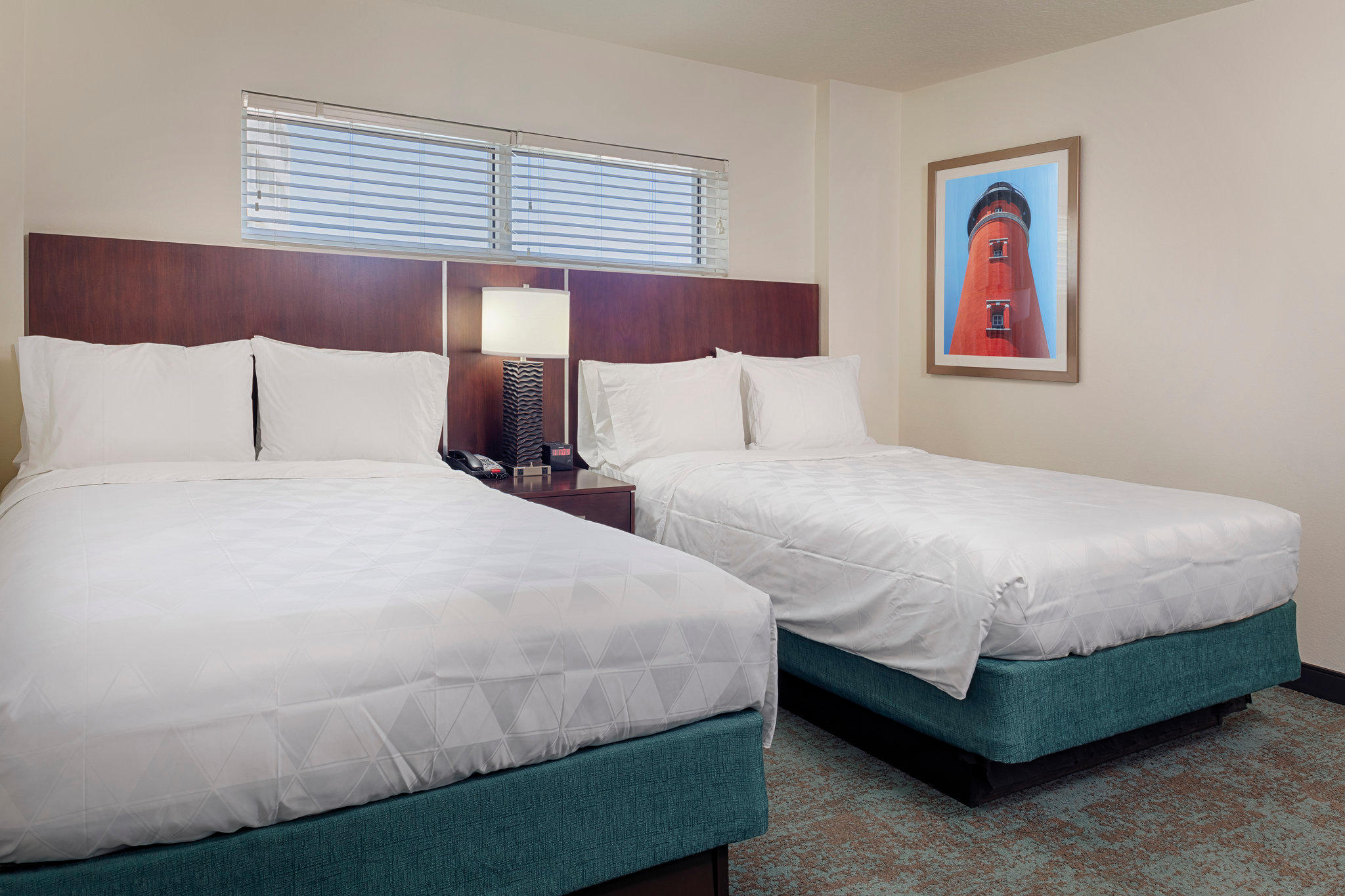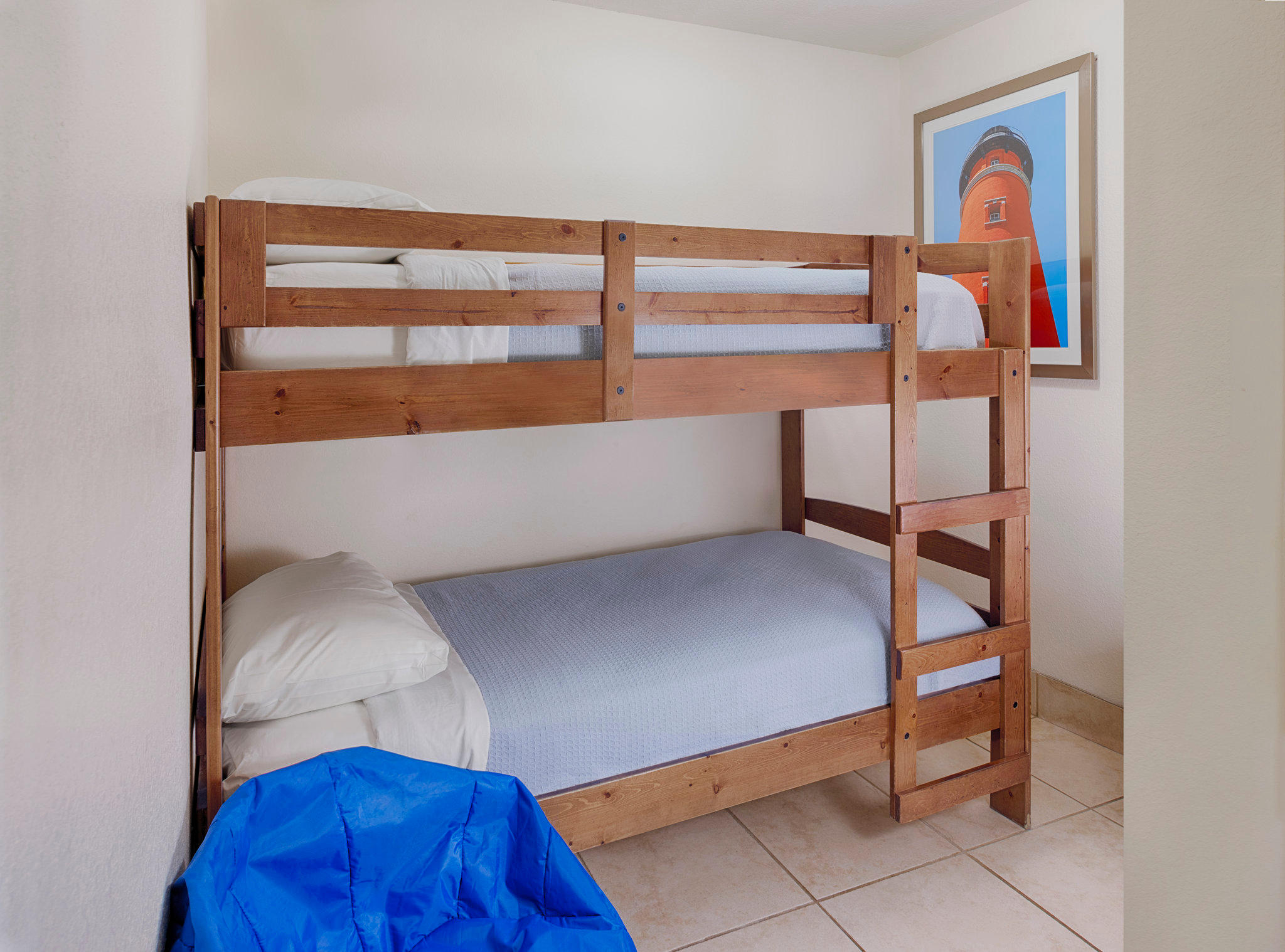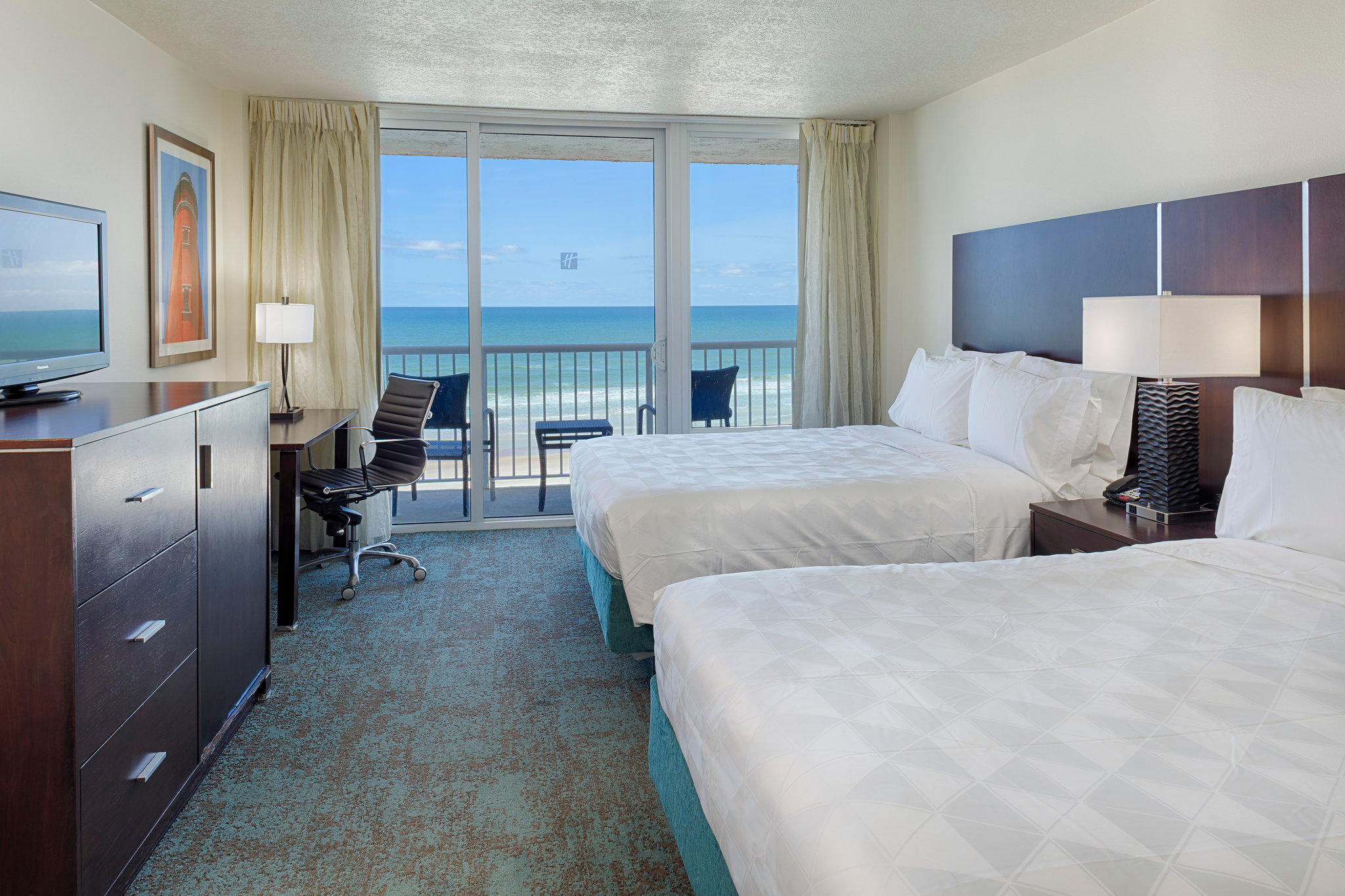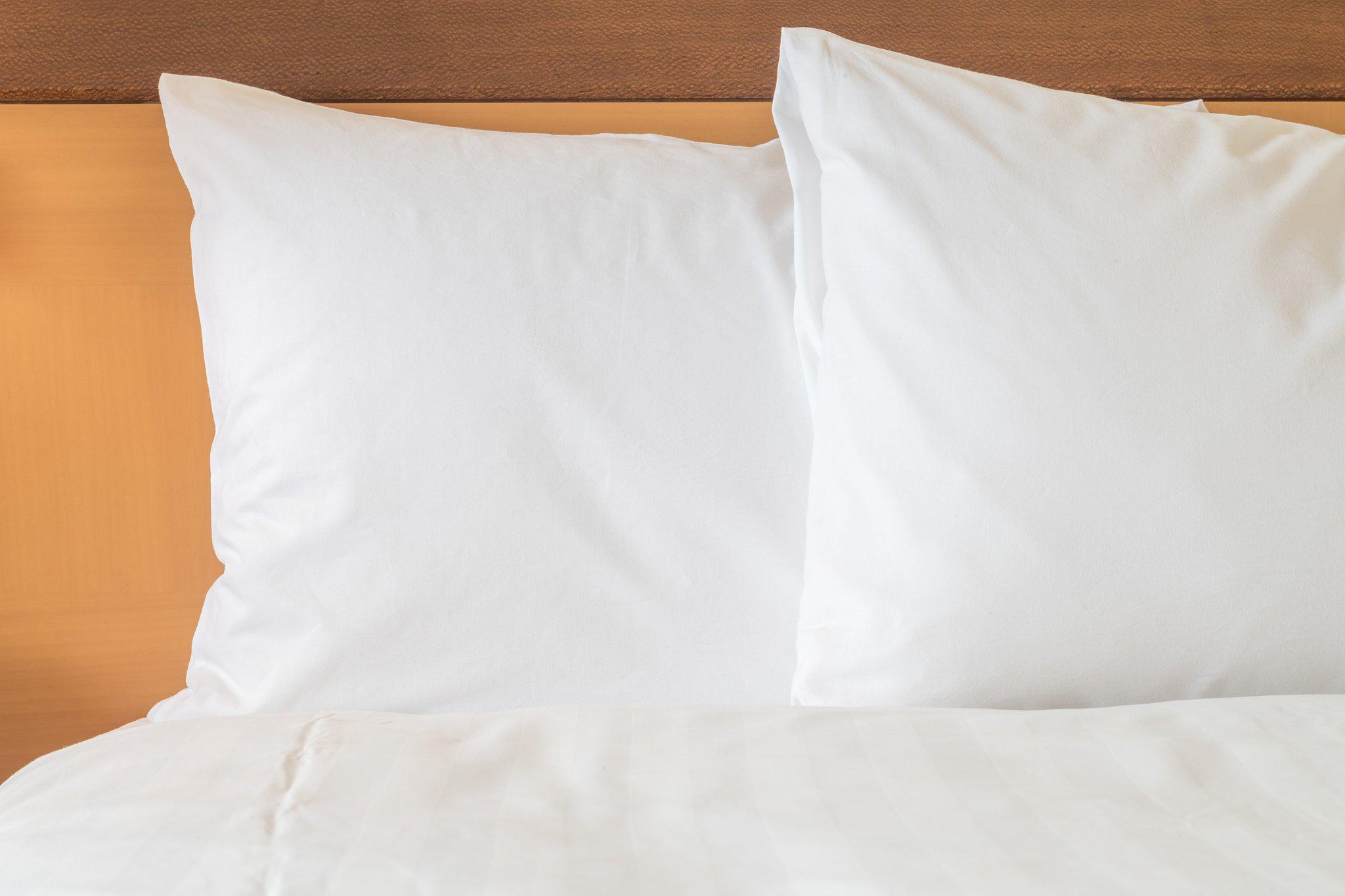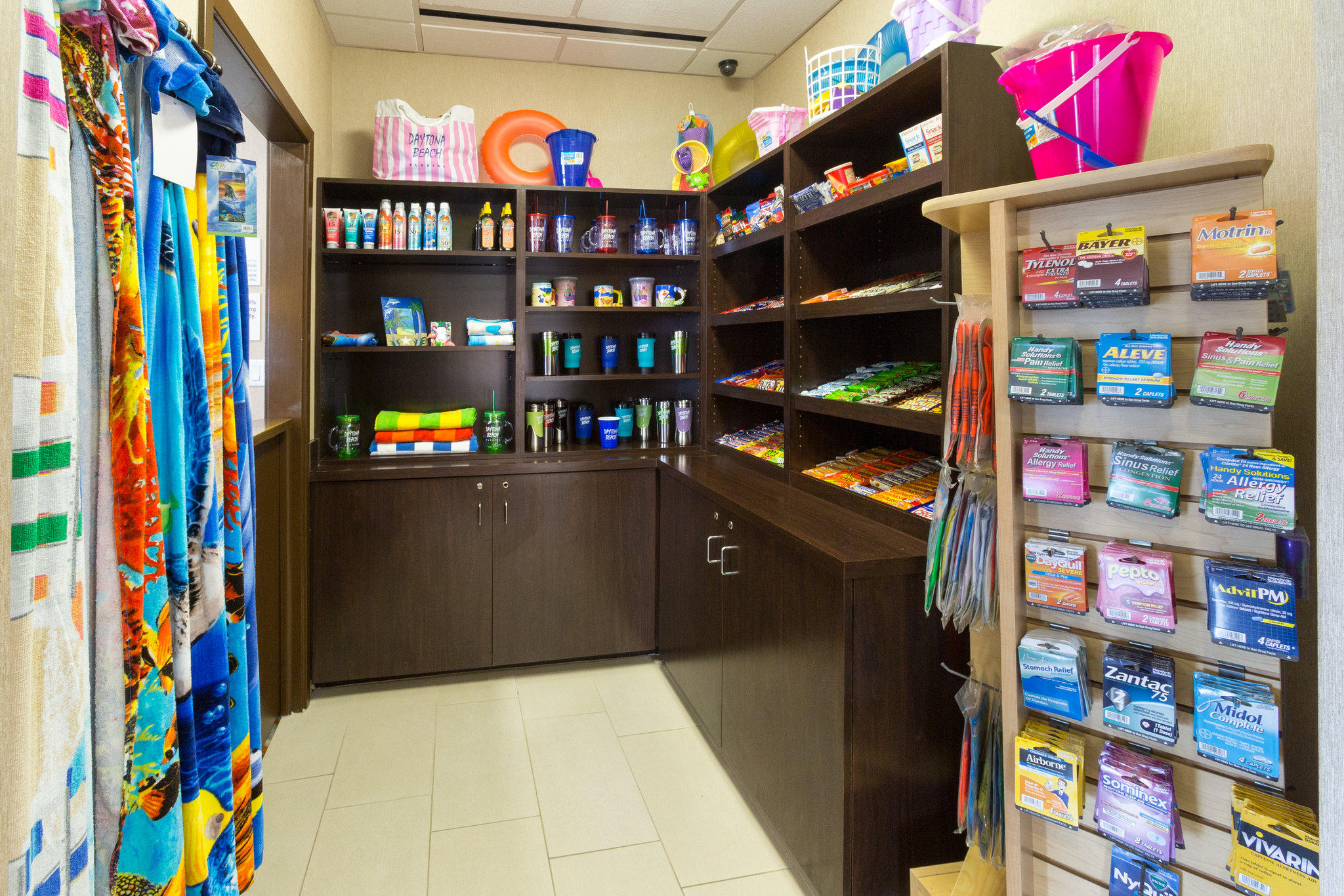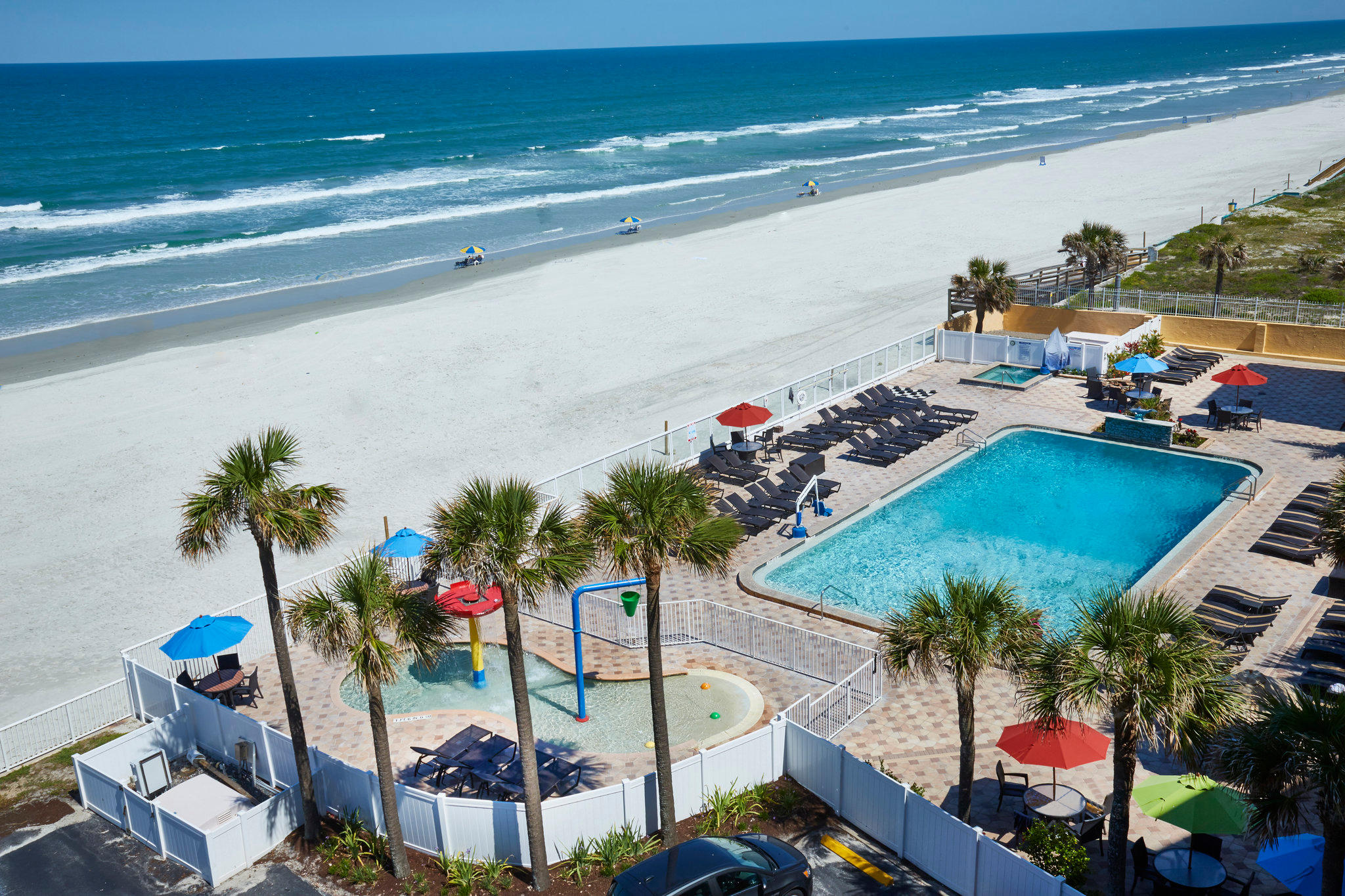 Videos