6701 Democracy Blvd #300
Bethesda
,
MD
20817
Hours
M-F 9am-8pm, Sa-Su 11am-7pm
Contact
customercare@stoneside.com
Payment Options
American Express

,
Cash

,
Check

,
Financing

,
MasterCard

,
Visa
About Stoneside Blinds & Shades
Stoneside manufactures custom-made roman shades, roller shades, solar shades, wood blinds, faux wood blinds, vertical blinds, cellular shades, transition shades, motorized blinds, motorized shades, commercial blinds, and commercial shades, and sells direct to the public. We have a national network of Design Consultants and Installers to help you select your shades, measure your windows, and install the finished product. Our nationwide team of skilled professionals is committed to delivering a five-star experience to every client, and our unwavering focus on customer satisfaction has earned Stoneside the highest customer review ratings in our industry. Please call to make an appointment.
Stoneside Blinds & Shades

Deals in Bethesda, MD 20817Sign up to get alerts as soon as new deals are found.

6701 Democracy Blvd #300

Bethesda

,

MD

20817

Hours

M-F 9am-8pm, Sa-Su 11am-7pm

Contact

customercare@stoneside.com

Payment Options

American Express

,

Cash

,

Check

,

Financing

,

MasterCard

,

Visa

About Stoneside Blinds & Shades

Stoneside manufactures custom-made roman shades, roller shades, solar shades, wood blinds, faux wood blinds, vertical blinds, cellular shades, transition shades, motorized blinds, motorized shades, commercial blinds, and commercial shades, and sells direct to the public. We have a national network of Design Consultants and Installers to help you select your shades, measure your windows, and install the finished product. Our nationwide team of skilled professionals is committed to delivering a five-star experience to every client, and our unwavering focus on customer satisfaction has earned Stoneside the highest customer review ratings in our industry. Please call to make an appointment.

Images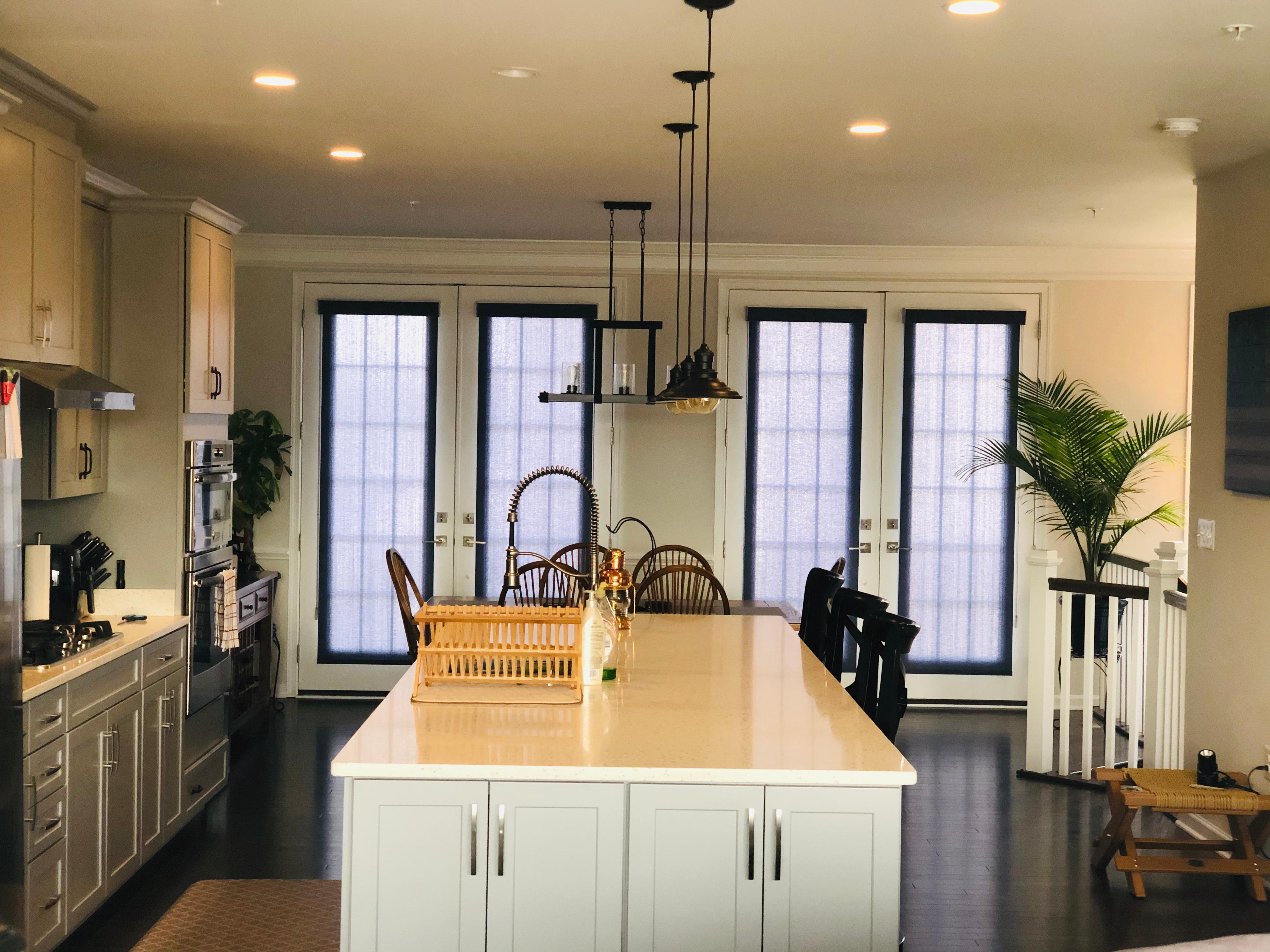 Videos