4026 Whittall Way
Glen Allen
,
VA
23060
Hours
M Closed, Tu-Sa 10am-5:30pm, Su Closed
Categories
Home & Garden

,
Shopping

,
Furniture
Contact
richmond@calicocorners.com
Payment Options
American Express

,
Cash

,
MasterCard

,
Visa
This Calico location is currently open select hours by appointment only. Get exactly what you want with Calico's custom home furnishings - window treatments, furniture, reupholstery, bedding, cushions and more. Choose from a curated selection of decorative fabrics and add custom details like trimmings, bandings and welts to make them your own. From a single pillow to decorating an entire home, we create special spaces that are unique to you. Calico's free in-store and in-home design services will guide you every step of the way so you can create with confidence
Calico

Deals in Glen Allen, VA 23060Sign up to get alerts as soon as new deals are found.
Top Deals Nearby
87% Off
One or Two Dental Exams with X-Rays and Cleaning at Village Family Dentistry (Up to 87% Off)
Nearby • Glen Allen

• 0.07 mi
39% Off
One 45-Minute Salt-Cave Session for One, Two, or Four People at Transitions Float RVA Short Pump (Up to 39% Off)
Nearby • Glen Allen

• 0.1 mi
Sale
$179 for 20 Units of Botox for New Clients at New Medical Spa ($240 Value)
Nearby • Glen Allen

• 0.11 mi
4026 Whittall Way
Glen Allen
,
VA
23060
Hours
M Closed, Tu-Sa 10am-5:30pm, Su Closed
Categories
Home & Garden

,
Shopping

,
Furniture
Contact
richmond@calicocorners.com
Payment Options
American Express

,
Cash

,
MasterCard

,
Visa
This Calico location is currently open select hours by appointment only. Get exactly what you want with Calico's custom home furnishings - window treatments, furniture, reupholstery, bedding, cushions and more. Choose from a curated selection of decorative fabrics and add custom details like trimmings, bandings and welts to make them your own. From a single pillow to decorating an entire home, we create special spaces that are unique to you. Calico's free in-store and in-home design services will guide you every step of the way so you can create with confidence
Images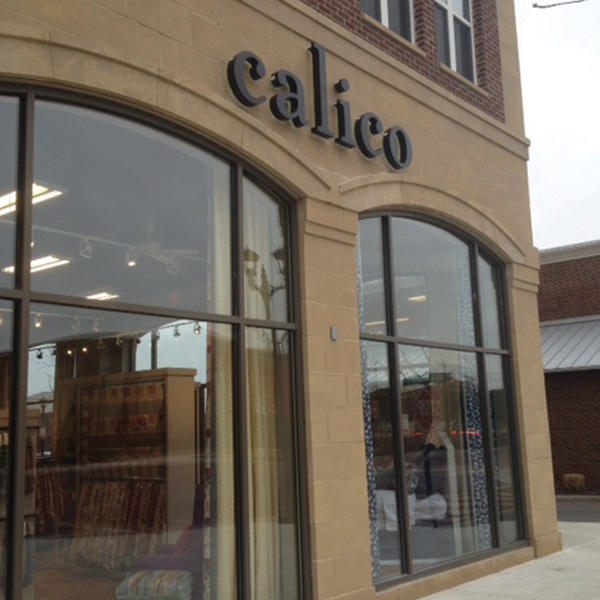 Videos