Hours
M-F 8am-5pm, Sa-Su Closed
Payment Options
Cash

,
Check

,
Discover

,
MasterCard

,
Visa
D&W Automotive repair emerged in the Kitsap County in 1975 and has been serving the automotive community throughout Port Orchard and neighboring cities ever since. We are proud to offer you over 4 decades of industry experience through a diverse staff, all passionate about repairing cars and all adept in industry safety standards. As a NAPA Auto Care Center, usually the same day of ordering the parts you need, they are delivered to our shop, allowing your car to be serviced and returned to you in a quick turn around time. The best part is, under warranty, parts and labor are covered for 24 months/24,000 miles, honored at more than 14,000 AutoCare locations nationwide. We are a team here at D&W Automotive repair, and this culture is contagious. If you are a customer of ours, you know the friendly and honest approach we are known for. New to D&W? Give us a try, we think you will enjoy the experience and savings. D&W Automotive repair was founded with one goal in mind: To make automobile care and repair more efficient, less stressful, and of course, affordable. As we continue to grow and expand, D&W Automotive repair will continue to gain recognition throughout Kitsap County as a leader in automotive care, repair, and maintenance throughout Port Orchard and surrounding cities. Our ASE certified technicians have attended training schools throughout the United States and agree with our main guiding principle which states that training is essential to the provision consistent quality automotive service. Stop by today to the D&W NAPA Auto Care Center and experience the difference in quality service and reliable auto parts. Your car should come to our garage for a total assessment of everything needed to keep it on the road. Our highly experienced professionals deal with: Replacing belts and hoses Engine problems Vehicle electronics Electrical Problems Talk to the friendly and honest professionals from D & W Automotive Repair LLC Monday - Friday, 8am - 5pm. Let a highly qualified Port Orchard, WA, auto repair shop handle all your car
D&W Auto Repair

Deals in Port Orchard, WA 98366Sign up to get alerts as soon as new deals are found.
Top Deals Nearby
34% Off
One 60- or 120-Minute Massage at Red Planet Massage Therapy (Up to 34% Off). Two Options Available.
Nearby • Port Orchard

• 0.27 mi
60% Off
30-Minute Reflexology Session or 50-Minute Massage at Asian Foot Massage (Up to 60% Off). Three Options.
Nearby • Port Orchard

• 0.77 mi
Sale
$69.50 for a Dental Exam and Cleaning at Port Orchard Dental Excellence ($337 Value)
Nearby • Port Orchard

• 1.11 mi
46% Off
Brewery Experience Packages at Bainbridge Brewing (Up to 46% Off). Six Options Available.
Nearby • Bainbridge Island

• 9.01 mi
42% Off
Food and Drink for Dine-In or Takeout at The Smokin Robinsons Cafe (Up to 42% Off). Two Options Available.
Nearby • Silverdale

• 10.01 mi
2616 SE Mile Hill Dr
Port Orchard
,
WA
98366
Hours
M-F 8am-5pm, Sa-Su Closed
Payment Options
Cash

,
Check

,
Discover

,
MasterCard

,
Visa
D&W Automotive repair emerged in the Kitsap County in 1975 and has been serving the automotive community throughout Port Orchard and neighboring cities ever since. We are proud to offer you over 4 decades of industry experience through a diverse staff, all passionate about repairing cars and all adept in industry safety standards. As a NAPA Auto Care Center, usually the same day of ordering the parts you need, they are delivered to our shop, allowing your car to be serviced and returned to you in a quick turn around time. The best part is, under warranty, parts and labor are covered for 24 months/24,000 miles, honored at more than 14,000 AutoCare locations nationwide. We are a team here at D&W Automotive repair, and this culture is contagious. If you are a customer of ours, you know the friendly and honest approach we are known for. New to D&W? Give us a try, we think you will enjoy the experience and savings. D&W Automotive repair was founded with one goal in mind: To make automobile care and repair more efficient, less stressful, and of course, affordable. As we continue to grow and expand, D&W Automotive repair will continue to gain recognition throughout Kitsap County as a leader in automotive care, repair, and maintenance throughout Port Orchard and surrounding cities. Our ASE certified technicians have attended training schools throughout the United States and agree with our main guiding principle which states that training is essential to the provision consistent quality automotive service. Stop by today to the D&W NAPA Auto Care Center and experience the difference in quality service and reliable auto parts. Your car should come to our garage for a total assessment of everything needed to keep it on the road. Our highly experienced professionals deal with: Replacing belts and hoses Engine problems Vehicle electronics Electrical Problems Talk to the friendly and honest professionals from D & W Automotive Repair LLC Monday - Friday, 8am - 5pm. Let a highly qualified Port Orchard, WA, auto repair shop handle all your car
Images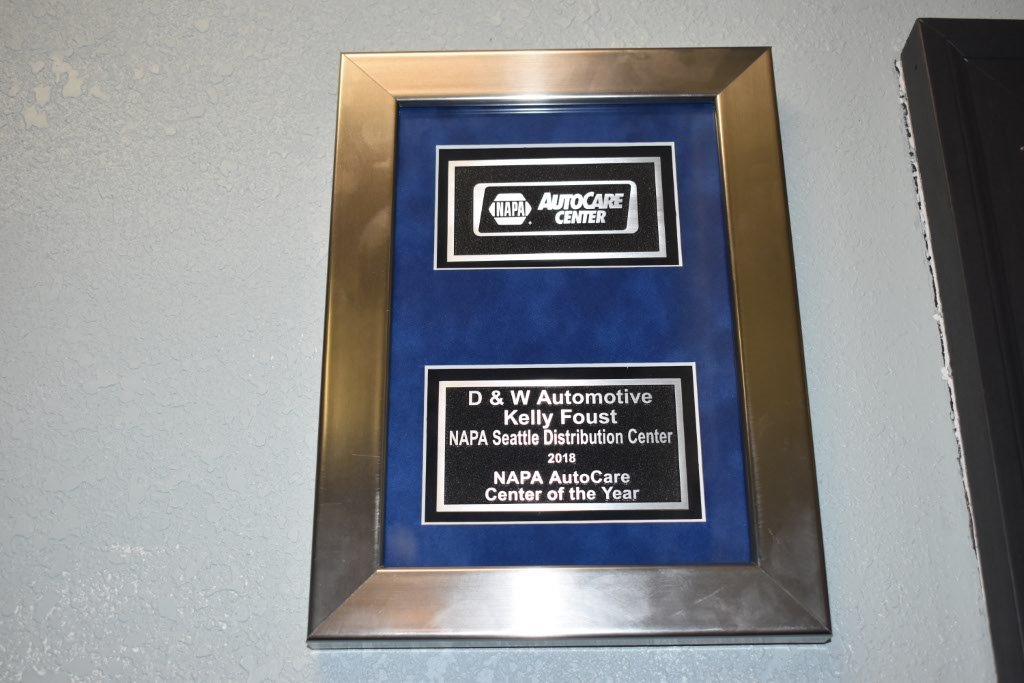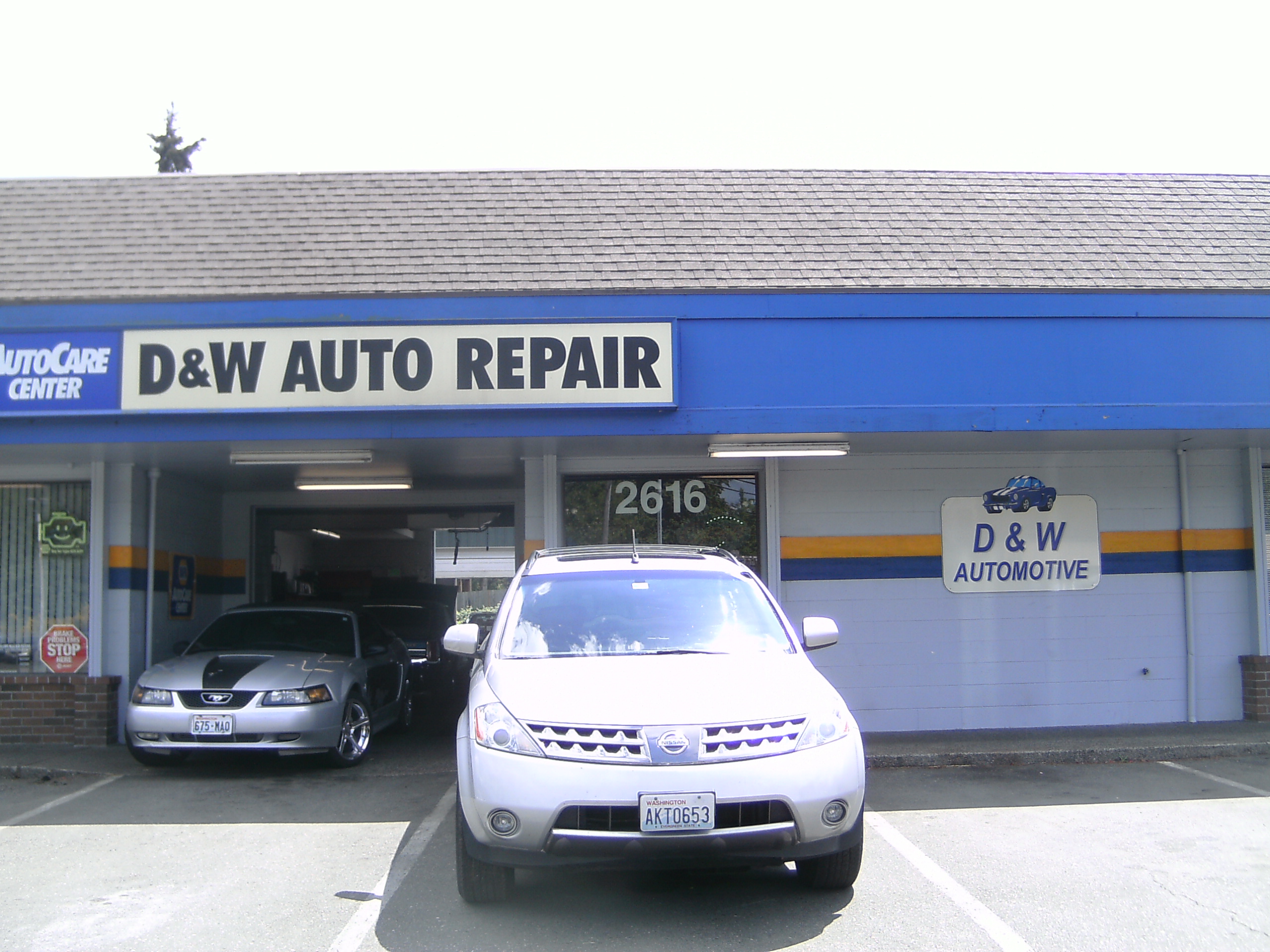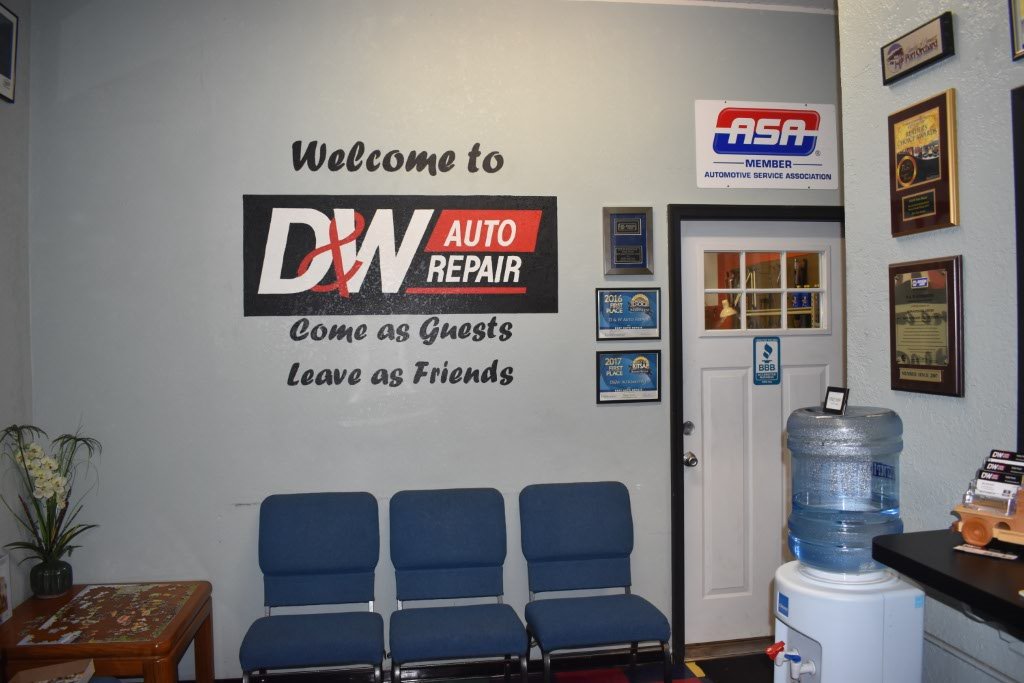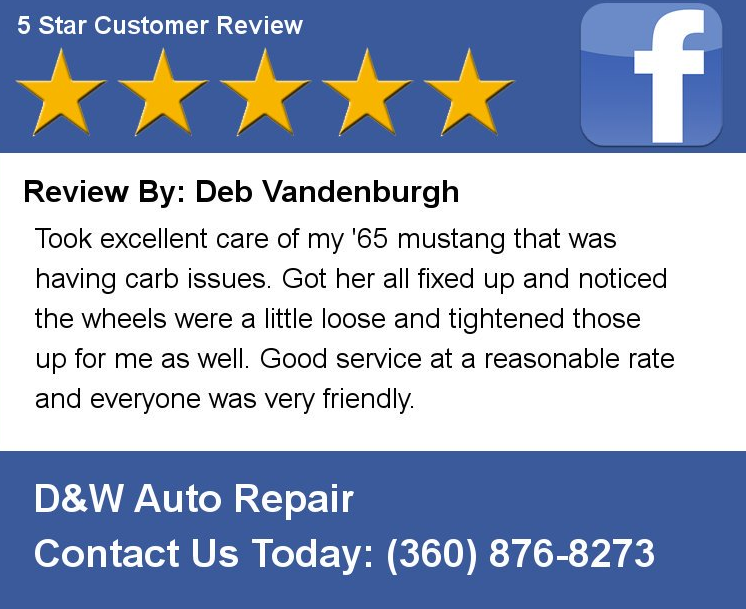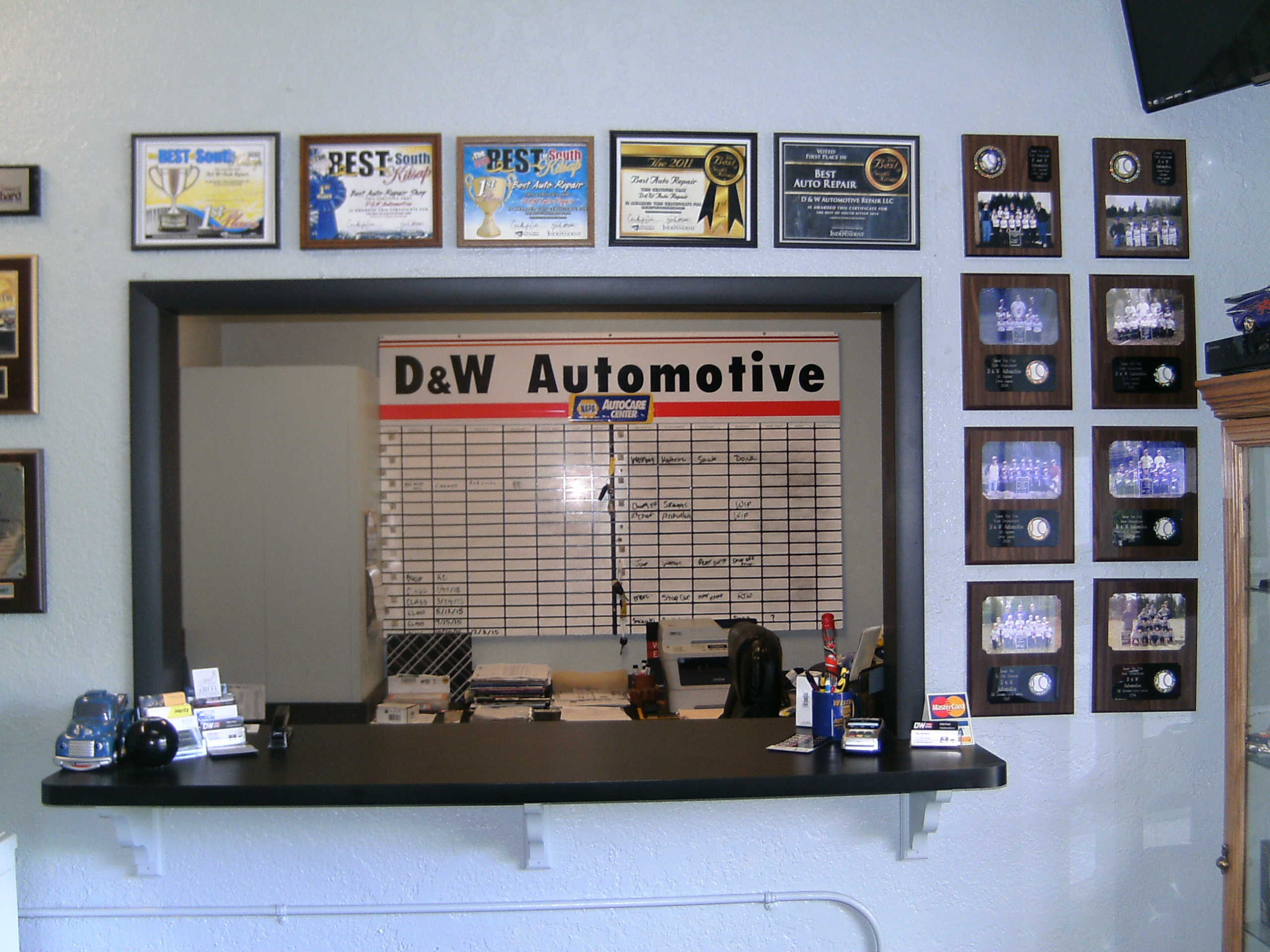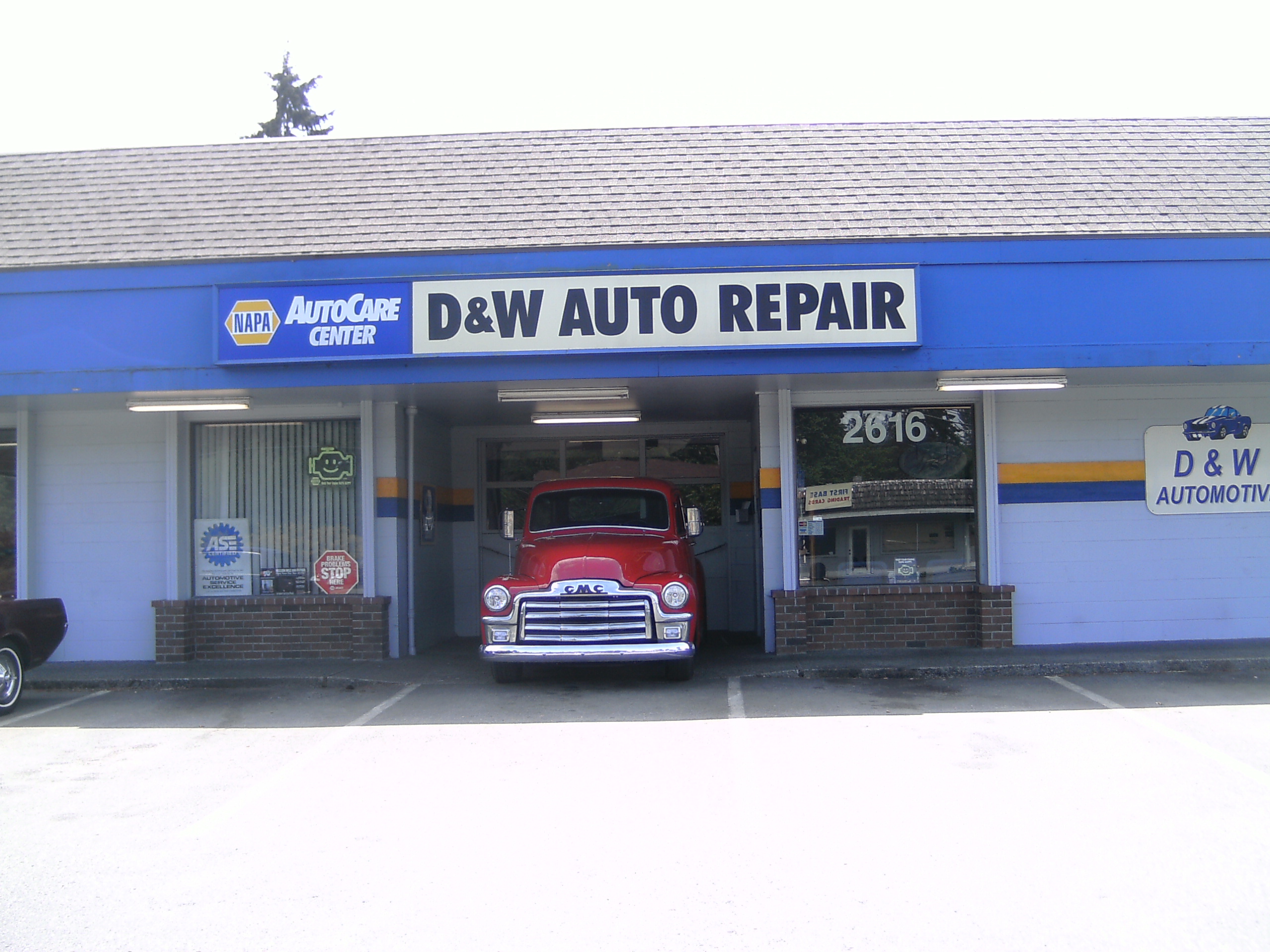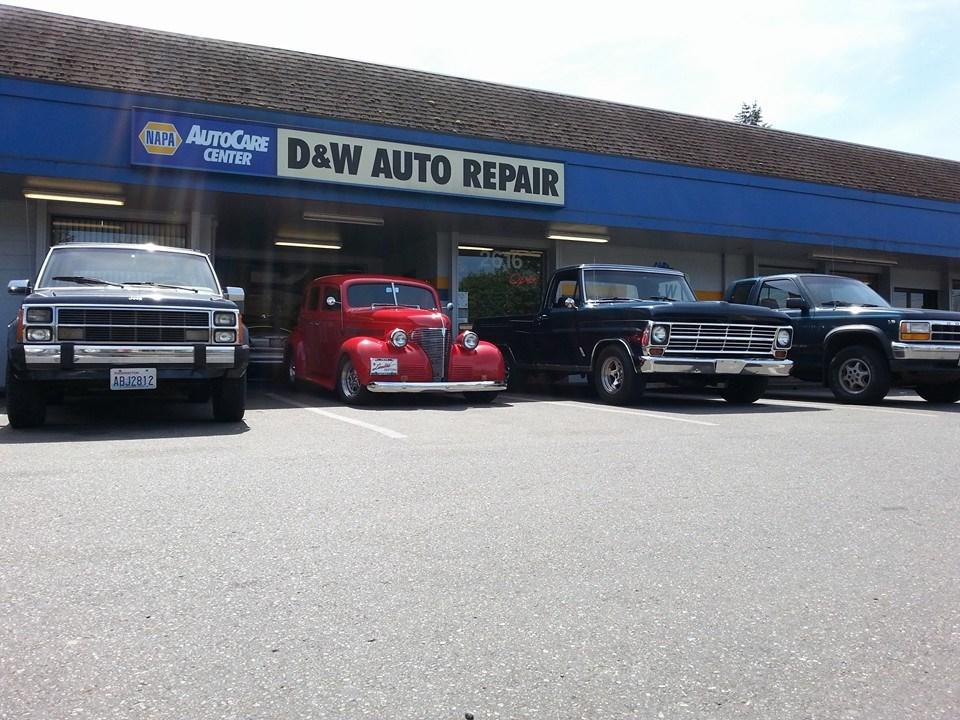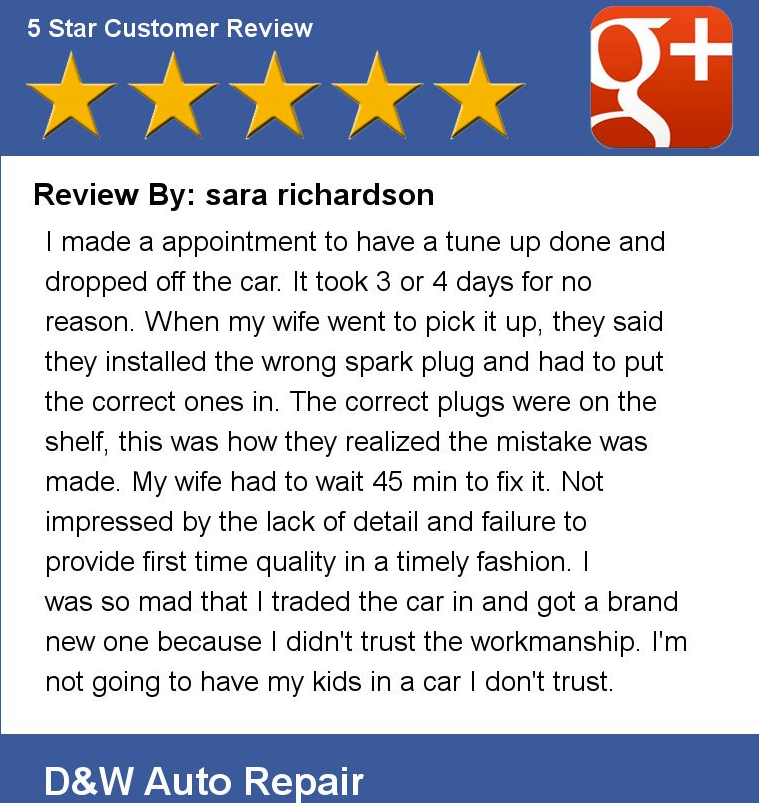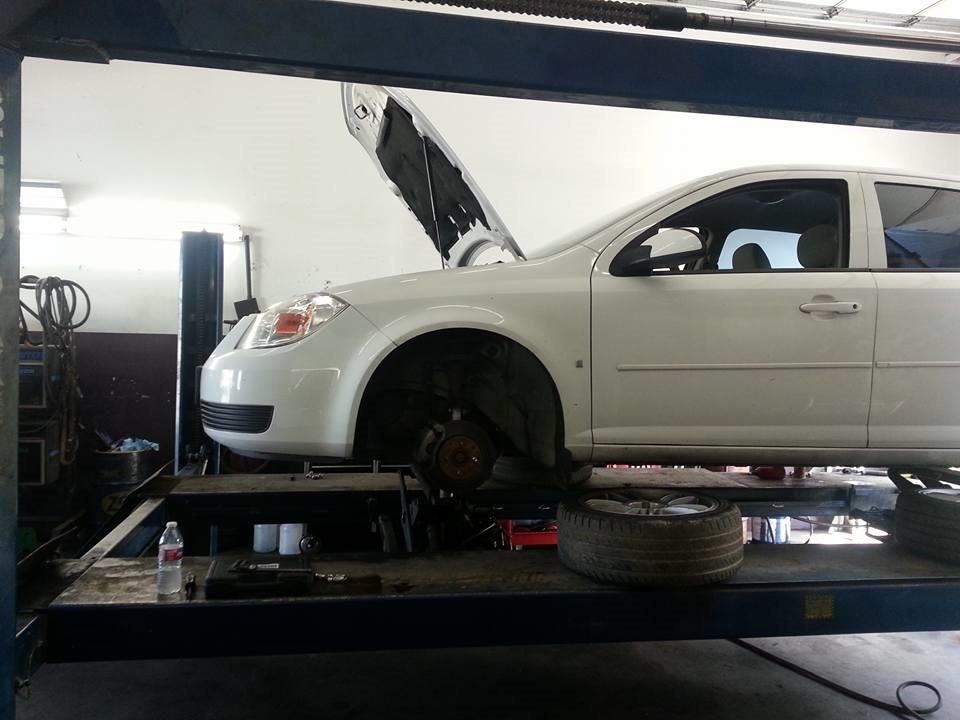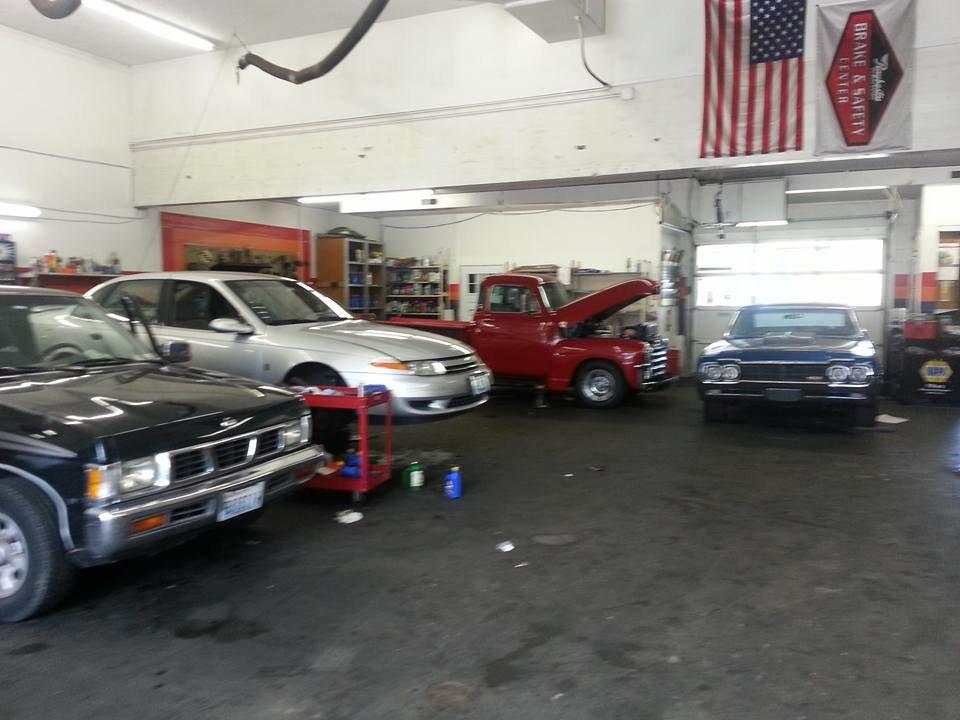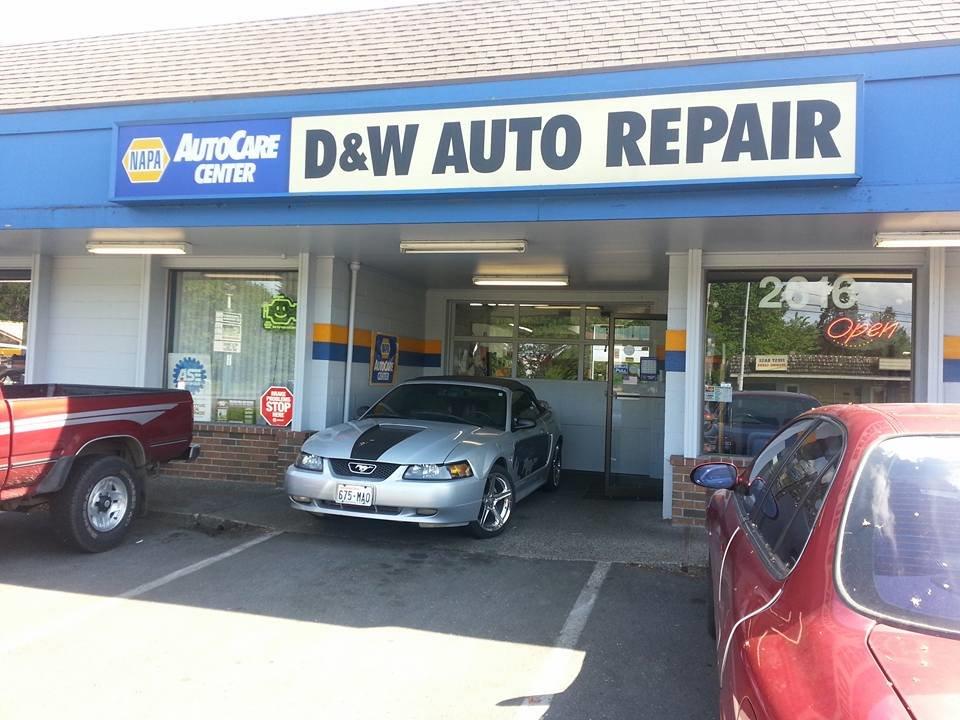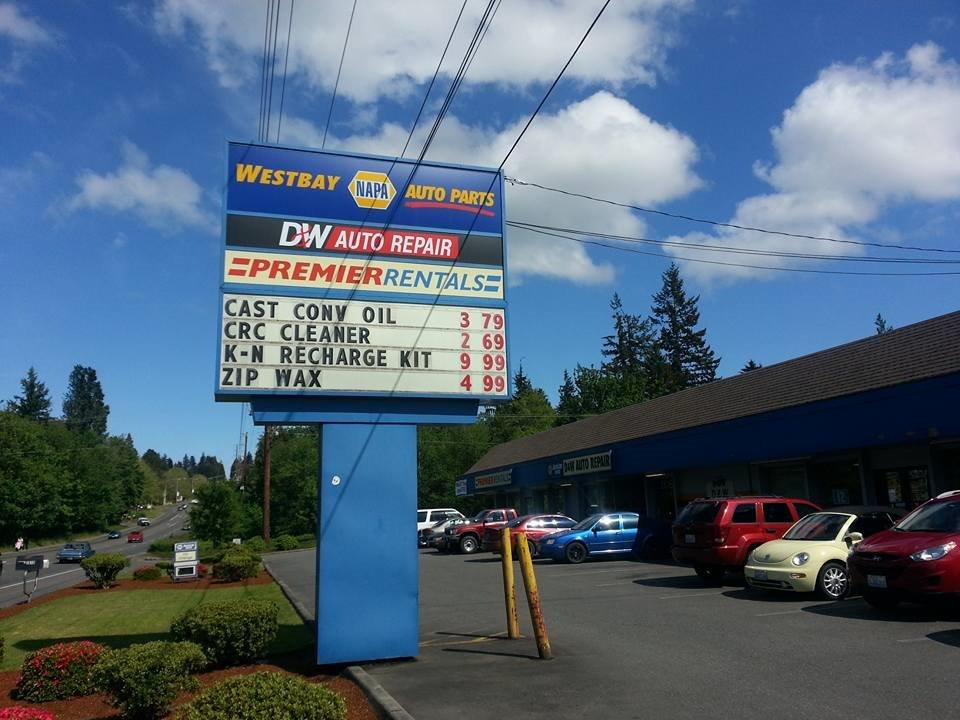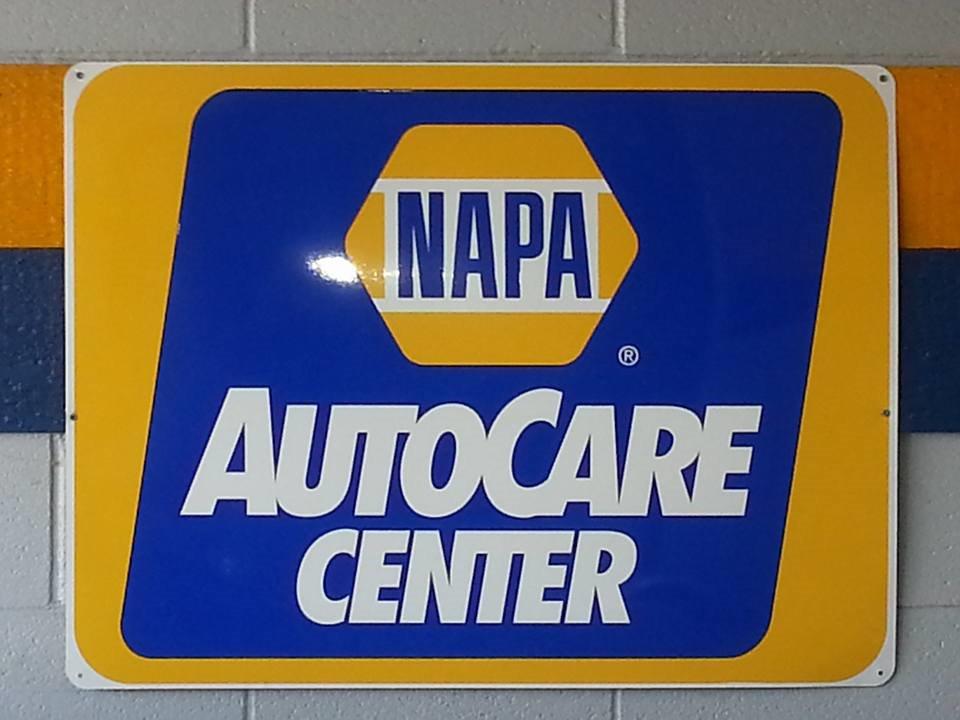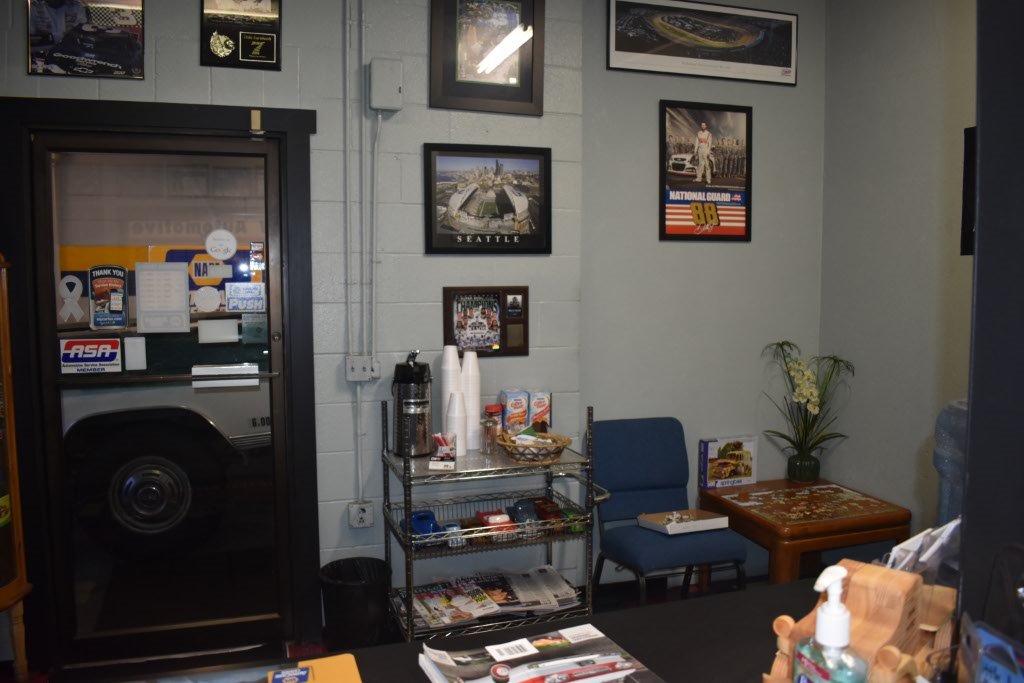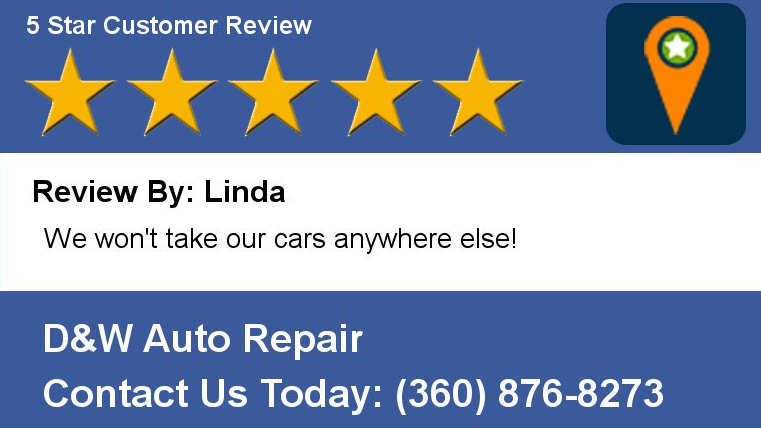 Videos