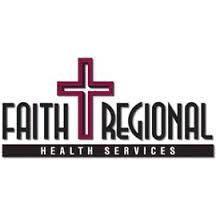 Faith Regional Health Services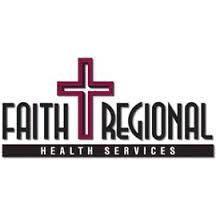 2700 W Norfolk Ave
Norfolk
,
NE
68701
Faith Regional Health Services

Deals in Norfolk No deals found for Faith Regional Health Services at the moment. Sign up to get alerts as soon as new deals are found.
2700 W Norfolk Ave
Norfolk
,
NE
68701
Additional Information
Description
"Faith Regional Health Services has a rich heritage of delivering health care to the residents of northeast Nebraska since 1923. Serving a population of over 100,000 people within a 100-mile radius, Faith Regional is a regional referral center in Norfolk, Nebraska. Presently the 227-bed acute care facility offers Centers of Excellence in cardiovascular care, cancer care, orthopedic care, physical rehabilitation & obstetrics. Medical services are delivered at multiple locations. On June 20 2010, the new $58 million Patient Room addition opened offering state-of-the-art private patient rooms & electronic medical record technology. The physicians, administrators, nurses & other associates at this community-based health care system are dedicated to improving the health & quality of its residents. This committed team of professionals delivers personalized, compassionate health care with dignity & respect for each individual. More than 75,000 patients are served annually on an inpatient or outpatient basis, and approximately 1,000 babies are delivered each year. In addition to medical services, Faith Regional is affiliated with the Faith Regional Surgery Center, Faith Regional Physician Services, Saint Joseph's Rehabilitation & Care Center, & Skyview Villa Assisted Living. Faith Regional West Campus 2700 W Norfolk Ave Faith Regional West Campus provides emergency services & LifeNet air ambulance, acute care, acute rehabilitation, women's & children's services, imaging services, cardiac & pulmonary rehabilitation, cardiovascular services, cardiopulmonary services, hospital medicine, surgery, social services, nutritional & diabetic education services. Faith Regional East Campus 1500 Koenigstein Ave Faith Regional East Campus provides home health, physical therapy, occupational therapy & speech/language pathology, sports medicine & behavioral health services.
Images