1250 West Kemper Road
Cincinnati
,
OH
45240
Hours
M 11am-7pm, Tu 7:30am-2:30pm, W 11am-7pm, Th 7:30am-2:30pm, F Closed, Sa 9am-11am, Su Closed
Categories
Health And Medical

,
Massage
Payment Options
American Express

,
Cash

,
Check

,
Discover

,
MasterCard

,
Visa
About Forest Park Chiropractic & Acupuncture
Forest Park Chiropractic & Acupuncture provides massage therapy and relief for back pain and neck pain to clients throughout Cincinnati, OH. The wellness chiropractic facility is run by Dr. Reed Moeller, who has been ensuring the health and well-being of patients since 1989. Both chiropractic treatment and acupuncture improve the functions of your body while also allowing it to naturally heal itself. Dr. Moeller and his dedicated staff have studied techniques to provide optimal care to every patient. If you're experiencing pain or discomfort, treating the root cause of the problem is a much more effective method than relying on symptom care through chemicals. The experts at Forest Park are dedicated to helping you live a longer, healthier life, free of any pain. When you enter the facility, you'll notice a unique environment that will make you feel welcome and comfortable. Dr. Moeller cares for his patients like family and takes a comprehensive approach to your treatment that will assist with all of your wellness needs. Focus will be given to the issue at hand, as well as you and your lifestyle as a whole. Whether you're a healthy individual who wants to take your quality of life to the next level, or you need a way to relieve pain, the professionals at Forest Park Chiropractic & Acupuncture are here to help. Visit Dr. Moeller and his team online or call (513) 742-0880. Hours of Operation Monday 11:00 AM - 7:00 PM Tuesday 730 AM - 230 PM Wednesday 11:00 AM - 7:00 PM Thursday 730 AM - 230 PM Friday CLOSED Saturday 9:00 AM - 11:00 AM
Forest Park Chiropractic & Acupuncture

Deals in Cincinnati, OH 45240Sign up to get alerts as soon as new deals are found.
Top Deals Nearby
49% Off
60-Minute Axe-Throwing Session for Two, Three, or Four at Omni Funplex (Up to 49% Off)
Nearby • Cincinnati

• 0.88 mi
64% Off
One or Two Brazilian Waxing Sessions at Skinful Beauty (Up to 64% Off)
Nearby • Cincinnati

• 2.6 mi
42% Off
Up to 42% Off on In Spa Facial (Type of facial decided by customer) at The Palace Aesthetics
Nearby • Cincinnati

• 2.6 mi
$9 for $20
$9 for $20 Worth of Mini Golf, Batting Cages, or Concessions at Fairfield Fun Center
Nearby • Fairfield

• 2.69 mi
Sale
$10.61 for Driving Range Credits at Miles of Golf - Cincinnati ($20 Value)
Nearby • Fairfield

• 2.7 mi
1250 West Kemper Road
Cincinnati
,
OH
45240
Hours
M 11am-7pm, Tu 7:30am-2:30pm, W 11am-7pm, Th 7:30am-2:30pm, F Closed, Sa 9am-11am, Su Closed
Categories
Health And Medical

,
Massage
Payment Options
American Express

,
Cash

,
Check

,
Discover

,
MasterCard

,
Visa
About Forest Park Chiropractic & Acupuncture
Forest Park Chiropractic & Acupuncture provides massage therapy and relief for back pain and neck pain to clients throughout Cincinnati, OH. The wellness chiropractic facility is run by Dr. Reed Moeller, who has been ensuring the health and well-being of patients since 1989. Both chiropractic treatment and acupuncture improve the functions of your body while also allowing it to naturally heal itself. Dr. Moeller and his dedicated staff have studied techniques to provide optimal care to every patient. If you're experiencing pain or discomfort, treating the root cause of the problem is a much more effective method than relying on symptom care through chemicals. The experts at Forest Park are dedicated to helping you live a longer, healthier life, free of any pain. When you enter the facility, you'll notice a unique environment that will make you feel welcome and comfortable. Dr. Moeller cares for his patients like family and takes a comprehensive approach to your treatment that will assist with all of your wellness needs. Focus will be given to the issue at hand, as well as you and your lifestyle as a whole. Whether you're a healthy individual who wants to take your quality of life to the next level, or you need a way to relieve pain, the professionals at Forest Park Chiropractic & Acupuncture are here to help. Visit Dr. Moeller and his team online or call (513) 742-0880. Hours of Operation Monday 11:00 AM - 7:00 PM Tuesday 730 AM - 230 PM Wednesday 11:00 AM - 7:00 PM Thursday 730 AM - 230 PM Friday CLOSED Saturday 9:00 AM - 11:00 AM
Images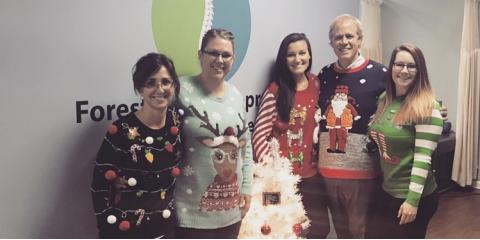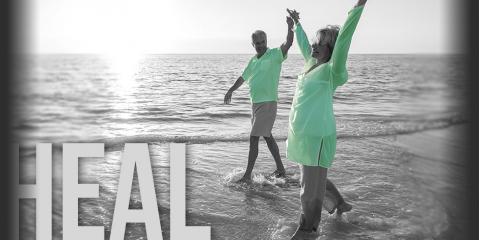 Videos