7020 Grand Geneva Way
Lake Geneva
,
WI
53147
Contact
info@TimberRidgeResort.com
Payment Options
American Express

,
Android Pay

,
Apple Pay

,
Cash

,
Discover

,
MasterCard

,
Samsung Pay

,
Visa
About Timber Ridge Lodge & Waterpark
Lake Geneva's family friendly all-suite hotel, Timber Ridge Lodge Waterpark has 225 guest suites that blend the conveniences of home and the luxuries of a four-diamond resort. We offer spacious floor plans including kitchens with full-sized refrigerators, stove top burners, dishwashers and double sinks. It is also fully stocked with all of the essentials you will need to make a home cooked meal in your suite without the hassle of packing extra bags for kitchen utensils. It doesn't stop there. The rooms also include a whirlpool bath, private bedroom, covered balcony, fireplace and a comfortable living room suitable for family bonding like board games and movies. Book your next family vacation at Timber Ridge Lodge & Waterpark just 90 minutes from Chicago and an hour from Milwaukee. Nothing is more important to us than the well-being of our guests and associates. With your health and safety top of mind, we have added additional processes to improve our already high standards at Timber Ridge Lodge & Waterpark. Our team is ensuring every reasonable step is being taken, through the introduction of our Timber Ridge Lodge & Waterpark. CleanCare Pledge, to address enhanced sanitization, social distancing, technology and processes for low-to-no contact interactions, and the use of personal protective equipment. Our focus is to give you peace of mind and ensure an exceptional stay at Timber Ridge. Visit our website to view our CleanCare Pledge https://www.timberridgelodge.com/covid-19-update
Timber Ridge Lodge & Waterpark

Deals in Lake Geneva, WI 53147Sign up to get alerts as soon as new deals are found.
Top Deals Nearby
Sale
Christmas Eve Candlelight Workship 3pm / 7pm and Christmas Morning Worship 10am
Nearby • Rockford

• 36.03 mi
$10 Off
Oil Change $10 Off Regular Oil Change $20 Off Synthetic Oil Change Includes Free Safety Inspection. Add a Tire Rotation for $3
Nearby • Crystal Lake

• 24.76 mi
Sale
Pottery To Go! Kits Include Pottery, Paints, Brushes and Instructions! Order Yours at www.timetoclay.com
Nearby • Nashua

• 28.15 mi
7020 Grand Geneva Way
Lake Geneva
,
WI
53147
Contact
info@TimberRidgeResort.com
Payment Options
American Express

,
Android Pay

,
Apple Pay

,
Cash

,
Discover

,
MasterCard

,
Samsung Pay

,
Visa
About Timber Ridge Lodge & Waterpark
Lake Geneva's family friendly all-suite hotel, Timber Ridge Lodge Waterpark has 225 guest suites that blend the conveniences of home and the luxuries of a four-diamond resort. We offer spacious floor plans including kitchens with full-sized refrigerators, stove top burners, dishwashers and double sinks. It is also fully stocked with all of the essentials you will need to make a home cooked meal in your suite without the hassle of packing extra bags for kitchen utensils. It doesn't stop there. The rooms also include a whirlpool bath, private bedroom, covered balcony, fireplace and a comfortable living room suitable for family bonding like board games and movies. Book your next family vacation at Timber Ridge Lodge & Waterpark just 90 minutes from Chicago and an hour from Milwaukee. Nothing is more important to us than the well-being of our guests and associates. With your health and safety top of mind, we have added additional processes to improve our already high standards at Timber Ridge Lodge & Waterpark. Our team is ensuring every reasonable step is being taken, through the introduction of our Timber Ridge Lodge & Waterpark. CleanCare Pledge, to address enhanced sanitization, social distancing, technology and processes for low-to-no contact interactions, and the use of personal protective equipment. Our focus is to give you peace of mind and ensure an exceptional stay at Timber Ridge. Visit our website to view our CleanCare Pledge https://www.timberridgelodge.com/covid-19-update
Images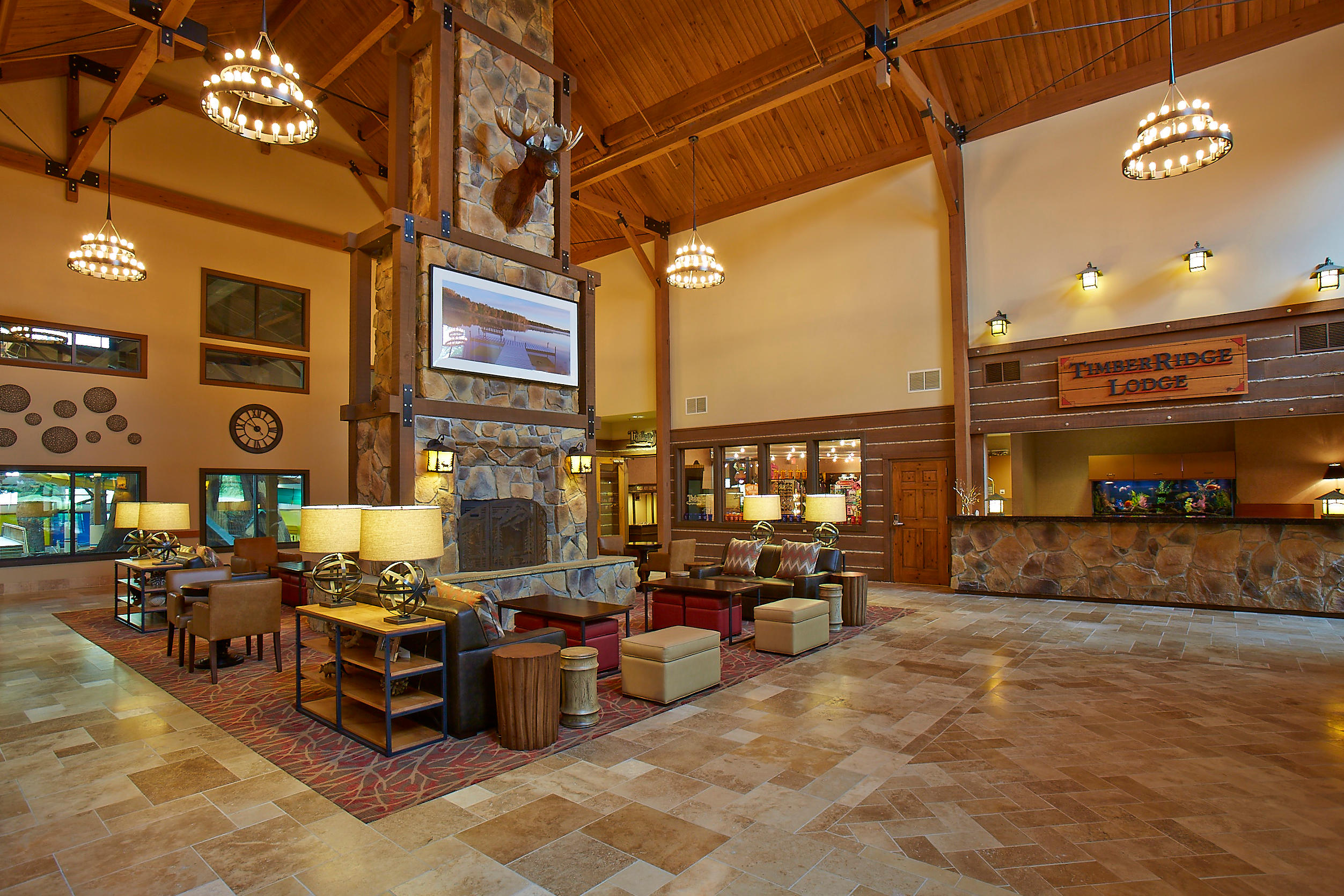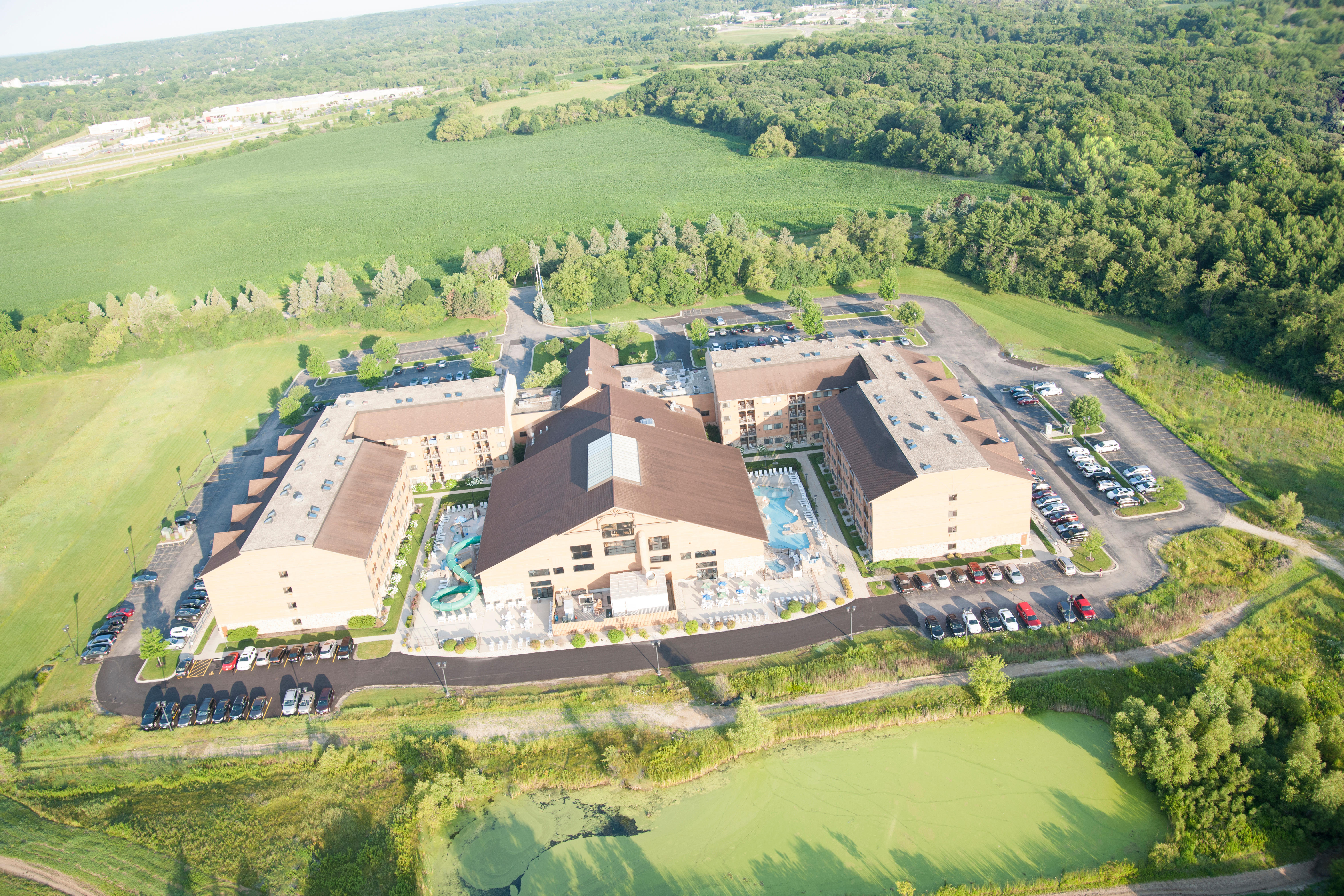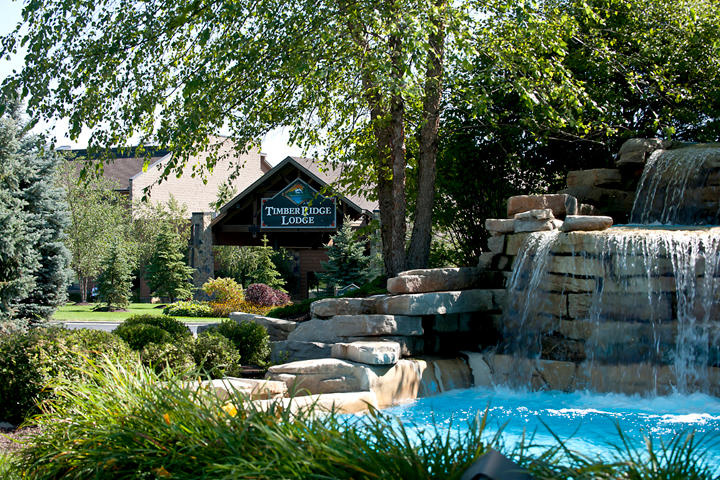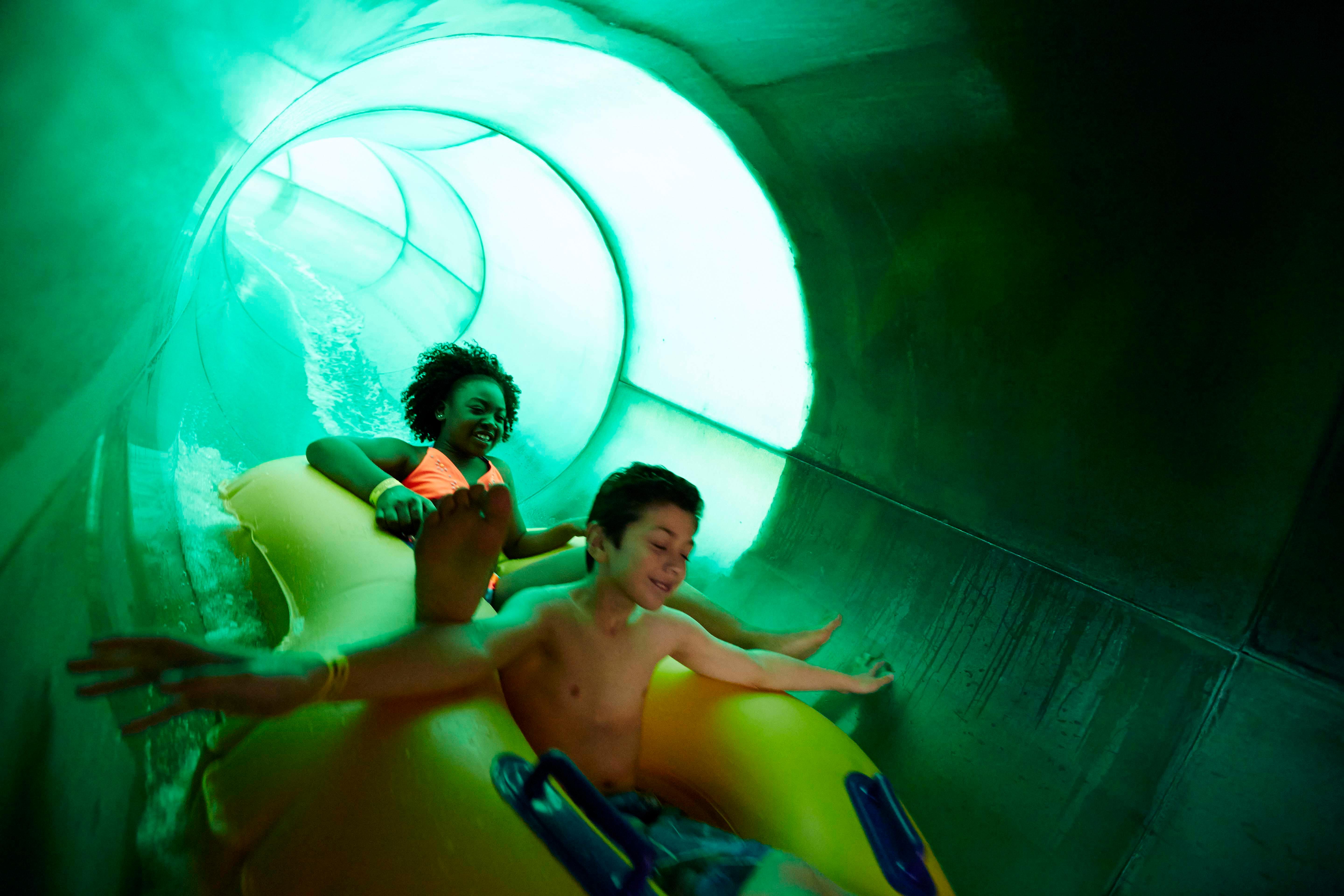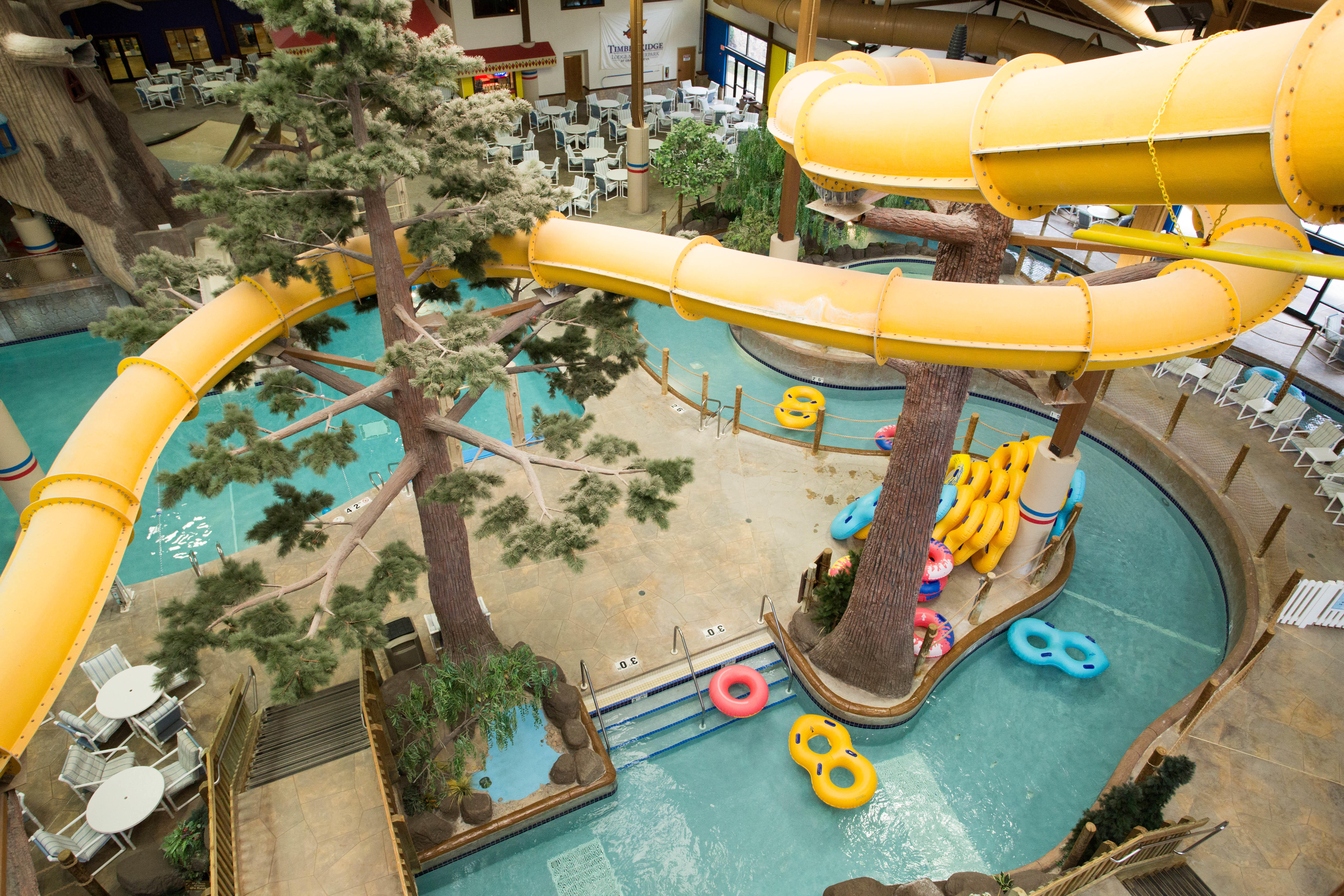 Videos